We founded ThoughtExchange with the vision that, with the right structure, leaders could use technology to bring people together in ways never before possible.
From the beginning, we've been focused on major, system-wide challenges such as "How do you get thousands of people in large, complex organizations to contribute, learn from each other and know they're being heard—when it comes to big decisions that affect them?"
We're more than a little proud that since then, we've helped our clients engage millions of people in exchanges around critical decisions, on topics ranging from facilities funding to human rights and trauma healing. And this inspiring part of our business is growing every day.
A solution for everyday challenges
At the same time, we've been working behind the scenes to build a complementary solution for a different but equally important problem: How can you help a leader quickly and effectively inform decisions affecting groups of people, and do it at scale?
So on the one hand, as Canadians we are humble and overly apologetic by nature. But sorry, eh! We are also EXTREMELY PROUD to share that leaders across North America are having success using our software. And they're doing it all on their own: having fast, bias-free group conversations every day about all sorts of things that matter to their organizations.
So, I wanted to take a moment to share some questions our customers have asked their stakeholders using ThoughtExchange and how they've been successful in implementing their results. We hope these examples inspire you to involve more people in decisions that affect them.
Discovering best practices
Exchange Question:  What are some best practices at your site you'd like to share with other leaders?
In large organizations, gathering people together to talk about best practices can be expensive and time-consuming. Our customers have used Standard Exchanges to ask this question and gather ideas from across large groups of people. They then took the best insights into smaller meetings, where they could discuss and learn from them. People who participated in these exchanges reported feeling energized and excited by the new ideas and were happy to contribute their thoughts in a way that works for them.  
Hiring the right leaders and setting them up for success
Exchange Question: What are the most important qualities we want to see in our new leader?
This question helps make sure people affected by the hiring of a new leader have the chance to share their perspective on what matters to them in that leadership role before that role gets filled. Participant feedback showed people felt respected and valued. And the new leader who eventually got hired felt that having insights into the group's expectations was priceless as they stepped into their new role. (We use this one pretty regularly here at ThoughtExchange).
"Not only did it lead to a better profile, but the employees were deeply engaged. As a result, they took ownership in the success of the new principal, which led to a better onboarding. Lastly, it gave their new leader a strategic advantage from the start because some of the 'cultural DNA' of that particular team had already been mapped."

— Dr. Quintin Shepherd, Superintendent
Changing physical environments
Exchange Question: What is important to you about our new space?
Moving people around and designing a space can be a time-consuming and expensive exercise in consensus building. Everyone has different ideas about what matters most. But you need to eventually create one unified solution.
Our customers have used this question to find common ground on the most important issues related to changing the physical environment of people. It gives a chance for everyone to feel heard and also empathize with other points of view. Participants report increased understanding of other perspectives and an appreciation that leaders listened to their concerns.
Discovering training needs and building engagement
Exchange Question: What are some things you want to get out of our upcoming training?
Gathering expectations and hopes is a great way to uncover blind spots and build buy-in for time spent together during training. Leaders using this question tend to report a deeper understanding of what's important and where there is resistance. Participants are frequently more engaged in the events because they helped design them and tend to retain more of the training as a result.
Resource improvement  
Exchange Question: What are your thoughts, both positive and negative, about this resource so we can improve it?
Training manuals and other resources often contain critical information, but getting people to truly engage with the material can be a challenge. By bringing together the people using the resource and asking for their feedback on it upfront, leaders can both gain support and help make the resource more effective. A customer who used this exchange question learned what mattered most to everyone who would be using the resource, and the participants reported feeling more invested in the initiative as it was rolled out.
"It was a really fast turnaround on everything that we needed. It was brilliant in terms of how simple it was, how clear it was and it was easy to read."

– Gary Strother, Chief Superintendent, Calgary Catholic School District
The tip of the iceberg
These five examples are the proverbial tip of the iceberg when it comes to the ways you can use ThoughtExchange to make progress on hard issues and everyday challenges. And I'm really thankful that people are inventing new ways to engage every day.
Have you done a recent exchange you're really excited about? If so, we'd love to hear about it and spread the world. So please reach out and share it with us, and we'll include it in an upcoming post.
As always, keep doing amazing work and bringing people together every day. It's worth it.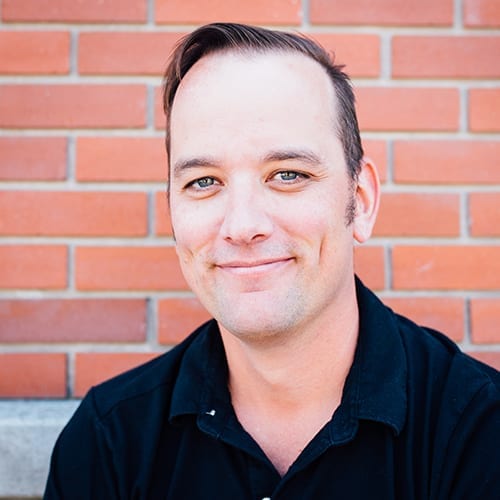 Dave MacLeod
As the CEO of ThoughtExchange, Dave provides product vision, team leadership and well-timed jokes. He has been focused on supporting his team as they continue to grow the company to help more and more organizations around the world bring people together by leading challenging conversations about things that matter.