ThoughtExchange's Director of ESG Partnerships, Kyle Empringham, is profoundly committed to making a positive impact in the world. And from collaborating with Indigenous communities to lead youth conservation programs, to working with the David Suzuki Foundation, to starting a charity, The Starfish Canada, he's certainly been busy.
How does he manage it all? In this Employee Spotlight, Kyle shares how he balances doing good with making a profit, some of the impacts he's most proud of, and his experience of belonging at ThoughtExchange.
"It's such an exciting opportunity for us to be able to lean in and positively impact the world through other places that have demonstrated excellence in change, and beneficial for us to learn from them as we grow as well."
Creating positive change while making a profit
Kyle began his career in non-profits and charities and worked as a public civic engagement specialist, collaborating with big environmental charities across Canada. He was ready to expand his expertise in public engagement, so when an ultimate frisbee team member suggested he check out ThoughtExchange, he made the move. And after five years of working and growing with the company, he's still glad he did.
When Kyle started off as a Customer Success Manager at ThoughtExchange, he saw similarities between the non-profit and tech industries. He says, "Both are full of passionate people trying to make change. The philosophy of how we do it may be a little bit different, but nonetheless, we all have a common goal of wanting to do good for the people and the planet." In fact, ThoughtExchange's commitment to purpose-driven work has significantly contributed to Kyle's job satisfaction.
In time, Kyle was ready to evolve his role. Combining his decades of experience in the non-profit and charity sectors with the skills he learned as a Customer Success Manager, he became Director of Social Impact and then Director of ESG Partnerships—the perfect fit.
One important aspect of Kyle's role is providing our product for free to nonprofits, grassroots coalitions, charities, and Indigenous groups that are driving positive change in their industries. Right now, he's helping about 20 partners deliver on core pieces of their mission.
He says, "It's such an exciting opportunity for us to be able to lean in and positively impact the world through other places that have demonstrated excellence in change, and beneficial for us to learn from them as we grow as well."
Kyle also works with for-profit organizations to understand opportunities in environmental, social, and governance through effective conversations with their employees and stakeholders. He says, "This is a framework many for-profits are taking to understand how they can do good in the world while making a profit on their work." Kyle loves being able to take his decades of experience in non-profit and charity work and replicate it in a for-profit environment.
He adds, "Being Director of ESG Partnerships has been a genuine dream come true. I couldn't have asked for a better fit for myself. And I'm glad that ThoughtExchange is leaning into this space as well."
Making a positive impact with Canada Plastics Pact
With his many accomplishments, we were curious to know what projects Kyle is most proud of. When asked to choose, he highlights ThoughtExchange's work with Canada Plastics Pact (CPP), an organization that is committed to "creating a circular economy in Canada in which plastic waste is kept in the economy and out of the environment."
Kyle explains that CPP is working to understand and test ways to eliminate the plastic packaging we don't need; innovate new plastics that provide essential services without compromising health, economy and the environment, and ensuring that plastic packaging that is placed on the market becomes new, high value plastic packaging at end of life. As the plastics supply chain is diverse and fragmented, with significant divergent thinking, this is an especially challenging task.
That's where ThoughtExchange comes in. As the world's number one enterprise discussion management platform, we've been able to support them on that exact mission. And it's been a rewarding journey.
Kyle explains how:
One of the most beautiful pieces of the puzzle is that Environment and Climate Change Canada is now in the picture, and they're seeing the ThoughtExchange results as we have conversations about process with supply chain providers. For the federal government to be able to see where there are commonalities and differences [among providers], where they can move forward, and where they still need to do a bit more work is an essential piece of the puzzle.
This is also true for other members of the CPP; in a system where actors upstream don't necessarily speak with those downstream (packaging designers not speaking with recyclers, for example), there is significant value in getting insight from across the ecosystem to inform solutions to a system-wide challenge.
"We are trying to learn every single time. And that, for me, is a reason to want to stay. It's not so much about always being perfect, but it's about learning as a collective of people."
Growing a non-profit—The Starfish Canada
And as if all of these accomplishments weren't enough, did we mention that Kyle runs a charity? Naturally, we wanted to hear more about it.
Born out of McMaster University in Hamilton, Ontario, Kyle and his colleagues started The Starfish Canada 12 years ago to engage engineers, nurses, and commerce students about their solutions to biodiversity, conservation, and environmentalism.
To do this, they started a blog and brought young writers and editors in to talk about these issues from an interdisciplinary perspective. The organization grew nationally, became a charity, and expanded its program. Now The Starfish Canada supports young people in accelerating their careers in environmentalism, showing them how critical their voices are in making decisions about the future of our planet.
The Starfish Canada regularly uses ThoughtExchange to understand the nuanced opinions among young environmental leaders with diverse perspectives, to understand where they align and where they don't.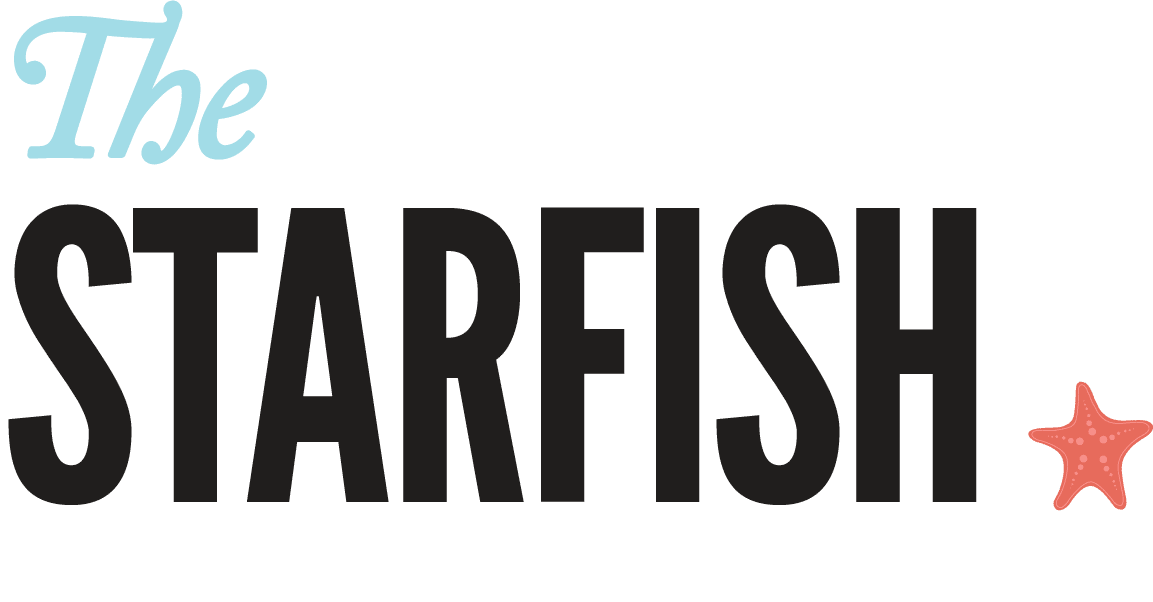 We know the role Kyle plays in contributing to a better world, but we were curious about how he fits in at ThoughtExchange. Employee experience is crucial to being happy at work, and being able to bring your
full self to work is essential
. So we asked how the culture at ThoughtExchange supports a sense of belonging for Kyle. Kyle, who identifies as a gay man, says he's always felt like he's belonged here.
He Shares:
It always showed up as a bit of trepidation as I walk into new spaces about whether or not I expose that piece of my identity or not. Here, I've never felt a moment of hesitation. I think that speaks volumes about how people [at ThoughtExchange] show up as individuals and how we show up as a collective. We create a space where someone doesn't have to hesitate about their identity in how they show up and belong.
Kyle mentions that he feels a sense of belonging in how the inclusive ThoughtExchange culture benefits his colleagues as well. He says, "COVID-19 has presented some really difficult situations for everyone. In particular, seeing how
the team has shown up for families
and providing them with specific support as we navigate the changes helps me feel a sense of belonging as well. I'm confident that if there's something I need, TE would listen and help out."
Evolving the employee experience
Kyle says that ThoughtExchange has always focused on the employee experience throughout his five years at the company. He appreciates that we always strive to do the right thing and get there through nuanced conversation to "genuinely meet people where they're at." He also finds our commitment to purpose-driven work satisfying.
Although it hasn't always been perfect, Kyle loves that we lean into our learnings and tailor the experience to our employees' needs based on their feedback. He says, "We are trying to learn every single time. And that, for me, is a reason to want to stay. It's not so much about always being perfect, but it's about learning as a collective of people."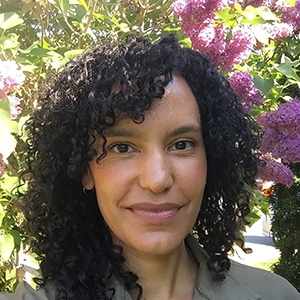 Sarah Mathias
Sarah discovered her love of words when she penned her first journal in grade 4—she hasn't stopped writing since. With a BA in Sociology and an MPC in International/Intercultural Communication, Sarah honed her corporate writing skills in the travel insurance and fashion industries before joining ThoughtExchange. She brings her collaborative spirit and commitment to antiracism, diversity, equity, and inclusion, along with her penchant for grammar jokes.