Why ThoughtExchange is Like a Survey, but Better
People have called us a survey before. We're not mad about it, because most organizations use surveys to get feedback from their people and stay accountable. But we need to point out one big thing—we're better than a survey.
How? Because we go beyond simply gathering feedback to leveraging your group's collective intelligence and providing leaders with data they can action. Leaders use our platform to help them make big decisions with big impacts.
Take the product tour to see how ThoughtExchange works.
What traditional surveys offer—and don't offer
Many organizations use traditional survey technology, but is it the best way to access people's thoughts and ideas in today's equitably-minded world? There are several ways bias creeps into traditional surveys. On a Likert scale survey—where participants show agreement from 1 to 5—there's bias in choosing the pre-populated statements. Instead of finding out what's important to the people they're surveying, the focus is on getting feedback on what leaders determine is most important. Surveys can't create an equitable, anti-bias space to hear from your diverse groups in their own voices.
Pre-populated surveys can also make your organization less efficient. They may help you understand the strength of people's agreement or disagreement with each statement, but they leave you in the dark as to why participants feel that way. Without insight into people's actual thoughts and ideas, leaders will spend even more time and resources to get value from the data—meetings, focus groups, and more surveys.
Most survey technology offers participants the option to answer open-ended questions—and most people have something to say. In fact, according to HBR, when offered the open-ended option, "61 percent of [people] submit their own feedback and suggestions [on] five distinct topics." So if you survey 100 employees, you'll get around 300 ideas to consider. Offering your participants the option to submit open-ended responses is vital, because if you don't, you might lose some great suggestions.
One drawback is that asking open-ended questions using traditional surveys leaves you with piles of data to sort through and analyze, and it could take weeks of spreadsheet analysis to find out what's most important to their participants. That massive time commitment is a deterrent for leaders, even though it's clear that people are looking for the opportunity to share their ideas. And all the time spent analyzing their responses just delays reporting your results back and taking action on them.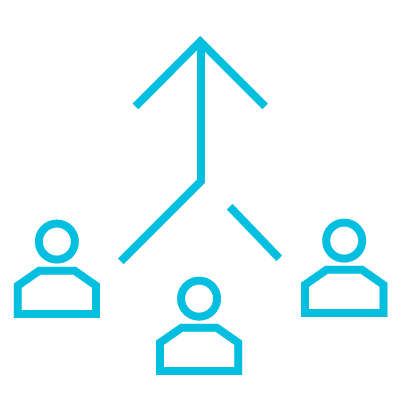 A survey of 1,000 people, where 40 percent respond to an open-ended question with just one 20-word sentence, would take an analyst over 6 hours to comprehend at the average reading speed and an additional 40 hours to organize in a spreadsheet. That's before any analysis has even begun.
We're assuming leaders want to make effective decisions that are not only based on accurate data, but are also supported by the people at their organizations and responsive to change. If your survey technology doesn't give you quick, unbiased access to people's real thoughts and align them around solutions the majority supports—there's a good chance your decisions and strategies
will flop
. That failure comes with a hefty price tag.
Why we're better than a survey
At ThoughtExchange, we approach survey technology with three goals in mind:
1

We want leaders to get the rich insights they need in

less time

.

2

3

We want

every voice

at an organization to be heard, and for those conversations to be transparent, fair, and empathetic.
Get deeper insights in less time
ThoughtExchange is built for scaling conversations. That means an Exchange works just as well with 10 people as it does with 10,000+ people. In fact, the more people included in an Exchange, the bigger difference you'll notice in the quality of the conversation and the data you can extract.
See how the state of Connecticut hosted 40,000 participants in an Exchange and got quick, actionable insights in just a few days.
And qualitative data analysis is where an Exchange really shines. Our analytics work to make sense of the conversation as it unfolds, so leaders don't need to block weeks or months out of their calendars to get actionable insights. Some stand-out features are:
Results page: Get a one-page overview of your Exchange that includes engagement stats and analytics.
Reports: Export your results as shareable HTML reports and PowerPoint-compatible Slides with just a few clicks.
Exchange summary: Get a 1-paragraph snapshot of the conversation in your participants' own words.
Themes: Use AI Theming to quickly sort participant responses by keyword or sentiment, or create custom themes with our intuitive manual theming tool.
Templates: Launch and analyze Exchanges quickly and easily with templated survey questions, participant groups, and theme sets.
Wordcloud: Get an interactive visual representation of the Exchange keywords, sorted by frequency or rating.
Michael Gomez, Ed.D. from Saddleback Valley USD, told us that before using ThoughtExchange in his district, their data analyst would spend up to two months collating and analyzing their community survey data. Now, their data analysis is done a week after their Exchange closes."We're saving weeks and weeks of work just because we have this platform," he tells us.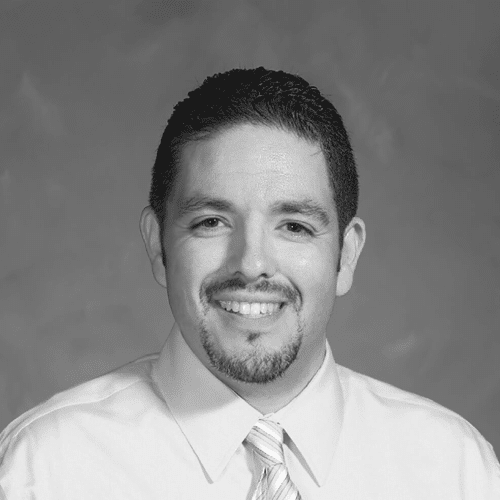 "We're saving weeks and weeks of work just because we have this platform."
Michael Gomez, Ed.D. – Saddleback Valley USD
Take more supported, more successful action
Surveys invite participants to share one-way feedback. Our platform leverages their collective intelligence in an interactive conversation. With ThoughtExchange, you don't just ask—you listen. And your participants listen to each other, too.
In an Exchange, people read and rate each other's ideas, exposing them to the full breadth of perspectives at your organization. They're able to share as many thoughts and ideas as they have with the group, and weigh in on how well each other's thoughts resonate with them. This way, you get the qualitative data of an open-ended conversation, but participants quantify that data for you by surfacing the most supported ideas through the rating step. Your participants analyze the data as it comes in, so you're already a step ahead when it comes to using our built-in analytics to explore your results.
67% of strategic planning fails because teams are not aligned around the actions and outcomes.
Source - Inc.com
ThoughtExchange is like a survey, but your participants present you with the best options—instead of the other way around. This means you base your decisions, strategies, and plans on the ideas you know your people support. Plus, asking people for their thoughts increases their ownership of your decisions, makes them feel heard, and ultimately helps them feel more empowered at your organization.
Exchange data can make your decision-making process more effective. Leverage these features to improve your outcomes:
Survey questions: Include survey questions to narrow priorities by department, region, community group, or more. Understand the conversation through the lens of each group.
Top thoughts: Quickly see the answers that resonated most—and least—with the group, and filter by survey question to dig deeper.
Differences: Identify the common ground among polarized groups, so you base your decisions on data everyone supports.
Integrations: ThoughtExchange integrates with Slack, Microsoft Teams, Outlook Calendar, and Google Calendar to make sending invitations and reminders quick and easy.
We've helped customers implement strategic plans and successful change management processes with their employees' backing, pass bonds and levies, and navigate polarizing issues efficiently and effectively. One thing we hear over and over again is how confident they are in making decisions based on the data they get with ThoughtExchange.
As one IT leader at a Fortune 500 company puts it, "the Exchange platform allows us to just gather so much information so quickly, so efficiently, and so effectively. I'm not aware of another tool available that does that!"
Ensure an equitable and inclusive process
Equity is a must-have for healthy organizations, and most recognize the importance of diversity, equity, and inclusion initiatives within their HR departments. But
research shows
only 12 percent of organizations have achieved truly inclusive cultures, often because they don't extend their initiatives beyond HR. Organizational culture includes every aspect of infrastructure and every person's experience across departments. Every leader of every department needs to own and practice equity initiatives.
More than 70 percent of workers, regardless of race, gender, or sexual orientation, do not feel fully included at work.
Source - Bain & Company
The way an organization handles engagement and decision-making influences how included people feel. Using ThoughtExchange lets participants share their honest thoughts, experiences, and ideas with their peers and leaders and know decision-makers will consider their perspectives. An Exchange is an inclusive space to consider each other's ideas, regardless of who shares them, and foster trust between leadership and employees or communities.
Some features we offer to ensure equity are:
Anonymous participation: Participants are guaranteed anonymity in an Exchange to ensure they feel safe sharing their real thoughts.
Anti-bias rating system: Each thought is seen and rated an equal number of times, regardless of who said what. We are constantly evaluating the product and AI analytics for bias.
Simultaneous translation: Participant answers can be simultaneously translated into 133 languages so no thoughts are excluded.
Accessibility: The participant experience is designed to interact with standard assistive technology. We meet the current WCAG evaluation guidelines for accessibility, including screen reader support and navigation through standard keyboard conventions.
ThoughtExchange builds equity into how you communicate with people and demonstrates respect for their thoughts and ideas—giving people a sense of ownership over their decisions and making them feel heard and included.
Maureen Armitage at the Canadian Bar Association explains why ThoughtExchange is key to their board's decision-making process: "Every time we run an Exchange, there's something in there that's a bit surprising that wouldn't have come just from the limited number of people who are around the table."
Ensuring your engagement platforms are inclusive doesn't just benefit your participants—it benefits you as their leader, opening your mind to diverse perspectives and a better understanding of the people you serve.
Ask people for thoughts, not numbers
Leaders must be prepared for challenges in the future, and they need their people with them to succeed. That's why they're increasingly turning to simple, efficient tools that help them navigate uncertainty while prioritizing employee and community voice and experience.
ThoughtExchange allows leaders to gain instant, unbiased insights from tens, hundreds, or thousands of people—without spending weeks or months making sense of the data. Unlike traditional surveys, our platform equips them with deeper insights, faster results, a more streamlined experience, and ahead-of-the-curve collective intelligence technology.
On a scale of 1 to 5, how likely is a survey to do that?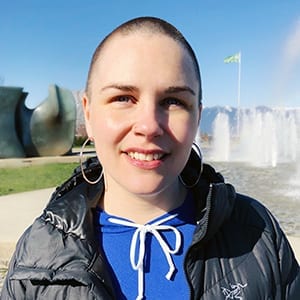 Meghan MacRae
Meghan was raised by an English teacher, thus she found a way to incorporate her instinct for grammar and spelling into her career. She honed her corporate writing skills in clothing companies and the music industry, and brings a passion for creativity and playful wordsmithing to her work at ThoughtExchange. When she's not crafting language that brings people together, she's reading a thesaurus, playing Uno with her kids, cooking and singing and dancing, and collecting vinyl and art.