Explore all the features and benefits of ThoughtExchange, in depth, at your own convenience.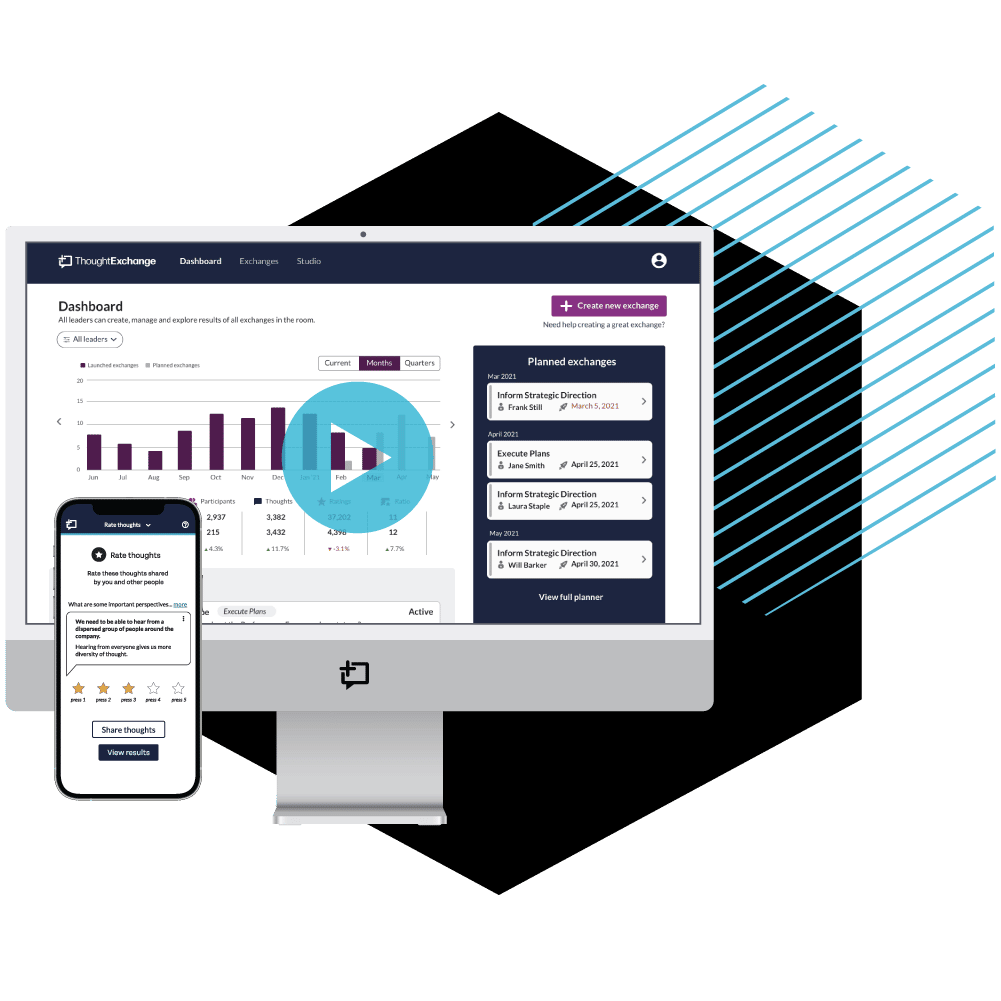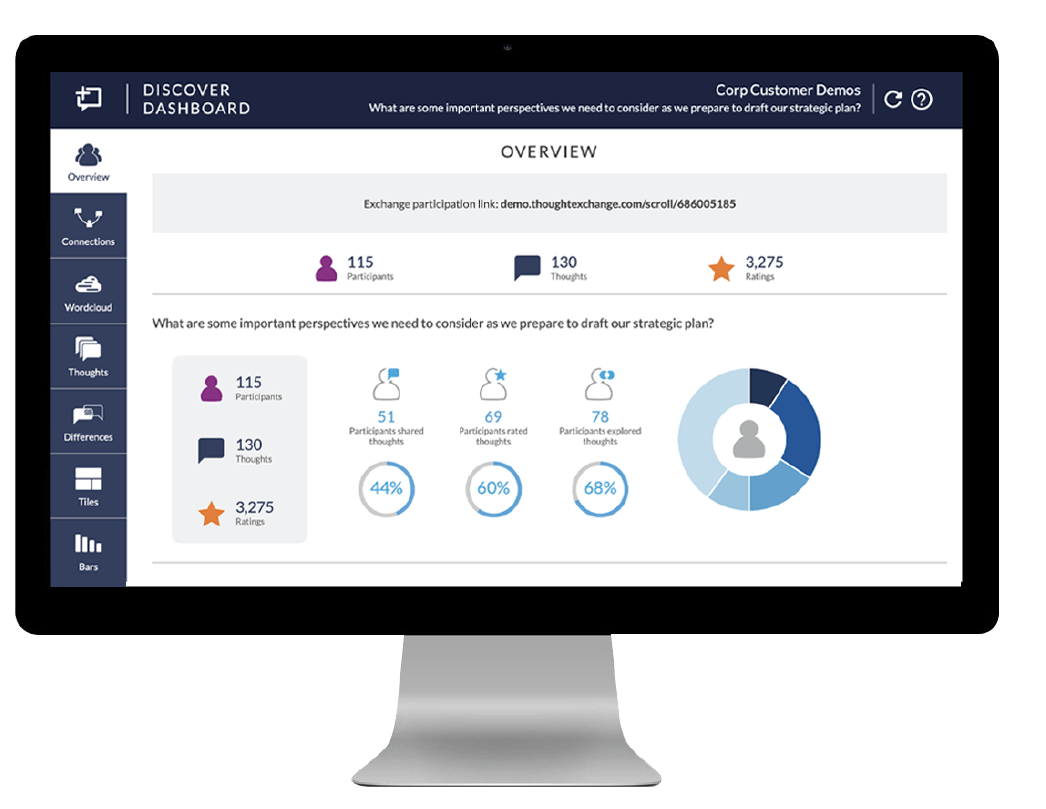 Integrate your people with your strategy.
We make it simple to build inclusion into the way you do business. Use our planning, scheduling, and analysis tools to determine a regular cadence of Exchanges that will help you easily set strategy and monitor its execution. Keep your people happy, heard, and invested in your outcomes.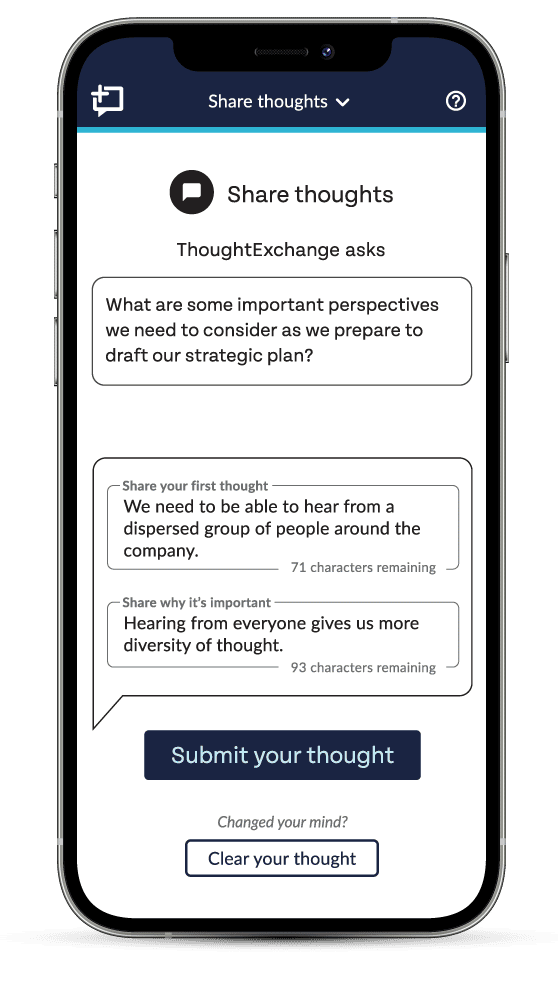 Pick your question and create an Exchange.
Choose an open-ended question that best aligns with your goals. Your dedicated Question Expert will help you develop a series of custom questions that will ensure you get the best data from your group, or you can select one from our recommendations.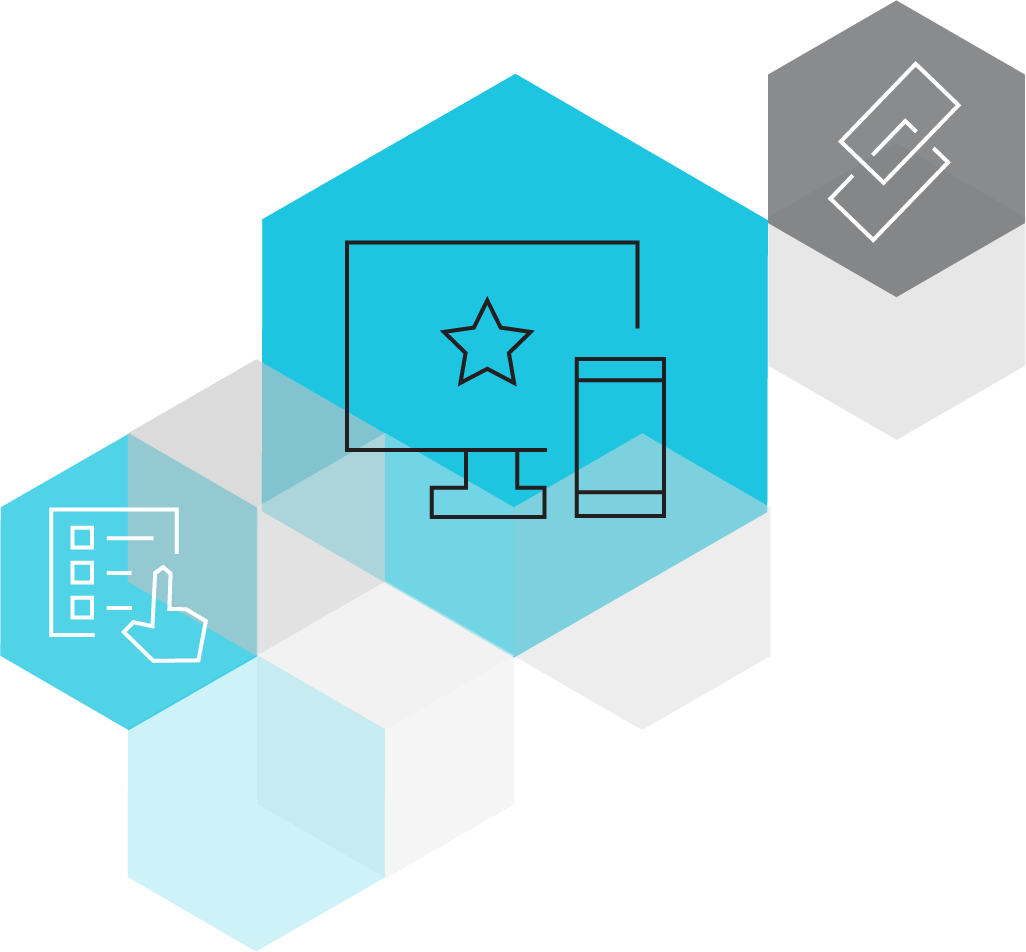 Share the link and hear from your group.
Share your Exchange with any sized group using a link that participants can access on any device. Participants confidentially share their answers and rate each others' answers—in any language. Anti-bias technology ensures you get an accurate view of the discussion. Give participants an expectation of the frequency and impact of these Exchanges.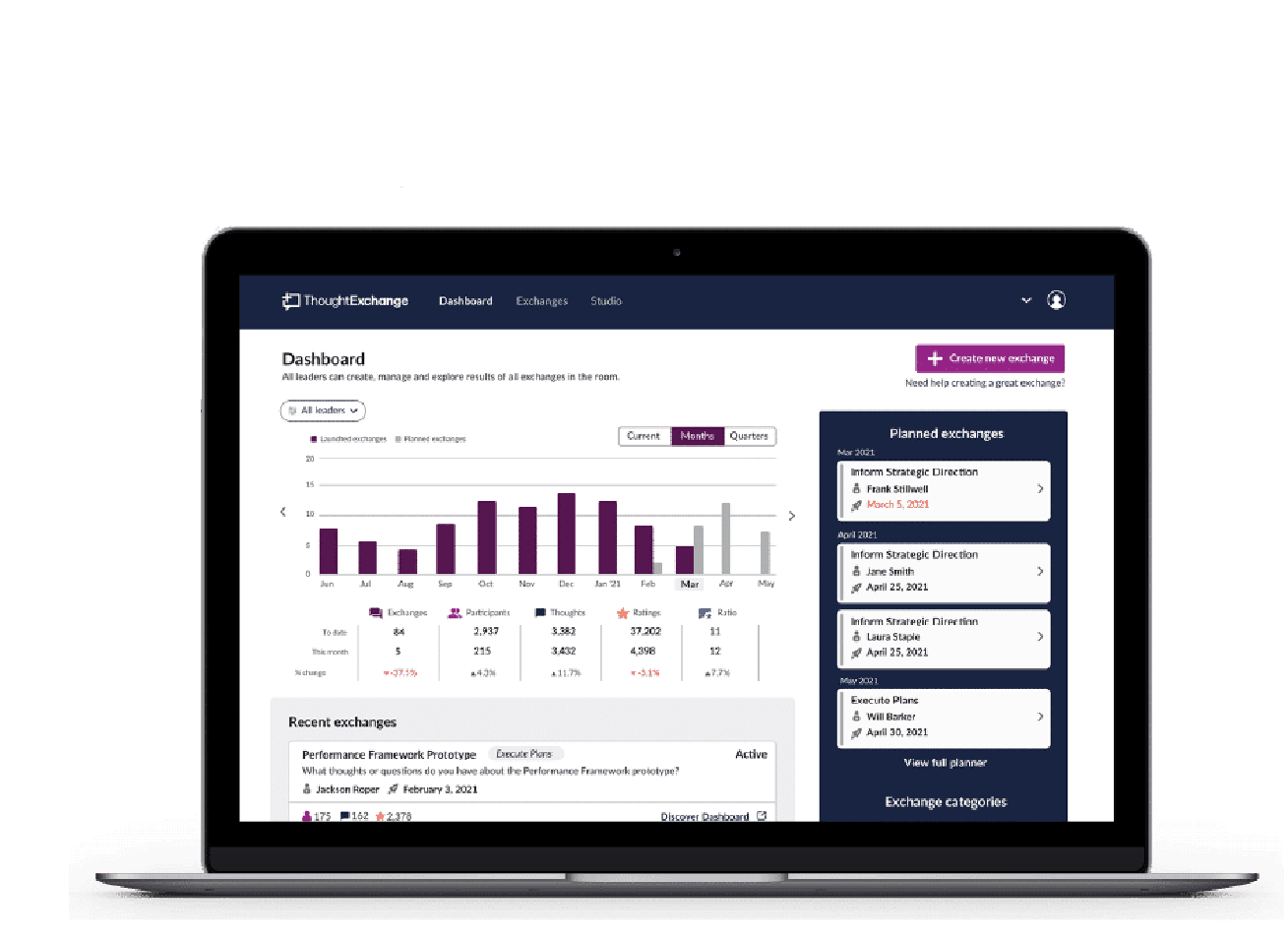 Learn what people actually think in less time.
Imagine weeks of paperwork condensed into…none. No more swimming in data, losing the nuance, and missing key ideas. Our patented analytics help you understand the discussion from all angles, in real time.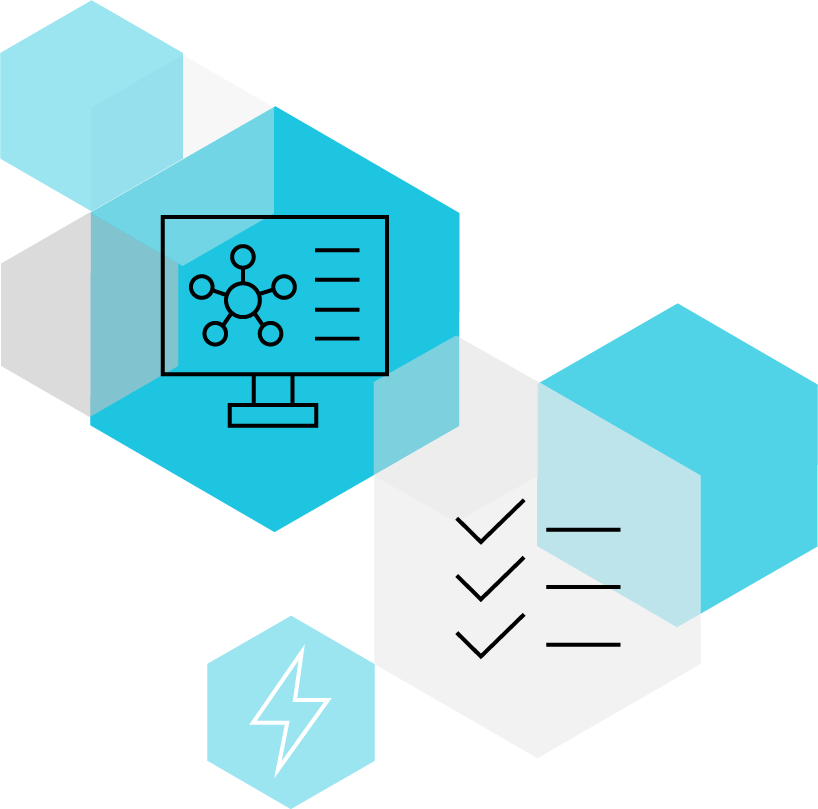 Take decisive, supported action.
We take the guesswork out of your decision-making. Our built-in qualitative data analysis tools help you easily see your group's priorities, so you know what they need to support your decisions and execute on strategy. Check in with Exchanges on a schedule that aligns with your goals and business strategy.
How can ThoughtExchange
help me?
See how ThoughtExchange has been used by other leaders.
Frequently Asked Questions
Ready to see ThoughtExchange in action?
Contact our team for a personalized demo of how ThoughtExchange can scale group discussions at your organization.