CUSTOMER STORY
Logicalis Creates COVID-19 Back-to-Office Strategy with Employee Input with ThoughtExchange
Global information solutions provider, Logicalis, had already been a ThoughtExchange partner for over a year before the pandemic hit. The company has always prioritized employee input. So when Mark Jenkins, Vice President of Human Resources, was tasked with creating a COVID-19 back-to-office strategy for their US offices, he was ready with the perfect platform.
More Quality Insights in Less Time
In Spring 2021, Logicalis discussed how it would approach reopening its US offices the following September. Jenkins was charged with creating that plan. Before making his recommendations to the full Executive Team, he knew gathering employee input about the reopening was essential.
He maintains, "I'd rather have that important intelligence and valuable perspective before I advise the executive team and make any decisions."
Jenkins knew he needed this feedback in less time than a survey or focus group would allow. That's where ThoughtExchange came in. He says, "The platform is the best way to get as much input in the shortest amount of time regarding a variety of aspects of returning to the office."
With an Exchange launched in early May 2021, Jenkins captured insights from 65% of the employee population, with 40% providing thoughts—it garnered 20,000+ ratings! All from asking just one question: "What are the most important things Logicalis needs to think about as we plan for reopening our office spaces?"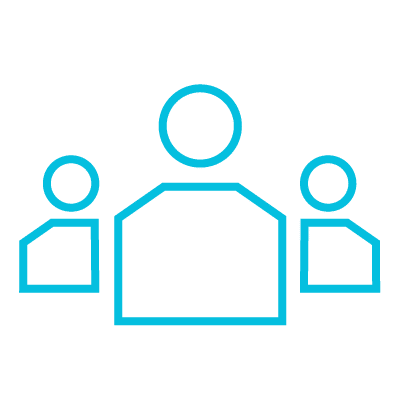 65%
of the employee population
---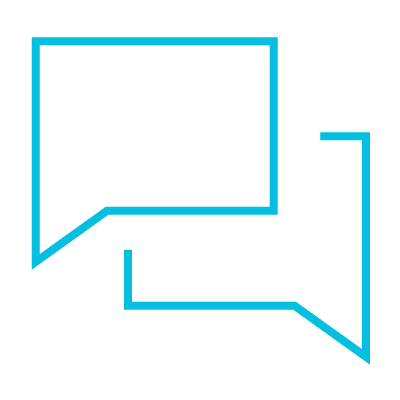 ---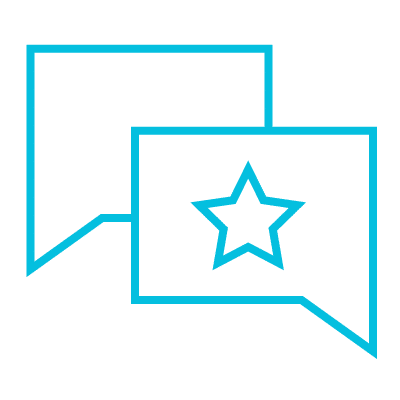 Collecting demographic data as part of the Exchange was critical to Jenkins as he knew that employees' opinions would be varied, and come with differing levels of emotional intensity. So the Exchange asked participants about their Business Unit, Gender, Age, Location, and whether their position was office-based before COVID-19. The Exchange also asked whether participants were vaccinated and their overall feelings about returning to the office.
Having all this input allowed Jenkins to create a plan that acknowledged how worried employees were about their health and safety while also understanding that employees wanted to choose whether they worked in the office or at home or both.
He says, "The Exchange platform allows us to just gather so much information so quickly, so efficiently, and so effectively. I'm not aware of another tool available that does that!"
As a distributed company with 735 employees spread out over 35 different states, employees had widely varied pandemic experiences, so the process of finding common ground would be complex. States and municipalities have different rules. In the southern states, some employees had never left the office; in midwest states like Michigan and Illinois, they'd experienced a total shutdown for long stretches of time.
As stated above, the Exchange revealed people were scared—they wanted to know how Logicalis would keep them safe at work. They were concerned about being exposed to unvaccinated colleagues and worried about who would be required to wear a face covering.
The Exchange also revealed that while 1/3 of participants didn't want to go back to the office, another 1/3 did, and the remaining 1/3 were undecided. Those who wanted to return to the office believed being in the office and collaborating with their colleagues in person was important for their overall health.
ThoughtExchange's patented analytics allowed Jenkins to understand all of these nuances and concerns, which led to him delivering a comprehensive back-to-office communication plan.
"The Exchange platform allows us to just gather so much information so quickly, so efficiently, and so effectively. I'm not aware of another tool available that does that!"
Notable Engagement for Informed Decisions
Informed decisions drive successful strategies. So, Jenkins was thrilled when ThoughtExchange garnered unprecedented employee engagement. Logicalis historically got 30-40% engagement on pulse surveys; his Exchange had 65% participation.
Jenkins says that the Exchange "took the guesswork out, because all of the information is being sorted real-time and you're able to see comments in terms of whether people agree or disagree with them, including the rating intensity. This rating intensity element of Exchange is priceless because I can instantly know which comments resonated with the most people, and that matters to me."
Armed with Exchange insights, he was confident Logicalis could make informed, supported decisions based on the whole picture, addressing the views and concerns of both the majority as well as the minority.
Flexible Theming and Exchange Studio
The ThoughtExchange platform boasts several innovative tools, including Themes and the Exchange Studio.
To address nuances within an organization like Logicalis, Jenkins especially appreciated how flexible the Theme tool is. Being able to have comments automatically themed was useful. He says, "It's even more useful to have the flexibility to be able to modify the default theming to be more appropriate for our instance."
He also appreciated the analytics—participants can see live ratings and fluctuating comments while the Exchange is open. "The changes in-flight just show how dynamic those ratings are. And the overall scores can go up and down with time while people are reacting to them."
The Exchange Studio supports organizational development topics with a tailored selection of questions and cadences. Users can employ or modify the questions or use them as a jumping-off point for building the most effective Exchange for their purpose. "I think that's incredibly valuable because it's a consulting service that ThoughtExchange is providing to their customers. Why would anyone want to reinvent the wheel?"
Exchange Helps Create Successful Hybrid Back-to-Office Protocols
Although 1/3 of employees said they ultimately felt "comfortable" returning to offices, the top-rated thoughts showed they still wanted flexibility and choice. And they certainly didn't want to be forced to go back full time. Pre-pandemic, many Logicalis employees enjoyed a hybrid work experience—they wanted to continue doing so.
Exchange results allowed Jenkins to build a back-to-office plan that balanced four primary considerations:
Health and safety of all involved
Employees with school-age children
Respect for individual choice
Desire to re-establish normalcy with face-to-face interactions and collaboration
Subsequent to announcing the back-to-office plan, managers were charged with determining how often they would ask employees to come into the office and when.
Things change quickly in today's business environment, especially during the pandemic. With ThoughtExchange, Jenkins and Logicalis formulated a back-to-office strategy in a fraction of the time it would have taken using surveys or focus groups. Their strategy also considered a diverse range of opinions while complying with state and municipal rulings, ultimately making it a success!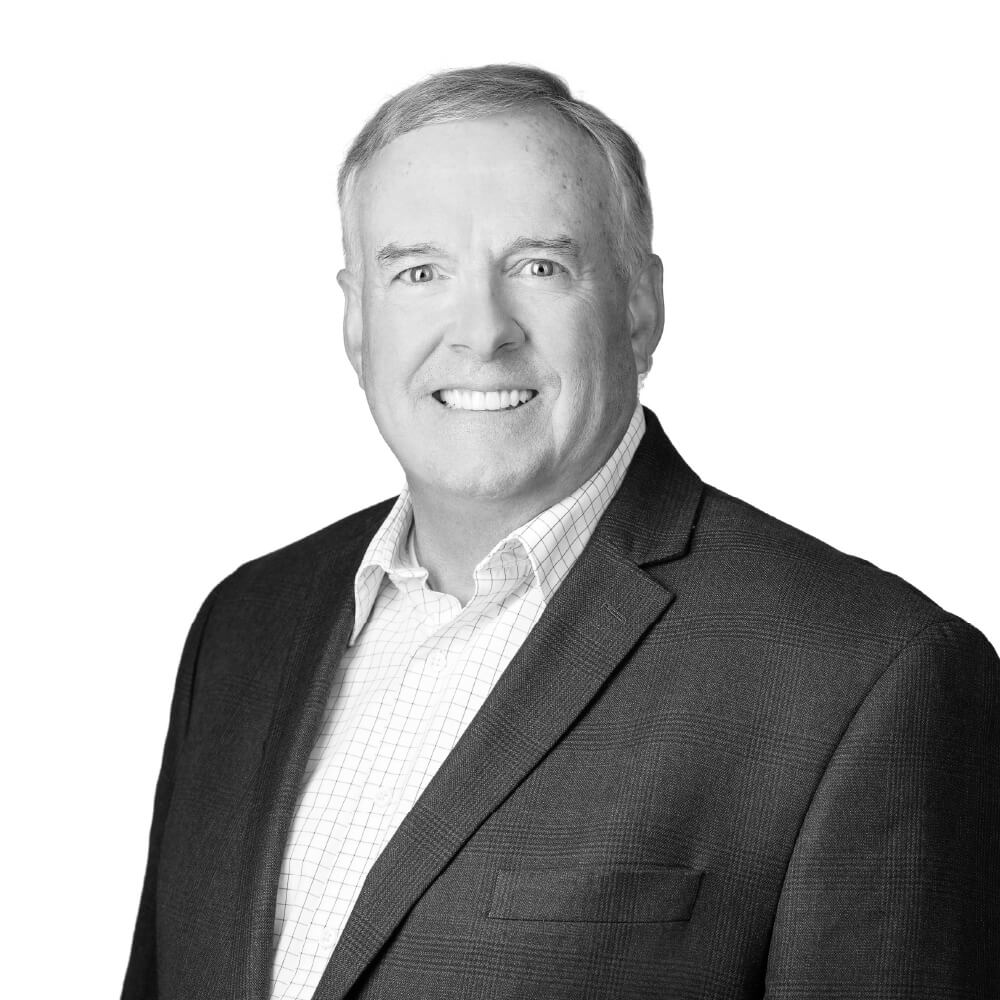 "The Exchange platform allows us to just gather so much information so quickly, so efficiently, and so effectively. I'm not aware of another tool available that does that!"
MARK JENKINS, Vice President, Human Resources at Logicalis, Inc.