ThoughtExchange 2021 Bold Leadership Award in Strategic Alignment:
Arlette Watwood, Manager, Talent Management, Performance & Employee Experience, Calgary, AB
For using ThoughtExchange to optimize WestJet's performance management framework with employee input.
Like most travel-related companies, the pandemic hit WestJet hard, forcing the airline to furlough 70 percent of employees and impacting staff morale. As the pandemic wore on, the remaining employees were burning out.
So when travel began to pick up again, WestJet decided to update its performance management framework to facilitate employees' return to work and boost morale. Arlette Watwood, Manager of Talent Management, Performance & Employee Experience, used ThoughtExchange to hear from employees. She knew WestJet would need their input for the initiative to succeed.
By Consulting Employees, WestJet Saves Time and Money
Watwood says, "We wanted to have a modern performance process that was built on employee input. And ThoughtExchange gave us that opportunity—that ability to ask our employees what they wanted, understand the key things they were looking for, and deliver on that."
In the past, WestJet conducted employee interviews or sent out surveys. But to modernize and redesign their performance framework, they needed a new, more effective tool— one that would give them honest, unbiased employee insights. The company implemented three Exchanges throughout the process, and it was an unprecedented success.
Watwood began by asking approximately 200 employees, "What do you like, what don't you like, and what would you like to see changed?" She used their feedback to build a prototype, which she shared with them.
She then launched a follow-up Exchange, asking, "Does this meet your needs, do you like what you're seeing, is there something you'd like to see changed?" Following iterations allowed WestJet to come up with a performance framework in record time.
By filtering their responses using survey questions, Watwood observed that employees who had made suggestions in the prototype-development Exchange were more satisfied with the prototype than those who had not participated.
ThoughtExchange sped up the information-gathering steps, saving WestJet time and money, and most importantly, contributing to a solution that employees supported.
Employee Buy-In Contributes to Successful Projects
Watwood maintains that engaging with and consulting employees throughout her process was essential, instead of just running one Exchange at the beginning. She says, "Asking questions like, are we hitting the mark? Are we meeting the needs?" is crucial for employee buy-in.
She knows that if you consult your employees, they're more likely to support your initiatives. "It's about showing employees that we heard what you said, and now we've developed something based on what you said," she shares. "And we're still listening—we want to know, is this actually going to work for you?"
Watwood's Go-To Tool for Employee Experience and Engagement Initiatives
ThoughtExchange has delivered great value to Watwood and WestJet. Watwood says, "In talent management, we're always talking about people, and we never have enough data that can substantiate the work we're doing for the business." She appreciates how an Exchange quantifies qualitative data, grabbing senior leadership's attention with insights on which they can base business decisions.
The ThoughtExchange platform is packed with useful features that have helped Watwood make sense of participants' thoughts. The Discover Dashboard analytics allowed Watwood to see the highest-rated thoughts and emerging themes. The Heatmaps tool let her play one theme against another and filter the audience by survey questions to gain insights. The Cross-Survey analysis in the features lab was also useful. It allowed Watwood to look at, compare and contrast survey questions across all of her Exchanges.
WestJet Uses ThoughtExchange for Effective Leader Onboarding
For Watwood, ThoughtExchange has not only been a "go-to" tool when building and designing programs but it's also been instrumental in onboarding new leaders.
"When new leaders join the company, we always recommend they do an Exchange with their group to gather information. Employees see it as a great way to get their thoughts on the table, and leaders gain key insights about issues they may never have known about. This sets leaders up to succeed in their new roles, right out of the gate."
ThoughtExchange Captures Insights Other Platforms Might Miss
At a time when 40 percent of employees are thinking of quitting their jobs, ThoughtExchange also gave Watwood critical insights into WestJet's employee climate in terms of job retention. She explains that their IT managers were worried their people were actively looking for new jobs and likely to leave.
But an Exchange, asking, "Have you been approached by other companies in the last six months?" revealed that although 80 percent of the IT team had been contacted, the majority weren't looking for another position. The feedback also showed that their department's vision motivated their IT team members to stay at WestJet. These insights are critical in understanding what's really going on with employees.
Building WestJet's Future with Employee Input
Based on how well their performance management framework revision went, Watwood plans to continue using ThoughtExchange for future projects. As WestJet continues to build programs, they'll focus on talent management, employee experience, and engagement. Watwood hopes that using ThoughtExchange as their go-to tool will help WestJet listen more carefully to improve employee satisfaction and have a profound, lasting impact on their success.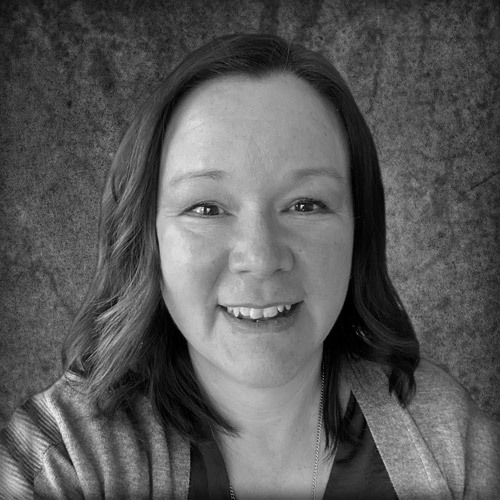 "We wanted to have a modern performance process that was built on employee input. And ThoughtExchange gave us that opportunity—that ability to ask our employees what they wanted, understand the key things they were looking for, and deliver on that."
ARLETTE WATWOOD, Manager, Talent Management Performance & Employee Experience, WestJet