A VIRTUAL EVENT COLLABORATION WITH
BCSSA AND THOUGHTEXCHANGE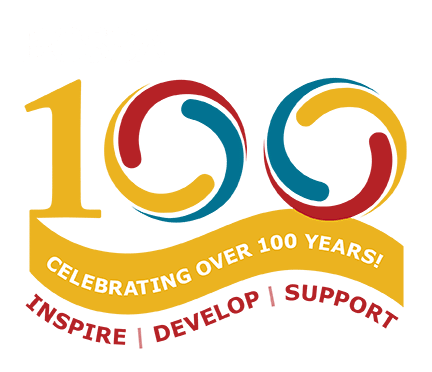 Putting the "Anti-Racism"
in ADE&I
DE&I has been an area of focus for many school districts over the past few years, but the interplay of the pandemic, lack of access, and systemic racism reveals the need for Anti-Racism work. But what's the difference between Anti-Racism work and DE&I, and how do education leaders galvanize their districts for this critical step in ensuring equity?
Join Beth Applewhite, District Vice-Principal of Equity, Diversity, and Inclusion at Burnaby School District, and Karen Craggs-Milne, Head of Anti-Racism, Diversity, Equity, and Inclusion at ThoughtExchange, to connect with BCSSA education leaders and discuss ADE&I. You'll learn how Burnaby is approaching organizational changes through the lens of Anti-Racism, the lessons they're learning, and how to handle public criticism and opinion. It's a must-attend session for B.C. education leaders who are engaged in DE&I work!
Can't attend live? Register anyway!
We'll send out the recording and other resources to all registrants after the event.
By registering I agree to be contacted by a member of the ThoughtExchange team either via email or phone. I also agree to receive periodic emails from ThoughtExchange with promotional content. My consent can be withdrawn at any time using the links provided in every email. Contact us at Suite E, 1990 Columbia Avenue, Rossland, BC V0G1Y0 OR 1-800-361-9027 OR info@thoughtexchange.com.
Growing up in a multi-racial home in Kenya ignited Karen's passion for anti-racism, diversity, equity and inclusion from a young age. Over the last 20 years Karen has worked globally, advising governments, corporations and NGOs on how to "get equality work right". Karen embodies incredible depth and breadth of experience and genuine openness, warmth and compassion. Her favourite saying is "Conscious Equality is not just about what we DO, it's about who we ARE and how we show up in our everyday lives". Karen lives in Toronto with her husband, their three hockey kids and their 5 pets. Karen loves photography, traveling, practicing reiki and organizing healing circles during the full moon.
Beth Applewhite is a workshop presenter, facilitator, entrepreneur and community leader. A bi-racial educator of Afro-Caribbean and Scottish heritage, Beth is unrelenting in her determination to challenge the status quo and create equitable learning experiences that acknowledge and celebrate cultural diversity. Beth Applewhite was born and raised in the suburbs of Vancouver, British Columbia. She received her Bachelor of Arts Degree (English/Family Studies) and her Bachelor of Education Degree from the University of British Columbia. She earned a Master of Education (Educational Practice - Teacher Inquiry) from Simon Fraser University. Beth taught in the Burnaby School District for 14 years. She was a Vice-Principal in the Surrey School District for 7.5 years before joining the Coquitlam School District where she was a Secondary Vice-Principal for 2 years. Beth has a new position with the Burnaby School District as the first District Vice-Principal of Equity. She is a founding member of the C.H.I. (Cultural Humility Initiative) which does diversity training and workshops for educators. With 24 years of education experience at the secondary level, Beth has been a consistent advocate for marginalized students and their families. In 2007, she founded the first Black Student Committee in Western Canada and, in 2008, took students to Chicago to witness Barack Obama's acceptance speech. Over the past decade, Beth has coordinated anti-racism youth events to celebrate and acknowledge the importance of Black History Month, Truth and Reconciliation, and Equity. She creates safe, authentic and engaging learning experiences that encourage students to connect, question and reflect as they learn how to navigate and combat the systemic white-supremist culture in schools.
This event proudly brought to you by: