« All Virtual Events
Navigating a New Normal in Higher Education with ThoughtExchange
June 1, 2020 11:00 AM PT/2:00 PM ET

"One tool, endless e-learning possibilities."
In the past couple of months, higher education has seen a massive shift toward remote learning, putting pressure on leaders to find technologies that will keep their staff and students supported and engaged. ThoughtExchange can help.
Join us for a virtual panel discussion and interactive Q&A where we'll show you how our tool will help you with:
Planning, researching and implementing effective remote learning strategies
Building trust and engagement with staff and students
Keeping connection strong across the organization
Check out this Virtual Event!
Can't attend live? Register anyway!
We'll send out the recording and other resources to all registrants after the event.
By submitting this form I agree to be contacted by a member of the ThoughtExchange team either via email or phone. I also agree to receive periodic emails from ThoughtExchange with promotional content. My consent can be withdrawn at any time using the links provided in every email. Contact us at Suite E, 1990 Columbia Avenue, Rossland, BC V0G1Y0 OR 1-800-361-9027 OR info@thoughtexchange.com.
For more than 20 years, Jorge Oceguera has combined his business, consulting, management and academic expertise to add value and richness to businesses in multiple and diverse industries. He is a strong, analytical problem solver, specializing in a variety of business topics, particularly strategy and organizational culture.
Jorge has extensive experience in designing and delivering all levels of facilitation, education and training. He specializes in facilitating training in strategic planning, professional facilitation, adult learning and other skills development areas. He is a seasoned professional facilitator and a Strategic Planning Lead at Capilano University.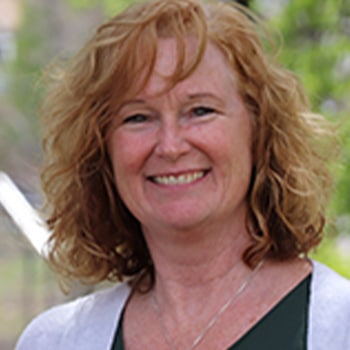 Allison Alder
Dean, School of Academic Upgrading & Development, School of University Arts & Sciences, Mir Centre for Peace
Selkirk College
Alison began her career with Selkirk College in 1991, working with adults upgrading their education in Nakusp and then Nelson, and now supports upgrading and special education programs in communities throughout the college region. She is inspired every day by the courage, tenacity and appreciation for learning that is apparent in both learners and instructors.
Her love of nature led her to complete a Bachelor of Science, followed by a Certificate in Adult and Continuing Education and then an MBA in Leadership.
Allison loves getting involved and throughout her career has participated in many different committees and organizations, including Columbia Basin Alliance for Literacy, ABE Articulation, Nelson Daybreak Rotary Club, Arrow Lakes Youth Society and numerous college committees. She also enjoys play of all kinds, exploring, cooking, reading and engaging in conversation with family and friends.
Markus Walters serves as the Strategy Program Lead in the Dean's Office at the Ivey Business School in London, Ontario. In this role, Markus coordinates all activities related to the School's strategy development process and responsible for overall program management and strategic plan execution. Before moving to Canada, Markus worked as intelligence analyst and supervisor at the FBI in Washington, DC for over 15 years and held many other research and analysis positions in state level government. He holds a Juris Doctorate from the University of North Carolina at Chapel Hill.
Kai is naturally fascinated by "why" and "how" people do the things they do! This curiosity manifested in a diverse background that includes project development, client engagement and sales. Kai studied Anthropology at McGill University and has worked on projects with the Smithsonian & United Nations, assisted with education marketing campaigns and led sales for a local food agency. Motivated by creativity and connection, when Kai is not riding the ThoughtExchange rocket ship, she is most likely drawing, jumping around the globe, doing yoga or spending as much time in water as possible!
This event proudly brought to you by: