At ThoughtExchange, we host community conversations that help leaders earn and maintain community trust and confidence. Good questions are the foundation for the most successful conversations and in this week's post we explore the ThoughtExchange way of asking questions.

Asking people what they think speaks volumes. Thank you for taking the time and also having the courage to ask people what they think.

– Actual Participant Thought, Grapevine-Colleyville Independent School District Process (TX)
Keep language simple. In our experience, the best questions use the simplest language possible. This makes the process accessible to the widest range of stakeholders by minimizing literacy requirements.
Keep questions broad. Open-ended and broad questions encourage stakeholders to shape the conversation, which means people in the community genuinely feel heard. They aren't ranking a list of items selected by district leadership – they are sharing the issues important to them.
Ask about the good. School leaders are often so focused on improving schools that they don't think to ask about what is working really well. However, learning about the good not only balances the conversation and broadens the focus, but also inspires and unites the community.
Find common ground. Rather than focusing on the opinion itself, the best questions focus on why a stakeholder holds that opinion. Understanding these underlying interests then allows leadership to find the common ground on which to build an effective solution.
A traditional community question might ask:
Which options do you like better?
And with ThoughtExchange it becomes:
What concerns do you have about the current options for our students?
What are some positive things about the current options for our students?
The best questions draw on the widest range of perspectives to help decision leaders develop an understanding of the interests beneath the opinions. Hosting these kinds of public conversations also builds community trust and confidence in the decision-making process because the process is straightforward and simple.
Finally, and potentially the most impactful, these kinds of conversations help build momentum for the constant flow of new initiatives in our education systems. The community is able to contribute to the direction of the district, which makes it far easier to get people to buy-in once it is time for implementation.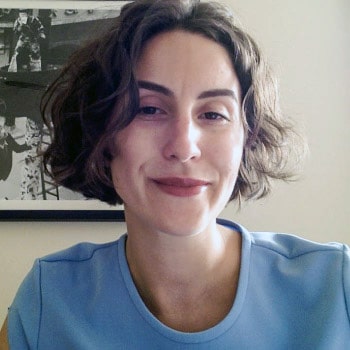 Senka Kovacevic
Senka is a Writer. She has interviewed superintendents, communications professionals, business and thought leaders across North America and is passionate about bringing their experiences to wider audiences that can benefit from their learnings.