Pursue your passion at ThoughtExchange
ThoughtExchange keeps growing to meet the needs of our customers, and we've been waiting for you! Come help us solve interesting and complex problems as you grow, learn, and succeed.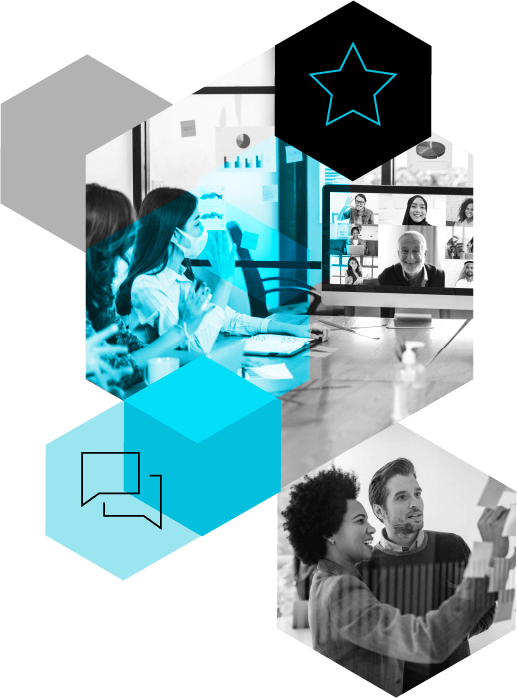 We are a group of diverse people who are deeply passionate about our work and are innately curious about the world. As a team, we're performance-driven and growth-oriented, and we stay focused on our collective purpose of accelerating change for good through inclusive problem solving. We believe in our collective purpose, and pursue that purpose with honesty, empathy, transparency, and respect.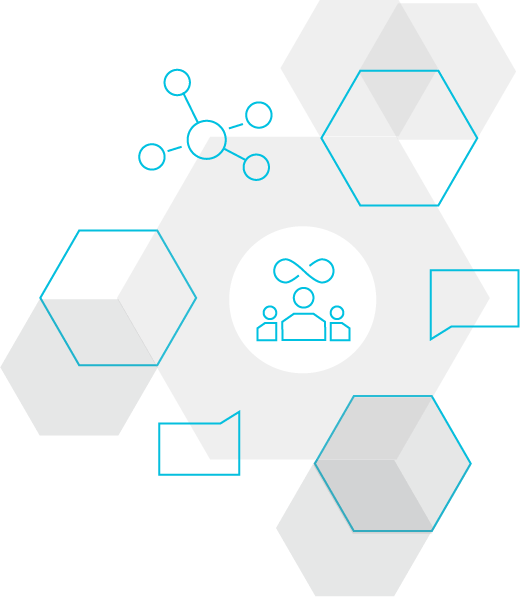 At ThoughtExchange, we are a workplace where you can "come as you are," and where we aim to build and maintain trust with you from day one.

We aspire to create a workforce that truly represents those who our product serves and the communities we live in, and to be a workplace that people from all walks of life can bring their full selves to and feel supported to thrive. We strongly encourage folks of all genders, ages, ethnicities, cultures, abilities, sexual orientations, and life experiences to apply and to celebrate what makes you You.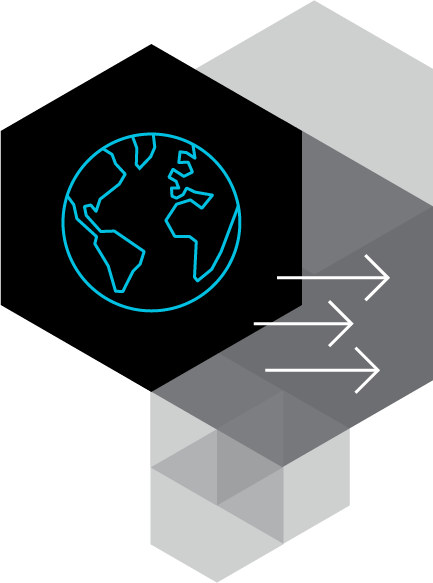 Anti-racism, diversity, equity, and inclusion
ThoughtExchange commits to addressing the inequities caused by the historical colonization, exploitation, and marginalization of people who continue to suffer as a result of systemic inequality and ongoing discrimination. We are determined to continuously address these injustices, both internally within our company and externally by amplifying the work of our partners and by being a voice for change in the world.
What We Do To Support Your Success

ThoughtExchange wants to ensure our people are heard, supported, and cared for—so we invest in our employees. We're continuously asking our employees what they need, to ensure we're supporting their successes in the workplace, and in life.

We've been remote-first for over 10 years. We're contribution-focused, and we operate on mutual trust because we need you to feel empowered to be your best self. You know the circumstances you excel in—where you work and how you structure your day.

We partner with
Cyno
, a corporate wellness platform that enables access to virtual mental and physical health support for staff across North America.

Flexible extended benefits
We strive to support all bodies, not just able bodies, with modular benefit plans to fit you and your family's needs.

Maternity & parental leave top-up
We want to support you and your family in your role of parenthood. We're also very used to having kids (and pets) make appearances on screen.

Continuous learning & growth
We offer a Professional Development stipend, as well as ongoing learning opportunities, annual reviews, and growth plans to ensure you can grow in your role and advance in your career.

In addition to competitive pay and benefits, employees receive share options when joining the company. Additional options are awarded throughout your ThoughtExchange career, based on ongoing contributions to the company.

We walk the walk when it comes to our product, and we make sure no important decisions are made without including our employees' perspectives. We value and prioritize everyone's voice, so we use our anonymous, anti-bias platform to make sure people are comfortable sharing their real thoughts and feedback.

We are remote-first and we work flexibly. We all get together once a year in person, plus have team meet-ups and virtual monthly All Company meetings in between our in-person gatherings.

Time off at ThoughtExchange
We have an open annual vacation policy with a minimum of three weeks, so you can take the time off you need without counting down your vacation days. We also support personal time, sick time, mental health time, bereavement of chosen family (including pets), pregnancy loss, parental leave, and jury duty.

We want you to do your best work, and part of that is being happy with your compensation. We pay fairly, taking into account all the complexities of market rates, experience, location, and demand. We believe in pay transparency and pay equity.

The right tools for the job
Investment in our employees extends into the equipment you use. In addition to top-of-the-line tech sent right to your door, you'll have the autonomy to acquire and expense the equipment you need to help furnish your home office and enable you to do your best work.
Hear what our employees have to say about us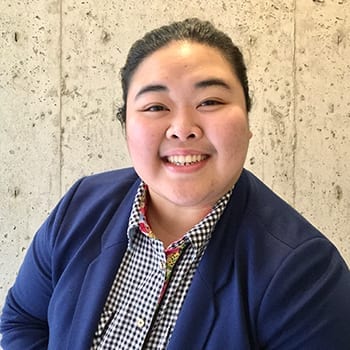 "I hadn't put a lot of thought into my mental health and self-care until I started working at ThoughtExchange. Here, we're empowered to care for our families, to look after ourselves, and to be authentic every day. That's what drives me to give my all towards our collective goals and mission."
Stephanie Bote (she/her)
Corporate Business Development Team Lead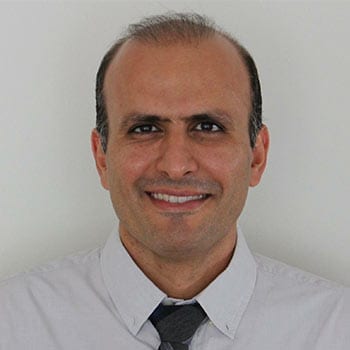 "As a member of the Data Analysis and Visualization team, I've been able to empower our customers to hear the voice of their community members using AI-enabled solutions. My team is highly agile and collaborative, we take risks, and we're not afraid of new ideas. Extraordinary respect has been an invaluable part of our culture for me, and it shines through every interaction with our employees and customers."
Farhad Imani
Senior Applied Machine Learning Scientist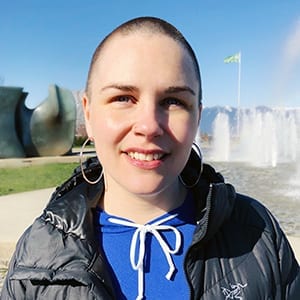 "ThoughtExchange is the most inclusive, kind, and truly progressive company I've ever worked for. I feel trusted and valued for my contributions, and since I joined in 2017, I've been able to make huge career and personal advancements. Working here, I feel like I'm a part of creating the world I want to live in."
Meghan MacRae (she/her)
Senior Writer
Picture yourself at ThoughtExchange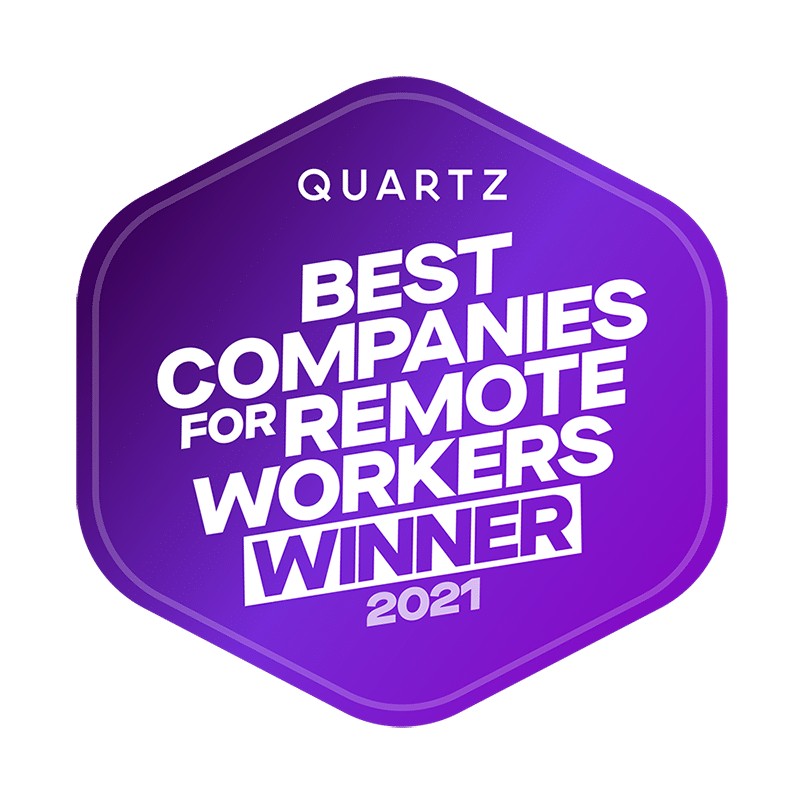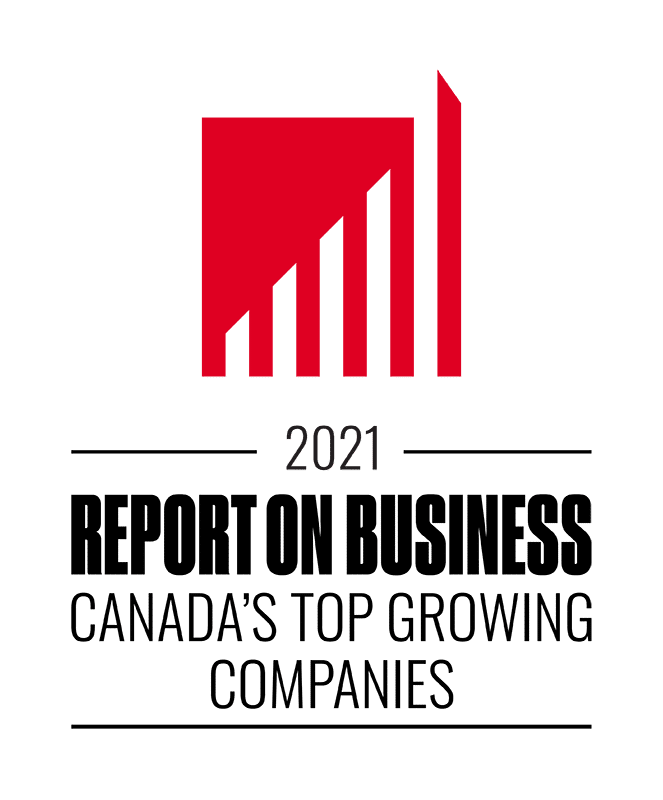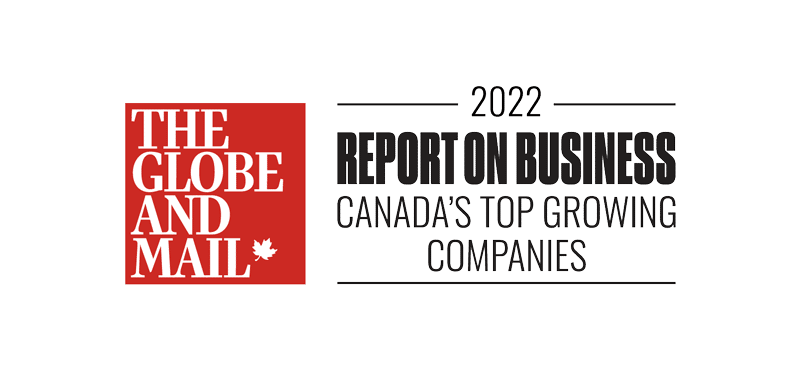 Do you see yourself working at an innovative, impact-driven company solving interesting problems? Check out our open roles!