Title changes align with future corporate directions
ThoughtExchange, the group conversation platform, is pleased to announce that Dave MacLeod has been appointed CEO. Dave is a co-founder of ThoughtExchange and until recently has been its President.
Former CEO Jim Firstbrook will become President and COO. "Jim and I are essentially changing job titles in order to allow both of us to focus on our personal strengths" says Dave MacLeod. "As the company grows and our product direction evolves we believe this will better align our roles with the future direction of our company."
Jim noted: "This is a natural progression for Dave who already is managing the company's external relationships with customers and providing product vision. This will allow me to focus on software development and operations as we broaden our product offerings."
"I welcome Dave to the role of Chief Executive Officer," says Amos Michelson, Chairman. "Dave and Jim will continue to make a strong team to lead the company and I'd like to thank Jim for all his great work and effort as CEO over the last 5 years."
ThoughtExchange is a communication tool that lets customers lead good group conversations with 5 to 50,000 people. A simple structure ensures everyone is heard, everyone learns and important ideas emerge.
ThoughtExchange now has a workforce of 50 and has been tripling sales year over year since 2010. Customers, primarily school districts across North America, use ThoughtExchange to surface interests and create shared understanding with their communities and staff so they can take actions that have buy in.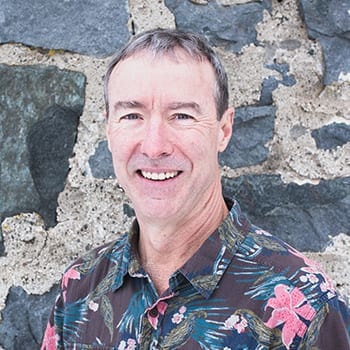 Jim Firstbrook
Jim is the co-Founder, President and COO of ThoughtExchange. Jim had 27 years of software engineering experience prior to founding ThoughtExchange, 15 of these years with product vision, architecture and management responsibilities. He has held positions with MacDonald Dettwiler, Creo Products and Kodak Graphic Communications. Since university, Jim has had parallel careers in outdoor education, mountain guiding and organizational development. ThoughtExchange combines his passions for software and people in a single product.