Words matter. The language leaders use to frame their relationship with work, people, teams and outcomes, can make the difference between enlightened leadership, or falling into old and familiar traps of conventional thinking that divide communities.
Here are some quotes and summarized highlights from our ThoughtExchange Virtual Event in which Dr. Quintin Shepherd, Superintendent of Victoria Independent School District, shares lessons he's learned on his professional journey and how we need to have the courage to change the language of leadership.
From Transactional to Transformational
"The movement away from transactional leadership toward transformational leadership is powerful. You want to be the best version of yourself. Only when you are willing to walk into a new paradigm that embraces vulnerability, will you realize a tremendous capacity to empower staff and the people that you're trying to serve every day. That's energetic and powerful."
From Engagement and Buy-in to Ownership
"Engagement and buy-in are passé," Dr. Shepherd says. "Engagement is engagement when it's convenient, and buy-in suggests that a leader is selling something. It's like ticking a box in a questionnaire." That's why Shepherd no longer uses these terms because he says they're hurtful to the type of leadership he wants to embrace. Instead, he suggests replacing it with the word ownership. "Ownership is a different mindset," he adds. "It's saying to your community or team, we're co-owners in this together. That completely changes the conversation."
Ownership is a different mindset. It's saying to your community or team, we're co-owners in this together. That completely changes the conversation. — Dr. Quintin Shepherd
From Competency to Compassion
"Competence-based leadership presupposes that there's someone out there judging the work you do as a leader. It's about, "Did you get x, y, or z done?" In turn, that relationship dynamic assumes that you are not really working together. As a leader, it's incumbent on you to work with your people and teams. If you frame the discussion around competence, what they did or did not do, then you're focusing on what you want from your people. If you focus the conversation on compassion, you enable them to succeed, take ownership and become their best selves."
From Success to Significance
It takes a while to develop a profile and define who you really want to be as a leader. Shepherd believes there's a certain period, let's call it the 10-year rule, where it becomes less about success and more about significance. "Being a leader of significance means caring about the people you're leading, the systems, and organization."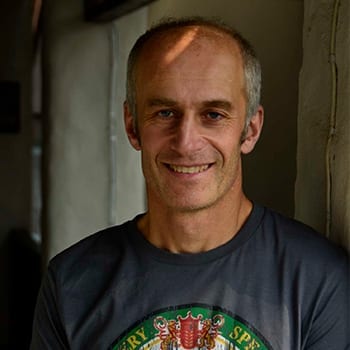 Andrew Findlay
Andrew Findlay is an award winning freelance journalist who writes about adventure, travel, business, conservation issues, and culture. He's a contributing writer at ThoughtExchange, where he helps tell the stories of leaders who are reimagining how they include their people, create ownership and make progress.