If nothing else, the discussion has been good. I appreciate that the district is seeking opinions from all stakeholders. No matter what happens, we know that all voices have had the opportunity to be heard.

– Actual Participant Thought, Issaquah School District 411 (WA)
All of the leaders we've partnered with share a willingness to genuinely learn from the experiences and insights of others. In turn, we've helped them hear tens of thousands of thoughts and insights about the issues that are important to them. But with such vast amounts of feedback, what can you expect to learn?
What are the results telling you?
The result of a ThoughtExchange is a conversation, captured in detail, that you can access, analyze, or revisit at any time. Sorting the conversation by Priority, People, and Passion makes the vast amounts of input understandable and actionable.
Priority – number of stars assigned to a thought in a particular theme
Sorting the web report by Priority identifies the issues that are most important to the community. Looking at high-star thoughts will also reveal language that resonates with community members, which you can then use when communicating back about priorities.
People – number of people who assigned stars
This reveals how widespread an issue is. Sorting by People can tell you the popularity of an idea – whether many people find it important or only a few.
Passion – average number of stars assigned to the thought
If a particular thought averages 5 stars, it means that it resonates very strongly with the people starring it. High-passion thoughts supported by smaller groups of people often point to special interest groups in the community. For example, parents who don't want music programs cut, or parents that want to see athletic programs continue to receive funding.
Speaking to the results
As part of ThoughtExchange's third and final step, Discover, a web report is shared with all participants in the form of a customized website. This is a built-in demonstration of your listening and learning. However, there is a lot of value in building on the momentum created by Discover and demonstrating a commitment to ongoing engagement. The three recommendations below can help.
Communications:
In addition to sharing the web report, share what in your perspective has changed. This can be anything from concrete learnings and clear action items, to how you now feel differently about engaging with the public. Encourage principals and teachers to do the same.
"Because ThoughtExchange was able to give us the information back, school by school, every principal looked at their information and came up with an action plan. You'd be surprised how just recognizing that our staff are working hard and letting them know that we appreciate and support them can help lighten their load."

-Scott Mercer, Superintendent Spartanburg School District 2 (SC)
Action Items:
Follow up communications with actions that demonstrate what you've learned. Identify "low hanging fruit", or items that can be addressed easily in the short-term, and tackle those first. Add longer-term items to the school level plan or district level strategic plan, and communicate on the progress of those when the time is right.
Share your achievements and challenges
Knowing that he welcomes positive and negative feedback increases my respect for Mr McVicker. He is quite a good administrator and very knowledgeable in all aspects of running a school district. He even has thick skin. Who could ask for more.

– Actual Participant Feedback, Central Kitsap School District (WA)
Sharing challenges as well as achievements, is not only truthful, but makes dialogue more genuine and believable. Talking openly about challenges may be difficult for some, but admitting that a problem is particularly challenging, or that you don't have all the answers, has been proven to help strengthen relationships by leading to empathy and compassion. The flipside of these powerful emotions is a community that wants to stand by and support you.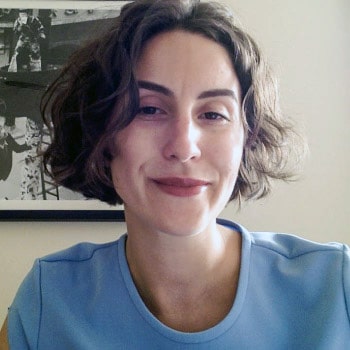 Senka Kovacevic
Senka is a Writer. She has interviewed superintendents, communications professionals, business and thought leaders across North America and is passionate about bringing their experiences to wider audiences that can benefit from their learnings.