Expectations are high when a new leader joins a company. Employees, shareholders, and board members are excited to see where the new leader will take the organization, and the leader is excited to start making an impact.
This hinges on their ability to be effective as soon as possible, but it takes time to understand how an organization functions and the best way to execute against a brief. Onboarding leaders remotely is a particular challenge, with many tasks and processes optimized for the co-located office, rather than the home office.
By rushing the onboarding process, the new leader may falter and make poor decisions—bad news for them and the company.
Let's take a look at ways to streamline the process, make it remote-specific, and get the new leader up to speed as quickly (and effectively) as possible.
Common Barriers to Remote Leader Onboarding
Even before the widespread remote work spurred by the pandemic, many would have argued that onboarding processes were broken. In a study of almost 200,000 American employees in 2017, Gallup found that only 12% strongly agreed that their organization did a great job onboarding new employees.
Gallup highlighted the detrimental effects of this failure, saying that it "gets in the way of the formation of an emotional bond between the new hire and the company — a connection that can make or break retention."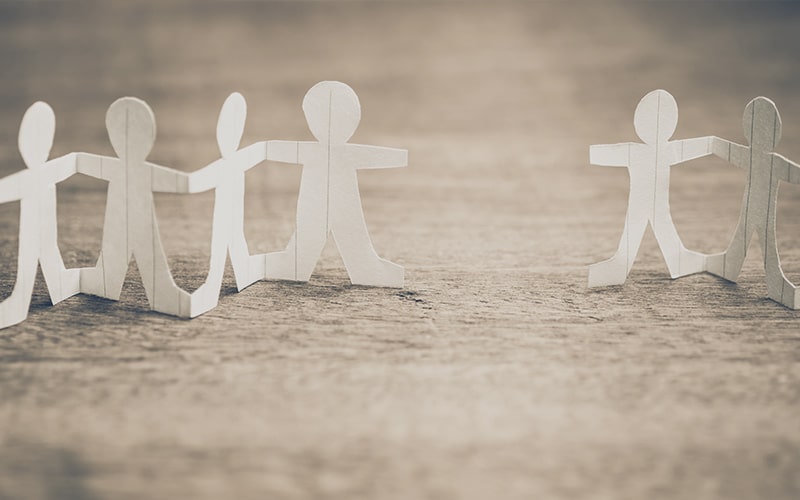 If you want new leaders to stick around, the onboarding process is critical—but evidence shows that it's worsening because companies are not changing how they do things to allow for the new remote reality. Research conducted by the Harvard Business Review revealed only 17% of organizations have systems for remote-work onboarding.
As Forbes put it, "It's impossible to onboard a new hire virtually using an in-person methodology."
Why is this? Successful onboarding in the traditional sense relies on osmosis that happens effortlessly in the office space. You bump into new colleagues, strike up a conversation at the coffee machine, and start building cross-functional relationships without much thought. This is harder online, even with every collaboration and productivity tool in the world.
BCG's research into the future of work, identified the widespread nature of this struggle. They identified onboarding as the biggest challenge that companies face—highlighted by 51% of respondents.
Elaborating on the findings, the researchers explained:
The spontaneous social interactions and casual coaching opportunities that are key to successful onboarding are far more difficult and can potentially weaken the company's culture over time. And without co-location, opportunities for in-person ideation sessions, brainstorming, and whiteboarding decline, making innovation a real challenge, especially if employees don't have the right tools and training.
With new tools and training as the way to go, we're going to explore how to overcome the most common barriers to remote leader onboarding.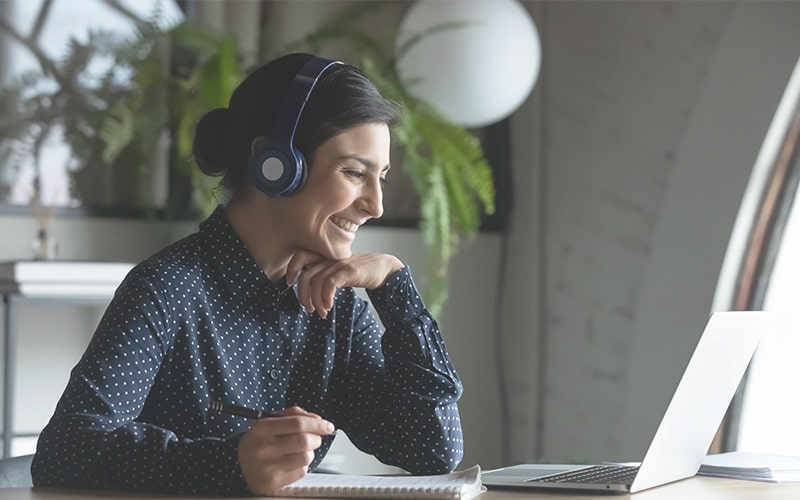 How to Onboard Leaders Remotely
The findings from the past year (plus) of remote work, along with insights from companies well-versed in remote leader onboarding like ThoughtExchange, point to one thing: You need a new process.
The Harvard Business School provided this helpful (if daunting) piece of advice: "The only way to fast track onboarding and enable those workers to reach peak performance as soon as possible is to be very deliberate in developing a remote onboarding strategy and to dedicate twice as much effort and time to executing that strategy as compared to an in-person process."
These five best practices should help:
Infuse company culture into every part of the process
Engage early and often
Steer an understanding of the organization and key stakeholders
Create opportunities for informal bonding moments
Provide access to insights at scale
Use these tips to create a remote-specific process, implement it with care, and take the time to reflect and improve on tactics to maximize its effectiveness in your organization's context. Remember, thoughtfulness is key because what may have evolved organically in the office space now needs to be consciously considered and planned for.
It takes a bit of a mindset shift, but with this approach, your organization will be well on its way to onboarding remote leaders successfully.
5 Tips to Get Leaders up to Speed
These five tips to get leaders up to speed are based on tried and tested tactics from leading organizations like ThoughtExchange, along with an analysis of what 2020 taught us about remote onboarding and working at scale.
Infuse company culture into every part of the process
Let's return to BCG's research into the future of work for a moment. One warning should strike fear into any organization sticking with remote-first policies for the long term: "The spontaneous social interactions and casual coaching opportunities that are key to successful onboarding are far more difficult and can potentially weaken the company's culture over time."
Company culture is at risk of eroding without intentional intervention, and that's why it should be front and center in your onboarding process. For a new leader to succeed, they need to understand and embody the organization's culture. It's critical to gain employees' respect, get decisions passed, and understand where limits need to be pushed to effect necessary change.
Takiyah Gross-Foote, a Talent Strategist and Global Leadership Development Executive, described this as cultural immersion. She said, "Similarly to visiting a new country, employees need to experience the company culture in a variety of ways. This includes virtual lunches, video meet-and-greets, invites to key meetings with a debrief immediately after, virtual office tours, and more."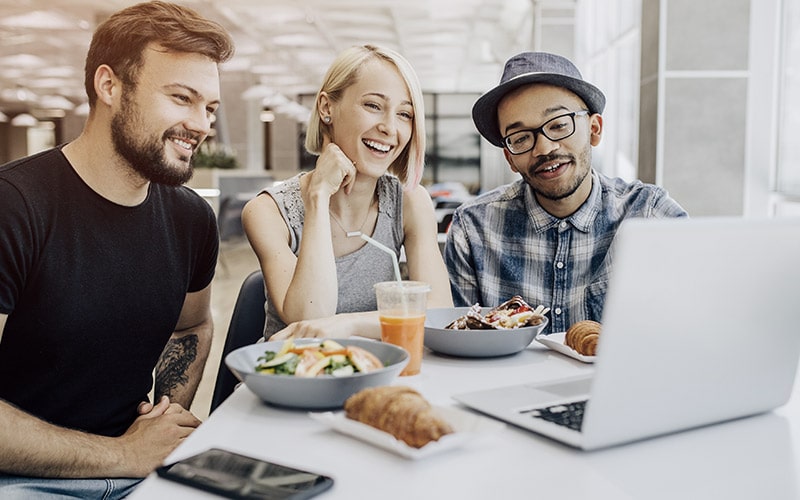 Assigning a mentor or buddy to the new leader is another way to fast-track cultural immersion. This is someone assigned to be a "culture carrier," able to help the new leader navigate the organization successfully and adopt its cultural norms.
Engage early and often
Company culture is a tip to influence your entire remote leader onboarding strategy. It's the "how" to do something, and engaging early and often is the "what."
The time between offer acceptance and start date is crucial. Don't let communication lapse, but keep the momentum going by providing insights that will enable new leaders to hit the ground running.
Preparing new leaders before they arrive remotely doesn't mean sending over an even bigger document dump than usual. While a recent Savannah Group study of 200 senior interim executives found that 95% said access to information like organizational charts and financial reports made them more effective early on, many stressed that this increased if the organization asked them what would be most relevant.
Context is critical, and you don't want to overload new leaders with information that isn't immediately helpful. Instead, use an Enterprise Discussion Management (EDM) platform to facilitate discussions across the organization on the topics that will be most pertinent to the new leader. These might include varying perspectives on their goals, objectives that may be missing from their brief, and challenges currently being faced by their team.
By sharing valuable insights with a new leader ahead of time, you'll enable them to walk through the (virtual) door on the first day already understanding the challenges and opportunities.
The final tip on engaging early and often: Remember the admin side of things. It may not be glossy, but the last thing you want is a new leader distracted by how to configure their inbox. Be clear about how and when all equipment is being delivered, then give the new leader a named IT person for any issues. This will also give them an opportunity to start building rapport around the organization.

Steer an understanding of the organization and key stakeholders
It's tough enough trying to wrap your head around how different parts of an organization work together when you start a new job in an office. Take the office out of the equation and new leaders need even more support in this area.
The Harvard Business Review advised hiring managers to build internal consensus about a new leader's key stakeholders and give them specific guidance on the order in which they should be met. In particular, the latter is not going to be apparent to the new hire and taking this action will help to ensure they focus on building relationships in the right order of priority.

Create opportunities for informal team bonding
There's no way around it; water-cooler moments are severely lacking from the remote work experience. The good news is that their impact can be replicated—it just takes a bit of planning and imagination.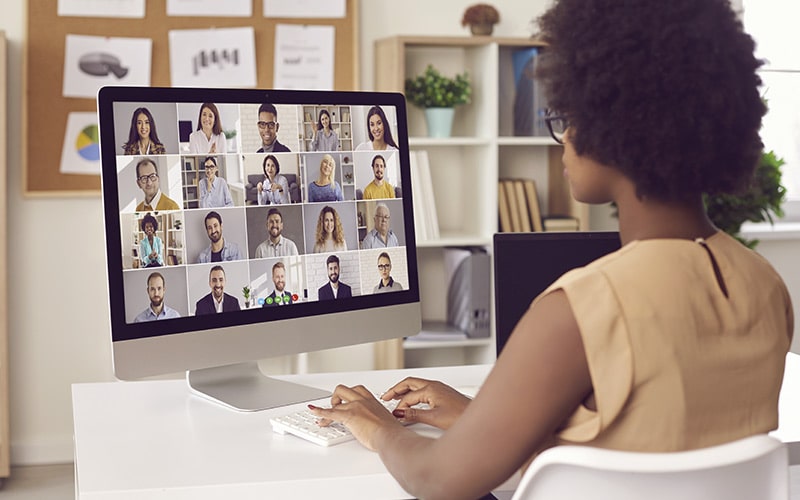 In its guidance for remote leader onboarding, the Harvard Business Review outlined a structured process that can help to build a connection between a leader and their teams. The virtual session is run by a facilitator, who asks everyone questions to find out what they would like to share and learn about each other. The facilitator summarizes the findings and uses them to guide the conversation in a way that everyone can feel invested in.
Another way to alleviate the pressure of the formal meeting invite is by adding a recurring "coffee break" session to the calendar. These check-ins should be frequent with key stakeholders—weekly to begin with, going down to bi-weekly and then monthly when the new leader has had time to acclimatize—and should be a time to talk about how the onboarding process is going freely.
To further play up the coffee break aspect, each participant can be sent a coffee shop voucher to redeem before the meeting. That way, everyone can take part in a shared moment, even if it is from afar.
Provide access to insights at scale
Conventional wisdom says that a new leader has to spend time immersing themselves with stakeholder groups to onboard successfully. But in reality, back-to-back meetings are exhausting, time-consuming, and there is a limit to how much any individual can absorb.
There is another way to provide leaders with access to the insights they need to start making an impact quickly.
ThoughtExchange gives new leaders a way to distill the outcomes of hundreds of sequential meetings, but in minutes rather than months. By running Exchanges, leaders can tap into the collective priorities of their teams, using an anti-bias platform where ideas are rated on their true value and not on who shared them. The result is that new leaders quickly know which actions to take and when, so they can start winning early and often.
A New Approach to Onboarding Leaders Remotely
Onboarding has been broken for a while. The shift to remote working exposed many existing flaws, and organizations are realizing they need to go back to the drawing board if they're going to escape the scary statistic of 40% of new leaders failing within the first 18 months.
Onboarding for remote leaders has to be distinct from what has come before. Build your strategy to maximize cultural immersion, streamline relationship-building processes, and give new leaders access to transformative technologies like ThoughtExchange that help them get up to speed and ready to make an impact fast.
Start your new leading onboarding process with ThoughtExchange.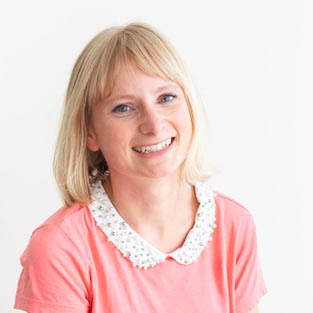 Clare Morrison-Porter
Born in London (UK), Clare now calls BC her home. After a stint spent marketing folding bikes, she took on new biz for an agency before landing in the heart of Canada's tech scene. Today, she writes for companies including Google Cloud, Hootsuite, and ThoughtExchange.