Patrick Lencioni's The Five Dysfunctions of a Team is an organizational fable that outlines the value of trust, vulnerability, and integrity in building communal commitment.

– Top rated thought valued by 15 district administrators at ThoughtExchange's Building Trust Online Leadership Event (Read full results)
Identified as a top leadership resource by over 80 superintendents and other district leaders recently, Patrick Lencioni's book, The Five Dysfunctions of a Team, has been on best-seller lists consistently since it was published in 2002.
Written as a leadership fable, the book illustrates how a group of high powered and talented executives cannot live up to expectations because of their inability to work as team.
Not finance. Not strategy. Not technology. It is teamwork that remains the ultimate competitive advantage, both because it is so powerful and so rare.
The book's message can be distilled down to the importance of establishing trust.
Like many seemingly simple things, Leoncioni describes effective team building as a technique that requires ongoing commitment and practice to get right. This is where the crux of the book lies: coaching on what it takes to fix the problems and overcome the challenges presented in team building.
If you could get all the people in the organization rowing in the same direction, you could dominate any industry, in any market, against any competition, at any time.

-Patrick Lencioni, The Five Dysfunctions of a Team: A Leadership Fable
Here's what respected reviewers have to say about The Five Dysfunctions of a Team and Patrick Lencioni:
" One of the most sought after business speakers in America."

– The Wall Street Journal


"The best book I've ever read is The Five Dysfunctions of a Team. It helped me understand the dynamics of performance teams and how to remove the blockers preventing us from getting there. My senior management team is now an extremely cohesive unit that's rowing in the same direction."

– Dan Berger, CEO of Social Tables, Elevation DC Interview
Patrick Lencioni is founder and CEO of The Table Group, a management consulting firm specializing in executive team development and organizational health. As a consultant and keynote speaker, he has worked with thousands of senior executives in organizations ranging from Fortune 500s and high-tech start-ups to universities and non-profits.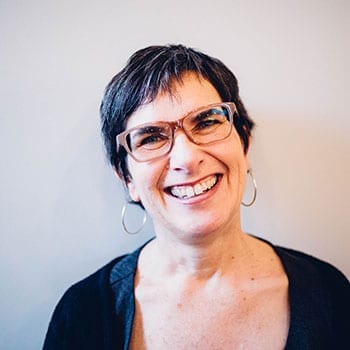 Michele Skuce
Michele has strong community ties to Rossland after managing the local bookstore for several years and working for The Rossland Museum and Black Jack Cross Country Ski Club. Prior to arriving in Rossland with her husband and two daughters, she worked for a number of years as an Administrative Assistant in Emergency Management. She is an active volunteer, currently involved with the re-launch of the Kootenay Festival of the Arts as well as serving as the PR person for Kootenay Danceworks. In her spare time, Michele enjoys gardening, reading, (she's in two book clubs) and early morning mountain bike rides or hikes with her friends.