Build a Better Strategy with Better Data
You already know you should be engaging your team on strategy—but what is the best way to get everyone's insights? ThoughtExchange combines the scale of surveys, the interaction of small discussion groups, and the benefits of technology to create strategies the entire team can get behind.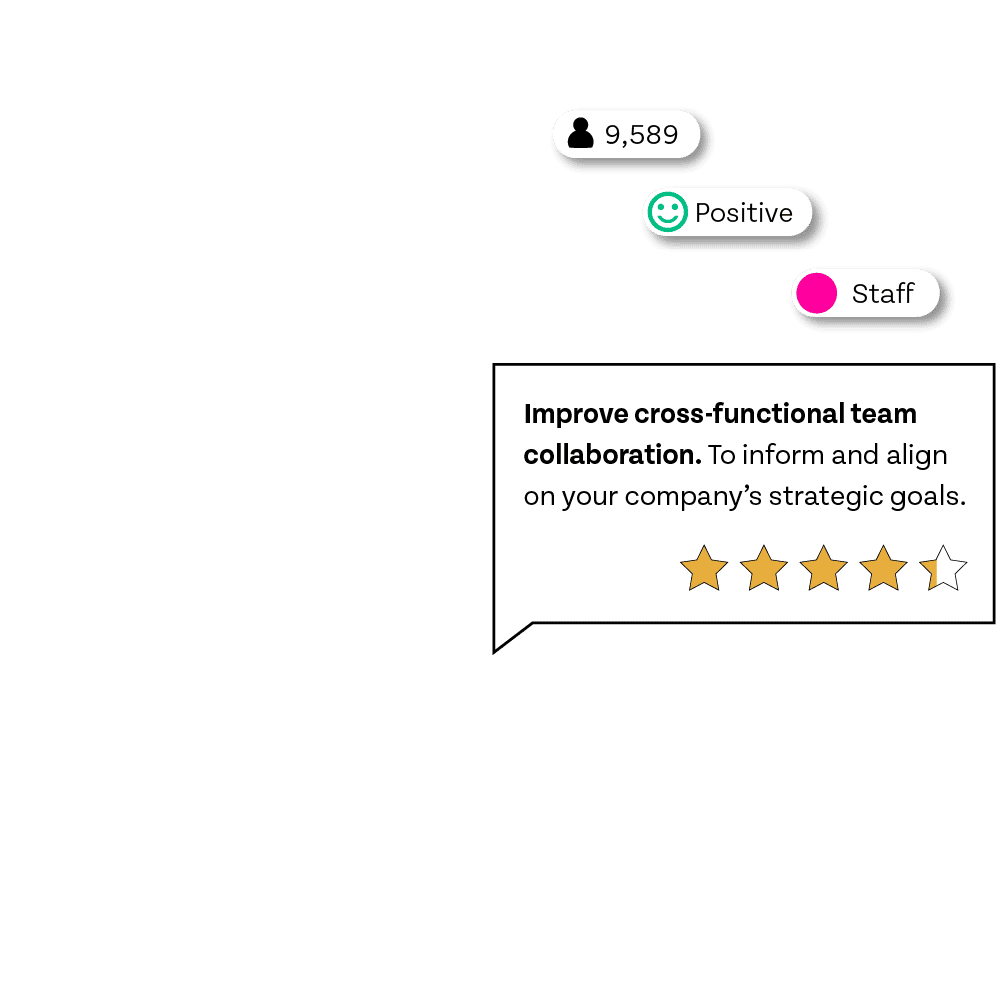 Explore all the features and benefits of ThoughtExchange, in depth, at your own convenience.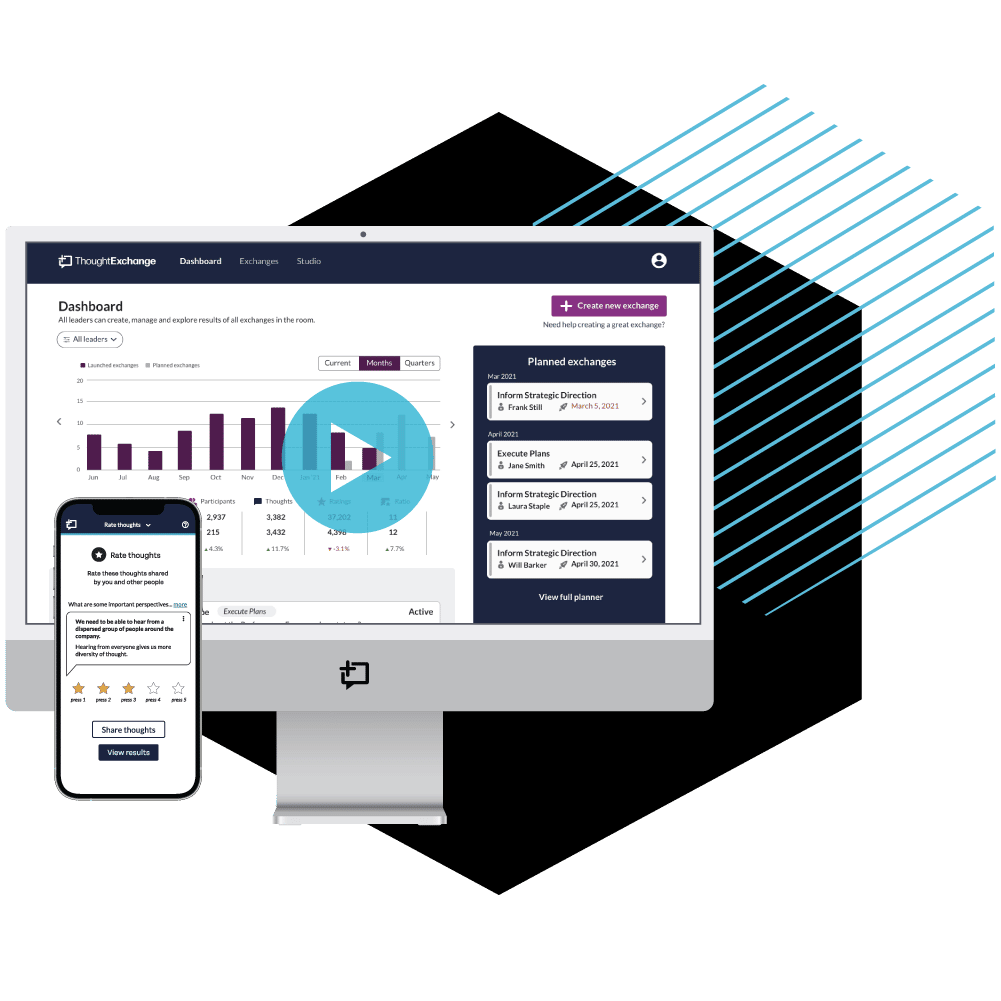 How would you ask your entire team about strategy today?
Strategic alignment is often the missing ingredient in executing a successful strategy. ThoughtExchange helps ensure your team is aligned around your strategic goals, KPIs, and tactics, and helps keep your people engaged and committed to achieving them.
Gather stakeholder input for the strategic plan. Access diverse voices and innovative ideas while creating buy-in and credibility for the strategic direction.
Present the plan to the stakeholders so everyone's on the same page. Leaders may choose to ask for additional insight into the plan, and refine as needed.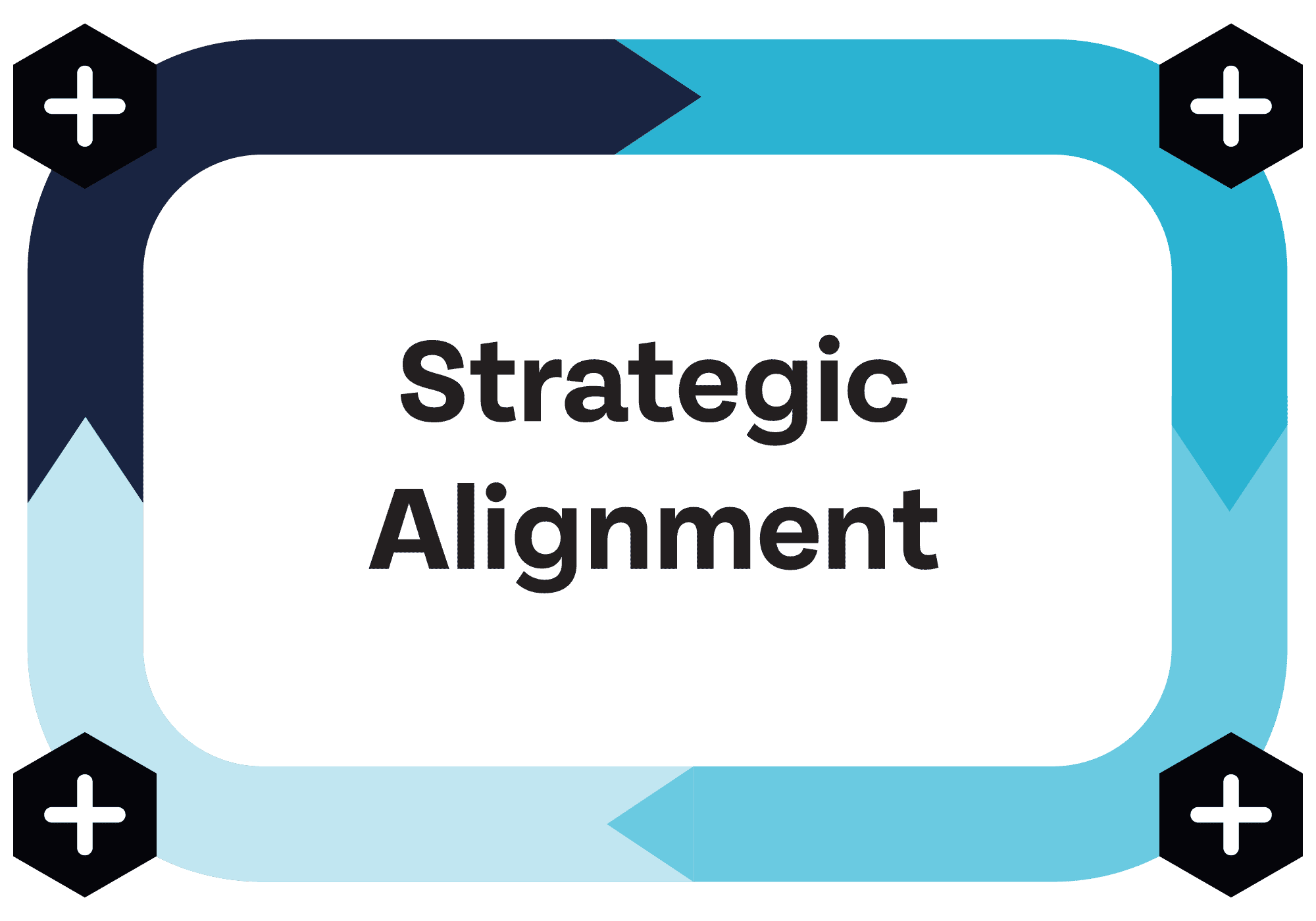 Collect feedback from stakeholders on the strategy as you progress toward the KPIs, and adjust or pivot accordingly.
Implement the strategy. Leaders may choose to do deep dives with specific teams or departments to identify barriers or innovate tactics.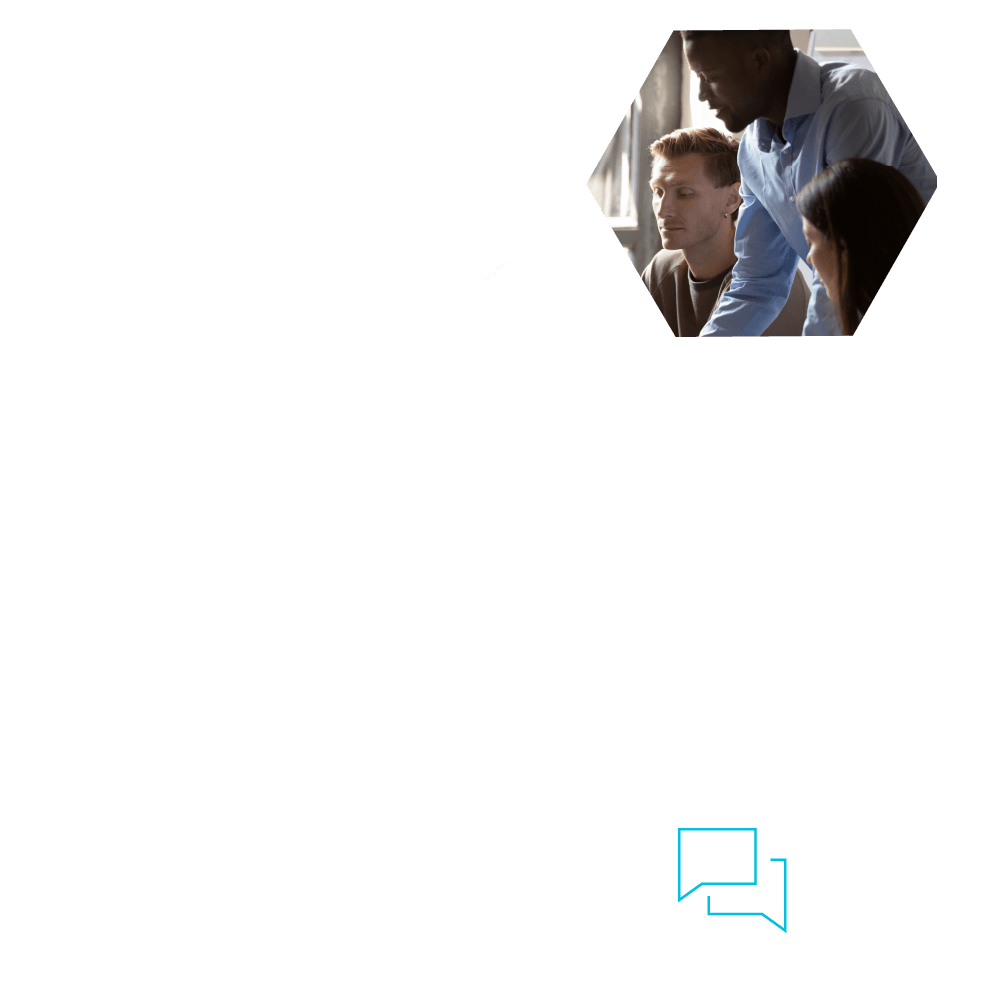 Collaborative strategy yields more effective results
By involving employees from day one, you can build a strategy that leverages their expertise and resonates with their experience. Use ThoughtExchange to determine your strategic goals and the tactics to achieve them, and you'll see how effective your team can be.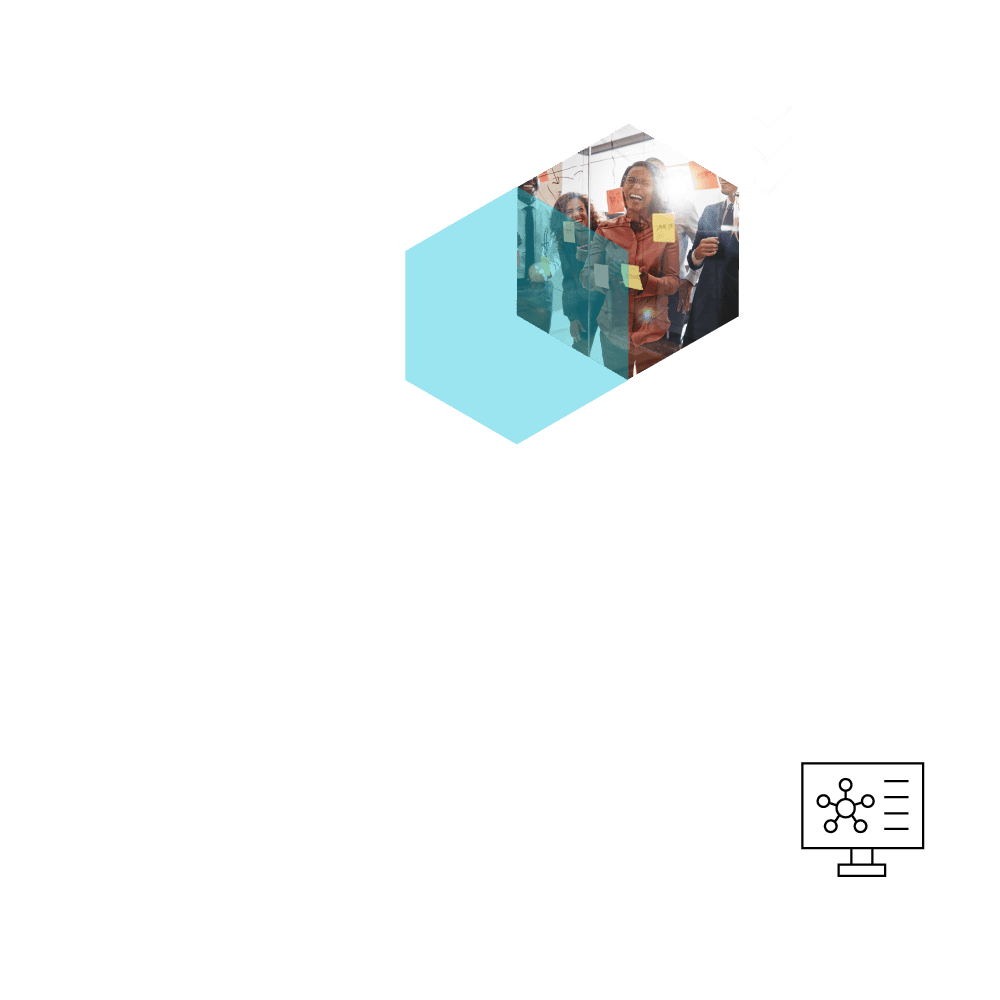 Surface real-time employee insights efficiently
It may seem counterintuitive, but the best way to accelerate strategy is by talking to more people about it. ThoughtExchange helps you understand your organization's priorities with data available in minutes, not months, so you can build a better strategy, faster.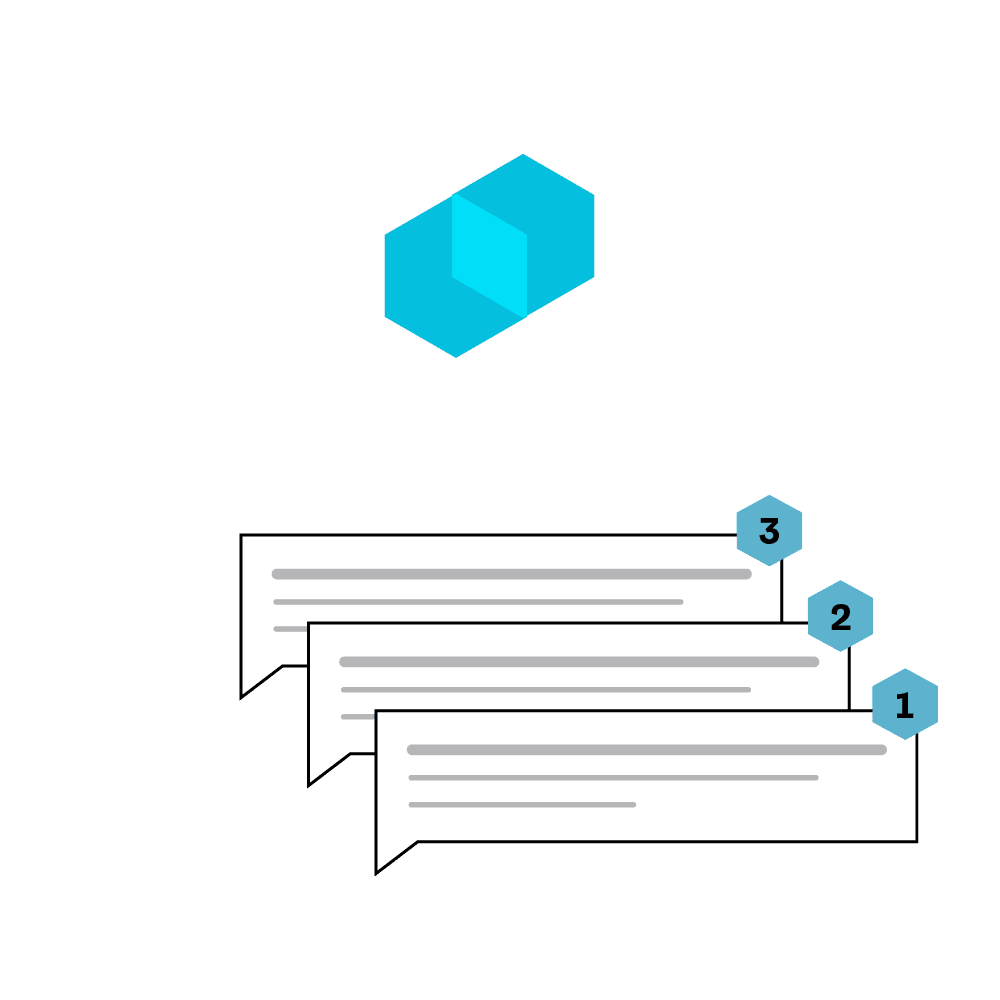 Access diverse insights in an equitable way
The best ideas float to the top, no matter who said them. ThoughtExchange's patented anti-bias technology, combined with the ability to scale conversations to groups of any size, ensure you're accessing the diverse and innovative ideas of your entire organization.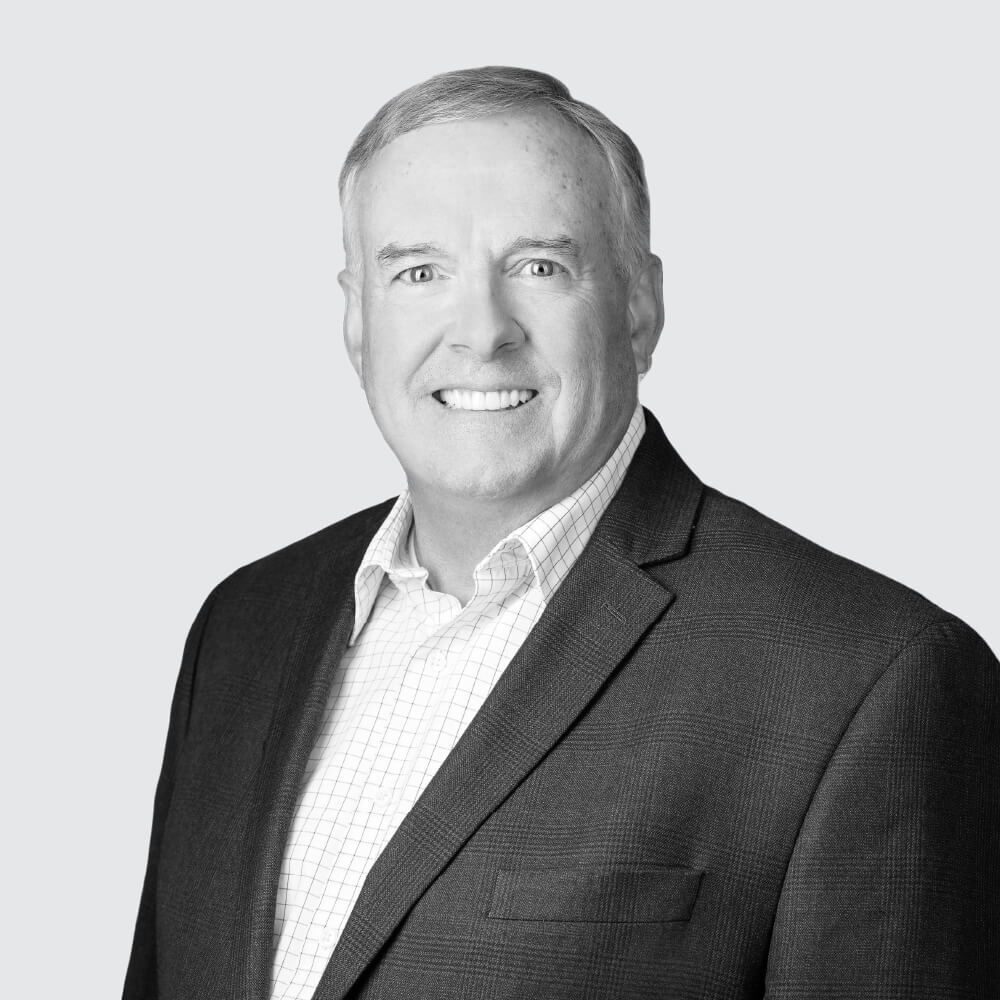 "The Exchange platform allows us to just gather so much information so quickly, so efficiently, and so effectively. I'm not aware of another tool available that does that!"
Mark Jenkins
Vice President of Human Resources, Logicalis

The Latest from ThoughtExchange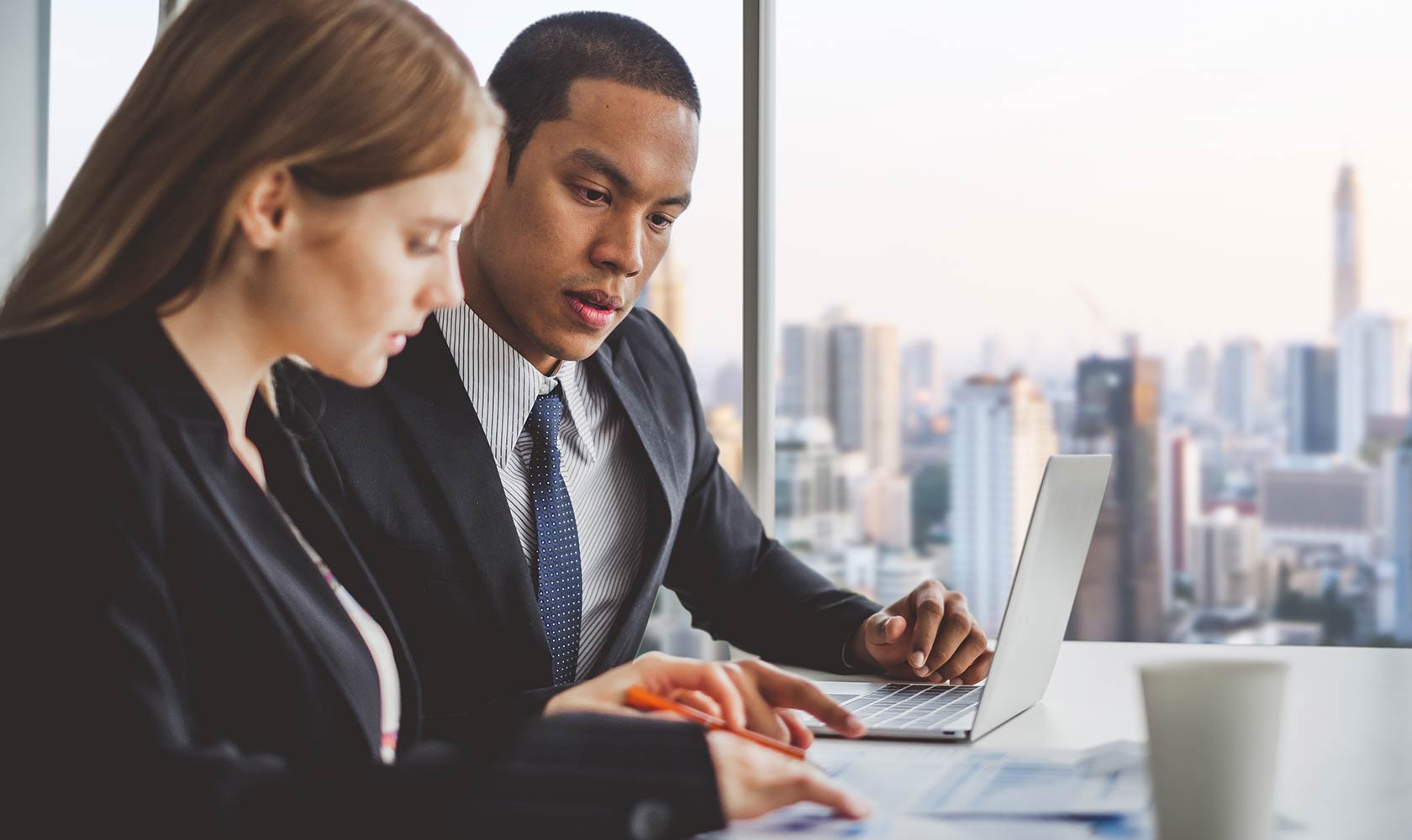 Strategic Alignment: What It Is and How to Achieve It.
Strategic alignment is a business investment that can positively influence organizational alignment; improving efficiency, effectiveness, and profitability.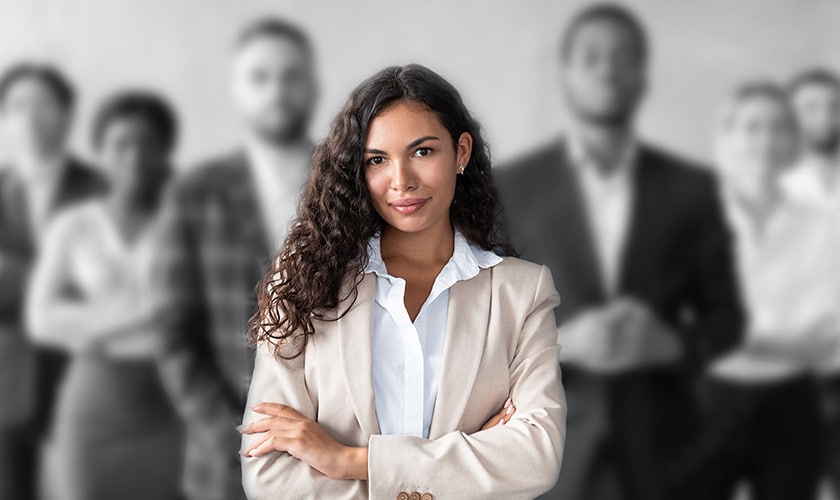 Accelerate Decision-Making by Involving Employees
From improved morale to business growth, here are a few reasons why employee involvement is so important to any organization.