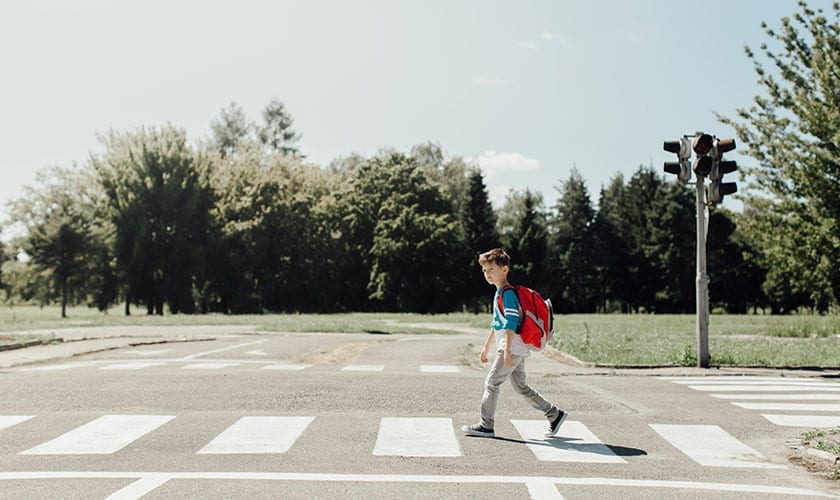 Making progress on the critical issue of child abuse
---
Earlier this year Calgary Catholic School District (CCSD) partnered with the Sheldon Kennedy Child Advocacy Centre (SKCAC) to share information and collaborate on innovative ways for schools to help children who have been abused.
"In the majority of cases we see, children are being hurt by their parents or caregivers, so the safest place for them, a lot of times, is in schools," said SKCAC founder and former NHL star Sheldon Kennedy.
Kennedy and CCSD are now working together on a groundbreaking guide designed to give education leaders across the country the tools they need to better integrate youth who have suffered abuse back into schools.
CCSD Chief Superintendent Gary Strother, who sits on the SKCAC board, wanted to make sure all the administrators in the district's 112 schools had a chance to engage with such a critical issue and play an active role in establishing best practices. So they held a kickoff event in Calgary that brought together 140 district leaders to review, discuss and provide feedback on the draft guide.
"It was a really fast turnaround on everything that we needed. It was brilliant in terms of how simple it was, how clear it was and it was easy to read."Gary Strother, Chief Superintendent
Instant results and rich feedback
In need of rich feedback on a tight timeline, Strother and his Superintendent of Information and Technology, John Deausy realized that ThoughtExchange's app for small groups would be an ideal way to engage more people and hear more thoughts on how they could improve such an important resource.
After reviewing the video and the new guide, it took just minutes for 119 people to exchange 150 thoughts and prioritize what they thought was most important for the guide.
Deausy used ThoughtExchange to instantly create a report of the top 20 thoughts, which he could easily send to Strother and Sheldon Kennedy for review.
"It probably took me about a minute to create the report," Deausy says. "After everyone shared their thoughts and did the prioritizing themselves, It was pretty easy to get excellent results."
Along with being quick and meaningful, Strother adds that they got the engagement and critical feedback they needed to ensure the guide was accurate and comprehensive.
"It was a really fast turnaround on everything that we needed. It was brilliant in terms of how simple it was, how clear it was and it was easy to read."
After successfully using ThoughtExchange's software at their event, CCSD will be exploring other ways to use it quickly and meaningfully engage more people at meetings and other district events.
---
ThoughtExchange provides software solutions that bring people together, build trust and make progress on important topics. Whether it's employees, customers or whole communities, our solutions effortlessly connect you to your stakeholders. People can confidentially and independently share their thoughts, appreciate other points of view and understand how their perspectives are connected to decisions. Our patent-pending data analysis gives you the insights to make informed decisions and take action.
CHALLENGE
Collect and prioritize feedback on an important resource from a group of 140 leaders attending a meeting
SOLUTION
ThoughtExchange's leader app let them easily exchange thoughts and produce a prioritized, actionable report in minutes
RESULTS
Fast and meaningful feedback saved time and helped create a comprehensive, accurate resource on a critical issue

Industry:
K12 Public Education
Location:
New York
Size:
5,200 Students
Use Case:
District Planning Communications