LCAP Reimagined:
The Ultimate Handbook for California Education Leaders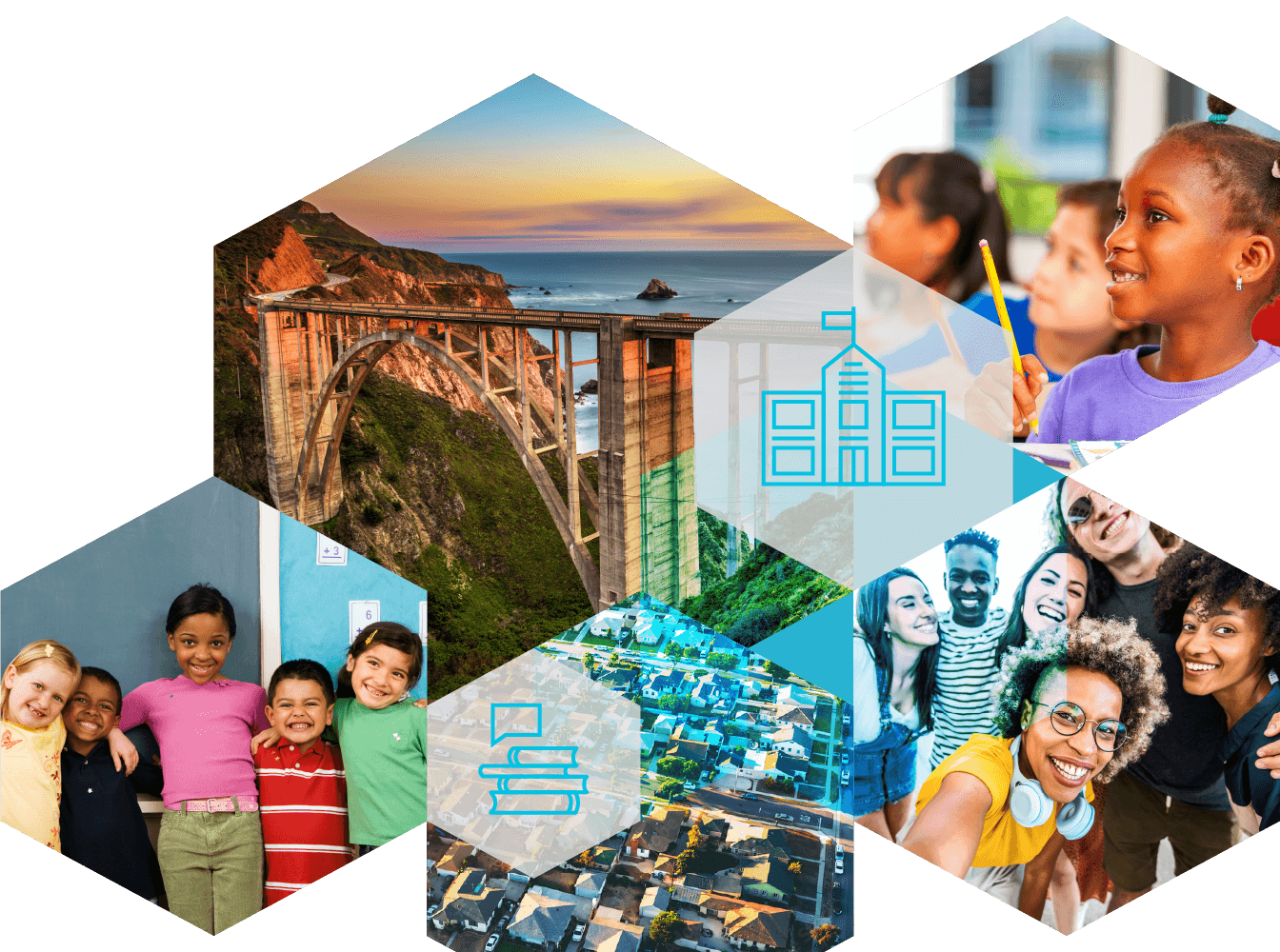 Nationwide, every superintendent is driven by student success in their district—but California has a unique approach to ensuring successful student outcomes: the Local Control and Accountability Plan (LCAP).
Community input and support are the cornerstones of the LCAP process—but the way districts have traditionally gathered input doesn't resonate like it used to. California education leaders are realizing that their usual engagement methods aren't meeting their people's needs or capturing their communities' diverse perspectives.
Polarization impedes inclusive decision-making. Social media silos people, and misinformation spreads at lightning speed. Millennial parents are spread thin and gravitating to faster digital engagement rather than in-person sessions. Involving community in large-scale, respectful, inclusive conversations is a huge challenge.
If you choose to accept the challenge, this handbook will be your ultimate guide to future-proof LCAP engagement. We draw on over a decade of experience working closely with thousands of educational leaders to provide insights into building and keeping your community's trust by engaging people in an equitable, efficient, and effective way.
What is the LCAP, and why is it important?
To satisfy state funding requirements, each California district submits an LCAP to its local educational agency (LEA). The LCAP is a three-year plan that requires an annual update and is based on feedback from its staff, students, and community.
The LCAP aims to ensure that the district addresses all of its students' needs and that the district is meeting the state's eight priority areas: basic services, implementation of state standards, course access, student achievement, other student outcomes, student engagement, parent involvement, and school climate.
Districts may also include their own priorities that align with their student population's needs. The district's goals often ensure that its LCAP aligns with its overarching strategic plan.
It's all about the engagement
"Educational partner Engagement" is one of the most critical aspects of the process. California schools may spend months every school year engaging and aligning parents, educators, employees, and the community on their district's goals and strategies for their LCAP.
How districts have traditionally engaged their educational partners has changed drastically over the past few years. Younger generations of parents are leaning toward digital engagement methods, and education leaders are emphasizing inclusion and diverse perspectives.
Understanding who your educational partners are and how they want to be engaged is vital for a successful LCAP.
Your educational partners and what they really want
Throughout the LCAP process, there are at least four public engagement sessions where the district gathers input from several key groups. These groups are asked to submit written comments on the district's progress towards its goals, the LCAP draft, and to approve the LCAP before its final submission.
We mentioned the state's priorities in the section above. But what do these key groups really want from your district's LCAP? Understanding what your community wants to know will help you understand what to ask them when approaching your LCAP engagement initiatives.
Based on over a decade of experience working with California districts and their communities, here are some of the top priorities you can expect from each of these groups:
Staff
Compensation and retention
Professional development
Resources and funding
Students
Facilities and technology
Inclusive school culture
Supportive learning environment
Parents
Academic excellence and support
Safety and security
Class sizes
Parent Advisory Committee (PAC)
Student achievement and academic programs
Parental engagement and communication
Budget and resource allocation
District English Learner Advisory Committee (DELAC)
Programs and support services for English learners
Culturally and linguistically responsive instruction
Assessment and monitoring
Community Groups
Equity and access
Community-based programs
Sustainable resource allocation
Administration and Board of Trustees
Alignment with district vision and policies
Student achievement and success
Community engagement and input
Future-proofing your engagement
To create a successful, future-proof LCAP, you'll need to use an approach that broadens your scope and listens to your community. Effective community engagement is essential to your district's LCAP. And in these polarizing times, aligning your community on district goals can be harder than ever.
Why community engagement is so challenging
The first step of gaining alignment is gathering as many perspectives as possible. But often, the folks a district needs to hear from most are excluded from the feedback process when districts use traditional engagement methods like climate surveys, town halls and meetings, and focus groups.
Climate surveys limit participants to specific issues, don't allow idea-sharing between participants, and require translation services.
Town halls and meetings require free time, public speaking, and English fluency or translation services. Can be dominated by special interests.
Focus groups require free time, public speaking, and English fluency or translation services. Can be subject to bias in group selection.
Many factors can negatively impact or complicate your community's ability to participate in your LCAP engagement. These include:
Ability to take time off work
Lack of childcare
Cost of transportation
English fluency or lack of translators
Reluctance to engage publicly
Assuming the majority does not support their priorities
And more
If your community engagement methods don't prioritize inclusivity and diverse perspectives and experiences, the resulting decisions will only increase polarization in your district.
3 ways to level up your community engagement
To develop an LCAP that meets the whole community's needs and mitigates potential issues, districts need to source methods and solutions that are inclusive, anonymous, and easily accessible.
For optimal success over both the short and long term, your LCAP engagement strategy should aim for three goals:
1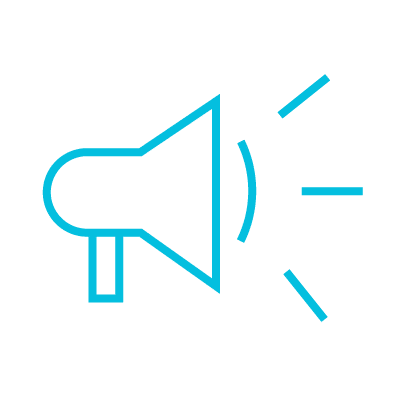 To enhance and broaden access to community feedback
2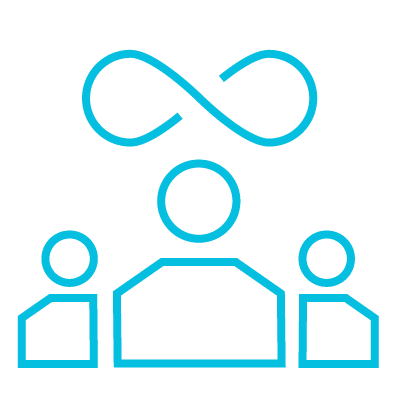 To be equitable and easily accessible for all groups
3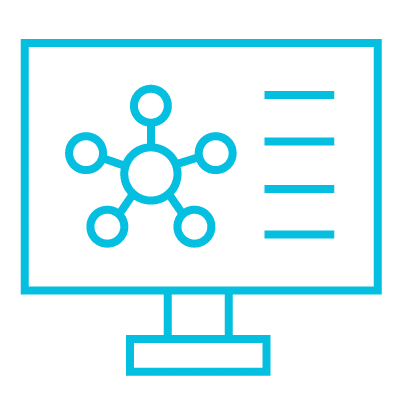 To be efficient and effective in data collection and analysis
Let's break each of these goals down and identify how your engagement initiatives can achieve them.
1. Enhance and broaden access to community feedback
With the state requiring your district to collect written feedback from educational partners, it's essential to broaden participation while making qualitative data collection easier.
Use an engagement method that enables:
Open-ended questions and answers to understand the community's real needs and avoid leading answers.
Interaction between participants for transparency into each other's needs and priorities and to encourage understanding and empathy.
Finding common ground on polarized topics so you can identify and base decisions on priorities and ideas your group agrees on.
2. Be equitable and easily accessible for all groups
Before choosing an engagement method, identify the different needs across your community groups and ensure that you can accommodate them.
Use an engagement method that enables:
Participation at any time on any device to gather feedback from community members with scheduling issues, lack of childcare, or mobility challenges.
Anonymous participation to provide a safe space for honest dialogue and avoid bias in assessing others' ideas.
Multilingual capabilities and simultaneous translation so community members can comfortably share and participate in their preferred language and to break down barriers between different language groups.
3. Be efficient and effective in data collection and analysis
Collecting, collating, and analyzing written comments for your LCAP reporting can take months and require dedicated staff members to complete. It's critical to use an engagement method that captures quality insights while streamlining analysis and identifying actions.
Use an engagement method that provides:
A centralized platform for data collection so you can easily collect your community's comments in one place using multiple engagement methods.
Randomized rating of participant answers so your community can prioritize the data as it comes in, making the final analysis and identifying actions faster and easier.
Advanced tools for analyzing qualitative data so you spend less time creating and combing through spreadsheets for actionable insights.
By keeping these engagement goals in mind when developing your LCAP strategy, you can ensure that you hear from all your educational partners and that your goals are widely supported and successfully implemented.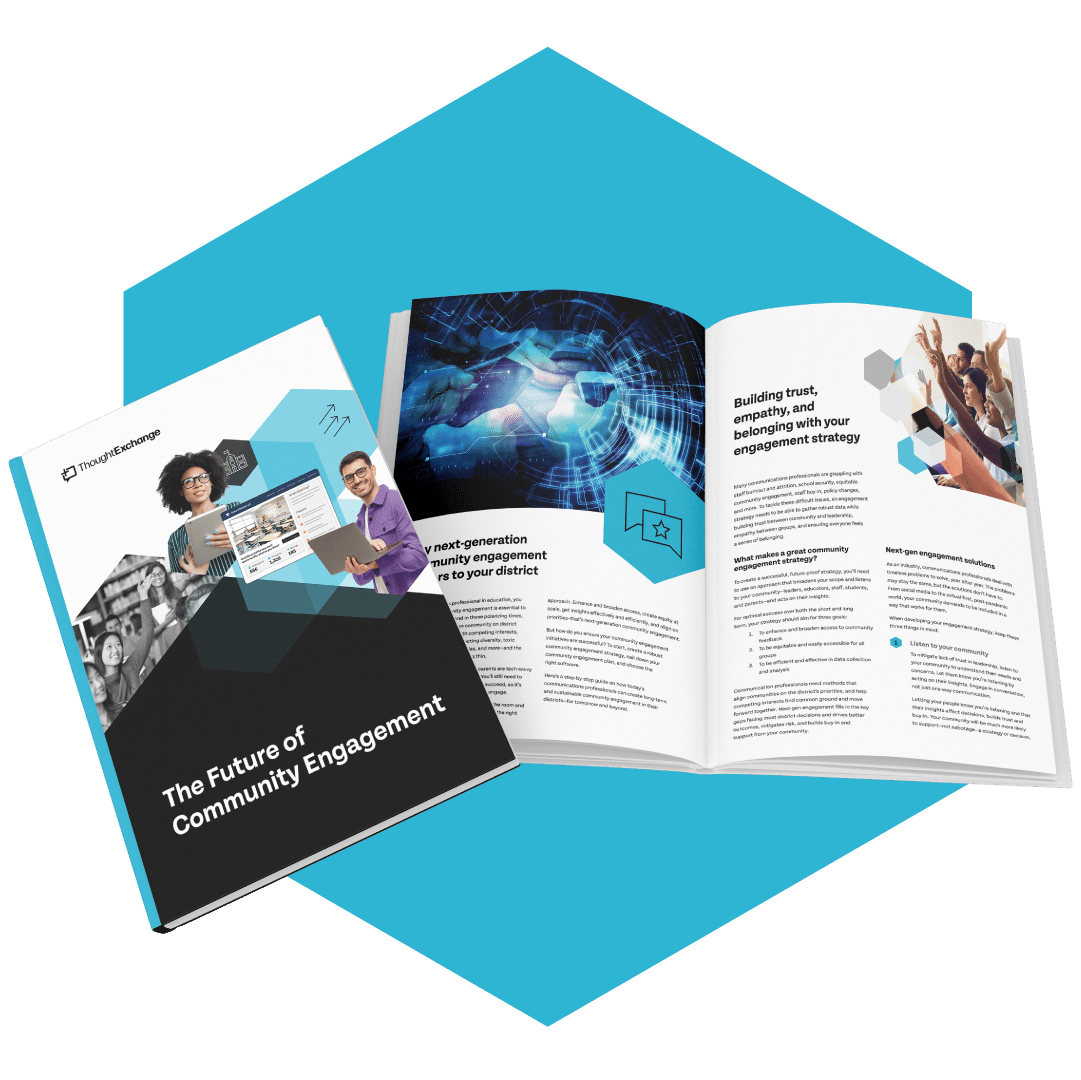 Get your team prepared for your LCAP. Download our guide to the future of community engagement for communications professionals in education.
How technology transforms the LCAP
By DR. ANN SKELCHER, CONSULTANT
As a principal, I recognized the importance of community involvement. But hearing from a variety of voices has always been a challenge for school districts and a goal that has been largely impossible—until recently.
Today's technology gives California educators and their communities new ways to approach LCAP engagement. School districts are overcoming communication challenges by finding new ways to connect with people and build their LCAP on a foundation of empathy. Here's how.
1. Building participation
Getting people to show up at public meetings has always been difficult, but now, in many districts, it's not an attractive option. Using mobile and online engagement platforms to let people participate in a safe way that fits their lives demonstrates respect and empathy.
What's more, by providing meaningful opportunities for participation, you show people you value their input. Because of that, they are more likely to respond to the next invitation to engage.
One of the biggest reasons people fail to speak out at public events, whether digital or in person, is fear of creating conflict or difficulty speaking in public. Participating in a moderated, confidential online discussion lets everyone share what's on their minds and in their hearts. It minimizes peer bias and virtually eliminates fear, creating the potential for civil, productive online conversations.
3. Hearing from each other
Having people genuinely hear and consider each other's perspectives can be challenging. A confidential, moderated online discussion allows educators to reach beyond a small and often narrowly focused group to the broader community. Understanding why others believe what they do can result in people coming together around issues in new and unexpected ways.
When leaders show they're listening and are genuinely concerned about constituent perspectives, communities respond with increased confidence and trust in leadership. Data from online discussions are easy to collect and share. And today's data analysis and visualization technologies allow you to analyze the results quickly, pull out the top insights shared, and use them to inform actions.
The key to bringing polarized people together is discovering the interests and values behind positional statements, and where common interests intersect. Gathering more qualitative data through an online conversation and leveraging today's best data analysis technology can help you identify common interests that can be agreed upon even by people who have vastly different priorities.
The right
engagement and survey platform
can ensure your LCAP engagement is straightforward, easy to achieve, and easy to understand. In the following section, we'll look at how to identify the best engagement methods for a more efficient, equitable, and effective LCAP process.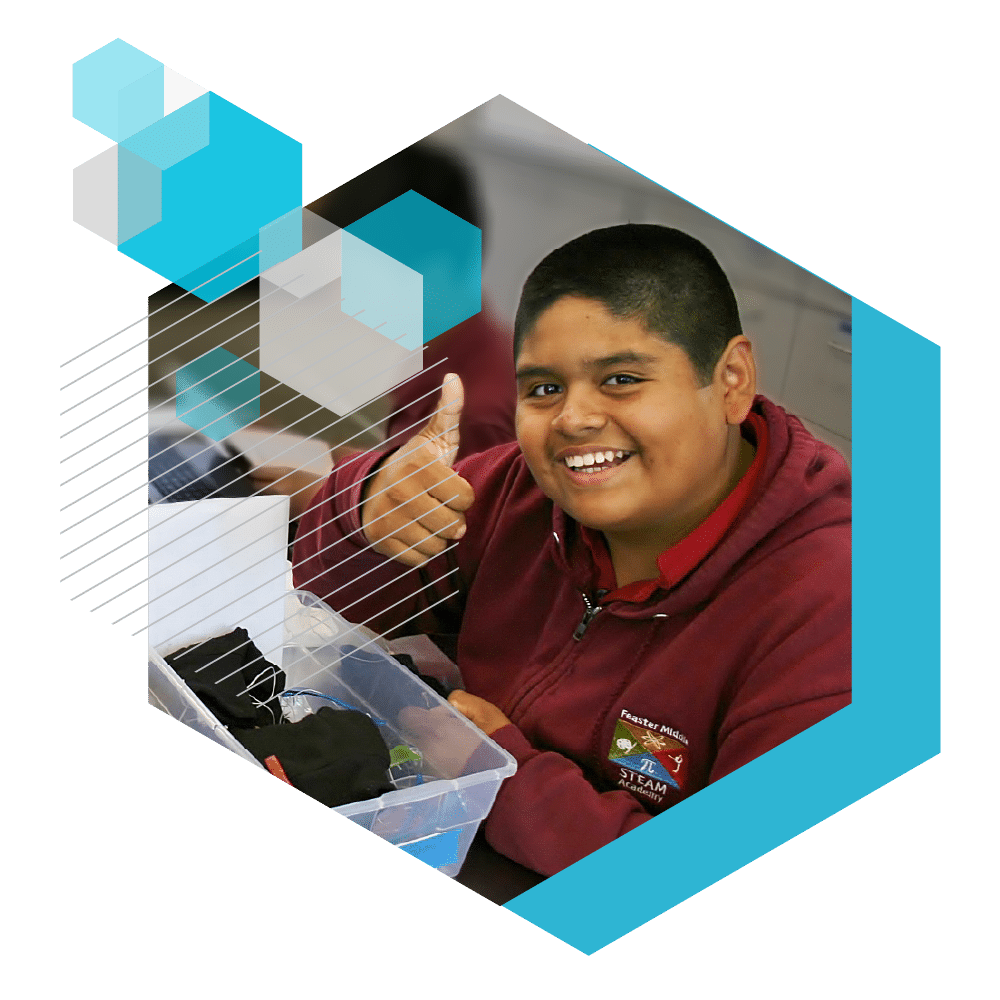 See how Chula Vista Elementary School District connected their community across language barriers for a more inclusive LCAP process.
LCAP data analysis in days—not months
On the data analysis side, LCAP teams can be burdened with a vast amount of qualitative data from their participants. Collating and analyzing trends can take weeks, if not months, and require dedicated staff members to process.
How a district approaches its engagement, data analysis, and reporting process determines how much time and resources are spent on its LCAP. In the following sections, we'll look at ways to streamline your LCAP engagement to efficiently meet both your community's needs and the state's funding requirements—so you can focus on the daily work of ensuring student success.
Finding the right approach to data analysis
The right engagement platform will help you to tap into your community's collective intelligence to get the insights you need. Instead of relying on traditional feedback gathering and analysis methods, look for a platform that offers the following features:
Provides an easy-to-share digital platform accessible on smartphones, tablets, or desktop computers.
Gathers both qualitative and quantitative data using multiple engagement methods like open-ended questions and closed survey questions.
Offers real-time translation so community members can participate in one conversation in the language they're most comfortable with.
Fosters multi-directional dialogue so participants can read and reflect on each other's answers and have transparent conversations.
Identifies keywords and themes based on participant ratings or frequency so you can identify the ideas with the most community support.
Finds common ground ideas between polarized groups so you can identify the actions and outcomes they will agree on.
Offers advanced analytics and leverages AI advancements for instant sorting and custom analysis of your data set.
Offer exportable reports in different formats to make generating reports easier and faster and provide transparency into the results.
Advanced analytics for instant data sorting, analysis, and visualization.
Secure generative AI for immediate access to key insights, specific directives and action items, and tailored messaging for participant groups.
Exportable reports in different formats to make generating reports easier and faster and provide transparency into the results.
If the engagement method you choose offers all the above features, your LCAP goal development, feedback gathering, data analysis, and reporting will be more efficient, equitable, and effective.
This generation's advanced engagement and survey platform
Your community has evolved—your parents are tech-savvy millennials who are busier than ever. ThoughtExchange offers California districts an advanced engagement and survey platform built to make LCAP engagement faster and more streamlined.
We're constantly evolving our product based on feedback from our customer base of thousands of educational leaders representing nearly 40 million students across North America. Want to know how ThoughtExchange could improve your LCAP engagement? We'll let California education leaders tell you in their own words:
"Before we started using ThoughtExchange for our LCAP, we would hold meetings at each school site to gather gather input. It was a long process, and after all that effort, we wouldn't even get 1,000 participants. As a district with 36,000 students—that is not representative of our community.
We were looking for a more efficient way to engage, but also a digital way since we're all on our phones. Our community embraced ThoughtExchange with open arms. We regularly get 10,000 participants—and this year was 13,000—in a two-week Exchange at the beginning of February."
— Director of Research for a top-rated K-12 district in Southern California
"Previously, we've looked at language as a barrier to participation, but that was blown out of the water by using ThoughtExchange to engage different groups in our district."
— Michael Gomez, Ed.D.,
Former District Coordinator of Assessment, Accountability, and New Teacher Induction, Saddleback Valley USD
Interactive and transparent
"ThoughtExchange is a valuable tool for us in elevating the voices of our educational community at large. As a Superintendent, one of the features I love the most is the ratings system which helps boost the transparency of the district and helps us determine what is best for our students based on community input."
— Dr. Kelly May-Vollmar, Superintendent, Desert Sands USD
"ThoughtExchange takes the heart and soul of qualitative research—the data analysis and theming process—and drastically reduces the time that's spent on it. We're saving weeks and weeks of work just because we have this platform."
— Michael Gomez, Ed.D.,
District Coordinator of Assessment, Accountability, and New Teacher Induction, Saddleback Valley USD
"We've used ThoughtExchange for more than five years now, and for us, it's more than a survey tool. ThoughtExchange is a huge asset and a fuel for conversations within our district leadership as we continuously strategize how best to serve our students."
— Alia Wilson, Communications Coordinator, Sunnyvale SD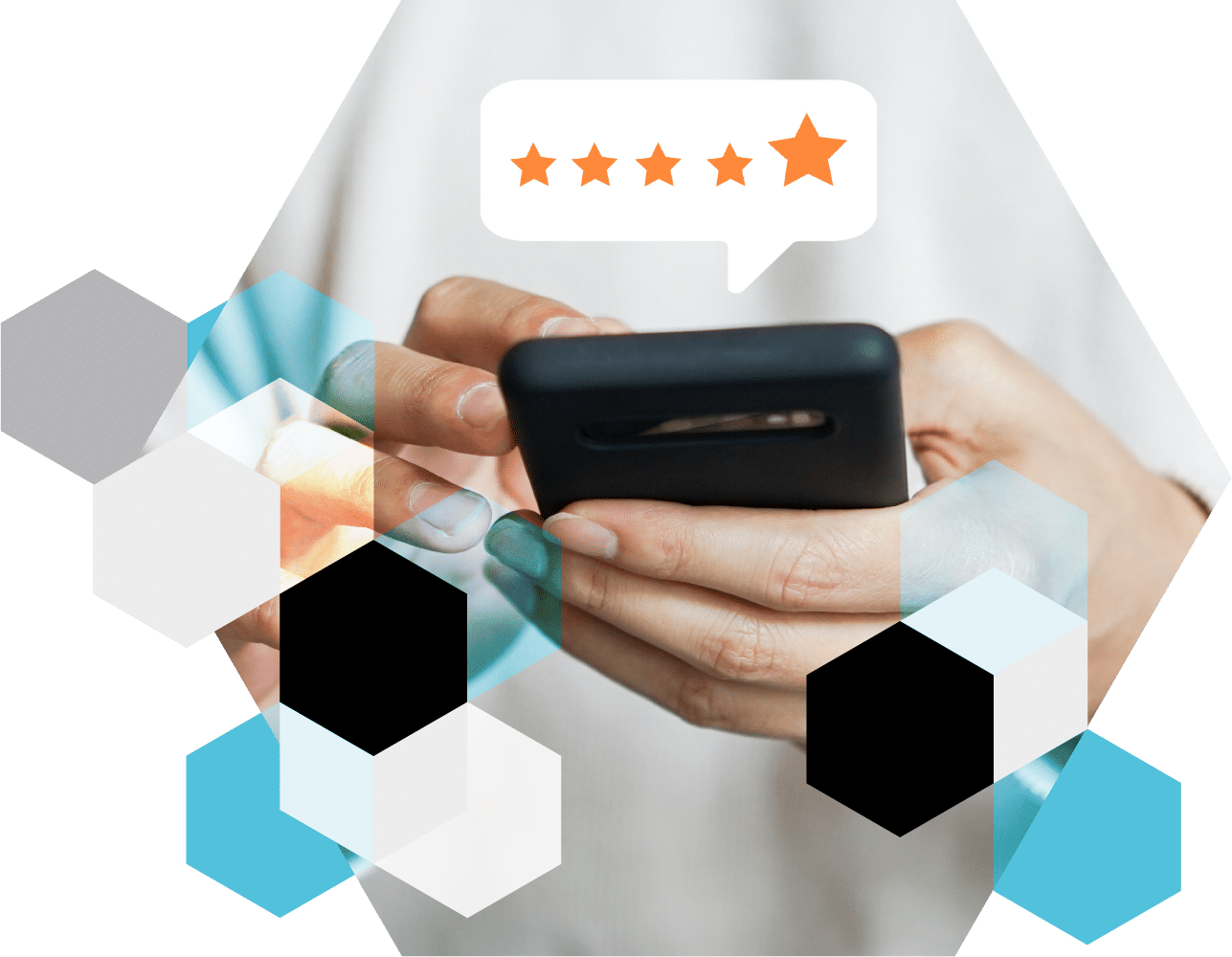 See how Saddleback Valley USD saved weeks of work on their LCAP engagement and data analysis.
Reimagine your LCAP engagement
Your district's LCAP not only impacts your district's funding—it sets the tone for three years of student success. A future-proof LCAP is efficient, equitable, and effective because the way you engage your community is all three.
ThoughtExchange provides the ability to collect both quantitative and qualitative data through Classic Surveys and Exchanges, and has sophisticated AI data analysis tools built-in to identify actionable insights. Using ThoughtExchange, education leaders can develop concrete LCAP goals, actions, and outcomes, and participants can see their ideas come to life, increasing support and satisfaction in your district.
If you're looking for a way to gather and analyze a deeper range of data to inform your LCAP and align your communities on its goals—get in touch with us.