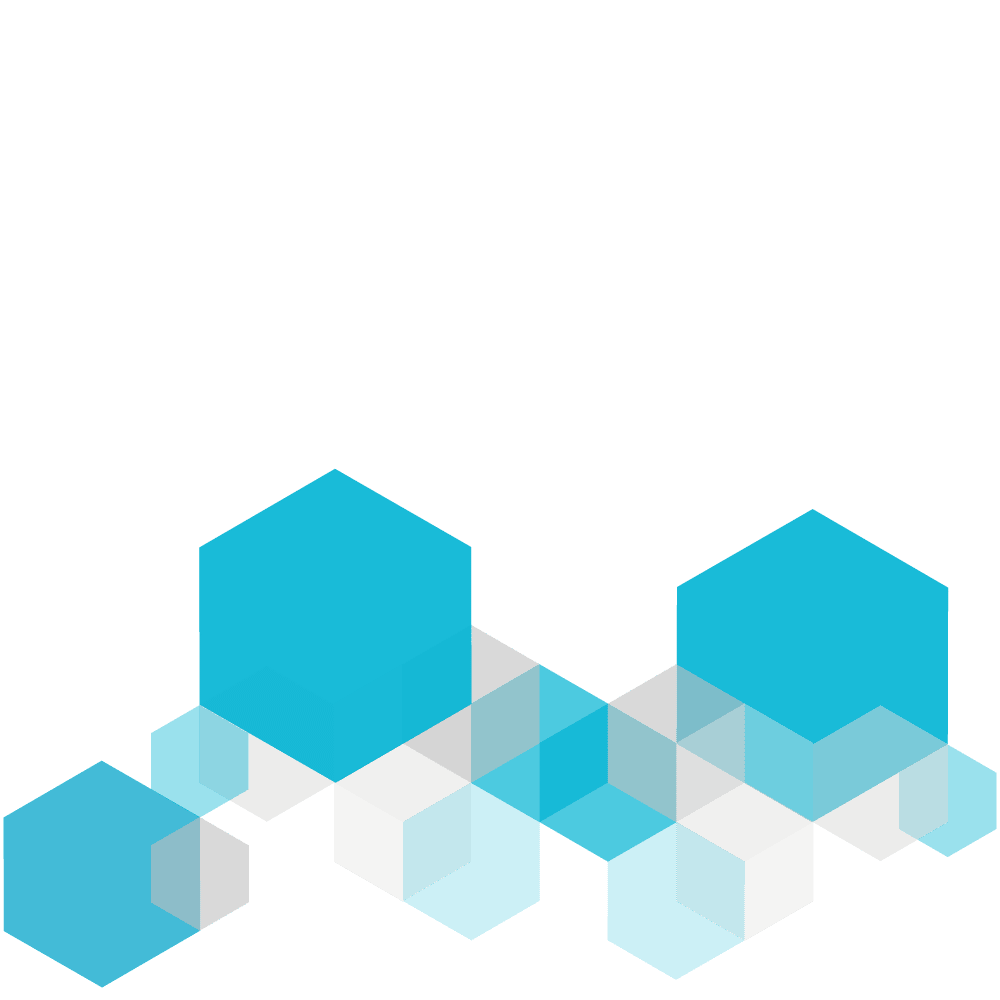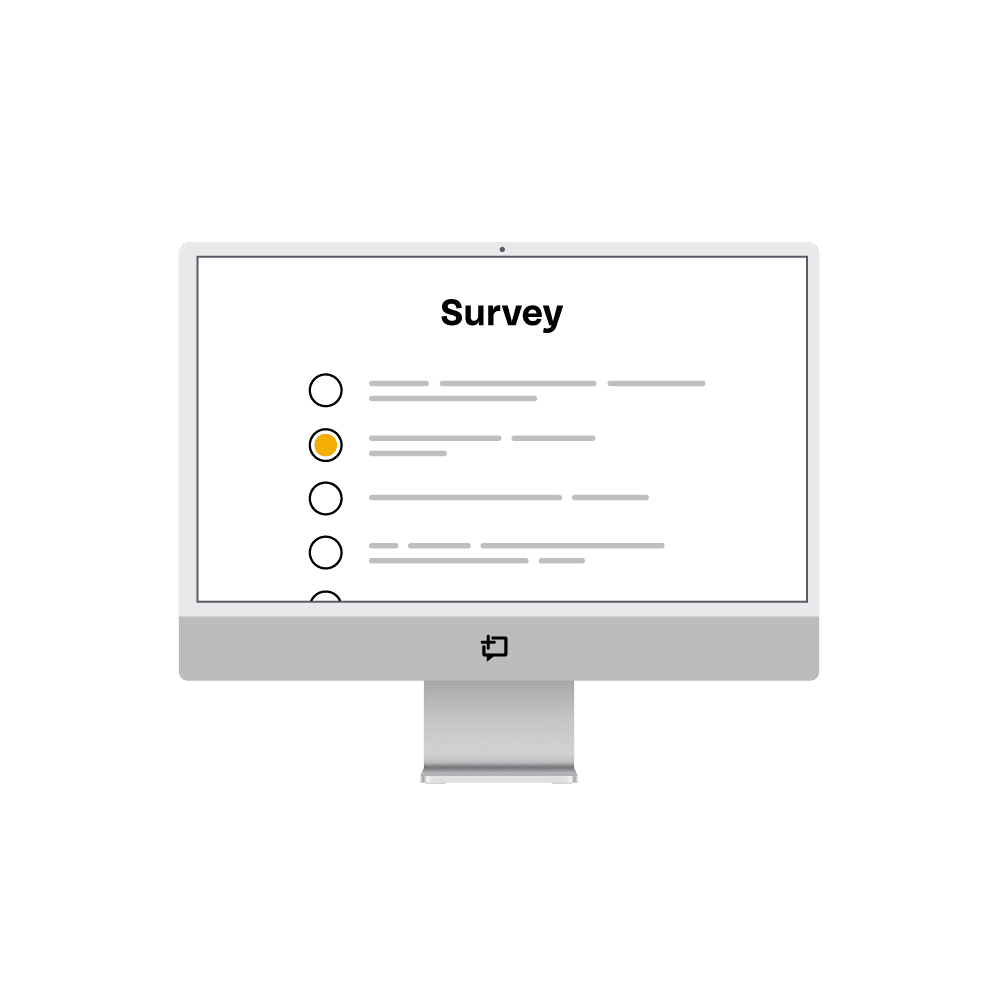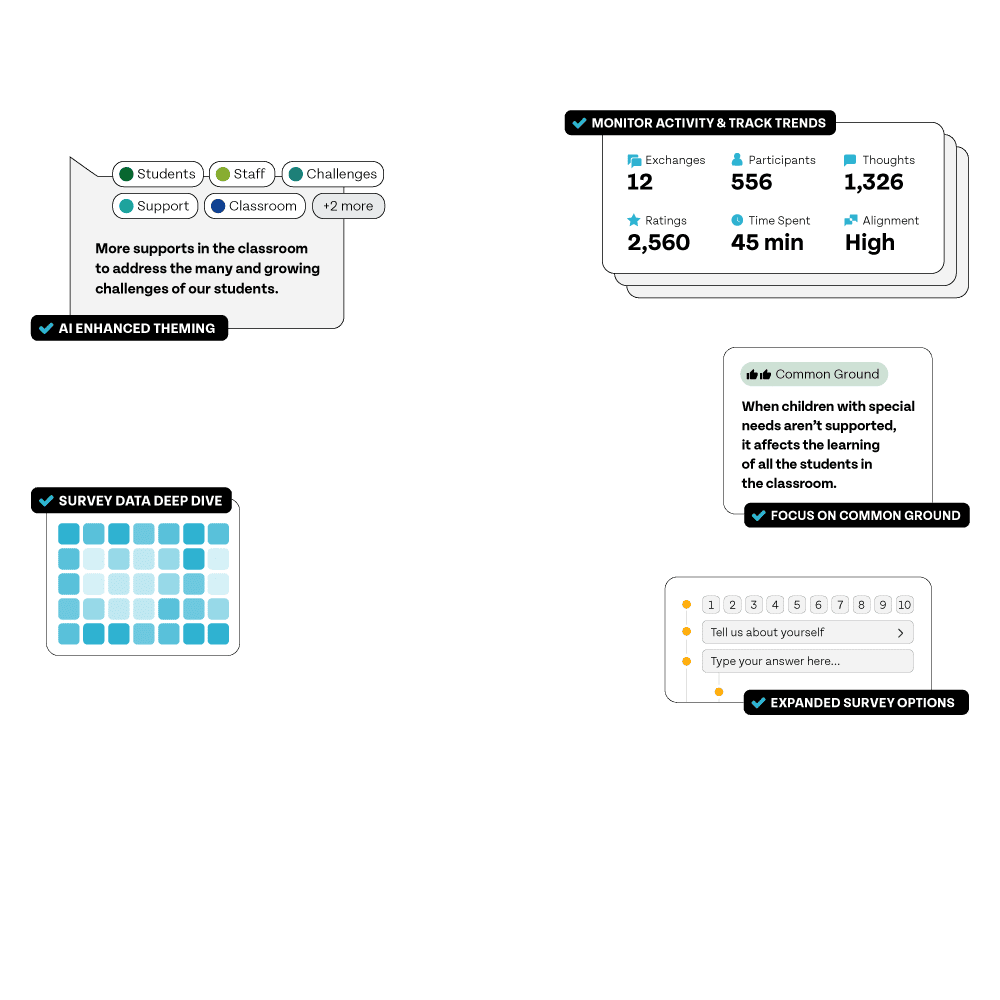 A Survey That Tells the Whole Story.
Go beyond simply gathering feedback with traditional surveys to leveraging your group's collective intelligence for data with depth of insight. Tell your community's whole story with ThoughtExchange.
Get a quantitative lens on qualitative data.
Traditional surveys give you one-dimensional data—they can tell you how many people pick an option, but not why or what to do about it. They leave plenty of room for bias, and shut out people's real voices.
With ThoughtExchange, you can access thousands of voices in one conversation—and our AI takes care of the data analysis for you, in minutes instead of months. Hear the what, when, how, why (and sometimes where) of your challenge, with just one question.
Why we're more than just a survey:
1

In-depth engagement that's fast, effective, and inclusive of diverse ideas.

2

One question uncovers quality insights that represent real community perspectives.

3

AI analytics read and sort comments in real-time—takes weeks off of data analysis.
Get more efficient, in-depth data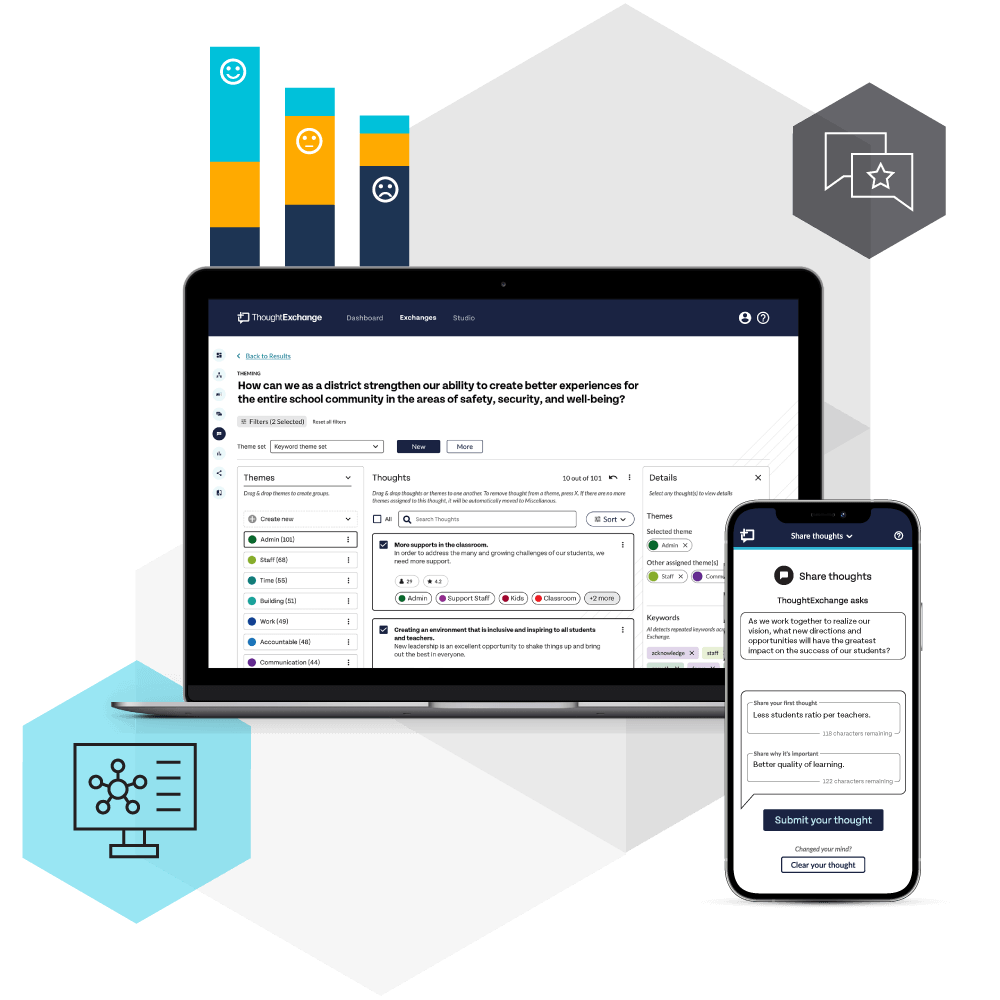 Get more efficient, in-depth data
AI analytics work to make sense of the conversation as it unfolds, so you and your team don't need to block weeks or months out of your calendars to get actionable insights. And the more people included in an Exchange, the bigger difference you'll see in the quality of the conversation and the data you can extract.
Make effective decisions that stick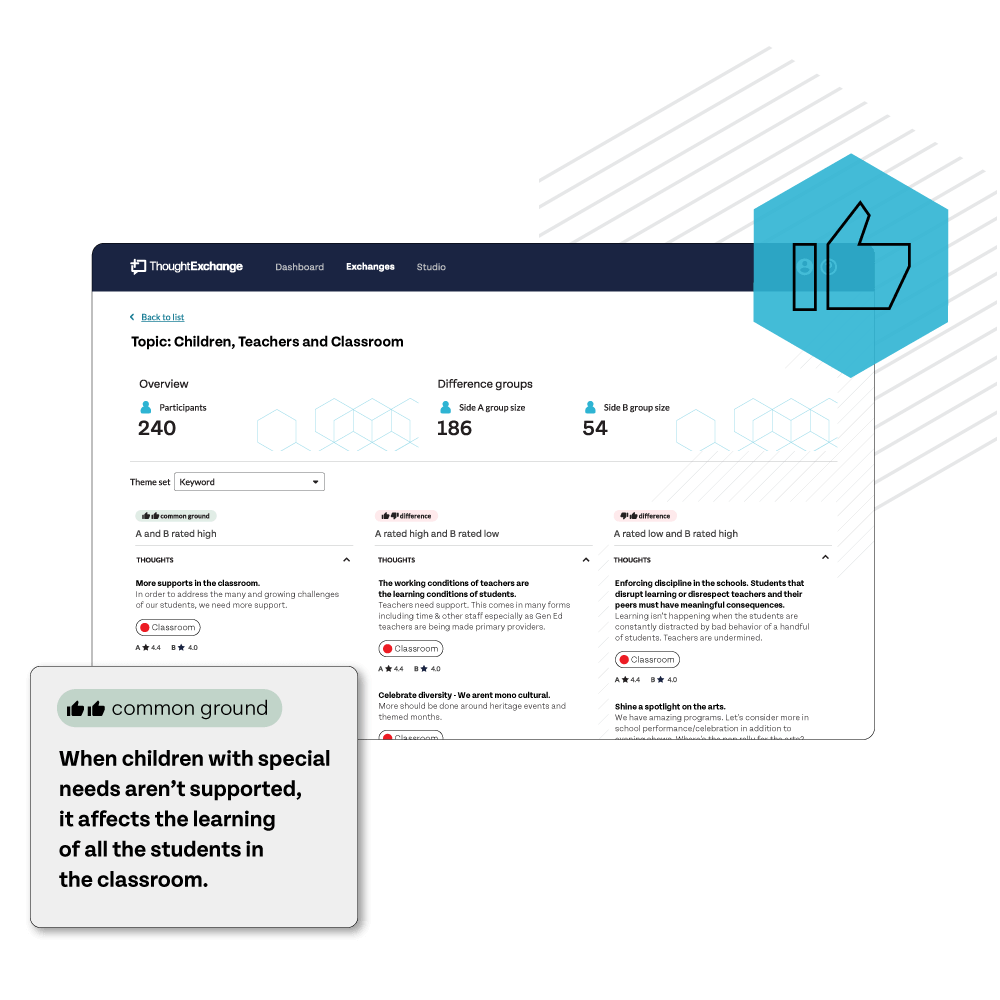 Make effective decisions that stick
ThoughtExchange lets your participants present you with the best options—instead of the other way around. This means you base your decisions, strategies, and plans on the ideas you know people support. Participating in an Exchange increases their ownership of your decisions, and makes them feel heard.
Commit to equitable and inclusive engagement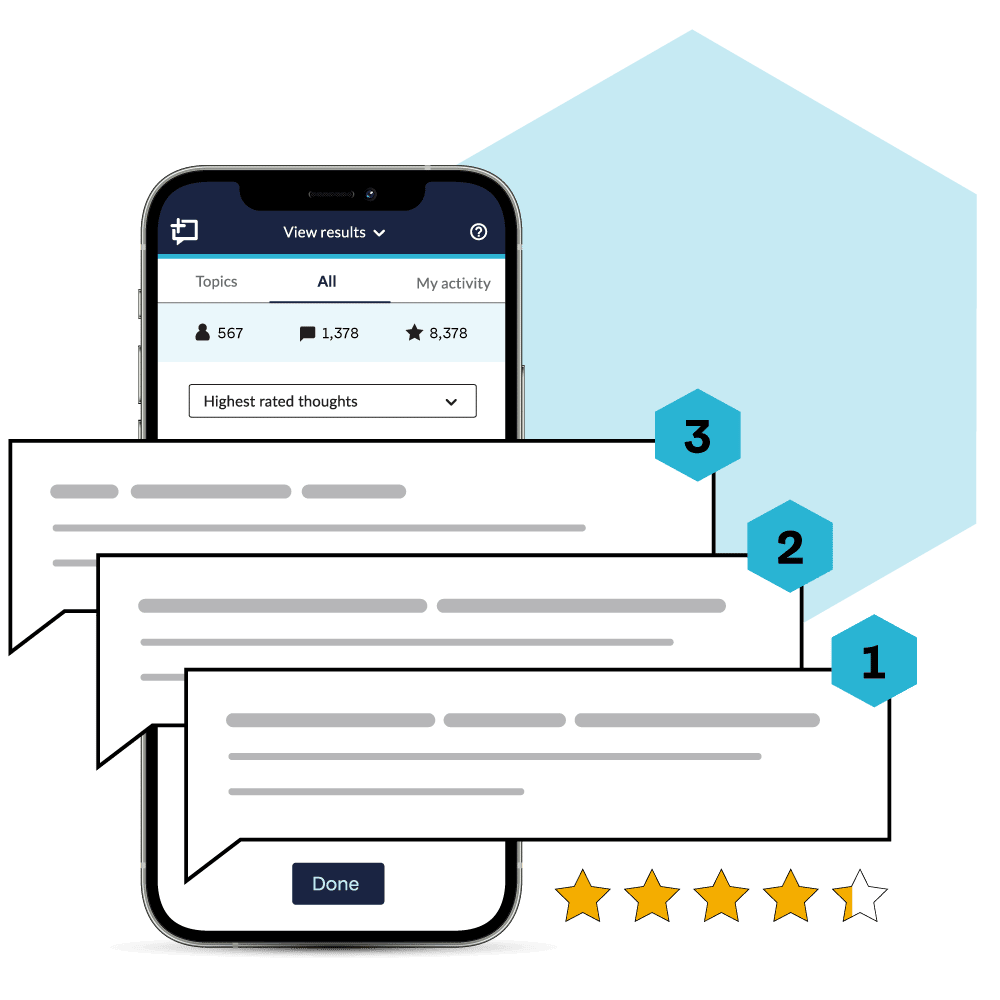 Commit to equitable and inclusive engagement
Using ThoughtExchange lets participants comfortably share their honest thoughts, experiences, and ideas with their peers and leaders. With anonymous sharing and randomized peer-to-peer rating, participants avoid bias by rating ideas on their merit, not on who's sharing or endorsing them.
Get more from an Exchange
Don't limit your decision-making and support with a standard survey. Hear the whole story with ThoughtExchange.
Take your best guess at responses people would choose from
Give people the ability to answer in their own words, not pick the closest response
Participants choose their responses based on what's top of mind
Participants share their own answers and rate others, so you get a more accurate view of the group's priorities
Make decisions based on the number of participants who choose an option
Make decisions based on the highest-rated, most supported ideas—like a focus group on steroids
Do focus groups to dig in further, and spend weeks or months buried in spreadsheets to aggregate and analyze data
Get high quality data in less time—Built-in tools help you analyze and understand responses in minutes or hours
Manually summarize the results into presentations or reports without transparency into the process
Use automated reporting to export PDFs and slides, or share the conversation and results in real-time
Schedule a new survey and focus groups to start burying yourself in a pile of spreadsheets...again
Easily replicate and repeat the discussion at scheduled intervals to build a robust data set that can be efficiently cross-analyzed within the product