Boundary changes. No five syllables so consistently strike fear in the hearts of school district leaders. Broaching the topic means asking families to imagine leaving schools they may have attended for generations. It often involves dealing with angry crowds at school board meetings. In some cases, it's the last thing a superintendent does before exiting a district.
Dr. Steve Kennedy has led boundary changes three times in his seven years as Superintendent of California's Menifee Union School District. He's redrawn the lines for a middle school, built a new elementary school and shifted elementary school boundaries. Through it all, he continues to thrive as leader of the fast-growing district.
The Menifee team has dealt with many of the traditional challenges associated with boundary revisions. With ThoughtExchange, they found a tool that makes change easier by curbing conflict and giving voice to the silent majority.
With Menifee's population predicted to jump by 10 percent in the next two years, boundaries are an ongoing concern for the district. We connected with Dr. Kennedy to discuss what he's learned from three successful boundary changes.
ThoughtExchange – Why are boundary changes such a hard thing to do?
Dr. Kennedy – There's a lot of ownership from individuals who attend the schools. Sometimes there are traditions, like brothers, sisters or even parents who attended the school. The challenge comes when a district is growing, especially when it's growing quickly. If the goal is to try and maintain neighborhood schools, there are going to be new schools coming in to replace them. Then we have to try and maintain some level of balance, so everyone can still have access to the best curriculum and we don't have overloaded classes or that sort of thing.
Social media is making boundary changes even harder. Before when we had a community meeting, we would hear from folks and there would still be people who disagreed. We're not going to please everyone and we'd have the opportunity to hear from folks. But it would die down fairly quickly. Now, with social media, these kinds of issues can stay alive and regenerate themselves.
Te – You've changed boundaries three times in your seven years as superintendent. How have you been successful?
DK – First of all, we roll out different options. So it's not the administration or the board coming up with a plan and saying this is what we're going to do. We give folks options and the options we put out there are things we can potentially live with. Many times, though, if folks select something and the developer comes in and develops a piece of property that could potentially impact that, you end up having to change the boundary multiple times. A part of that is some advance planning in terms of what the potential is for development.
The bottom line is, you have to make sure you hear everybody's voice. You have to understand where people's perspectives are and then try to do what's in their best interest. From my perspective, I will always do what's in the best interest of kids. The kids are the reason we're here.
Te – How did you make those changes and why do you think it worked?
DK – We had to do a middle school boundary change and build a new elementary school. We come up with some different scenarios, have an architect draw up what it would look like, and then take it out to all the different school sites that would potentially be affected. We have these evenings where people come in and review plans, talk to staff, and share concerns. Then we take that and put it all together in a report to the board. And ultimately the board will make a final decision based on what they feel is the best plan.
The bottom line is, you have to make sure you hear everybody's voice. You have to understand where people's perspectives are and then try to do what's in their best interest.
Te – How did people respond to that process?
DK – With the old method, before ThoughtExchange, people would still get groups from neighborhoods together and storm the boardroom. They would let everyone know they're not happy with the choices and how they would impact them personally.
There was a massive change when we did the ThoughtExchange. We're still going to impact the same number of people, but the difference was because we sent out this exchange everyone had a chance to see what everyone else was thinking. Folks who are normally potential disruptors saw they didn't have a backing. They couldn't find a following. Their ideas didn't get starred as much as the other more mainstream ideas.
It's good to see where everyone is coming from, and then people begin to gather around certain ideas that make the most sense. Then you get a whole movement that is going to be able to move forward. The outliers become a smaller and smaller portion of the whole.
So, when the board finally took their vote, we didn't hear anything. It was actually shocking because we were going into a situation where we normally have hundreds of people entering an auditorium wanting to be heard and to generate some support for themselves, and we hear crickets. That was an interesting change.
Te – What advice would you give to other superintendents who need to make boundary changes and want to keep their jobs?
DK – The most important thing is you need to get out there ahead of it. You need to make sure you're hearing from everybody. You need to make sure there's not a stone left unturned with regard to making sure people know about it and what the options are. You need to be able to truly reinforce and emphasize that you're doing what's in the best interest of our kids. If you can show that's really what the intent is, not to harm or make change for change's sake. Then you have a pretty good opportunity to maintain your position.
Video: Dr. Steve Kennedy talks Boundary Changes 2.0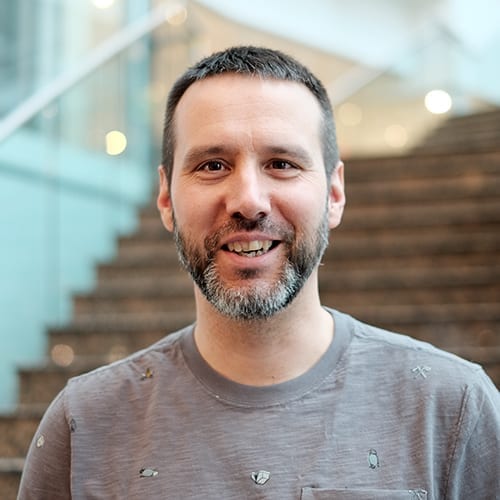 Colin Payne
Colin has been playing with words and telling stories for as long as he can remember. His knack for narratives led him to award-winning work in newspapers and seven successful years as an independent content creator. Along the way, Colin learned to use a camera. Pretty well. He has created images for major corporate clients and national publications while winning international awards for his nature photography. Colin's quest for meaningful work and drive to do some good in the world eventually led him to ThoughtExchange. He's continually stoked to help tell the ThoughtExchange story and share how leaders are moving their organizations forward by bringing people together. When not at the keyboard, Colin can be found chasing his two young children or exploring the mountains around his home in Nelson, BC. Find Colin on Twitter @colinpayne_te.