By Karen Craggs-Milne and Dave MacLeod
It's been two months since the world was first shocked by the illegal and atrocious attack on Ukraine by Russia. Some leaders and organizations have spoken out on the issue. Some have not commented at all. Others have actually taken meaningful action, whether by cutting ties with Russia or supporting victims and those affected. At ThoughtExchange, we want to be amongst the latter, to ensure we are supporting Ukraine and other critical global social movements moving forward. 
At our company, many of our team members are deeply impacted by the situation, through friends, family, or personal experience as survivors of war. Many of our employees have also been offering individual support to Ukrainians in various ways throughout the conflict—and have in turn asked us, the leadership team, what our company as a whole is doing to show up and support Ukraine.
One concrete action that we took days after the news broke, was adding a donate button to our website to generate contributions for the Canadian Red Cross, in support of all Ukrainians and others impacted by war and conflict around the world. It may seem like a tiny gesture of support, but it is one we executed immediately and publicly as a company and brand—and we are proud to continue seeing it front and center, on our homepage.

We also wanted to ensure that our company response was holistic and well thought through. Since we believe in the power of collective wisdom, we asked our staff to weigh in on the situation using our own platform, an enterprise discussion management tool that eliminates bias and surfaces real-time collective intelligence from across large groups. 
One of the concerns that came up from this initial internal discussion is: Why Ukraine? Our employees challenged us to avoid being eurocentric or tokenistic in our actions.

They asked why now, with this particular war, are we taking action, when there have been so many horrible wars in the past we did not act on? After the murder of George Floyd, similar questions were raised about why people around the globe suddenly cared so much, when murders of African-American citizens have been carried out disproportionately by white police officers for so long.

They also noted that it wasn't enough to just support Ukraine. As a Canadian organization, we must be willing to acknowledge and take action on our own issues in Canada. The grim truth of residential schools has been known to many for a long time, and yet somehow the Kamloops Residential School news last year was the tragedy that created national attention.

These are all incredibly valid and important considerations. When faced with all of them combined, it's certainly hard to know exactly what the right thing to do is, and whether it's fair to other victims and tragedies to seem to focus on just one. But one critical thing we also recognized, is that simply by being able to have this debate means we are already in a place of privilege. Being on the sidelines is our privilege. Being able to choose to care or not is our privilege. And privilege should be first acknowledged and then leveraged, which means doing something. 
So at this moment in time, as a company and leadership team, from our place of privilege, we acknowledge that we haven't spoken up or taken meaningful actions consistently on everything that matters to us up to now. Simultaneously, we feel strongly that this is NOT a good enough reason to be silent on an issue that is happening NOW and which is truly devastating not only for those impacted but also for all those watching. We recognize that there are millions of refugees impacted by wars and devastation across the globe who need our help and support, along with Ukraine. Finally, we accept and embrace our ongoing responsibility to support Indigenous Truth and Reconciliation at home.
Being able to listen to, address and incorporate our employees' questions, concerns, thoughts and suggestions regarding the situation allowed us to navigate our way forward, better aligned and united as a company. Some internal actions we were able to take include:
We ran an Exchange on the impact of the Ukraine war on our staff and asked how we can help them.

We ran an Exchange on different initiatives that we can support individually or as a company.

We created space for a supportive peer circle for employees to listen and show caring for each other. 

We set up weekly meditation sessions to help send love and positive energy into the world.

Our People team created dedicated office hours for anyone who needed 1:1 support.

We have prioritized a full day on implementing the 94 calls to action in support of Truth & Reconciliation at our next company meeting, and on identifying how we plan to move forward as committed partners for Indigenous Truth & Reconciliation in Canada.
The next step forward for our company is that we will speak up and take action for Ukraine. And we will start doing the same for more issues. We are committed to being more consistent moving forward, putting in place new organizational principles and processes that will enable us to take meaningful action for those in need when these unfortunate situations arise. 
After reviewing employee feedback from the Exchanges we ran and having discussions across the organization over the past month, ThoughtExchange has also officially put forth a donation match for the first time in our company's history, backdated to the start of the conflict. We are matching employee donations to local and international organizations that support refugees from Ukraine and other conflict areas, including Together Rising, Canadian Red Cross, Uniswap, UNICEF CRA, CanadaHelps, GlobalGiving, Jacob's Well and UNHCR. With our team's donations and our match combined, so far we have raised nearly $10,000 to contribute. 
We don't know if the amount we have raised is enough or too little, but we know we have to start somewhere and we have to start now. As a startup, we know often the most impactful thing to do is to get that MVP out there into the real world, knowing we can iterate, learn and improve from there. We also decided we won't speak about Ukraine without also acknowledging and speaking to the need to actively support indigenous truth and reconciliation, given our company's Canadian roots.
Global enterprises with exponentially greater resources may be able to donate a larger amount, and we encourage them to do so. Our effort demonstrates our commitment to our core values: To always seek out diverse perspectives and work together to do the right thing.  
At ThoughtExchange, we believe that listening without action isn't actually meaningful. So it is critically important for us to find ways to back up our comments and statements with tangible actions that make a difference, such as donations and more.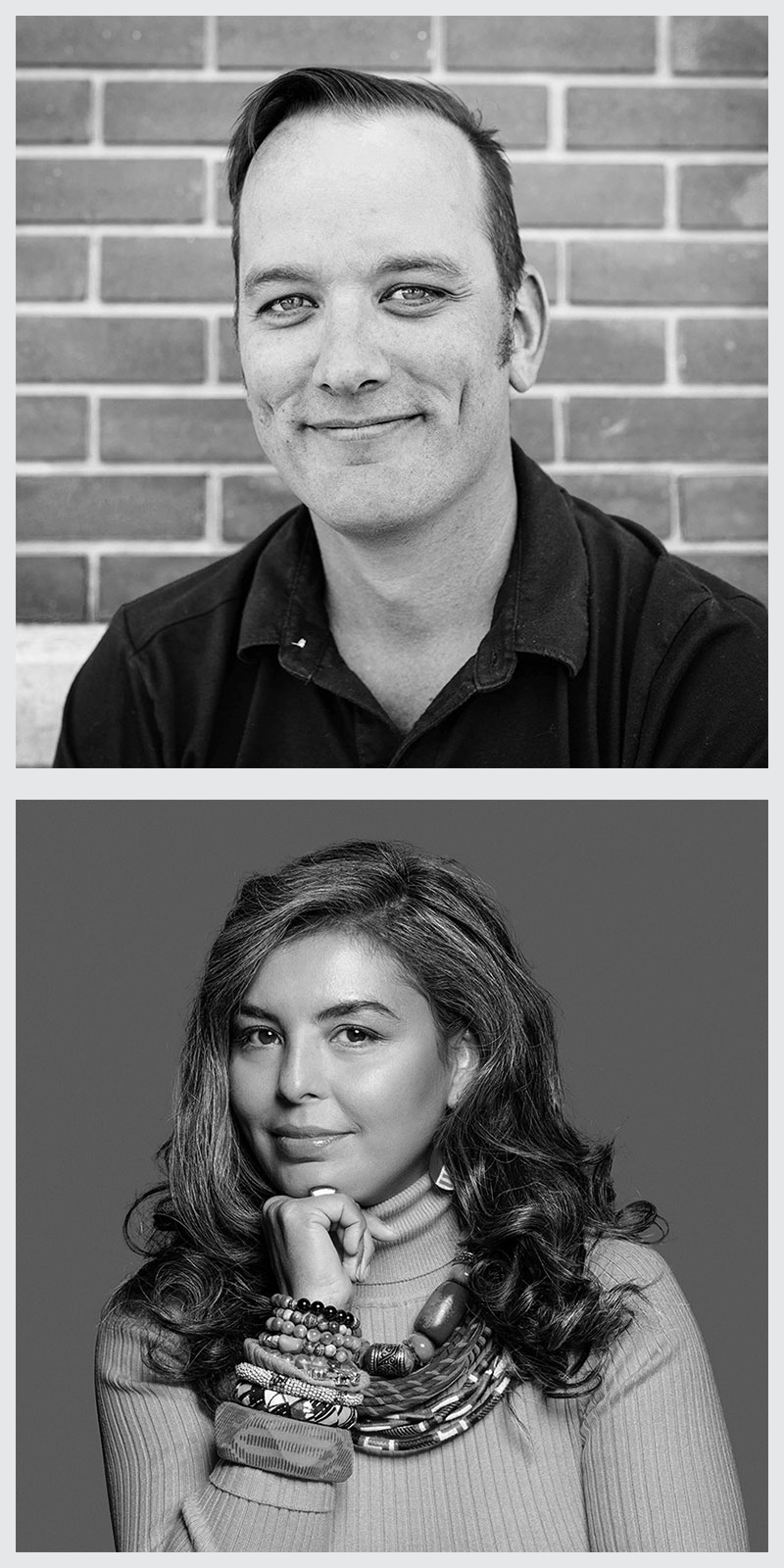 Dave MacLeod & Karen Craggs-Milne
Dave MacLeod
Dave MacLeod is the CEO and a co-founder of ThoughtExchange, the world's only Enterprise Discussion Management platform powered by anti-bias technology. Dave's expertise helped create the game-changing platform that's used by millions at some of the world's largest organizations like GE Healthcare, SAP, Oracle NetSuite and WestJet. ThoughtExchange invites participants to share insights anonymously—removing bias and getting the most important ideas in front of the leaders who can turn them into action.
Dave is also the author of Scaling Conversations: How Leaders Access the Full Potential of People. Prior to ThoughtExchange, he was a successful entrepreneur who designed businesses and events focused on analog group communication innovation.
Outside of work, Dave keeps busy as a dad of three who loves the outdoors.
Karen Craggs-Milne
A proud Kenyan Canadian, Craggs-Milne is a recognized global expert with more than 20 years of international experience promoting equity, diversity, anti-racism, gender equality and inclusion. Karen is also an Obama White House recognized Gender Equality Changemaker (2016), a Global Goodwill Ambassador for Sustainable Development Goals (2018), LinkedinGlobalSuperHero (2020) and a Top 100 Canadian Professional (2020). Karen's passion is to educate and equip others on this work.
Karen lives in Toronto with her husband, their three hockey kids and their 5 pets. Karen loves photography, traveling, practicing reiki and organizing healing circles during the full moon.