I recently interviewed Trent Allen, the Senior Director of Community Relations for San Juan Unified School District in California, about how he and his leadership team tackled the complicated issue of later school start times. Our discussion piqued my curiosity about the breadth of obstacles standing between school districts and the implementation of such a change.
Digging deeper into what challenges were universal for districts, I came across an article by the National Sleep Foundation – Eight Major Obstacles to Delaying School Start Times – which addresses this question and suggests solutions for overcoming each obstacle. I was interested to discover that the solution for three of the eight obstacles was community engagement.
At ThoughtExchange we've worked with districts to address delayed school start times with their communities, and I couldn't help wondering what insight their experiences could offer those considering such a change this year.
Below are the three key obstacles that can be overcome with meaningful community engagement, and the real-world experiences of two districts we've worked with.
Stress for families
Most families have highly coordinated schedules and the prospect of having to rework that delicate balance can be intimidating. However, the National Sleep Foundation contends that communities can actually adjust to school start time changes quite easily if they are given ample time and resources to prepare.
One of the resources that is essential to a smooth transition is a detailed outline of the expected changes. To create an outline that is responsive to the reservations families have, the National Sleep Foundation recommends engaging the community as early on in the process as possible.
"It is important to involve stakeholders in the process from the beginning, so they can voice their concerns."

– National Sleep Foundation
This is what San Juan Unified did when a group of parents and community members first started advocating for the change. Knowing that their community would be divided, the District used ThoughtExchange to identify specific concerns and create a forum where parents, teachers, and community members could learn about the trade-offs from each other.
San Juan Unified then used its ThoughtExchange results, in conjunction with a detailed look at the start time research, to provide its Board with a better understanding of the community's sentiment and to create alternate start time scenarios that were responsive to the concerns raised by families.
A lack of community awareness
"One of the biggest challenges in any campaign for change is to educate the community and convince them of the merits of your proposal. It is extremely important to spread the word to as many people as possible about sleep and school start times."

– National Sleep Foundation
In the public realm, decisions can rarely be made without opposition. This is especially true when you truly commit to engaging with the people you serve. When Selah School District in Washington decided to engage their community on delayed school start times, they learned that asking real questions and listening to the answers does not guarantee a fast and easy solution.
Instead, it uncovers problems that need to be solved. Problems that can be addressed, or solutions that can be found, before the work of implementation begins.
Selah, like San Juan and many other districts, found that their community was split 50-50 on the issue. In other words, for many districts, regardless of the outcome of their decision, half of their community needs to see the value of a position they currently oppose.
Meaningful dialogue can expose people to different perspectives and ultimately convince them to shift their positions on an issue. Effective online engagement can significantly increase the exposure to different perspectives. As an example, using ThoughtExchange San Juan was able to create a two-way dialogue with 7,309 people who learned from each other about the benefits and challenges of later school start times.
"ThoughtExchange really created the opportunity for our entire community to see both parts of the conversation, react to what they learned, and help us understand how they felt about that conversation."

-Trent Allen, APR, Senior Director of Community Relations, San Juan Unified School District
Ensuring that the conversation is as transparent as possible is also critical to building trust and creating buy-in.
"Part of the power was that it shared that with the community in a very neutral voice. It wasn't us collecting and then pushing back out. Folks could see that conversation happening organically themselves."

-Trent Allen, APR, Senior Director of Community Relations, San Juan Unified School District
Resistance from students
It is also important to remember that students, like the adults in their lives, will be resistant to change and will worry about the impact on their after-school activities.
"It is equally important to educate students about the benefits of a later start time."

-National Sleep Foundation
San Juan Unified included their high school students in their ThoughtExchange so that they could contribute their perspectives to the conversation and learn from the ideas being shared by the broader community. Using the demographic feature, student feedback can also be isolated, so that those concerns can be addressed appropriately in ways that resonate most with students.
In addition to engaging students in the start time discussion, the National Sleep Foundation recommends incorporating start time related material in many different subjects at all age levels. Science, psychology, English and health class may seem like obvious fits, but they even suggest using data on sleep in math class to learn about different mathematical operations.
Interested in learning more?
Read the San Juan Unified School District's Case Study
Read the Selah School District's Case Study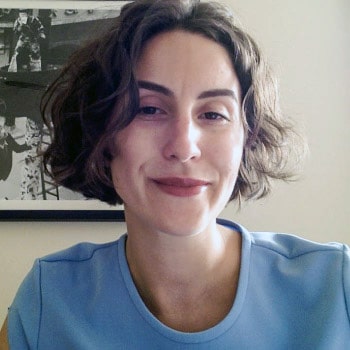 Senka Kovacevic
Senka is a Writer. She has interviewed superintendents, communications professionals, business and thought leaders across North America and is passionate about bringing their experiences to wider audiences that can benefit from their learnings.