Enabling Change Management in Public Sector Organizations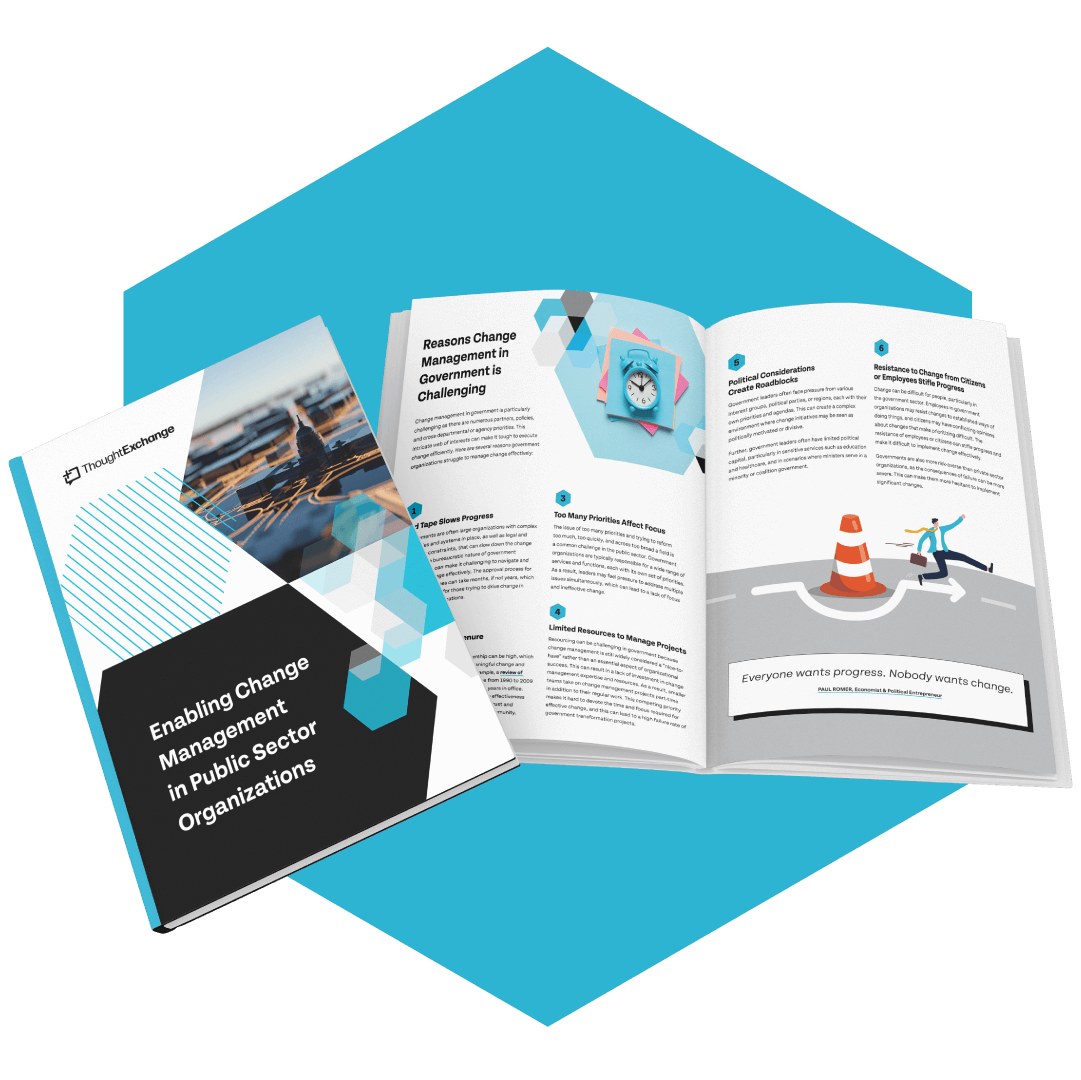 What you'll learn in this guide:
How to better understand the challenges of cultivating change in Government
Tactical best practices to implement change
Tools specific for driving change in the Public sector
How to kick start your change management journey
See how ThoughtExchange can help leaders in the public sector prioritize change initiatives to create alignment and solve their most complex problems.
In countries around the world, citizens are increasingly dissatisfied with government services, making it difficult to deliver change effectively.
Learn how to mitigate the challenges of driving change in the public sector and uncover change management best practices and tools that can meet the unique requirements of government agencies.