How to Win at Educational Leadership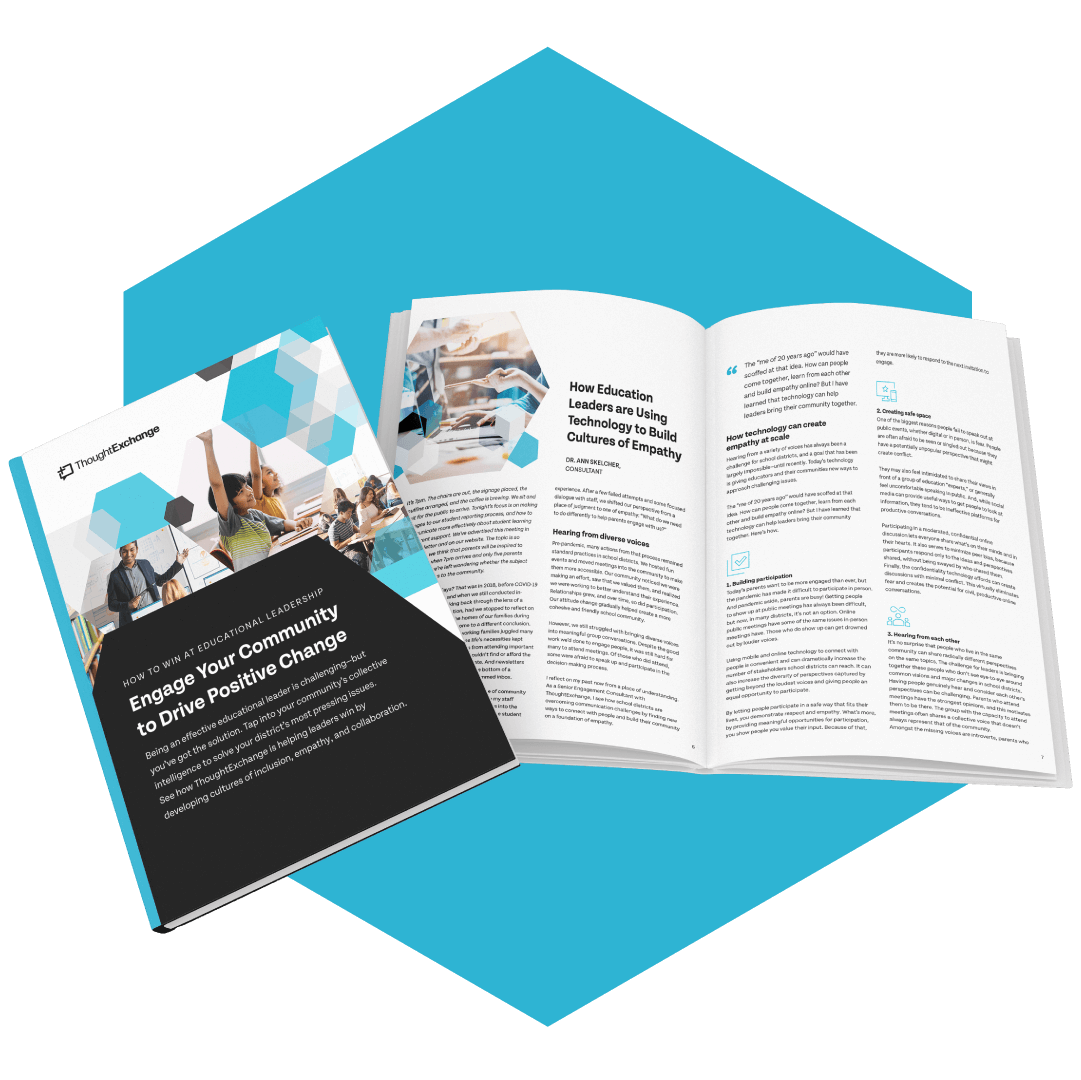 What you'll learn in this guide:
5 Differences Between Solitary Vs Collaborative Leaders
How Education Leaders are Using Technology to Build Cultures of Empathy
5 Ways to Use ThoughtExchange to Drive Inclusion and Empathy in Your Community
U-46 Students Shape Critical African American Studies Curriculum with ThoughtExchange
Engage Your Community to Drive Positive Change
Being an effective leader is challenging—especially during these uncertain times. How do you identify and solve your district's most pressing issues when you're working with a diverse and disparate community?
Tap into their collective intelligence for lasting results.
See how ThoughtExchange is helping leaders win by developing cultures of inclusion, empathy, and collaboration.