Onboarding Leaders in the Hybrid Era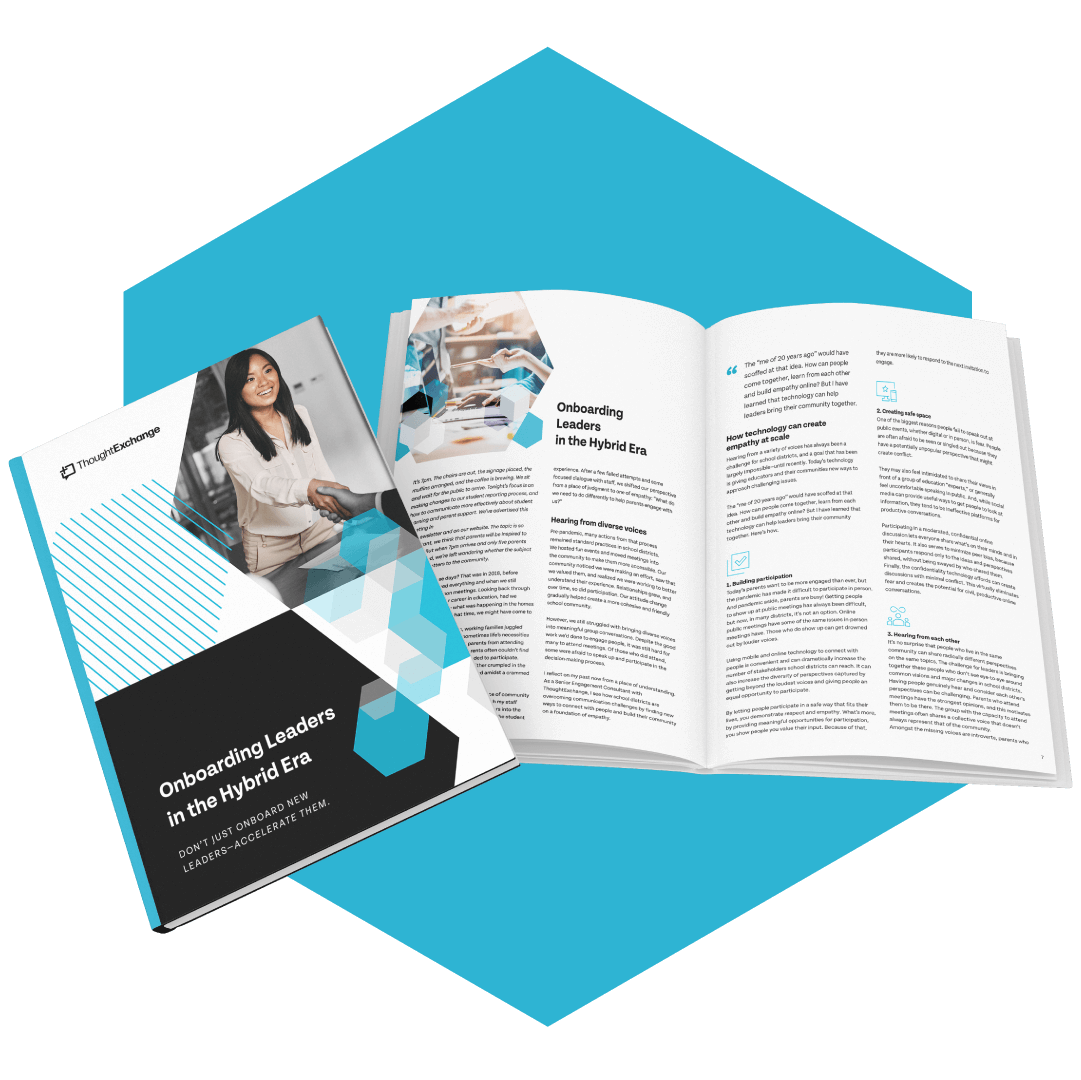 What you'll learn in this guide:
Common Obstacles to Hybrid Leader Onboarding
How to Onboard Leaders in the Hybrid Workplace
5 Tips to Get Leaders Up to Speed
Don't Just Onboard New Leaders - Accelerate Them
The beauty of the hybrid workplace is that businesses are free to customize their workplace model to suit their unique structure and needs. The ugly is that many tasks and processes—like new leader onboarding—are optimized for the co-located office rather than the "anywhere office."
Download our free Guide to Onboarding Leaders in the Remote Era—it's designed to help your organization do just that. You'll find tips about how to streamline the onboarding process, make it remote-specific, and get new leaders up to speed as quickly—and effectively—as possible.