Education Leader Success: Preparing New Principals for the Challenges Ahead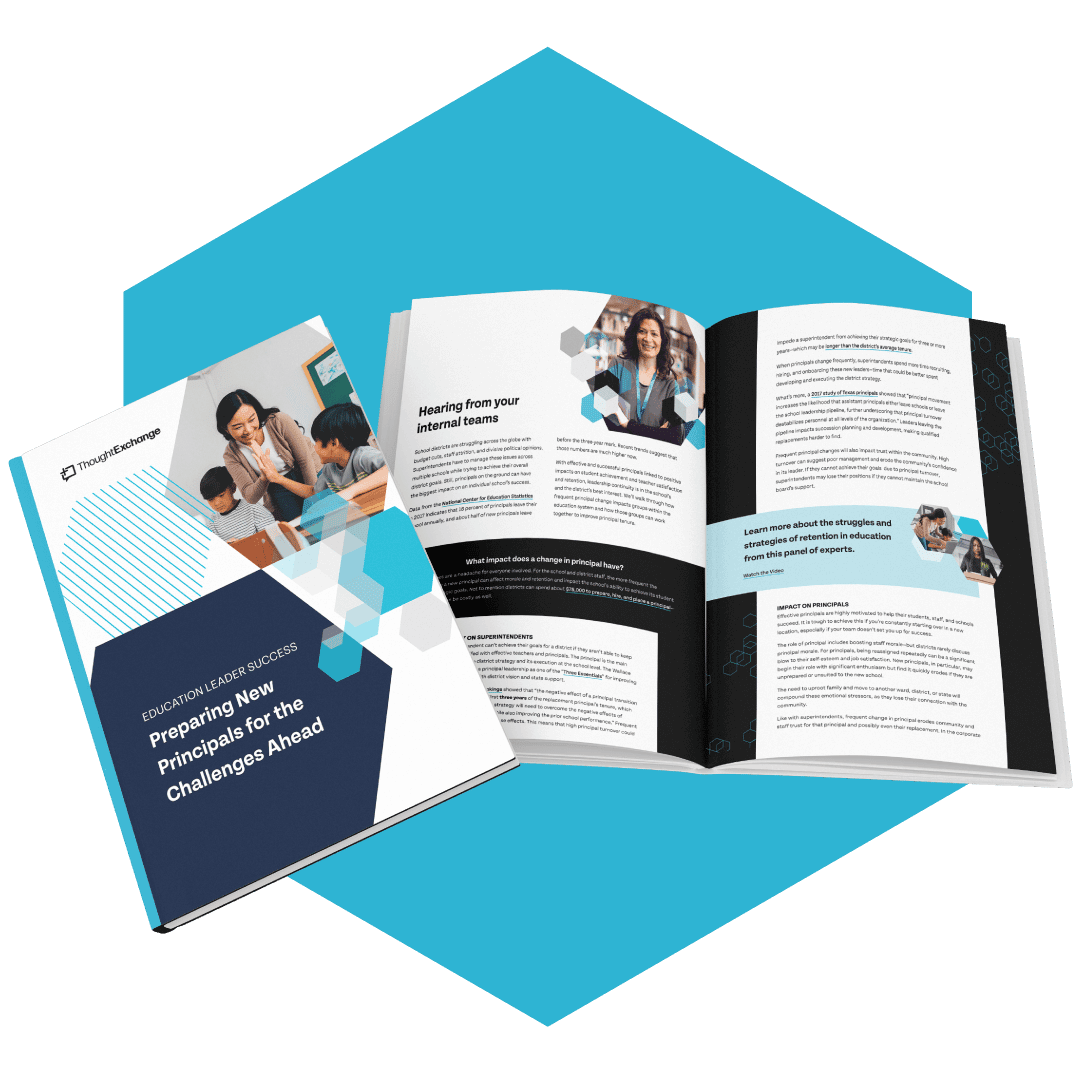 What you'll learn in this guide:
The impacts of principal turnover and inexperience on student success
The importance of hearing from superintendents, other principals, and teachers
The value of student voice, parental involvement, and community support
How to find common ground and move forward together
See how principals are learning from their internal teams and communities to succeed
Principal turnover rates are climbing, leaving superintendents scrambling to fill vacancies and help those new principals succeed while also trying to manage the district and work toward its strategic goals.
Superintendents can help new principals leverage the power of their communities, both internally and externally, to establish trust, find common ground, and execute a strategy that helps students succeed. This guide examines how principals impact each group, and how those groups can in turn help new principals.