The Future of Community Engagement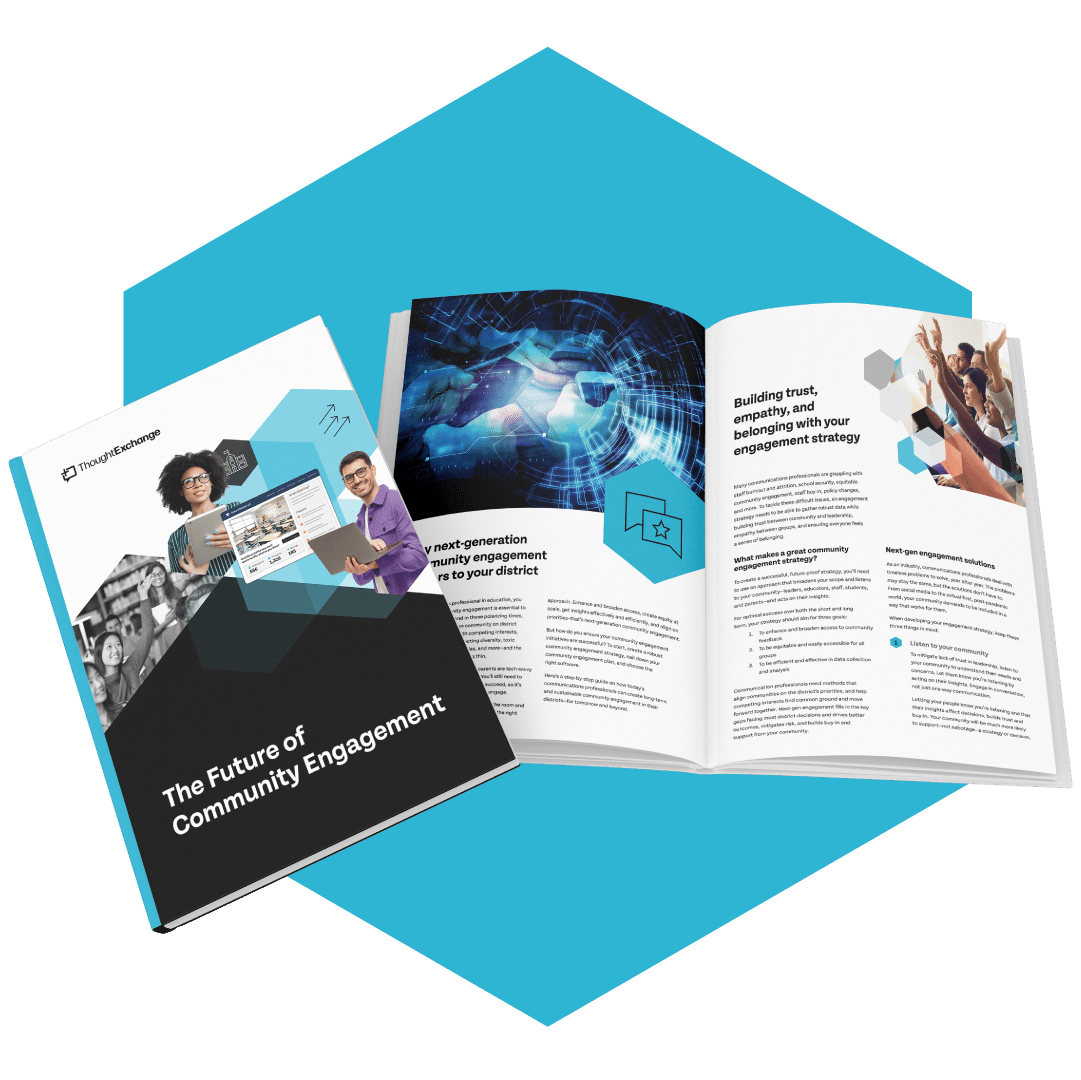 What you'll learn in this guide:
Cultivate long-term and sustainable community in your district
Better future-proof your community engagement strategy
Enhance your community engagement plan
Choose the best community engagement software
See how ThoughtExchange can help Communications professionals future-proof their initiatives.
Being a Communications professional in the K-12 space has never been more complex. Your community has evolved—your parents are tech-savvy millennials who are busier than ever. You'll still need to tap into their collective intelligence to succeed, so it's time to reimagine how you connect and engage.
But how do you ensure your community engagement initiatives are successful? Bring more voices into the room and meet your community where they're at with the right approach–that's next-generation community engagement. That's how you get alignment on your district's most important priorities.