The New Superintendent's Guide to Community Engagement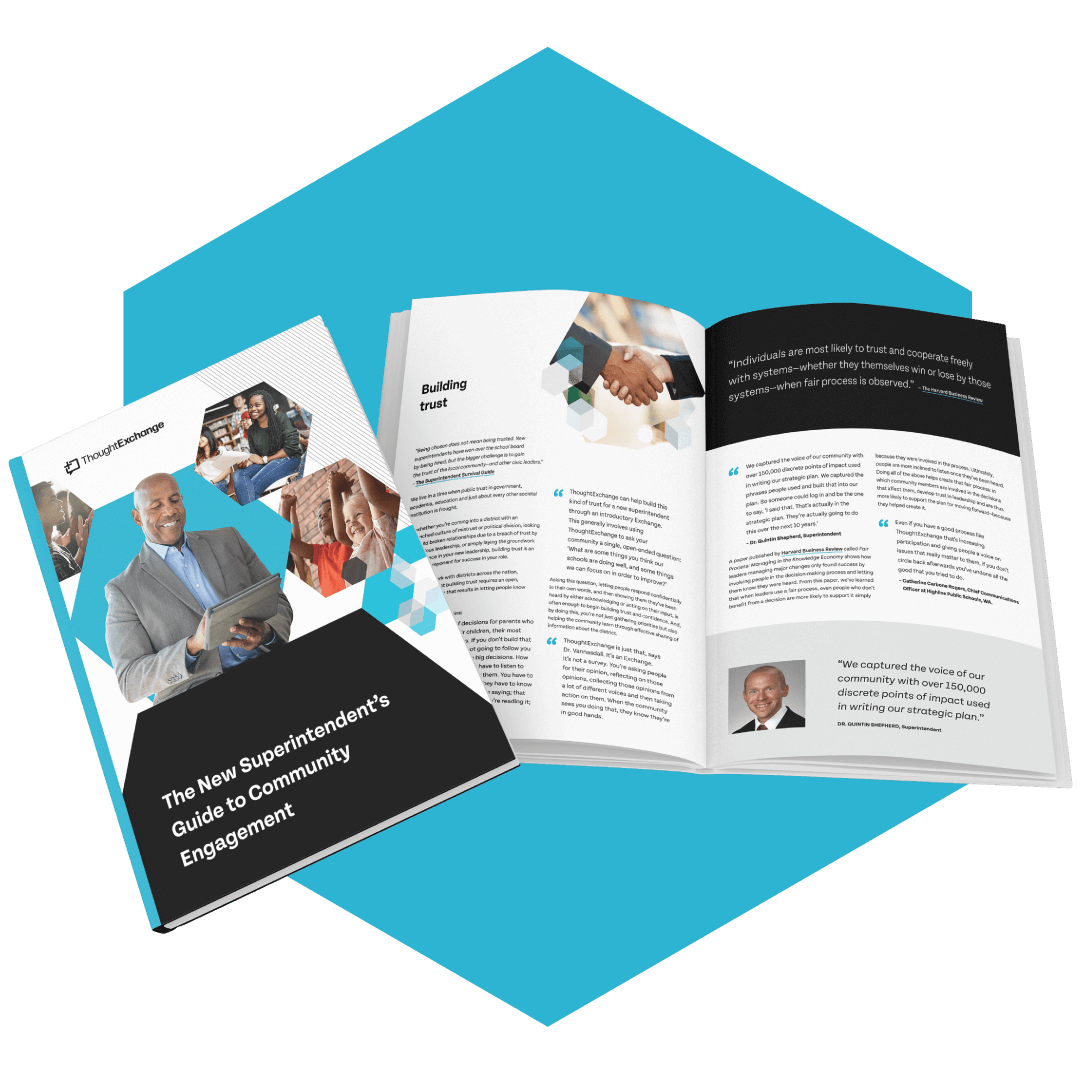 What you'll learn in this guide:
Build community trust and confidence through effective conversations
Understand your community's culture, values, and priorities with effective listening
Make a priority-based plan optimized for community support, with staff input
Community engagement is critical for a new superintendent's success
As a new superintendent, you need community engagement to make positive changes in your district. But when your community lacks trust, how do you build it?
ThoughtExchange can help. Get your community engaged, connected, and committed on day one and beyond.