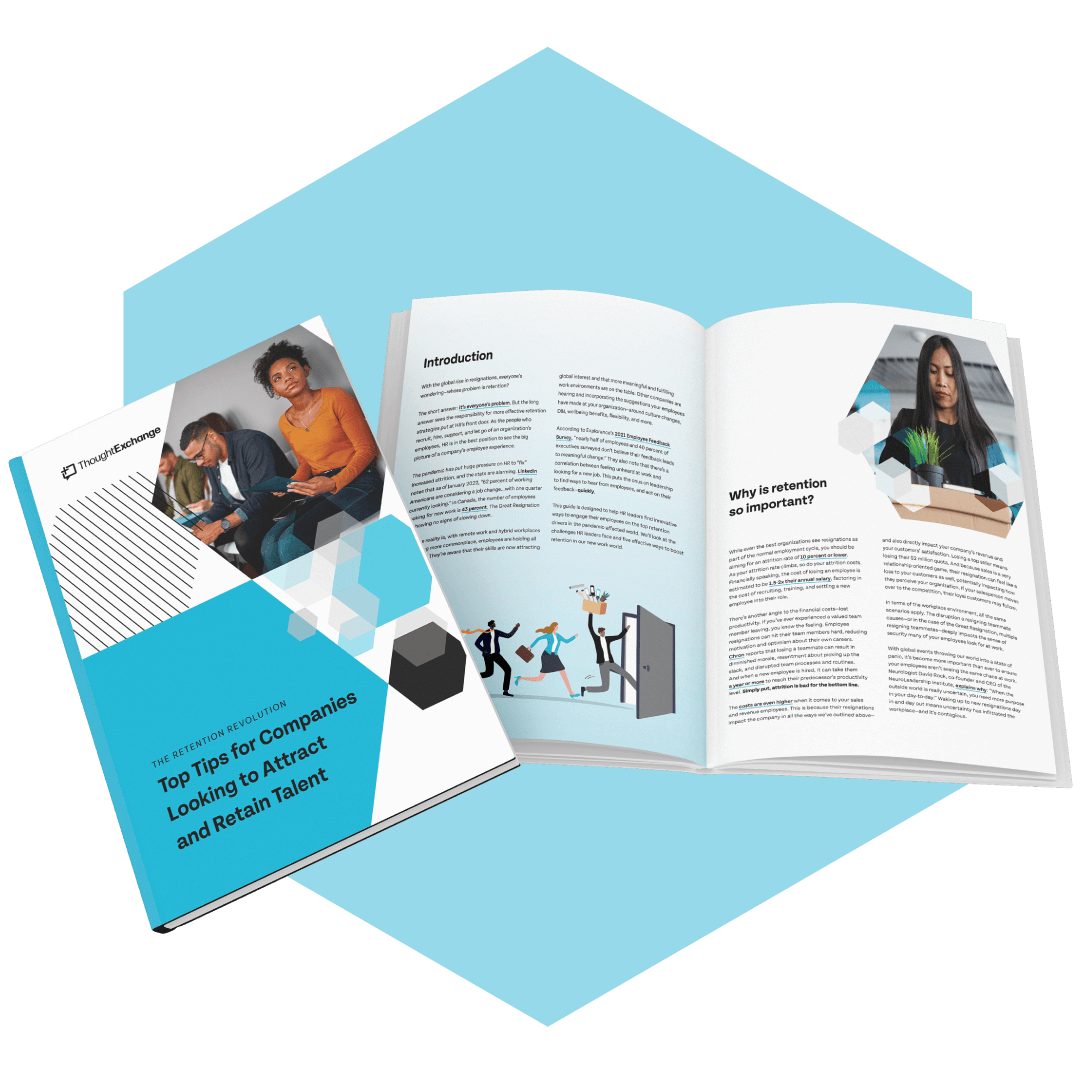 Top Tips for Companies Looking to Attract and Retain Talent
While even the best organizations see resignations as part of the normal employment cycle, as your attrition rate climbs, so do your attrition costs.
What's the best way to boost retention and develop a culture of engaged, top-performing employees? Tap into their collective intelligence.
See how ThoughtExchange is helping leaders win by including employees in the culture and strategy decisions that affect them.
Download the guide for:
The top drivers of attrition—and their impact on business outcomes and profitability
What top talent is looking for in company culture and benefits packages
How to structure your workplace to attract and retain top talent
How to streamline your retention data and recharge disengaged employees
What top-performing organizations are doing to lower their attrition rate