HR.com Announces New Partnership with ThoughtExchange to Foster Collaboration and Connection, Empowering Professionals
The partnership will bring about more engagement opportunities, community collaboration, and inclusive conversations at HR events, programs, and more.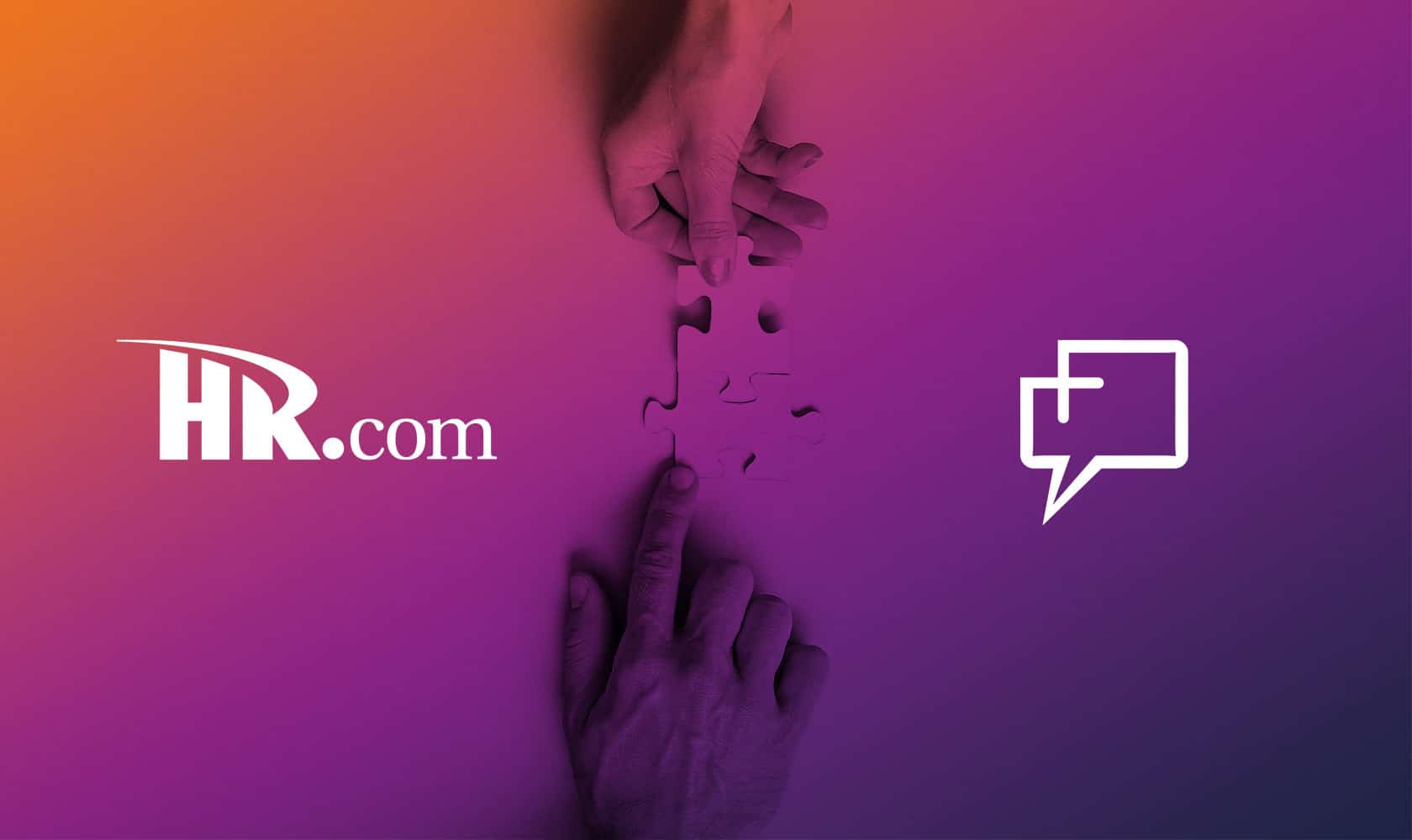 Jacksons Point, Ontario, Canada  – HR.com, the largest network of human resources (HR) executives and resource and education platform for HR, has announced their latest partnership with ThoughtExchange to bring about more engagement opportunities, community collaboration, and inclusive conversations at HR events, programs, and more.
ThoughtExchange's innovative technology allows every person in the crowd to give input and be heard on various topics. Whether a presenter at a webinar or a virtual networking opportunity, attendees and participants of HR.com programs will have even more opportunities to connect to HR solution providers, voice their opinions, participate in polling, and take their virtual event experience to a whole new level.
ThoughtExchange works to bring people together and break the one-way communication of group settings that is typical of most event attendee experiences. They are committed to using their platform to address timely topics around current diversity and inclusion sensitivities and current events.
This goes hand-in-hand with HR.com's mission, vision, and values, as they strive to bring meaningful, informative content and conversations to the HR community and help professionals also be a resource to each other.
Future attendees of HR.com webcasts, virtual events, and online networking opportunities can expect to advance their careers with opportunities for interactive education and information, live responses, communication, and feedback in real-time with their peers and fellow participants. 
"The partnership between HR.com and ThoughtExchange was a natural fit. HR.com reaches millions of HR professionals facilitating learning through their platform, and ThoughtExchange encourages these professionals to interact in real-time with both the speakers and each other, through the sharing and rating of thoughts," stated Dess Wood, Chief People Officer at ThoughtExchange. "It feels great to be part of this vibrant, global HR community, encouraging the sharing of ideas and the learning that results from it."
ThoughtExchange is taking part in HR.com and HRCI's Inspire virtual event this week, showcasing their expertise at their virtual booth and sharing insights at two relevant sessions about the power of employee voice, collaboration and remote working tools.
______________________________________________________________________
About HR.com
At HR.com, we are committed to educating HR professionals and helping them build meaningful careers. When it comes to HR, we connect them with everything they need and over 1.75 million HR pros agree! (How could that many people be wrong!) They rely on the HR.com community as the foremost, trusted resource for education, career development, networking, and compliance. Offerings include the largest network of HR executives, leading-edge industry research from the HR Research Institute, 13 monthly HR-themed ePublications, innovative HR education including 250+ annual webcasts, the most comprehensive HR certification exam preparation that guarantees passing SHRM and HRCI certification (prepare for a salary increase!), as well as valuable HR tools, and legal compliance updates. HR.com has the largest knowledge base of HR practices globally and offers unparalleled training and networking for HR professionals all over the world… 24/7… 365. Visit www.HR.com to maximize your potential.
For more information, contact:
Jenna Watson Gudgel
PR Communications Manager, HR.com
jenna@hr.com
About ThoughtExchange
In 2009, the ThoughtExchange team set out to help organizations around the world unlock the wisdom of crowds to help solve challenges.  Now with thousands of leaders crowdsourcing insights and bringing together millions of people in the business and public sectors, the original dream has become a reality, and we're gaining momentum around the world. For more information, visit: https://thoughtexchange.com/