ThoughtExchange Announces New Platform Integrations and User Interface
ThoughtExchange's new release introduces key customer feedback-driven features and updates to make data analysis and decision-making even faster.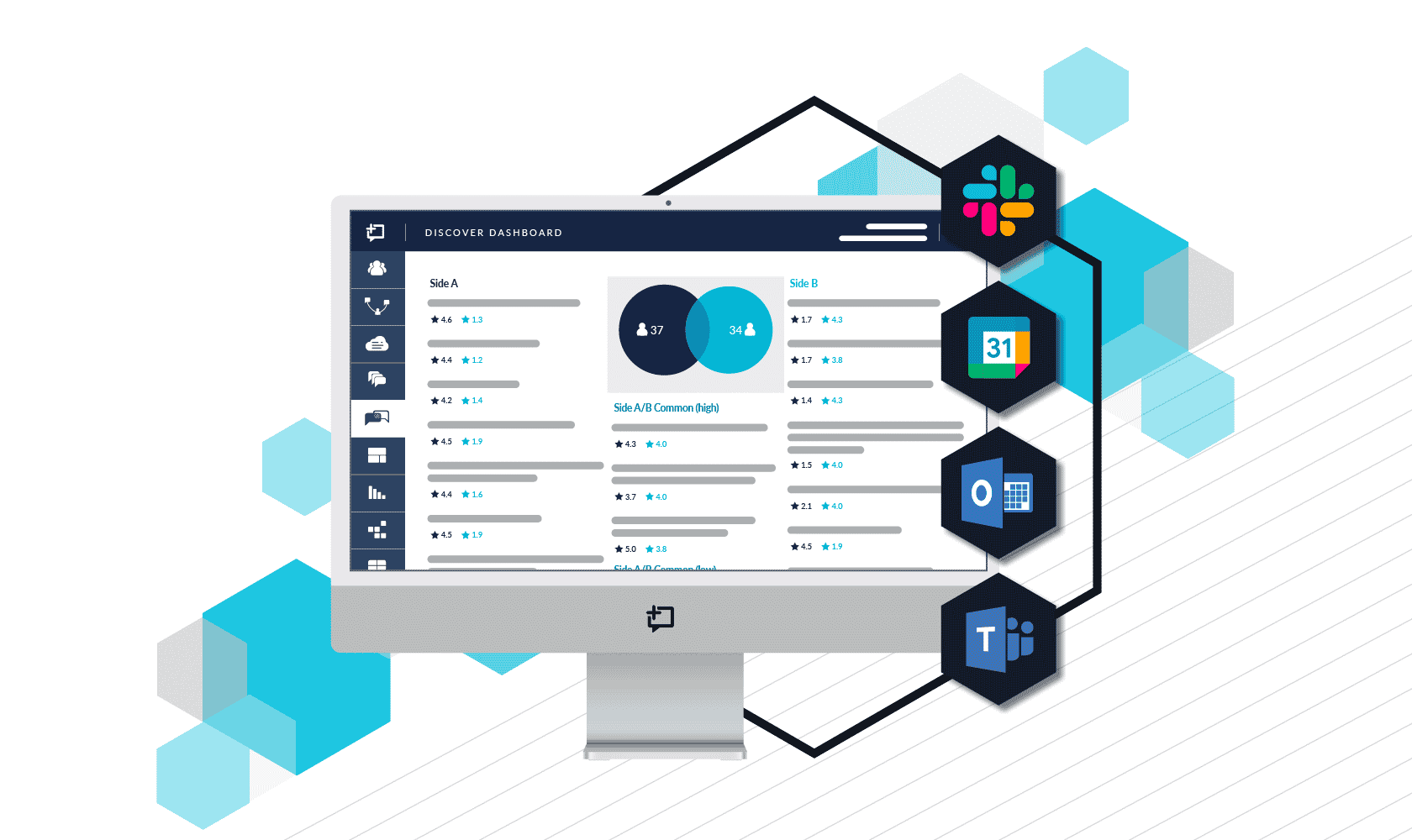 ---
The new product updates allow organizations to unlock the true collective intelligence of their teams with greater speed and deeper insight.
---
October 6, 2022 – Rossland, BC – ThoughtExchange, the only Enterprise Discussion Management platform powered by patented anti-bias technology, has today unveiled a series of key customer feedback-driven updates, including integrations with Slack, Microsoft Teams, Outlook Calendar and Google Calendar, and a new version of its user interface.
The updates will ensure that ThoughtExchange's current and future customers can more effectively transform and differentiate their employee experience and community engagement programs, with unparalleled access to the most impactful benefits of collective intelligence software.
They include:
Integrations, including for Slack, Microsoft Teams, Outlook Calendar, and Google Calendar.
Templates for theme sets, survey questions, and participant groups.
A new UI that allows users to work with custom templates that align with their unique strategic priorities.
A new results page which includes key themes, sentiment, and a streamlined look.
Insights to Actions Reports, or custom Exchange reports, that summarize in-depth analyses of Exchanges, and highlight key areas where leaders can take action to increase alignment.
As economic and market conditions present emerging challenges past the pandemic, global leaders are increasingly turning to simple, efficient tools that help them navigate uncertainty while prioritizing employee voice and experience. In this climate, unlike traditional surveys, ThoughtExchange gives them the ability to gain instant, unbiased insights from tens, hundreds, or thousands of people—without spending weeks or months making sense of the data. These latest product updates equip them with deeper insights, faster results, a more streamlined experience and ahead-of-the-curve collective intelligence technology amidst the increasing pace of change.
"Our customers spoke, we listened and took action," said ThoughtExchange's CEO Dave MacLeod. "I'm thrilled for this evolution of our platform, which will enable leaders across all industries to unify people through voice equity, and make better decisions, faster."
The latest improvements to the company's core technology will further allow ThoughtExchange to meet rising market demand for collective intelligence technology, helping more leaders than ever reduce bias, raise all voices across organizations, and make better real-time decisions.
Over the past 5 years ThoughtExchange has grown its revenue 479%, in parallel with a mainstream shift toward a distributed workforce and a global understanding of the importance of inclusive and diverse conversations.
About ThoughtExchange
ThoughtExchange is the only Enterprise Discussion Management platform powered by patented anti-bias technology. The award-winning SaaS platform crowdsources information in real-time allowing leaders to make decisions based on the data gathered from those conversations.
Modern leaders use ThoughtExchange to quickly gain critical insights and improve decision-making. Whether you're engaging ten stakeholders or a community of 10,000 people, ThoughtExchange allows leaders to drive strategic discussions at scale. All of our customers including GE Healthcare, SAP, and WestJet use ThoughtExchange to increase alignment, improve performance, and drive better results. Unlike traditional surveys, respondents feel more comfortable answering questions candidly and our dynamic analytics make it simple for leaders to see which topics matter most. ThoughtExchange was founded in Rossland, British Columbia, but its teams enjoy working remotely from anywhere.