ThoughtExchange Closes Final Tranche of $34M Series B to Accelerate Growth of Voice Platform
Consistently recognized as one of Canada's fastest-growing companies, ThoughtExchange has recently passed 100 corporate customers.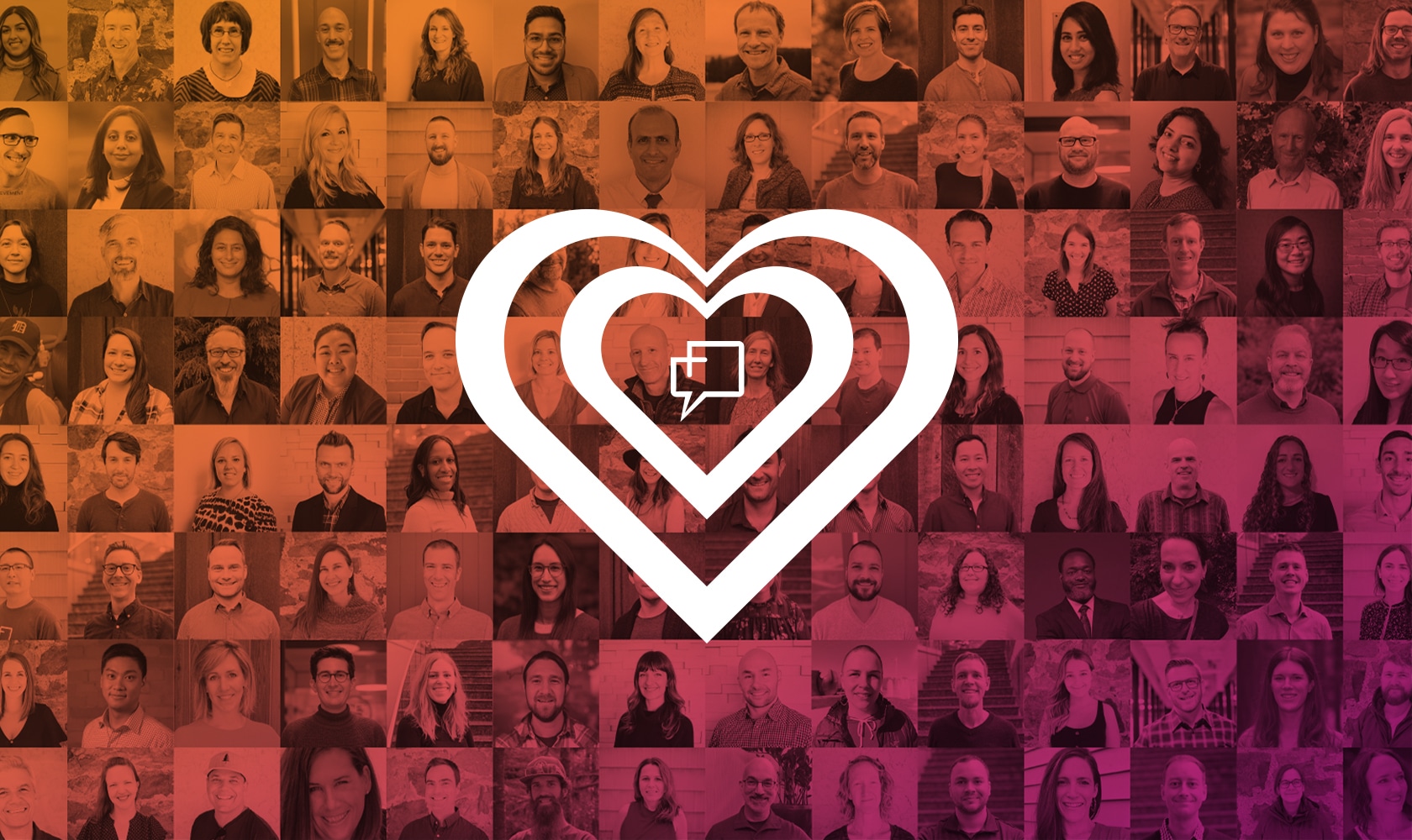 VANCOUVER, BC – November 10, 2020 – ThoughtExchange, the most advanced platform for scaling conversations, today announced adding Boston's HarbourVest Partners to its list of investors which completes a Series B equity financing now totaling $34M.

"2020 has accelerated a permanent change to the way organizations operate," said Dave MacLeod, co-founder & CEO, ThoughtExchange. "Voices need to be heard, in an inclusive and unbiased way, if leaders want to uncover the issues that are getting in the way of growth and success."

Senia Rapisarda, Managing Director, HarbourVest Partners said, "Today's dynamic business environment requires effective communication between leaders and their stakeholders. With changes to how people work, including operating remotely, the ability to quickly and effectively tap opinions and insights of teams will allow leaders to make more informed decisions. ThoughtExchange is well-positioned to help organizations achieve this objective."

Consistently recognized as one of Canada's fastest-growing companies, ThoughtExchange has recently passed 100 corporate customers which include many Fortune 500 brands like Allstate Insurance, McDonalds and American Airlines. Usage increased dramatically as leaders responded to the pandemic crisis and prioritized diversity and inclusion initiatives in their organizations. Millions of people have now engaged in candid crowd conversations using Thoughtexchange software.

"Having HarbourVest participate directly in this round is validation of the trajectory ThoughtExchange is on and how significant its future potential is viewed," said Rob Antoniades, co-founder & General Partner at Information Venture Partners. "As well as bringing capital support, the HarbourVest team has global reach and experience backing growth companies like ThoughtExchange. We're immensely excited to have them join our group of core investors."

About ThoughtExchange

ThoughtExchange's voice platform enables leaders to easily scale mission-critical conversations to include hundreds and even thousands of people. Participants are invited to share candid thoughts and then rate others' thoughts without knowing who shared them, eliminating an enormous list of biases such as ethnicity, gender, rank, etc. Involving everyone in sharing their thoughts about decisions that affect them uncovers critical insights while building a culture of inclusion and trust. Patented data analysis and AI provides deep insights and surfaces actionable intelligence to help leaders make better-informed decisions. ThoughtExchange has employees in remote offices across Canada and now has a growing team in the USA.
For more information, please visit thoughtexchange.com
About Information Venture Partners
Information Venture Partners is a Toronto-based team of experienced venture capital investors focused on backing the next generation of leaders in B2B FinTech and Enterprise SaaS. Current investments include BigID, Coconut Software, Flybits, Knowtions, LendingFront, PostBeyond, Procurify, Q4, Sensibill, Jirav, ThoughtExchange, Verafin, and Cinchy. 
For more information, please visit https://www.informationvp.com
About Yaletown Partners
Yaletown is a leading Canadian IoT and Cleantech investor focusing on Intelligent Industry companies. Its investments enable the application of data and technologies to digitally transform traditional industries, drive innovation, create operational efficiencies, and reduce the impact of climate change. In 2017, Yaletown received the CVCA's Venture Capital Deal of the Year award for its investment in BitStew, Canada's largest venture financed exit of 2016. Backed by leading institutional investors, including pension funds, and a network of successful technology entrepreneurs, Yaletown has offices in Vancouver, Calgary, Toronto, and Montreal. 
For more information, please visit www.yaletown.com
About Voyager Capital
Since 1997, Voyager Capital has focused on first-round venture investments to help entrepreneurs in the Pacific Northwest create winning businesses. Built on the team's extensive experience with startups and its exceptional network across the industry, the firm's entrepreneur-centric approach accelerates the pace at which companies can build, execute, pivot and scale. Voyager has $520M under management investing in B2B software, cloud infrastructure, and applications driven by AI and machine learning. With offices in Seattle, Wash., Portland, Ore., and Vancouver, BC, Voyager provides its portfolio the unwavering support and stage-appropriate connections needed to disrupt markets and create sustainable competitive advantage.
For more information, please visit https://www.voyagercapital.com/
About HarbourVest 
HarbourVest is an independent, global private markets investment specialist with over 35 years of experience and more than $69 billion in assets under management, as of June 30, 2020. The Firm's powerful global platform offers clients investment opportunities through primary fund investments, secondary investments, and direct co-investments in commingled funds or separately managed accounts. HarbourVest has more than 600 employees, including more than 145 investment professionals across Asia, Europe, and the Americas. This global team has committed more than $42 billion to newly-formed funds, completed over $25 billion in secondary purchases, and invested over $18 billion directly in operating companies. Partnering with HarbourVest, clients have access to customized solutions, longstanding relationships, and actionable insights.
For more information, please visit https://www.harbourvest.com/
For all interviews or media inquiries, please contact: 
Josh Stanbury josh@sjspr.co | 416-628-7441