ThoughtExchange COO Jessica Nordlander named one of Canada's Most Powerful Women
Nordlander has been recognized for her commitment and impact in fostering true innovation and better leaders for a better future.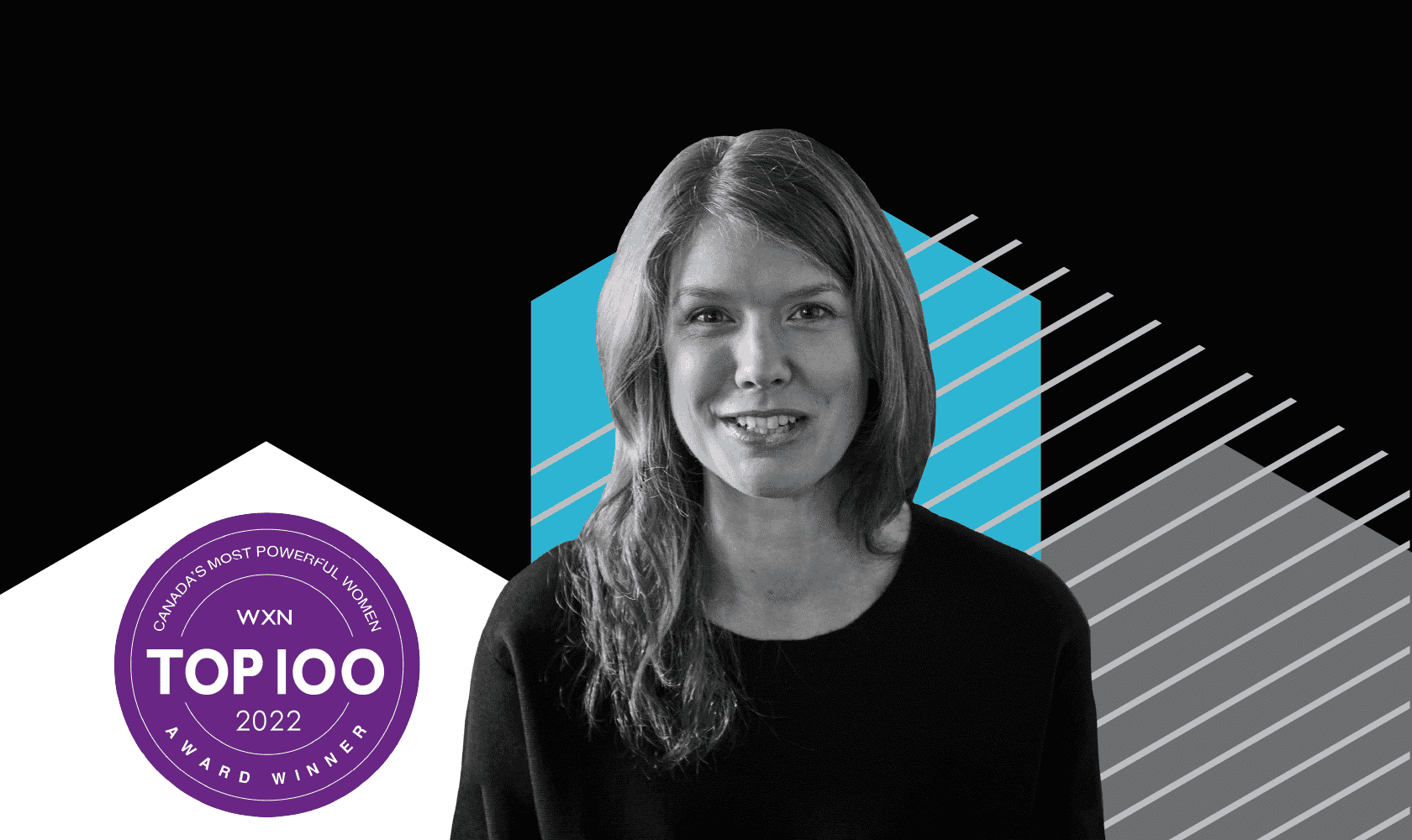 October 19, 2022 – TORONTO — ThoughtExchange's COO Jessica Nordlander was today named one of Canada's Most Powerful Women by the Women's Executive Network (WXN), recognizing 105 outstanding women across Canada who create meaningful change in the way they lead within their organizations and communities.
"This year's winners truly inspire us in the way they lead from a place of truth. They make Canada a better place by unabashedly following their passions and purposes without apologies, excuses or hesitation," said Sherri Stevens, Owner and CEO of WXN. "This year's winners join a continuing legacy of powerful women leading change, established 20 years ago when we began this awards program, and 25 years ago when WXN first began as an organization. We have a lot to celebrate in this milestone year."
The Top 100 Awards span the private, public and not-for-profit sectors, with the winners selected by WXN's Diversity Council of Canada.
"I am incredibly honoured to be named to this prestigious list of changemaking women across the country," said Nordlander. "That being said, what is 'power' ultimately worth if not used to drive positive change? So I'm simultaneously humbled and reminded to instil this mandate into all that I do both professionally and personally, today and into the future."
Previous Top 100 winners include The Honourable Rona Ambrose, former leader of Canada's Official Opposition in the House of Commons; The Honourable Dr. Jean Augustine, the first African-Canadian woman elected to the House of Commons; Melissa Grelo, co-host of CTV's The Social; Michele Romanow, tech entrepreneur and venture capitalist; and Susan Aglukark, award-winning musician.
About ThoughtExchange
ThoughtExchange is the only Enterprise Discussion Management platform powered by patented anti-bias technology. The award-winning SaaS platform crowdsources information in real-time allowing leaders to make decisions based on the data gathered from those conversations.
Modern leaders use ThoughtExchange to quickly gain critical insights and improve decision-making. Whether you're engaging ten stakeholders or a community of 10,000 people, ThoughtExchange allows leaders to drive strategic discussions at scale. Unlike traditional surveys, respondents feel more comfortable answering questions candidly and our dynamic analytics make it simple for leaders to see which topics matter most. Today, ThoughtExchange's customers span school districts representing millions of students across North America, and large public and corporate organizations including GE Healthcare, SAP, WestJet, Cineplex, Logicalis and the City of Oakland.
For media inquiries or to arrange an interview with Jessica Nordlander, please contact: media.inquires@thoughtexchange.com
About WXN
Women's Executive Network (WXN), a member-based organization, is North America's #1 and only organization that meaningfully propels and celebrates the advancement of professional women at all levels, in all sectors, and of all ages. WXN delivers this advancement through training, events, mentoring, networking, and award and recognition programs for members and partners. WXN operates in Canada and the U.S.