ThoughtExchange Ranks No. 69 on the 2020 Growth List
Our five-year revenue growth of 1281 percent landed us on this prestigious list of Canadian Companies that are thriving through a time of global uncertainty.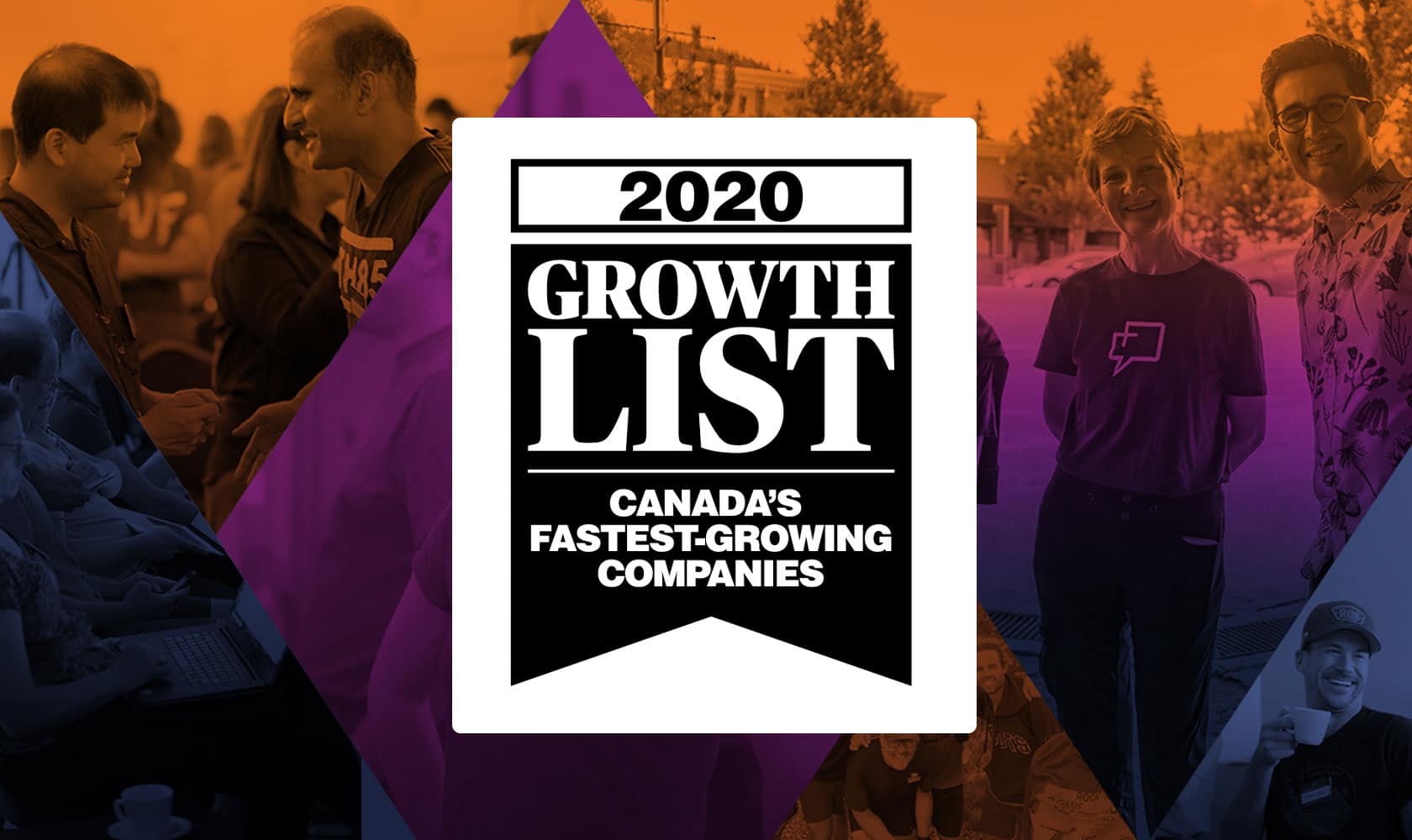 We're thrilled to share that Canadian Business ranked ThoughtExchange number 69 on the 2020 Growth List with our five-year revenue growth of 1281 percent.
In 2020, we've seen how our crowd conversation software provides leaders with a platform for keeping people connected in times of crisis. We've had to make changes to adapt to the uncertainty that this year has thrown at all of us, but we've kept one thing steady: our commitment to inclusive conversations.
We stand by our crowd conversation software because it's what's gotten us through this tough year. Our team has made it through the mental, emotional, and financial ups and downs 2020 has thrown at us by sharing our struggles. We've also been innovating because we're tapping into every mind at our company. And at the end of this unbelievable year, we can say we're a more robust, resilient, inclusive culture because of it.
We hear the same from our customers – that ThoughtExchange has helped them through some of the toughest challenges they've faced in their careers by keeping their communication healthy and the ideas flowing. With the sudden move to remote learning and work, ThoughtExchange has been essential to their transition because it's helped maintain their peoples' morale, engagement, and productivity.
"The companies on the 2020 Growth List are really exceptional. Their stories are a masterclass in how to survive when the economy throws a curveball. Despite turbulence, the 2020 Growth List companies showed resilience, spirit and, most importantly, empathy and strong leadership," says Susan Grimbly, Growth List Editor.
It's inspiring Canadian Business included ThoughtExchange on their prestigious list, and we're grateful for the recognition.
Produced by Canada's premier business and current affairs media brands, the Growth List ranks Canadian businesses on five-year revenue growth. Growth List winners are profiled in a special print issue of Canadian Business published with Maclean's magazine and online at CanadianBusiness.com and GrowthList.ca.