ThoughtExchange for Enterprise
Remote Selling Challenges
Diagnose and solve your sales problems as they arise. Our guide to Remote Selling can show you just how effective crowd intelligence can be in overcoming your remote sales obstacles.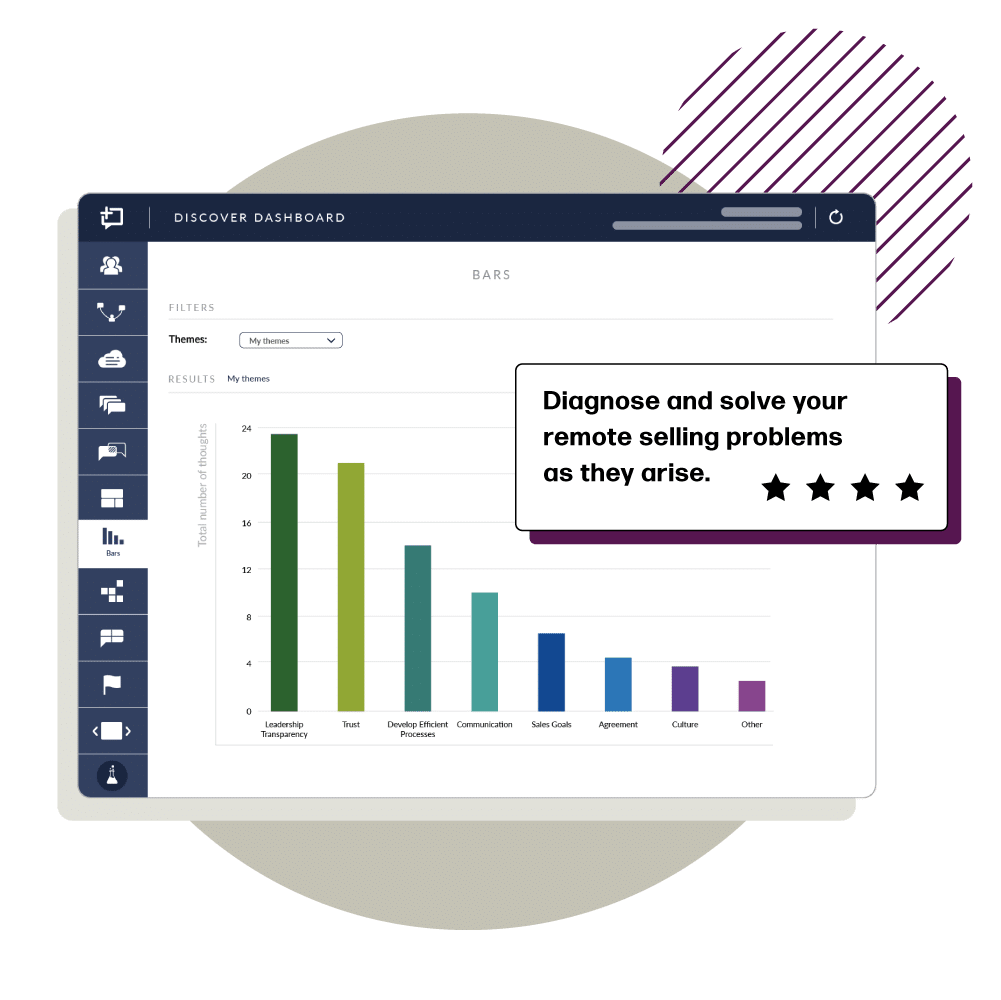 Diagnose and solve your remote selling problems as they arise
Digital relationship building is one area where collective intelligence of your teams—or even the entire organization—can unlock ideas and approaches that may otherwise be overlooked. Overcome Remote Selling obstacles effectively by gaining strategic alignment across the board.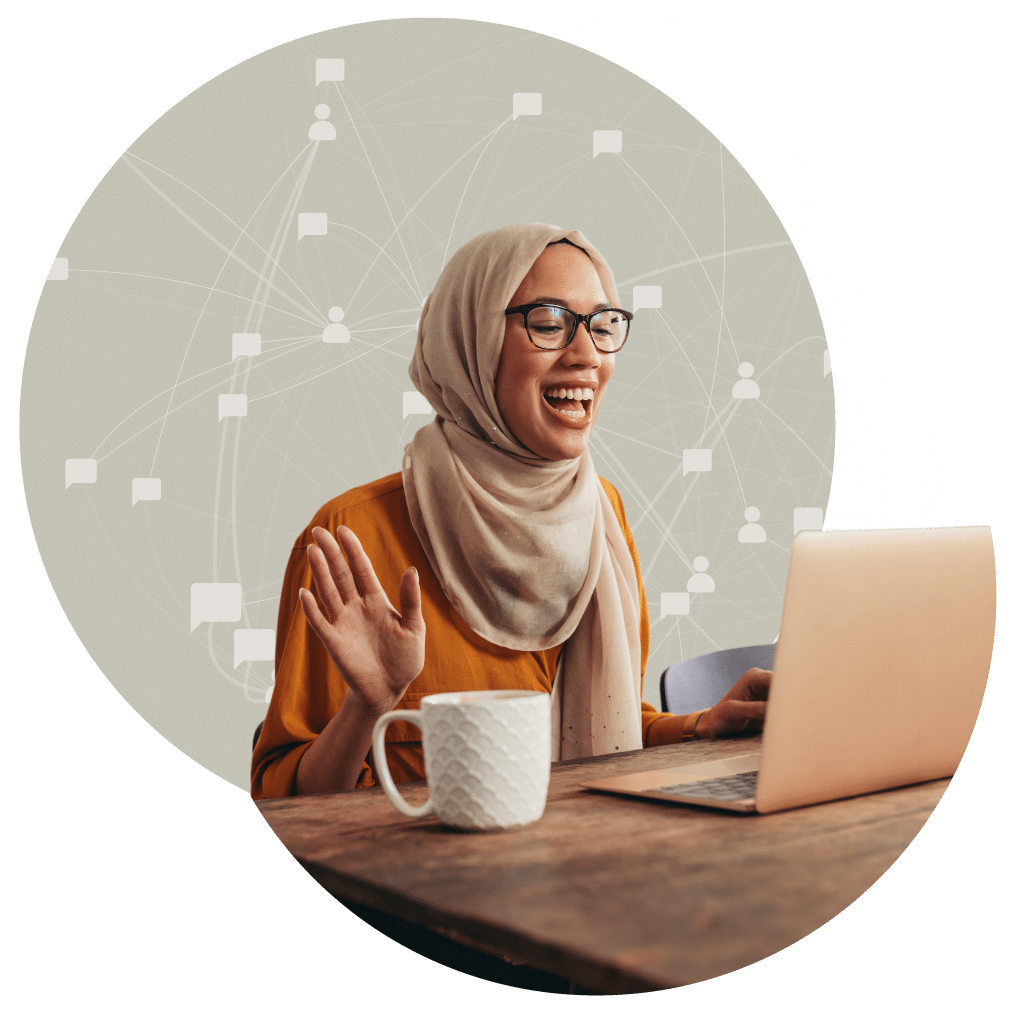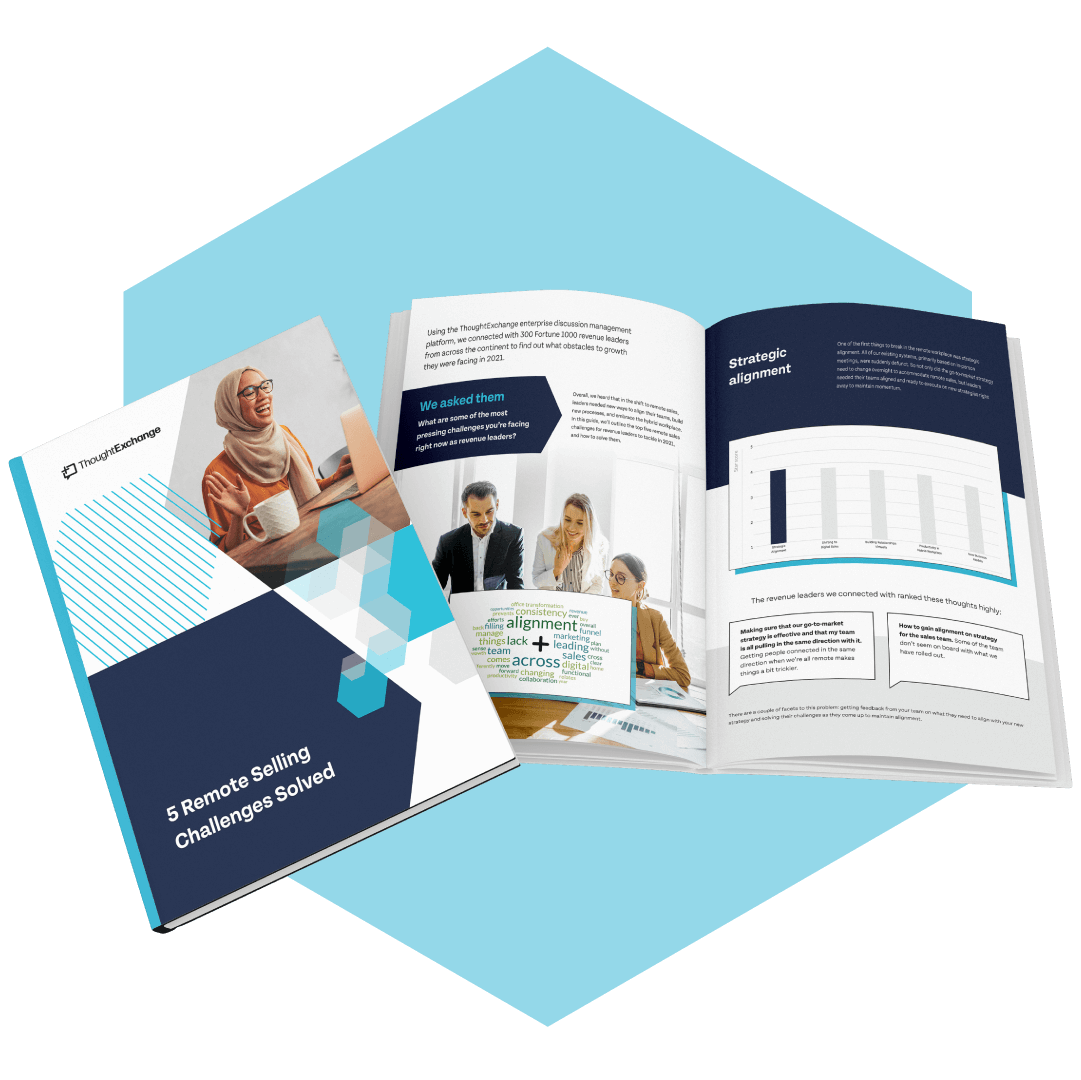 Don't let the challenges of remote selling tank your profits.
Get our 5 Remote Selling Challenges Solved: Executive Playbook and see how quickly you can overcome them.