CUSTOMER STORY
ThoughtExchange Helps Blue Valley Create a Culture of Engagement with ThoughtExchange
Unified in 1965, Blue Valley Schools encompasses 91 square miles in southeastern Johnson County, Kansas. Consisting of five high schools, nine middle schools, 21 elementary schools, an alternative high school, the Center for Advanced Professional Studies, and Hilltop Campus, it serves 23,000 students in total.
With students identifying 90 different languages as their primary home language, Blue Valley Schools is committed to a diverse and inclusive environment, which prepares all members of the Blue Valley community to thrive in a diverse world.
Making People Feel Heard While Getting Better Data
2020 has been a hard year for schools and communities. "There have been a lot of different viewpoints that left us feeling like our community is more divided than ever," says Kristi McNerlin, Chief Communications Officer at Blue Valley Schools. "We want to know what work we can do to bring our community together."
Blue Valley Schools' goal is to support their community in several areas: communication, academics, and social-emotional wellbeing. But, as McNerlin tells us, support begins with being able to hear what the community has to say. "Sometimes leaders want black-and-white data—How many people answered this or that?— but sometimes it's more about how people feel versus quantitative data from a limited number of survey choices," says McNerlin.
That sentiment is something McNerlin and Blue Valley Schools' leadership has noticed while running surveys alongside ThoughtExchange. "People want to feel like they have a voice and that we're not putting words in their mouths," McNerlin says. "With ThoughtExchange, people can authentically express themselves— where they are, and to what degree."
"With ThoughtExchange, people really feel strongly about their ability to voice where they're coming from. That's the difference between ThoughtExchange and a standard survey. Participants really feel like they can share their thoughts."
By using open-ended questions, Blue Valley Schools can go beyond making participants feel heard. When paired with simple yet powerful tools such as Themes and Differences, ThoughtExchange results have given district leadership far better data to work with. "It takes the guesswork out of trying to determine what different stakeholders are thinking," McNerlin explains. "We have a clear picture painted by the tools that ThoughtExchange gives us."
"The Exchange platform allows us to just gather so much information so quickly, so efficiently, and so effectively. I'm not aware of another tool available that does that!"
ThoughtExchange Helps Blue Valley Schools Save Time and Money
"Countless companies offer the ability to complete surveys in a traditional Q&A format. It takes hours, and sometimes days, to put that information together in a way that we can use," McNerlin describes.
"ThoughtExchange is wizardry. I've had to invest a lot of time in other products, and I can say they're far behind."
"With a survey, in order to get what we need, we've had to invest a lot of time and manual labor," McNerlin says. It's a time-consuming process which, she admits, "can come with error because we're not experts in manipulating survey data. We have to try and figure it out. But with ThoughtExchange, we don't have to 'figure it out.' The software does it for us."
Getting the Right Data that Tells a True Story Well
Stories can be powerful tools in the right hands, identifying challenges, highlighting opportunities, and celebrating successes in a way that's easy for others to understand. And for McNerlin and her team, Slides has become the district's de facto storyteller.
"With ThoughtExchange, we have the story in less than a minute.
Literally."
"With ThoughtExchange, in less than a minute we have our story written for us. We get an outline of the chapters, and we become the facilitators of a presentation that we create at the touch of a button. Like, boom, you have the baseline for your story. It's already there, versus spending hours with a system where you have to manipulate that information yourself."
With the return that ThoughtExchange has given McNerlin and Blue Valley Schools' leadership, McNerlin says that the next focus is to go beyond district-wide initiatives and into schools, where time is a precious resource for principals and teachers.
"Our principals need to be able to use ThoughtExchange with their students," McNerlin tells us. "We need ThoughtExchange for site councils with PTOs and board advisory committees. We want our community to feel like we care about what their thoughts are. We're listening—we want you to engage with what other people are thinking, and we want you to see the results. It's not just a one-way dialogue. That's where we see this growing."
"Our goal is a culture of more than just feedback, but engagement with our community. With ThoughtExchange, our community can see conversations and contribute in a way that's very simple for us to extract information and understand what they need."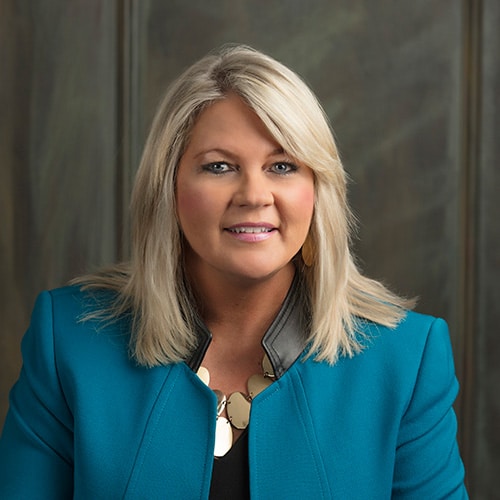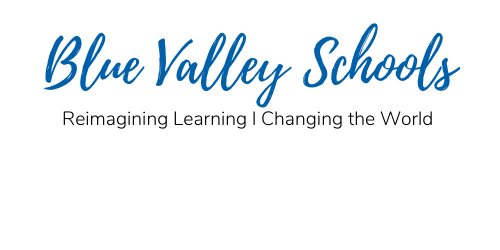 "With ThoughtExchange, our community can see conversations and contribute in a way that's very simple for us to extract information and understand what they need."
KRISTI MCNERLIN, Chief Communications Officer at Blue Valley Schools