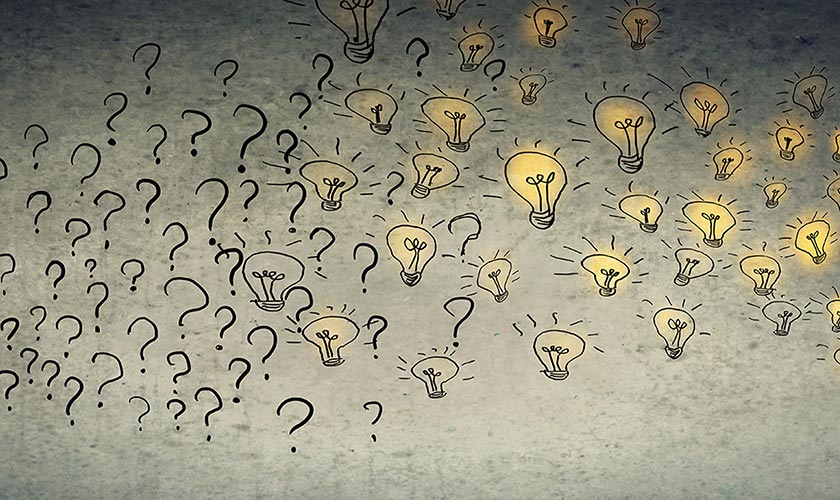 Helping LEADS Set Leadership Strategy at Scale
---
It's a big mission, and one that LEADS takes seriously. So, when Executive Director Ben Grebinski wanted to improve engagement within the LEADS leadership community, he looked for a solution that would offer both speed and scale.
Until recently, the process of getting thoughts, feedback, and ideas from LEADS members left the executive team with some hard decisions to make. "While the board meets six to seven times per year, they have specific things to focus on that they need done," Grebinski told us. "They just don't have time to go back and forth with individual members and get their thoughts and opinions on countless proposals and initiatives."
It's also a problem that scales as an organization grows. "How do you get people across an entire province to come together, have important conversations, and reach agreement in a short period of time?" he asked. "That was always an issue within my organization, as well as other organizations. We really need to represent the voice of everyone, and not just two or three people."
By taking the busy-ness out of meetings, LEADS can focus on the business at hand
Bringing the province's education experts together in one place can get expensive quickly. But with ThoughtExchange, less money is going into the planning and logistics typically associated with leadership events.
"We don't have to round up sticky notes, sort them, summarize what's on them, and try to report the results back in a way that makes sense," Grebinski said. "It's all instantaneous. You can't reach an answer that quickly using traditional methods like focus groups. You just can't get it done in that short a period of time."
"Within minutes, there are results that we can post for everyone to see. We can instantly develop a set of themes and topics, and build the day's work plan right there in front of a room full of people."
"Within minutes, there are results that we can post for everyone to see. We can instantly develop a set of themes and topics, and build the day's work plan right there in front of a room full of people."Ben Grebinski, Executive Director
Addressing uncertainty for new users
"Of course, there's always some nervousness when using something new," Grebinski admitted. "You need to make sure things work properly, ensure that people don't have technical issues, and you want to know that you truly understand the results before giving a summary."
Grebinski and his team found that ThoughtExchange was remarkably simple to get up and running with. "The thing about ThoughtExchange is that it's pretty much foolproof." Grebinski shared. "There's no need for the leader to try and interpret the results because it's all automatically sorted. But if you want to, there's the flexibility to get in there and theme or work with the data however you want."
Creating better leadership
For Grebinski, the value in ThoughtExchange goes beyond saving time and money. He sees ThoughtExchange as a vital tool for gaining fresh perspectives on topics old and new.
"Surveys are narrow," he said, comparing ThoughtExchange to other tools LEADS has used in the past. "But an exchange is very open, which gives you a better sense of where the culture is at. It doesn't narrow the conversation."
"I often find things in an exchange that I didn't think about. As a leader, you're not always right. Your perspective may not always be accurate. How you see things may not be how everyone else sees things."
An evolution of how work is done
For LEADS, letting people engage "in an authentic way" has led to people engaging more often. "What I'm finding is that the more I use ThoughtExchange, the more participation I see happening," Grebinski said. "It becomes a way of business within your organization, and it's become our way of getting perspectives in a quick and efficient way."
When asked what could be contributing to increasing participation as time goes on, Grebinski told us that "an exchange allows people to self-express and share what's on their mind. Because of the open-ended nature of the questions, it lets them engage in an authentic way. They can express their thoughts and ideas in a way that others can relate to and support."
And in Grebinski's mind, the payoff of using ThoughtExchange is clear: "When you have large participation and great engagement, you make better decisions. And ThoughtExchange serves that purpose very nicely."
When asked what he'd say to someone considering ThoughtExchange
"Be a risk taker. Start thinking (and working) outside the box. Give it a try, because you don't know what you don't know."
---
ThoughtExchange provides software solutions that bring people together, build trust and make progress on important topics. Whether it's employees, customers or whole communities, our solutions effortlessly connect you to your stakeholders. People can confidentially and independently share their thoughts, appreciate other points of view and understand how their perspectives are connected to decisions. Our patent-pending data analysis gives you the insights to make informed decisions and take action.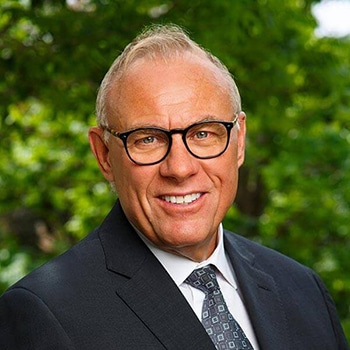 Thought Leader
Ben Grebinski
Title
Executive Director

Industry:
Government Organization
Location:
Saskatchewan, Canada