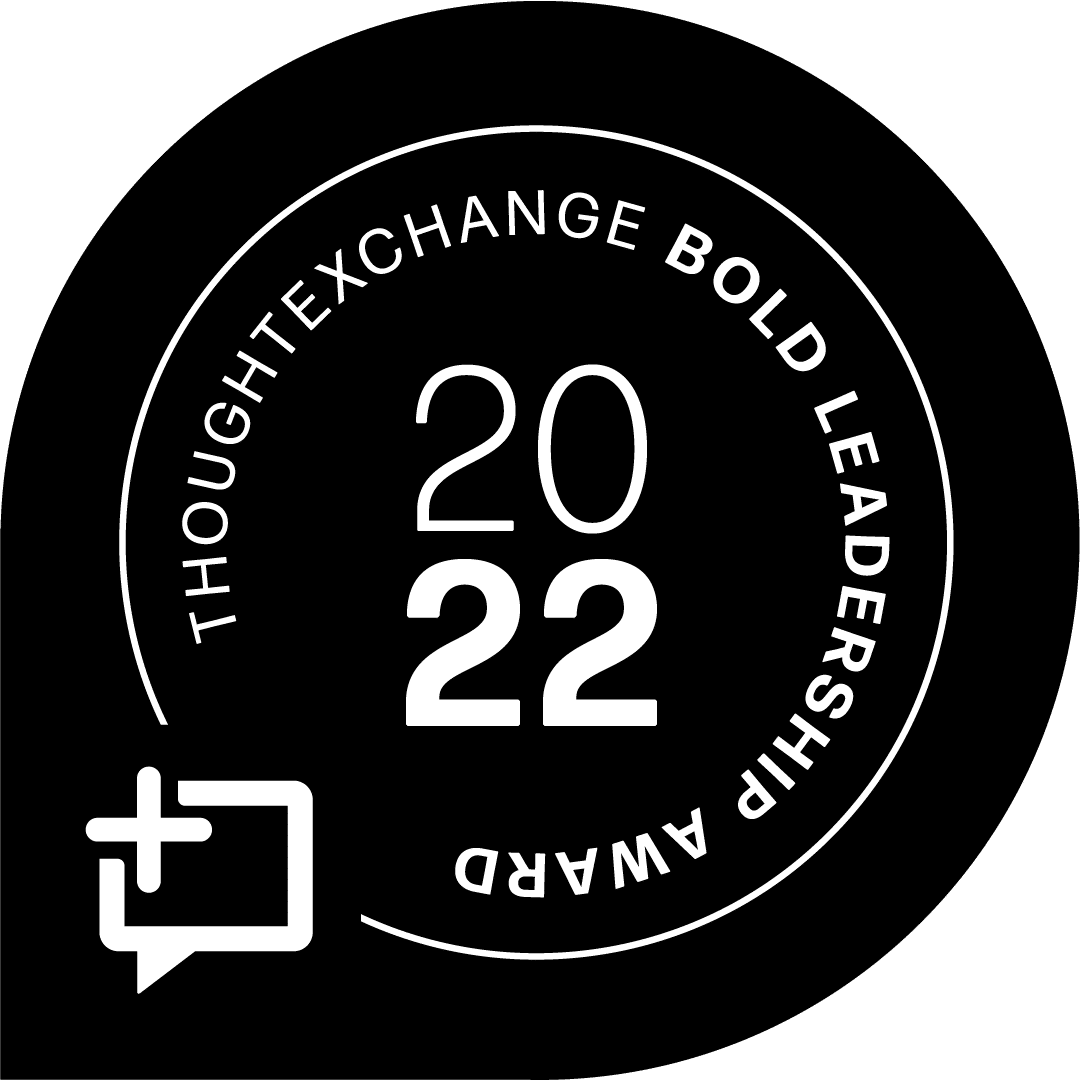 ThoughtExchange 2022 Bold Leadership Award Winner
Michael Gomez, Ed.D., Saddleback Valley USD
For making a meaningful impact by using ThoughtExchange to gather diverse perspectives and ensure the presence of an authentic community voice in district plans.
The district Communications Team gets faster, more in-depth data for their Listen, Learn, Return
community engagement plan.
Scott Harvey became Chief Communications Officer at Community Unit School District 303 in July 2022—the same month the district hired a new superintendent, Dr. Paul Gordon. As new administrators to this St. Charles, IL district, they wanted to tap into their community's perspectives right away, so they could get acquainted with the people and do their best work on the community's behalf.
"There was a lot for us to learn from our community who had been there, seen it, done that. And one of the key pieces of data we received early on was that people wanted to have a say in their district."
To start, Harvey needed to put together a community engagement plan. He and Dr. Gordon developed District 303's
Listen Learn Return plan
for the 2022/2023 school year. Beginning in August 2022, the district would bring its staff, students, parents, and community members together to ask them three questions: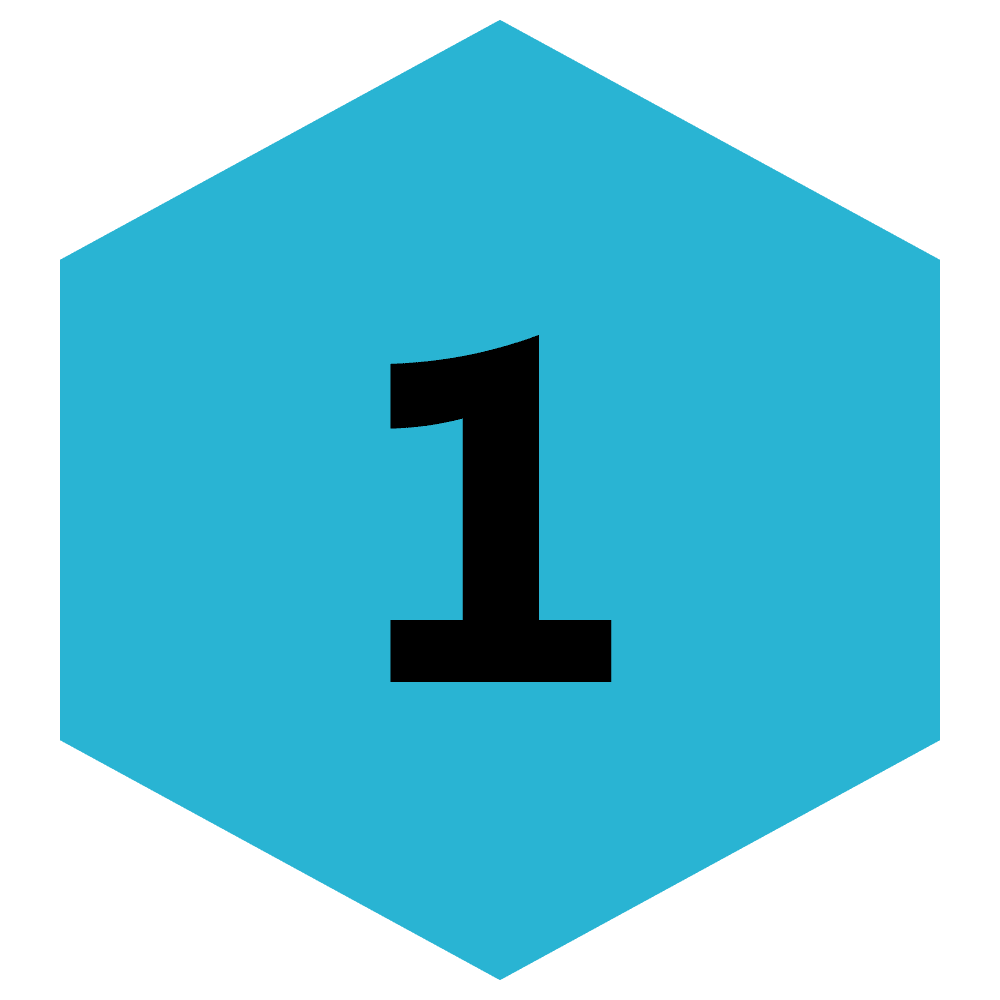 What are the challenges facing the district?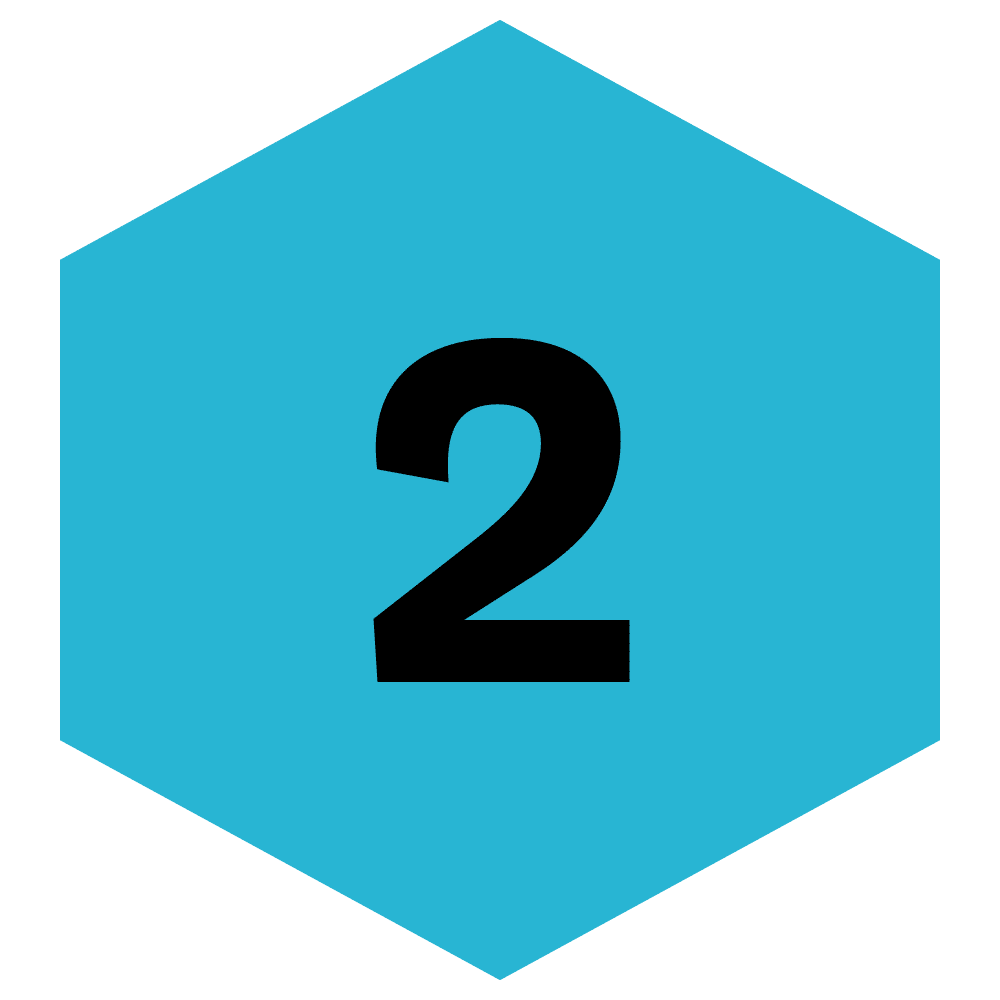 What are the opportunities for growth?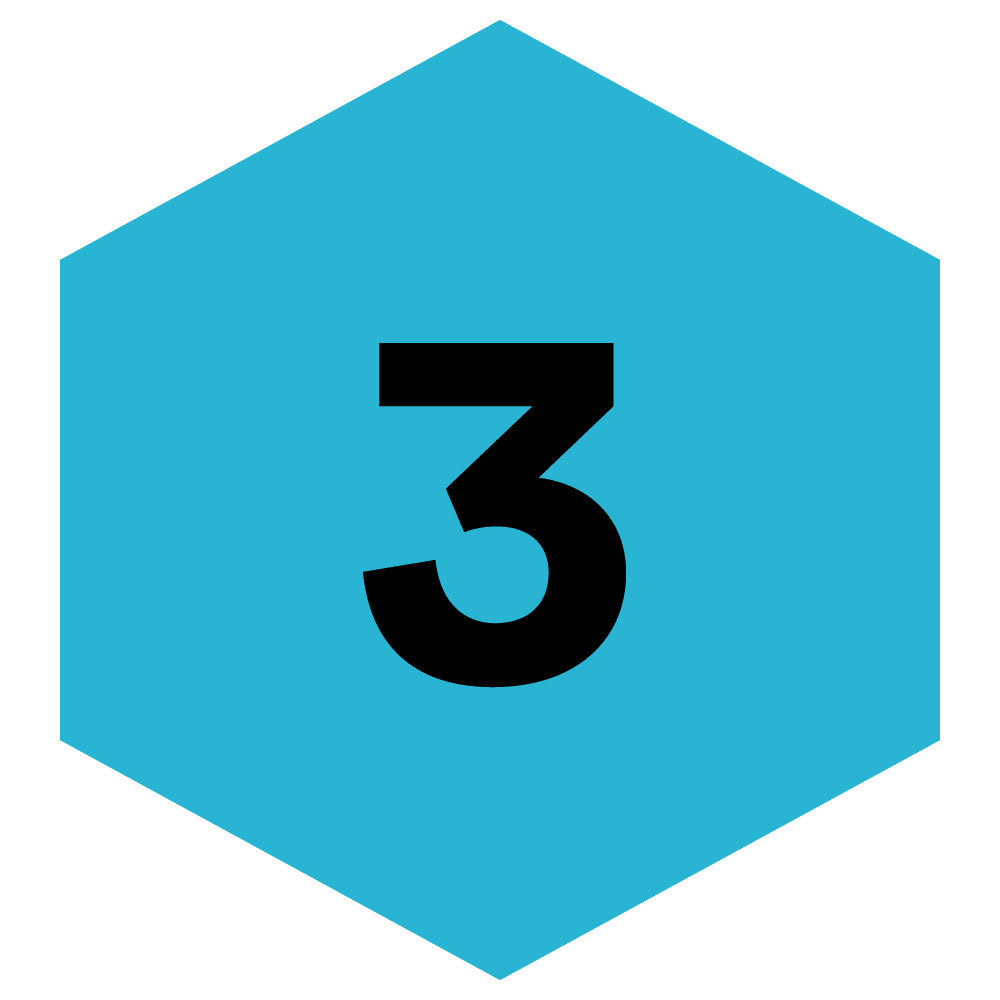 What are you most proud of in the district?
To lay the foundations for a successful school year and build trust between the new district leadership and the community, Harvey ensured that District 303 had a robust engagement plan. These three questions would inform him and Dr. Gordon on how the community felt about their district while providing an opportunity to participate in district decision-making.
"The idea was to have listening and learning sessions in the beginning, followed by the return aspect to bring the engagement full circle," Harvey explains. He knew the district would host in-person sessions to encourage community members to share and reflect on each other's perspectives. But he also knew hearing every voice in his large Illinois district would be tough.
"We serve a large district of about 12,000 students and 1,800 staff members. It can be difficult to always hear everyone's perspective when you serve that many people. The process wasn't just about listening, learning, and eventually returning with some action steps—it was about engaging with each other within our community to find solutions that best serve our students."
Aware that the district needed a way to access more voices than the in-person sessions could provide, Harvey and his Communications team needed a platform to handle large participation numbers while matching the quality of their in-person engagement. In their search for a community engagement platform, they found ThoughtExchange.
Scaling community engagement with ThoughtExchange
Harvey and his team knew ThoughtExchange was the right platform for the job. Because it provides a digital solution for scaling community conversations similar to the in-person sessions District 303 was hosting, the district could ensure its participants could connect in a way that no other survey and engagement technology provides.
Harvey could immediately see the potential in our Exchange functionality. "Through the opportunities to share thoughts, view those thoughts, and rate those thoughts, you are allowing that exchange of ideas, learning the perspectives of others, and expressing whether you resonate with that thought or if you don't," Harvey explains.
In Fall 2022, District 303 began in-person sessions, where Harvey's team hosted 222 people across several sessions. To build up a data set, participants used Post-It notes to share feedback with the group. They anonymously wrote their thoughts and ideas down on notes and posted them on the board for others to read. They discussed some ideas in smaller groups and then with the whole group. Afterward, Harvey's team gathered the hand-written notes to transcribe and analyze.
"

It was important for us to have people in the same room together, not only so we can meet them and they can meet us, but for them to start to engage with one another. But we knew we needed to scale it, because we could only have so many in-person sessions, and it can be difficult to attract a large group of community members to in-person meetings.

"
ThoughtExchange was the solution. Running Exchanges allowed them to keep the open and thoughtful dialogue they needed to work out some of the district's challenges, opportunities for growth, and points of pride for the community.
Gathering faster feedback
Many districts turn to survey technology alone when seeking feedback from the larger community. But Harvey and his team knew that a closed survey wouldn't achieve the quality of participation they wanted.
"ThoughtExchange just checked all the boxes," Harvey emphasizes. "It was the service that gave us the most consistency to continue to have audience members interact with one another. In a lot of surveys, you don't have a chance to engage with another survey participant."
Because District 303 had already held the smaller in-person sessions, they had a data set to work with before they launched the first Exchange. Involving weeks of transcribing and digitizing hand-written notes, that data set was hard-won—but more on that later.
Harvey leveraged our robust Exchange set-up tools to ensure he made the most of his team's accomplishments with the in-person engagement.
"

The in-person sessions allowed us to create themes in advance, and we chose the four prominent themes from those sessions. Then we plugged them into the Exchanges, ran the Exchanges, and then had participant feedback funnel into those themes.

"
Using the ThoughtExchange platform, District 303 achieved impressive results:
3 Exchanges
1,838 participants
2,023 thoughts
104,386 ratings
The Exchanges showed a high level of interaction between participants, with each participant reading and rating an average of 50 thoughts. If each interaction was a 1-minute in-person conversation, completing the process would have taken more than 1,500 hours.
Three features for better engagement
The Exchanges worked seamlessly with District 303's in-person data and encouraged participants to reflect on each other's perspectives. But Harvey feels that ThoughtExchange provided him with much more.
As Chief Communications Officer, he knows a lot can impede authentic communication between leadership and the community. Whether it's a lack of connection with underserved or disengaged community members, participants feeling uncomfortable sharing their real concerns, or keeping polarizing conversations respectful, finding a way to open up communications and bridge those gaps is challenging.
With a customer base of school districts representing thousands of educational leaders and nearly 40 million students across North America, ThoughtExchange has learned to build features and tools that prioritize equitable, informative, and respectful conversations.
Equity
We take equity in community conversations seriously, so Harvey can be sure that District 303's Exchanges help them connect to populations that may not attend their in-person engagement sessions.
We mitigate bias in Exchange participation through:
Participation on any device at any time
Anonymized participation
Real-time translation in 100+ languages
Accessible technology
Randomized rating system
"

ThoughtExchange allows us to provide buy-in opportunities for individuals that have been sitting on the sidelines, feeling like their voice didn't matter. Now they have a more active role in the process and not only share their feedback, but also interact with feedback from others.

"
Anonymity
One key feature that Harvey wants in District 303's in-person engagement—and in their digital engagement initiatives—is anonymity.
Anonymous participation encourages participants to:
Share their honest thoughts
Candidly rate each other's thoughts
Avoid pressure to "pick a side" in the conversation
For the Communications team, anonymous participation means:
A more accurate picture of community perspectives
Fewer "loud voices" and special interests to navigate
Identifying misinformation early on
"

Through ThoughtExchange, we can hear people's open and honest feedback about legitimate concerns. But we also hear from people who misunderstand or maybe believe false information. By providing that anonymous way to share feedback, we can understand what we need to do to not only develop action steps for the legitimate concerns but also to provide clarifying language for the things that might be misunderstood.

"
Moderation
With more than a decade of experience in education, we understand that serving a district population in divisive times is challenging. Many education leaders have leveraged our Exchange moderation tools to guarantee that their community engagement initiatives are open and receptive to all perspectives while ensuring they remain respectful and productive.
Harvey is no exception. As a Communications professional, he knows deliberately offensive or identifying thoughts can derail a conversation.
"There are very challenging subjects in K12 and education in general. To work through those, we need people engaged in open, thoughtful, and diplomatic dialogue with each other—so moderation is key. It can be a challenge in an in-person session.

"I like how ThoughtExchange embeds moderation in its DNA and ensures people feel safe in a group discussion. With an Exchange, the tool can flag thoughts and send them to us for review, or the participants can manually flag thoughts if those thoughts are potentially inappropriate or identifying."
Data analysis made quick and simple
When an education leader asks a question, they must be prepared to hear, understand, and address their community's answers. Without ThoughtExchange, data analysis can take weeks—if not months—of dedicated effort to organize, interpret, and share back.
Harvey and his team gathered data in person and ran Exchanges, so he's in a great position to compare the two. When it comes to data analysis, ThoughtExchange came out on top. "We couldn't have asked for a better way to simplify the process of interpreting and providing data to our community from that feedback," Harvey shares. Here's why.
Speed
"Digitizing our in-person data was extremely labor intensive and really fell upon the Communications team. We collect it, transcribe it, theme it out, and digitize it. The Communications team spent dozens of hours on it. But ThoughtExchange allows you to receive that data instantaneously. We could easily generate and fine-tune the themes based on some keywords that came in through the Exchange. It saved us weeks worth of work."
Heatmaps
"The Heatmaps are neat. They provide a visual summary of how themes resonated with different demographics. So we're not just looking at our audience as a whole, but pinpointing what grade level, gender, or school they're affiliated with."
Reporting
"It was important that we weren't just sitting on the data for a while, but that we were coming back quickly to say, here's what we learned, here's how we're going to make changes, or here's why we will continue to do things in certain ways. Community engagement is only as good as the transparency which you provide.
"We did a lot of seamless reporting through ThoughtExchange and shared some specific pieces with slides that made it even more interactive for our audience. We felt comfortable putting our in-person engagement data next to our ThoughtExchange data in our reporting to our board and community."
Why Communications professionals should use ThoughtExchange
Now that he's almost a year on the job, Harvey knows how instrumental the Listen Learn Return process was in getting him a 360 view of his new district. We asked him what advice he'd share with his fellow Communications professionals in education, and here's what he said:
Ensure you're creating connection with your engagement initiatives:
"Think about how you're currently surveying your audience—is it providing robust opportunities for engagement? And are those individual survey responders able to connect with each other? I think it's worth considering if you're only using close-ended surveys that might not necessarily allow community members to reflect on each other's perspectives."
Provide anonymous feedback opportunities:
"Providing an anonymous, open-ended, and safe way of communicating, like an Exchange, ensures you get authentic responses from people."
Simplify your communications with authentic feedback:
"We want to ensure that we speak the same language as the people we serve. ThoughtExchange provides robust feedback and engagement opportunities for participants, so we see the common ways in which people share and think about things. You know how they talk; you know what they're thinking."
Find common ground on polarizing topics:
"It's more likely that you'll hear from people that are frustrated or have concerns about a service. And it's hard to know how that could reflect your broader population. It was important for us to understand through large participation in an Exchange if those concerns were widely held by others in our community. The Differences function shows if there are polarizing views and how to reconcile them with the thoughts that fall in the middle."
A community engagement platform for this generation
Increasingly, school districts recognize that parents and community members are looking for more digital engagement solutions. With ThoughtExchange, Harvey and his team at District 303 could scale out their in-person engagement initiative while maintaining the open dialogue they were looking for.
Our engagement and survey platform allowed the district to encourage interaction between community members and collect a robust data set in a fraction of the time that in-person sessions allow. With our sophisticated analytics and reporting features, Harvey could close the loop on the Listen, Learn, and Return process, knowing that he'd captured his district's full story.
"ThoughtExchange is a fantastic tool for community engagement on a large scale. It can help grow your community engagement and provide great opportunities for buy-in. The platform constantly adapts and evolves based on the current needs of real engagement opportunities with audience members.

"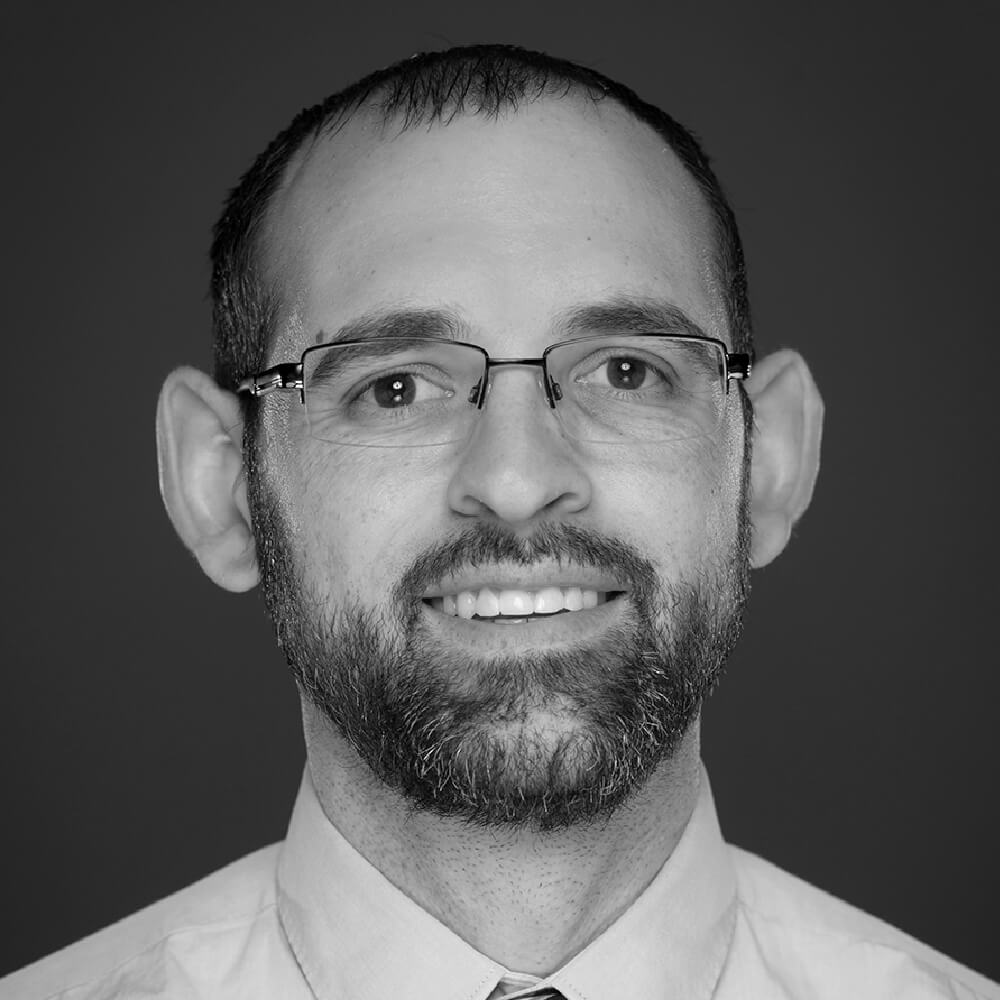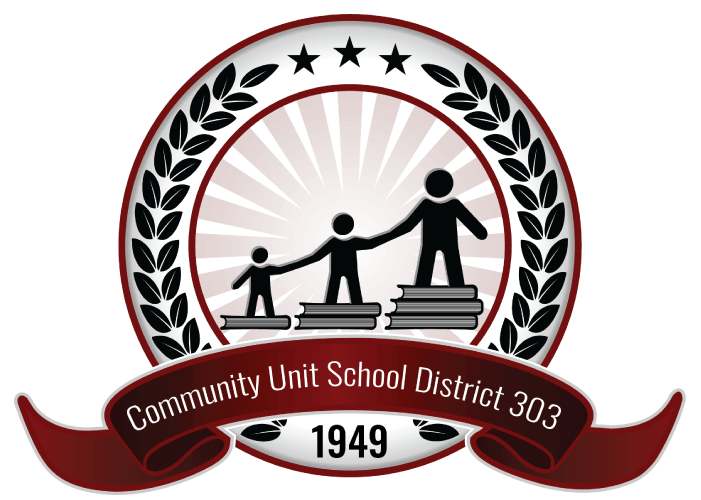 "
ThoughtExchange allows us to provide buy-in opportunities for individuals that have been sitting on the sidelines, feeling like their voice didn't matter. Now they have a more active role in the process and not only share their feedback, but also interact with feedback from others.
"
SCOTT HARVEY, Chief Communications Officer, St. Charles CUSD