CUSTOMER STORY
Union Public Schools Leverages Community Input to Change 75-Year-Old Mascot with ThoughtExchange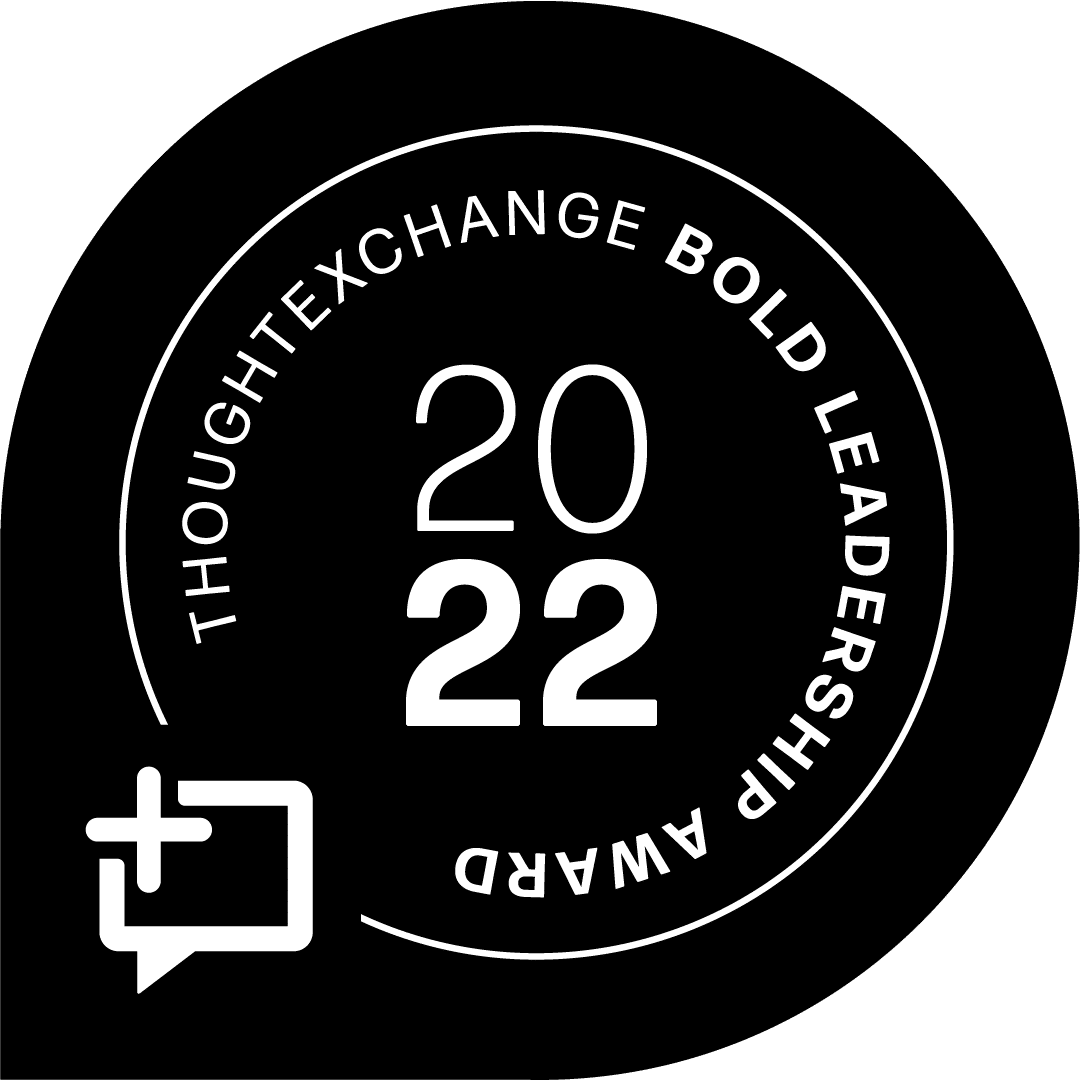 ThoughtExchange 2022 Bold Leadership Award Winner
Michael Gomez, Ed.D., Saddleback Valley USD
For making a meaningful impact by using ThoughtExchange to gather diverse perspectives and ensure the presence of an authentic community voice in district plans.
"It could have been so much worse," admits Chris Payne, Chief Communications Officer at Union Public Schools, "but by the time we rolled out the final answer, everybody agreed it was the right one." He's referring to the mascot change the district finalized in November 2021, officially removing the mascot that had represented Union Public Schools since 1945. As the eighth-largest school district in Oklahoma, home to close to 16,000 students, all eyes were on them as they worked to replace their controversial Native American mascot.
With Union Public Schools' coverage in local and national media, Payne has been fielding calls from other districts looking to do the same thing. "I've had four or five other school districts reach out on this topic," he says, "and I think we're going to continue to get calls from folks saying, 'Hey, we want to use your research process to change our mascot.'"
Why are other districts so excited about Union Public Schools' new mascot, the Redhawks? Because the district managed to garner 90 percent support from their staff, students, and community members, "and when you're getting rid of something that you've had for 75 years, 90 percent is a win!" Payne emphasizes.
Fulfilling their core values
This isn't the first time Union Public Schools proposed a change to their mascot—they considered a similar change in the 2002-2003 school year. There was increasing public pressure to retire the Redskins mascot because of its stereotyping of the Native American communities that make up close to 10 percent of Oklahoma's population. However, at the time, the district decided that since most of the feedback was coming from outside of the district, the mascot would remain.
Fast forward 17 years and leadership was fielding far more complaints from inside the district, so Payne asked leadership to reconsider the mascot change. In the wake of George Floyd's murder at the hands of the Minneapolis Police Department on May 25th, 2020, it was the right time to galvanize the community for the mascot change.
"We felt like [the mascot] no longer matched our core values," he tells us. Union Public Schools is guided by eight core values, and the previous mascot violated three of them:
Inclusiveness, cultivating an organizational culture of accepting children, families, and employees for who they are rather than categorizing them by income, ethnicity, or ability;
Collegiality, demonstrating respect and an ability to work as team members;
and Empowerment, helping people reach their full potential.
"We needed to start with the core values and the attributes this new mascot needed to have," Payne explains. "And that's where ThoughtExchange came in."
While Payne wasn't sure exactly how he was going to guide Union Public Schools through this process, he definitely knew how he wasn't going to do it. "In researching mascot changes at other school districts, we learned from others' mistakes. Because they weren't transparent and inclusive of all audiences, it resulted in a lack of agreement, and there was a huge backlash towards [the new mascot].
"When people heard that we would be doing this mascot search, I heard from people from different schools that said, 'We did it the worst way. There wasn't a process. We had this [new mascot] foisted upon us, and nobody felt like they had input,'" he tells us. "That's why I knew we couldn't do it that way. We had to do it in a meaningful way and solicit people's input." Payne was looking for a way to engage the whole community in the search for the new mascot, and he needed a platform that would facilitate a respectful, scaled discussion with the district.
This was the first time Union Public Schools had used ThoughtExchange to consult their community. While Payne was researching the best way to approach the mascot change, his alma mater, Shawnee Mission School District, turned up. They had also done similar mascot changes in their district. When he spoke to his counterpart in the district, they recommended the tool they relied on most for gathering community input—ThoughtExchange.
"They had nothing but excellent things to say," he tells us. "I was sold, and immediately went to my superintendent. I saw right away that [ThoughtExchange] was going to help us cut through the clutter and get some quick answers."
Asking for community input
With leadership in agreement on the mascot change, Payne launched his first Exchange in June 2021, asking Union Public Schools' students, parents, staff, administrators, alumni, and community members the following question:
What characteristics or attributes do you want to see reflected in the NEW MASCOT at Union High School?
There was one issue he was worried about—participation. Union Public Schools initiated the mascot change near the end of the 2020/2021 school year, and Payne was concerned that few people would want to participate in the discussion during their summer breaks. However, Union's students didn't want to be without a mascot, and the time crunch was a major concern for Payne. To encourage support, students created a jingle and a short video to promote the mascot change, and Payne made sure he leveraged the district's social media and local news media to share the Exchange with the public.
He was thrilled with the response. "We had more than 1,100 people [participate] and more than 35,000 ratings. So it was very, very well received," he shares. As someone with years of communications experience, Payne knows that it's not always easy to get communities to weigh in on district decisions like this one. "We've done traditional surveys many times, and I think in a lot of ways people are kind of over it, so it's hard to engage them," he explains, "[but] ThoughtExchange is just such an engaging tool."
He immediately noticed the positive response staff and students had to the Exchange. "People thought it was really fun [to use]. They were getting their phones out and saying, "Oh, this is really cool." It's fun to visit. You can't minimize that. I think it speaks to why we had so many people offer input."
While participant thoughts rolled into the Exchange, Payne was impressed with the way our product continuously analyzed the conversation. He was immediately drawn to Wordcloud, a tool that highlights the keywords in the discussion, sorted by frequency or rating. With Wordcloud, he had an easy-to-understand visual representation of what was most important to his participants. "Especially when we were looking at attributes, [Wordcloud] helped because it was like—oh, they want a strong, fierce mascot. They also want something that's unifying and honors diversity," he explains.
Payne was also drawn to our Differences tool, which analyzes and compares groups of polarizing ratings to show where people agree and disagree. "[Differences] helped me see where we clearly had consensus and where there were divergent, polarizing opinions," he explains. "Even in the ratings of other people's opinions, we very quickly saw where we had agreement and where we didn't. It's a great tool for building consensus."
"I knew we were going to end up probably having a runoff between two or three different mascots," Payne shares, "And my fear was that we were going to get this 50/50 split." With the representation of the entire district in the balance, he was understandably worried about the conversation becoming divisive. However, by engaging participants with our anti-bias technology and anonymous rating system, Payne ensured the mascot change didn't become a contentious issue. "It is an especially good platform for topics where you have very divergent opinions, and you're looking for commonalities," he acknowledges.
Meet the new Union mascot
In his initial attributes Exchange, two mascot ideas quickly rose to the top—Redhawks and Bison. When school started up again for the fall, Payne distributed his second district-wide Exchange, asking people to choose their favorite of the top two mascots. This time around, participation hit almost 10,000 people, including more than 7,000 students, and over 100,000 ratings. Redhawks were the clear frontrunner of the two, and as Payne was going back over the more than 300 mascot submissions from the previous months, he surfaced a design submitted by one of Union Public School's students, a junior at Union High School named Caiden Morales.
When Morales' design was presented to the district through a third Exchange, it was clear that his design was the right choice. More than 1,500 people weighed in on the logo design, and Morales was able to take their suggestions and create the finished mascot logo. His design is representing the school district he's been a part of since preschool, painted on gym floors and in school hallways. "People feel like an insider designed it, and it represents us. You just can't get any better than that," Payne says, "I think this is probably going to be life-changing for [Morales]."
Union Public Schools is well underway in welcoming its new Redhawks mascot into the district. There's a new basketball floor featuring the design, and they're in the process of creating a costumed mascot. The district is excited about the change. "It ended up being a slam dunk for us," Payne shares. "People felt very much a part of the process. Everybody has embraced [Redhawks] so much and now they're running with it, which I love because now I can let go and it becomes the people's mascot."
Confident decision-making
Again, Payne goes back to how difficult the process of changing a 75-year-old mascot could have been for Union Public Schools. "This [process] could have been nightmarish—we could have had a lot of haters out there saying, we don't like the mascot," he emphasizes. "Using [ThoughtExchange], I think, eliminated a lot of that. People felt talked to and listened to. We've had very little pushback from people. It was just a terrific process."
Making a decision that directly impacts so many people's lives is daunting, but the process left Payne feeling nothing short of confident when he presented the final mascot. "I absolutely felt confident [sharing decisions I made] using the ThoughtExchange tool," he explains. "[The participants] gave me the words to use and the attributes, and I knew what fit with our core values, so it just all worked together seamlessly." When he took the results to the superintendent and district leadership, he wasn't worried about pushback; "[the decision] was in agreement with their own beliefs because they also participated in [the Exchange]. Everybody felt like an active participant."
Besides the overwhelming support for the process and the confidence Payne felt in presenting ideas to leadership and the community, what other impacts did ThoughtExchange have on Union Public Schools? "It saves time and money. I know for a fact that ThoughtExchange has saved us months," Payne says. "If I had had to collect information and go back out and share it—the way ThoughtExchange dynamically takes all of that [input] and people can then rate it. That takes out a lot of steps."
Building consensus and community
Payne is excited about future opportunities to leverage ThoughtExchange for district communications. He's got plans to tap into student voice for the fall semester to gather student input on their learning needs and school security. "[Using ThoughtExchange], we can anticipate their concerns, calm the waters, and make them feel listened to," he explains.
He also plans to use ThoughtExchange with school administrators and teachers to find out what they need to feel supported by the district. "Since it's been such a good process, I've renewed our contract, and we're going to continue to find some other really creative uses [for ThoughtExchange]," Payne shares.
The mascot change process was eye-opening for Payne. "For years and years, I have used tools that are less open," he tells us. "I've tended to use survey questions that are much more structured." When we asked Payne to reflect on what made ThoughtExchange stand out among the engagement tools he was used to, he shared this:
"It's made me change my thinking about how I ask questions. It's expanded my horizons and my thinking. ThoughtExchange doesn't limit you, because there are always things you haven't anticipated that people will say. And this enables you to use that open-endedness to figure out, is this something that many people agree with, or is this just an outlier that only one person thought was important? [ThoughtExchange] helps you sift through that pretty quickly."
We're thrilled about the success Union Public Schools experienced with their mascot change. And with a champion like Chris Payne on our team, we know we'll continue to help school districts connect with their communities and deliver exceptional educational experiences.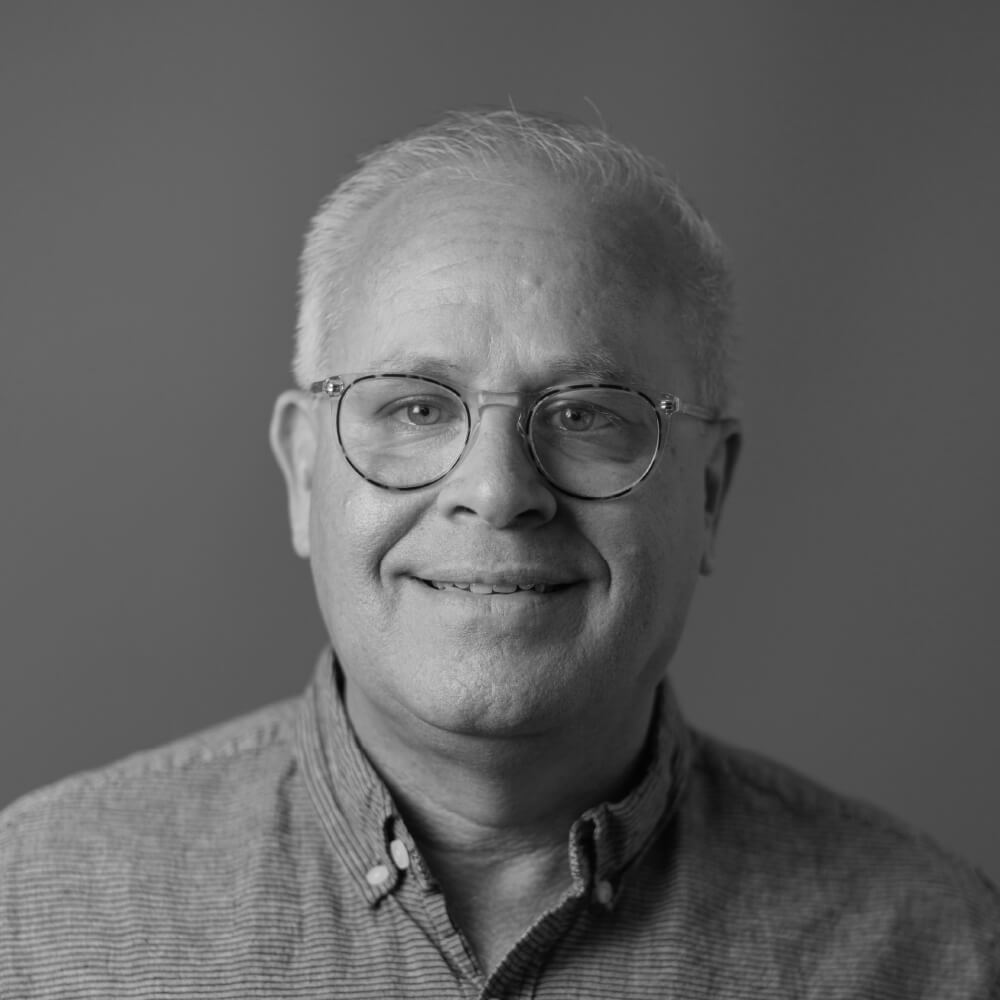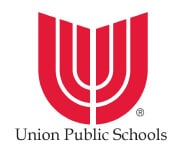 "For years and years, I have used tools that are less open. I've tended to use survey questions that are much more structured. ThoughtExchange doesn't limit you, because there are always things you haven't anticipated that people will say. It's made me change my thinking about how I ask questions. It's expanded my horizons and my thinking."
CHRISTOPHER PAYNE, Chief Communications Officer, Union Public Schools