ThoughtExchange 2021 Bold Leadership Award Winner:
Lori Casey, Ed.D, Woodland Community Consolidated School District 50, Lake County, IL
For using ThoughtExchange to lead inclusive conversations with parents and caregivers to develop a learning model that incorporates their feedback and resolves their concerns.
As the pandemic took its toll on Woodland School District 50 in Lake County, IL, Superintendent Dr. Lori Casey, Communications Manager Brooke Hagstrom, and the Board of Education knew that parent and caregiver feedback would be key to making it through COVID-19.
Their usual feedback methods weren't cutting it for some parents. After using a survey and focus groups to plan their hybrid remote learning strategy for the 2020/2021 school year, some parents complained that the survey didn't ask the right questions, and the focus groups weren't tapping into a wide enough range of insights.
"We spent so much time trying to figure out the correct wording [for the survey]," Hagstrom shared, "and there were all these different interpretations of why it wasn't asking the right questions." Luckily, Dr. Casey and Hagstrom had the right tool to address their concerns—a discussion platform that would allow parents to share their children's specific needs instead of voting on predetermined options.
While putting together their Exchange plan, Dr. Casey and Hagstrom realized they needed to ask an open-ended question to ensure a wide range of feedback for their 2021/2022 school year planning.
Woodland D50's Community Comes Together for Healthy Dialogue
In May of 2021, they shared an Exchange with Woodland D50's parents and caregivers that asked: "To help with our planning efforts for next year, please consider the following question: As we wrap up this very unique school year, what do you want us to know about your child's learning experience?"
As the thoughts rolled in, they knew they had made the right decision by using ThoughtExchange. Hagstrom told us that given the polarized political environment around pandemic measures, some members of Woodland D50's leadership were hesitant to run the Exchange.
"Some leaders were worried that the Exchange would just be a soapbox for people to vent about masks or other pandemic measures. But we were pleasantly surprised to see that people took the opportunity to share success stories, with thoughts like, "My child surprised me with how much maturity and responsibility they were able to take on this year." Thoughts like that were highly rated and set a positive tone for the conversation."
What Dr. Casey and Hagstrom saw happening in Woodland D50's Exchange is one of the not-so-secret benefits of using ThoughtExchange to connect with a community. An Exchange facilitates transparency not just on behalf of the district but among its constituents, too. This means that participants can see their community's diverse perspectives instead of assuming that everyone agrees or disagrees with them. As participants rate each other's thoughts, they can see into the minds and hearts of their community members.
For Woodland D50, it helped the vocal minority of parents understand that there was a wide range of viewpoints Dr. Casey had to consider when making decisions about the 2021/2022 school year. "ThoughtExchange showed our participants those different opinions," she explained.
Parents and caregivers who were most active on social media also appreciated the Exchange. As many leaders understand, social media can cause havoc or rally support, and Dr. Casey was glad that her district's Facebook groups responded well. "We saw them asking each other, 'Did you fill out the ThoughtExchange? Make sure you go in and participate.'"
Themes Tool Helps District Leaders Make Informed Decisions
District leaders and the Board of Education followed the Exchange's progress, watching how their participants interacted with each other's thoughts and seeing common topics arise in the conversation.
Tasked with making recommendations based on the Exchange results, Dr. Casey wasn't phased by the hundreds of thoughts her participants shared. "The Themes tool made it very clear what people wanted and didn't want," she told us. "Even though everyone might have worded it a little bit differently, we were able to pull out themes very easily."
Even with the conversation's positive tone, Dr. Casey and Hagstrom still expected some polarization. Using our Differences tool, they got a good idea of where their participants disagreed, as well as where they agreed.
"One group felt very strongly about never hearing about remote learning again. The other group was still scared of the pandemic, and they wanted remote learning to continue until their kids were old enough to get a vaccine. But in the middle were high ratings for teachers."
Despite the different views about remote learning in their district, Dr. Casey was thrilled to deliver this feedback to Woodland D50's teaching staff. "We could go back to our teachers and say, guess what—I know this is the hardest thing you've ever done, but it's recognized, and it's acknowledged, and our parents see that."
Parents' Feedback Reshapes Learning in the New School Year
Woodland D50's teachers had done their best in unprecedented circumstances, and their dedication to their students' learning showed in their community's feedback. But it was clear that the hybrid learning model the district used for the 2020/2021 school year—where teachers were responsible for teaching both in-person and remote learners concurrently—was hard on staff as well as on parents and students. With the Exchange results in hand, district leaders knew that moving into the 2021/2022 school year, a hybrid learning model would not be considered.
However, both in-person and remote groups were in favor of continuing virtual parent/teacher conferences. As a result, Woodland D50's schools will offer a mix of in-person and virtual conferences so that parents can select the model that best works for them.
Another clear concern for parents and caregivers was their children's social-emotional learning (SEL). "While we knew SEL concerns were out there, we didn't know parents had a very real fear about their kids returning to school," Dr. Casey acknowledged. "With remote learning, they felt like their kids were digressing in that area, and they wanted to know what the school was going to do to help."
Dr. Casey and Hagstrom took the Exchange results to an SEL committee, which developed a plan for Woodland D50's schools. Over the summer, the committee used the parent and caregiver feedback to create a district-wide SEL plan. For the 2021/2022 school year, every school in the district has a half-hour devoted to social-emotional learning every day.
District Builds ThoughtExchange into Quarterly Communications Strategy
Now that the 2021/2022 school year is well underway, Dr. Casey and Hagstrom plan to use ThoughtExchange strategically throughout the school year to stay on top of their community's needs. "We're going to use it every quarter as a check-in with our staff and our community, worded in a solution-focused way," Dr. Casey tells us.
She explains that ThoughtExchange will be an important part of their communications strategy, helping them get a read on their community and stay transparent with their decision-making.
"Using ThoughtExchange with our staff and community on a quarterly basis keeps us accountable, transparent, and consistent. People can expect an Exchange every quarter, and we can take their feedback to district leaders and challenge ourselves to continuously improve."
With ThoughtExchange in their toolbox, Superintendent Dr. Lori Casey and Communications Manager Brooke Hagstrom are confident that Woodland D50 will weather any coming storms. "ThoughtExchange helps us be proactive and move our communications forward," Dr. Casey tells us. And with education being one of the hardest-hit sectors by COVID-19, we're excited to see Woodland D50's leaders making decisions their community supports and helping their students thrive in a difficult time.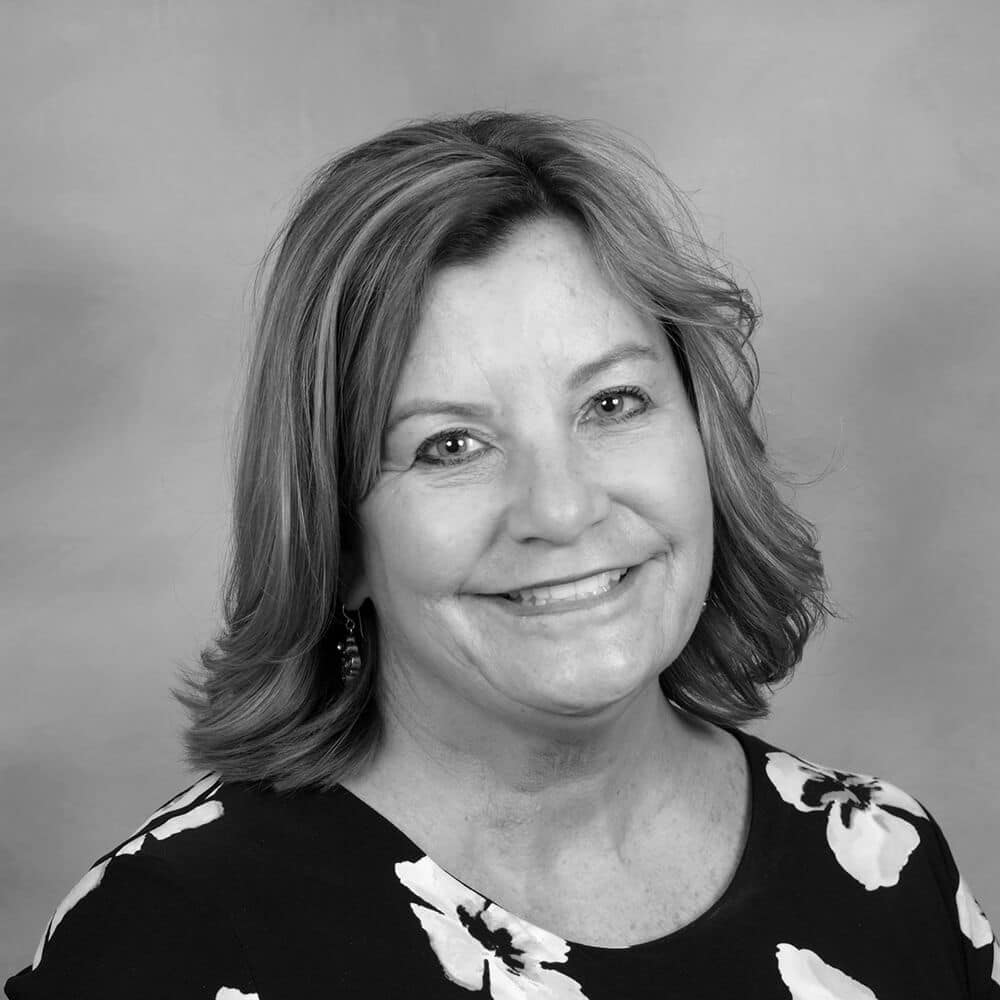 "Using ThoughtExchange with our staff and community on a quarterly basis keeps us accountable, transparent, and consistent. People can expect an Exchange every quarter, and we can take their feedback to district leaders and challenge ourselves to continuously improve."
DR. LORI CASEY, Superintendent, Woodland School District 50