Company culture can be easier to feel than it is to define. It refers to the shared value system within a company, as well as the work environment, mission, and leadership style. While culture can be cultivated, it also grows organically as a series of strategic decisions that are made over time.
And sometimes, it needs to change. A period of growth or contraction, a change in leadership, or increased employee attrition indicate that it might be time to take a fresh look at your company culture. The pandemic has been another catalyst. With beer taps and ping pong tables largely obsolete, companies are revisiting what their culture is, and how to strengthen it.
→ Download Now: How to Gather Effective Field Intelligence in the Digital World
An Introduction to Culture Change
Culture change happens when a company seeks to improve or alter its established characteristics. It's a long process but many leadership teams have good reason to embark on the journey.
Think of culture and strategy as two sides of the same coin. With your company strategy in hand, you can define and implement the culture that will enable you to achieve it. LSA Global defines this as the "how" and the "what": "Think of culture as how things get done in an organization and strategy as what needs to be accomplished – the critical choices about where the company competes and what critical few actions it takes to succeed."
For a case of culture change in action, look to computing giant HP Inc. The NeuroLeadership Institute (NLI) reported that HP introduced three new cultural principles: "Imagine the future, inspire the team, make it happen". These were adopted by 50,000 employees and, as a result, the company took the top spot in both its key markets, saw a 22% increase in employee engagement, and stock made gains to record levels.
More broadly, McKinsey's study of more than 1,000 organizations found that those with top quartile cultures (as measured by the Organizational Health Index) post a 60% higher return to shareholders than median companies, and 200% higher than companies in the lowest quartile.
Culture change can lead to higher productivity and help your organization reach its revenue targets. Let's take a look at how to speed the process up.
The Process of Culture Change
Use these best practices as guiding principles for your culture change program:
Help employees embody the change
Actions matter more than words. Show employees how they can live up to the corporate culture and explain why it's important. Link it back to measurable factors like revenue targets, innovation, or employee satisfaction.
The NLI explained how to overcome a common pitfall of culture change initiatives by considering how people's brains work. David Rock, Director at the Institute, recommended focusing on three areas:
Make it clear that the culture change really matters and give people "recallable, sticky ideas that make complete sense with everything else going on."
Build habits that support the culture change by showcasing practical examples of what it means to live the new culture and publicizing the actions of early adopters.
Provide the systems needed to adopt culture change. If accountability is an important pillar of the new culture, what processes and tools do your people need to take more responsibility for their decisions and work?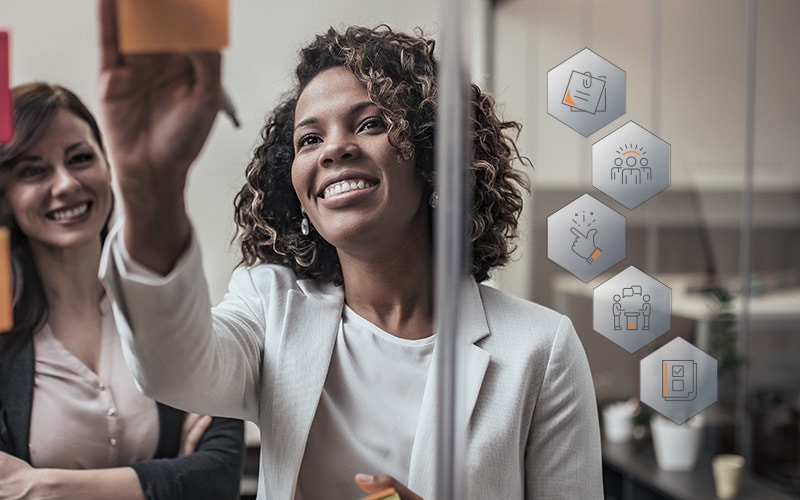 Determine your tipping point
How many people need to act in order for culture change to be effective can vary, but research shows you can accelerate the process by focusing on a relatively small number. Consulting group LSA Global estimated the figure at 50% of the workforce or 100% of high performers. Once enough people are seen to be embracing the new culture, you've hit the home stretch.
Focus on employee groups
Certain people within your organization hold the influence to make or break culture change. Identify these groups early on and use them strategically:
Culture change starts at the top. If leaders are faltering, encourage them to own the change by working with your board members to introduce performance targets that specifically evaluate culture.
Influencers and Connectors
These are people who are either well-connected or have the greatest influence over the networks they are connected to. Use them to get the word out and to understand how changes are received.
Your champions already embody aspects of the new culture. Use them to demonstrate the change in action on company communication channels or town halls.

When accelerating culture change, focus on those who are open to it rather than those who are not. Once you're over the tipping point, you'll find those few left behind will be able to catch up.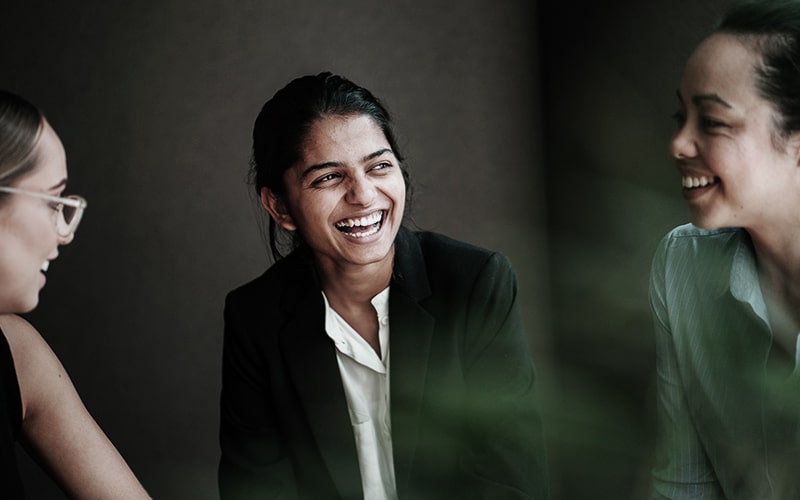 Challenges of Culture Change in the Workplace
While many employees will be open to change, there will always be some who are not. Sometimes the anti-change brigade will rally forces, but other times it might reveal itself by a drop in job satisfaction and productivity. Act proactively to minimize resistance by regularly soliciting feedback, taking note of the feedback you receive, and showing how you apply new ideas.
Another challenge of culture change is specific to the post-pandemic world, namely: What is company culture when so many of us are working from the kitchen table or a half-empty office?
This question is top of mind for HR leaders. Research by PwC found that 43% of CHROs are working on "reinforcing corporate values to help maintain or improve culture" in the hybrid work era.
With so many of us remote, communication and engagement are key to implementing culture change successfully. Employees should feel invested in the process and nothing should come as a surprise. If it does, there needs to be a clear way of letting management know so that bad feelings don't fester.
Modern tools deliver all the requirements you need for a successful culture change.
How Modern Tools Can Accelerate Culture Change
As you work through culture change, getting timely input from your employees is a significant advantage. ThoughtExchange makes that possible, regardless of where employees are located. Gauge sentiment and unlock new ideas by bringing together voices from around the organization in a democratic, unbiased way.
Start the process using questions like "What are some important things you appreciate about the culture at [Company Name] and what would you like to see change?" Then, run follow-up Exchanges to facilitate company-wide discussions that can further entrench the new culture.
Book a demo to find out more about how ThoughtExchange powers culture change—and see what else the technology could do for your organization.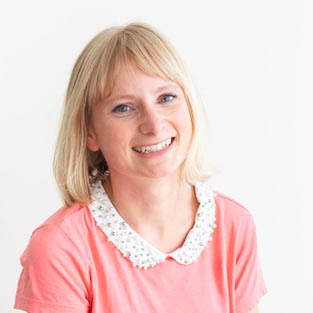 Clare Morrison-Porter
Born in London (UK), Clare now calls BC her home. After a stint spent marketing folding bikes, she took on new biz for an agency before landing in the heart of Canada's tech scene. Today, she writes for companies including Google Cloud, Hootsuite, and ThoughtExchange.