As we emerge from more than a year of disruption and upheaval, questions about what's next are coming to the fore. Organizations that pivoted rapidly to remote working are now asking whether a complete return to the office is preferable or even possible. The 97 percent of people who responded to a Buffer survey saying they would like to continue working remotely sometimes suggest it isn't.
To successfully implement a hybrid remote setup, we need to look at what obstacles lie ahead on the path. The rise in awareness of proximity bias presents one such challenge—and to overcome it, it needs to be understood.
What is Proximity Bias?
Proximity bias describes the idea that we give preferential treatment to those who are physically closest to us. Demonstrating the problem, HRM asks, "who are you more likely to lend $100 to, your neighbor or that guy who lives four blocks away, assuming they have an equal need for the money?"
In the workplace, proximity bias manifests as employers believing that those who come into the office are more productive than those who don't. Think of it as a bit like "out of sight, out of mind." Or, as Protocol recently put it:
"Proximity bias is the idea that employees with close physical proximity to their team and company leaders will be perceived as better workers and ultimately find more success in the workplace than their remote counterparts."
If the pandemic taught us anything, it's that this is not the case. But the reality is that many careers will falter if leadership doesn't take steps to reduce the negative impact of conscious or unconscious proximity bias.
And with many companies making permanent plans to support remote workers—from flexible office hours to hiring executives who will oversee telework—it is critical to address the problem of proximity bias now.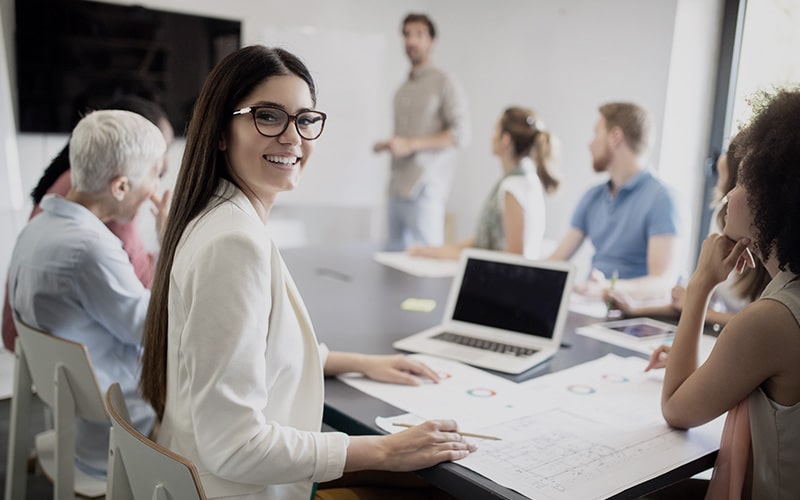 How Proximity Bias Affects the Hybrid Workplace
Proximity bias is particularly a problem in organizations that offer flexibility to work from home or the office. What sounds like the ultimate freedom can end up only benefitting a certain type of employee—at least when it comes to advancement opportunities. Diversity, equity, and inclusion (DEI) consultant Katica Roy outlined those who benefit as people who:
Spend more physical time at the office
Have frequent contact with leadership
Are present in high-level meetings
Work during peak business hours
Proximity bias will only become more of a problem as workers push back on the expectation of returning to the office full-time and company leaders hesitate to commit to a fully remote model. Still, Gartner found that only 13% of company leaders "reported concern over creating parity between the remote and in-office experience."
Hybrid workforce leaders need to recognize the presence of two playing fields to reduce the inequity between the two. GitLab's head of remote, Darren Murph, explained the problem this way:
"If the office reopens and executives are first in the office, and even if they say you have a choice whether or not to come in, it sends a very powerful signal that the choice you have now is between your family or your career…If you have two playing fields to administer, they are inequitable by design."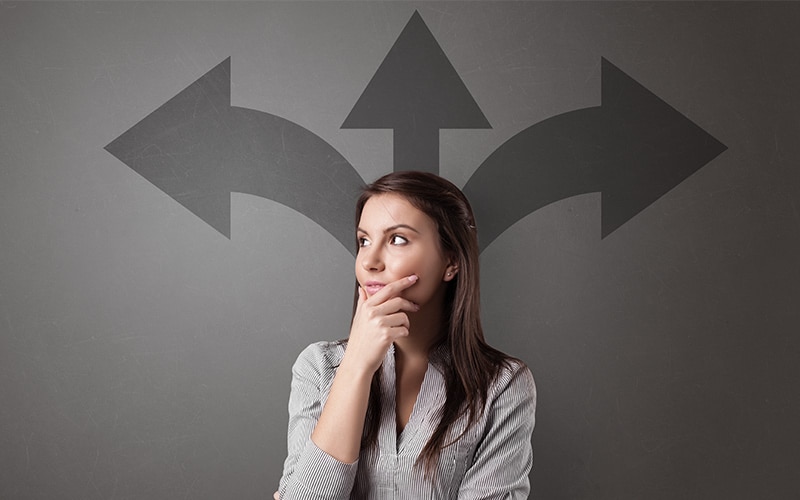 This suggests that companies adopting a hybrid structure need to return to the drawing board and rethink decision-making processes.
Speaking to Digiday, HR Consultant Ali Shalfrooshan advised leaders to "evaluate their inclusiveness and build in processes designed to level things up between remote and office workers." One way to do this is to ensure that remote workers are involved in strategic planning and discussions.
Let's look at other policies that can help and the technology leaders need to back them up.
Proximity Bias in the Remote World
Whether your organization opts for a fully remote or hybrid arrangement, proximity bias isn't inevitable. With effective communication practices, you can better understand employee performance, and they can better understand your expectations.
Step one is to avoid the best friend of proximity bias: Micromanagement.
Leaders who previously relied on observing their employees in the office to measure performance (i.e., had tendencies towards proximity bias) may try to re-establish the lines of visibility with excessive reporting and check-in requirements for remote employees. Not only is this distracting, but the time it takes can also lead to serious dips in productivity. Maintain clear lines of communication with your team but ensure that you measure productivity by output rather than "online time."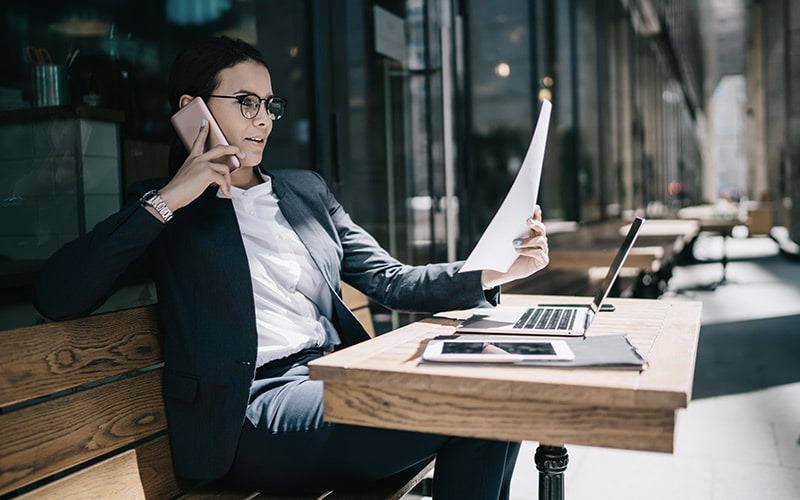 On an organizational level, leaders need to be clear about what they are doing to minimize bias. This should include company-specific expectations about when and where work gets done and an outline of the process that explains how workers will be recognized and promoted. Nicole Sanchez, Founder and CEO at DEI consulting firm Vaya, told Protocol what happens without this intentionality: "If you leave people to guess, all they'll do is follow leadership."
As Sanchez alludes to, leaders play an important role in perpetuating proximity bias or stopping it in its tracks. If your organization's leaders don't already understand, take the time to explain the subconscious impact their presence in the office can have.
Quora's CEO, in his announcement on the company's remote-first policy, referenced proximity bias directly when he said that "people in positions of power have a tendency to bias toward giving out opportunities to those whom they are familiar with."
His solution? "I will not work out of the office and I will visit the office no more than once a month. Our leadership teams won't be located in the office."
In the balancing act between going fully remote and accommodating workers who want or need to be in an office, leaders staying at home could be the compromise to hold proximity bias at bay.
How Technology Can Help Solve Proximity Bias
Technology plays an important role in eliminating bias by helping to recreate the proximity that was lost when the world went remote. Consider elevating these four types of tools to boost camaraderie, cohesion, and collaboration in your organization and mitigate the effects of proximity bias:
Video Conferencing
Video conferencing has the power to bring everyone into the same (virtual) room, even if only as individual rectangles on a screen. For organizations that will maintain an office, set the requirement that everyone dials in from their desk. This will prevent a two-tier meeting from forming, where those in a shared room have a superior experience to those dialing in from home.
Live Collaboration
Even if everyone in a meeting dials in from a different location, the loudest voices can still dominate. On the flipside, video conferencing also makes it easier for the quietest people to hide.
Meeting hosts can take steps to prevent this with a predetermined agenda. Digiday recommends circulating a document and asking for ideas before a meeting to ensure that each individual contributes and no one is overlooked. Collaborative software like Google Workspace makes this process seamless.
Leaders can also use live collaboration software to create the physical whiteboard of the pre-pandemic days. Check whether your existing collaboration platform has this feature; otherwise, there are plenty of standalone applications to choose from.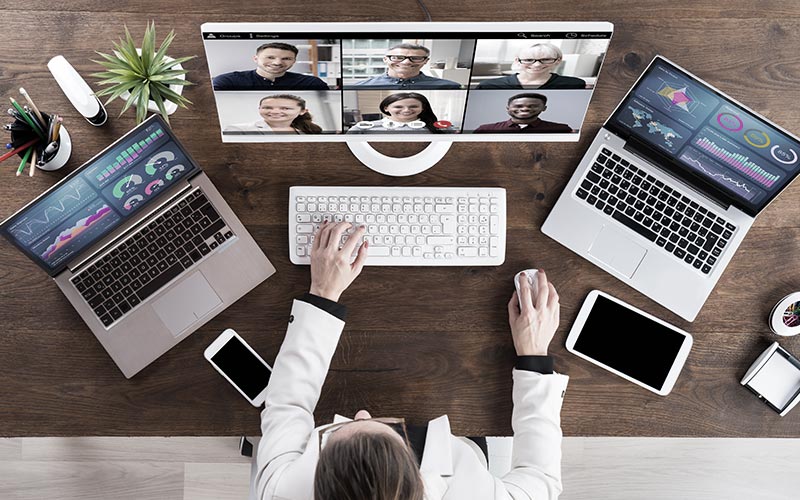 Instant Messaging
Understanding how proximity bias works and its inevitability can help us build a more equitable future where the lines of proximity are more evenly drawn.
For example, years of in-office work demonstrated that water cooler moments, off-the-cuff conversations, and chit-chat all contributed to fostering the proximity that could lead to bias. It's not all bad news—these forms of informal communication also helped maintain company culture and paved the way for employees to build strong networks and relationships.
Instant messaging platforms provide a similar space for the less formal interactions your team needs to rebuild office proximity. This Slack blog post looks at ways to support relationship-building through app integrations that facilitate activities like random coffee meetings and trivia.
Enterprise Discussion Management
Another important step in overcoming proximity bias is ensuring that all employees are visible and heard. This was difficult enough when all employees were under one roof. Today, a whole new approach is required. An enterprise discussion management (EDM) platform offers a way to scale meaningful conversations across your entire organization digitally.
The process begins with an open-ended question, like "What resources and support do you need to make your work from home experience better?" or "Where might we run into challenges that we haven't considered?" Then, anonymous responses and rankings determine the most popular ideas in an unbiased way.
These insights can help to highlight the shared feelings across the company, an important indicator of company culture that can be lost in a remote setting. EDM is also a great way to regularly solicit feedback as you navigate changing workforce dynamics, providing a way to adapt based on the input of everyone in your workforce—regardless of their proximity to decision-makers.
Want to see EDM in action? Get in touch with us to organize a personalized ThoughtExchange demo.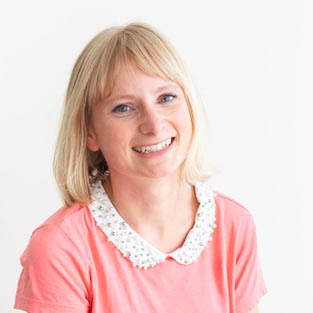 Clare Morrison-Porter
Born in London (UK), Clare now calls BC her home. After a stint spent marketing folding bikes, she took on new biz for an agency before landing in the heart of Canada's tech scene. Today, she writes for companies including Google Cloud, Hootsuite, and ThoughtExchange.