You've run your employee engagement survey, and your results are in. You know the strength of your employees' agreement or disagreement with each statement, but you're in the dark as to why they feel that way.
Maybe you asked some open-ended questions and got lots of quality responses telling you how employees feel and why. But you're now buried in data that's going to take weeks to sort through and make sense of.
We know that surveys are an important part of an effective employee engagement strategy. They help employees feel heard, and help leaders understand, predict, and even influence employee behavior, according to Harvard Business Review.
They also have their drawbacks. By forcing employees to choose from available options, you're manufacturing consent for the most popular selection. Your employees may be choosing the option they hate the least, rather than an alternative they'd actually prefer.
The benefits and drawbacks of a survey
What's good about surveys
Quick answers to simple questions.
Predetermined answers are prone to bias. No access to actual employee insights.
Presents the options leadership supports.
Manufactures employee consent for an option, doesn't allow them to share the ideas they support. Subject to bias.
Easy to see response frequency data.
Doesn't reveal the actual level of support for the option. Choosing between options can create polarization and division.
Provides quick data for decision-making.
Blocks innovation by stifling employee voice. Demonstrates top-down leadership and doesn't engage employees in decision-making.
When it comes to understanding the benefits and drawbacks of surveys, we like to use the wedding dinner analogy. When your guests RSVP, they're given the option of chicken, fish, or vegetarian. A beef lover may have to settle for chicken because it's the option they hate the least. They may be grateful for the free meal, but they won't be happy eating it.
When it comes to employee experience or strategic decision-making, choosing the least-hated option isn't ideal for engagement or productivity. The fact that surveys are the engagement tool of choice for most companies may contribute to the dismal statistic that 87 percent of employees aren't fully satisfied with their employee experience. They're not being given opportunities to have their ideas and insights heard and acted on by leadership; instead, they're being given the choice of what option they hate the least.
A survey alone won't cut it
Surveys are a popular way of engaging employees, but often they're proving to be a waste of time and resources. One Forbes study showed that among their respondents, "58% of companies are not taking meaningful action on the data from their employee engagement surveys." If the point is to be performative about employee engagement, 100 percent of companies are doing well. If the point is to engage, retain, and involve employees in business objectives and outcomes—a majority of companies are missing the point. They're not acting on employee feedback, if they're even hearing it at all.
HBR recently looked at the ways in which tech interfaces employee experience in the hybrid workplace, and they noted that two-way communication between employees and their leaders and transparency in decision-making are essential for your employee experience. Ensuring that leaders consult their employees and act on their insights is even more vital in a digital environment. "All employees have valuable insights and feedback to share that could improve the collective workplace experience," the authors explain, "so it's critical leaders look at the complete picture rather than making decisions in a silo."
Surveys are decidedly not two-way communication and give the impression that employees are to be seen, not heard. In the current workplace environment, employees are increasingly expecting their leadership to listen, and they're leaving when they don't feel that's happening. And our recent research on Gen Z in the workplace found that employees who don't feel heard at work were six times more likely than those who feel heard to say that they are already looking for a new job.
Research shows that employees are eager to provide feedback to their employers, to feel like their voice is valued by leadership, and to see their feedback translated into meaningful action. If that isn't happening at their organization, they're looking to the competition.
After you've done the Big Picture survey
None of this is to say that surveys don't have value, or that you shouldn't use a survey to get a quick read on your employees. But what's most important about that survey is what you do after it. Asking is easy. It's acting on the answers that takes work.
Let's look at three of the most common types of employee surveys. According to SHRM, these are:
Employee opinion and satisfaction surveys: Surveys that measure employee views, attitudes, and perceptions of their organization (also known as "climate surveys").
Employee culture surveys: Surveys that measure the point of view of employees and is designed to assess whether it aligns with that of the organization or its departments.
Employee engagement surveys: Surveys that measure employees' commitment, motivation, sense of purpose, and passion for their work and organization.
Each of these surveys gives leaders a big-picture view of how their employees interact with their employer brand, workplace culture, and the business purpose and strategy. They're easy to set up and replicate to compare year-over-year.
But after the data is collected, leaders need tools to help them understand the specifics of any challenges or opportunities that arise, as well as explore solutions that will garner employee support. We'll look at how to do that using an Enterprise Discussion Management (EDM) software like ThoughtExchange.
How EDM complements surveys
Generally, these surveys ask employees to rate statements about their engagement and satisfaction at work on a Likert scale from Strongly Disagree to Strongly Agree. This gives leaders a blanket idea of where their employees may be struggling to connect with the organization and their work, and where they're excelling. It does not give leaders ideas about how to improve their experience at work, just whether it needs improvement or not.
After running an employee opinion and satisfaction survey, employers can take the areas where their employees have identified challenges and use EDM to explore each of these areas. For example, a significant number of employees in a particular department may have reacted negatively to the statement, "this organization appreciates new ideas." Using an Exchange, leadership can ask employees to elaborate on why they feel their ideas aren't being heard.
Exchange participants are guaranteed their responses are anonymous so they can share their honest thoughts, and are given the opportunity to read through and rate their teammates' responses based on how well they resonate with their experience. Using anti-bias technology, EDM software randomizes the responses so each one is seen an equal number of times, and anonymity also ensures that participants rate ideas on their merit, not on who shared them. Employees have the opportunity to share their insights and perspectives, as well as rate other ideas they may not have thought of.
What follows is a candid, collaborative discussion where leaders are able to identify the "why" behind their survey responses. Using advanced analytics, leaders can identify the issues that matter most to their employees, and the solutions that appeal to the majority of their participants. Employees feel respected and heard, and leaders come away with a list of the most supported actions in hand.
Why EDM is better than just a survey
Simply put, the engagement tools you use speak volumes about the employee experience you intend to provide. EDM is a two-way communication tool, where employees can communicate their perspectives clearly to leadership and to each other, and leaders are able to respond to their actual ideas and needs rather than assuming them based on general survey data. EDM facilitates collaborative, asynchronous communication, and makes it simple to distill qualitative and quantitative data into meaningful and actionable results.
Gives people the ability to answer in their own words, not pick the closest response
Participants share their own answers and rate others, so you get a more accurate view of the group's priorities
Make decisions based on the highest-rated, most supported ideas—like a focus group, but with everyone
Built-in tools help you analyze and understand responses in minutes or hours
Use automated reporting to export PDFs and slides, or share the conversation and results in real-time
Easily replicate and repeat the discussion at scheduled intervals to build a robust data set that can be efficiently cross-analyzed within the product
As for the drawbacks? Maybe we're biased, but there aren't many. If your leadership isn't interested in hearing their employees' innovative ideas, or in improving employee engagement with and loyalty to the organization, EDM may not be right for them. But even the most stubborn of old-school leaders can be swayed by numbers—and it's been proven time and again that employees who feel valued, aligned, and engaged by their organization translate into better financial results and lower attrition costs.
Don't just take it from us—check out how our customers use EDM to explore and improve their employee survey results.
A financial services company consistently ranked high on the annual Great Place to Work® Survey, but was looking to do better. Their survey results showed that overall, their employees had high satisfaction, but there were still areas where they could improve. It was difficult for individual department leaders to pinpoint the expectations of their teams, so they turned to ThoughtExchange.
Using a series of Exchanges within individual departments, leaders were able to consult their teams about each of the areas that needed improvement. By gathering their team's collective insights on each topic, they were able to align strategically based on what their employees flagged as most important. Their employees were involved in the decision-making process, helped ideate and implement new programs, and above all, saw their perspectives included and valued by their leadership.
The following year, the company improved its Great Place to Work® ranking by seven places.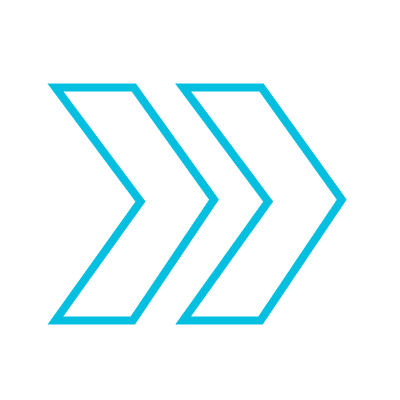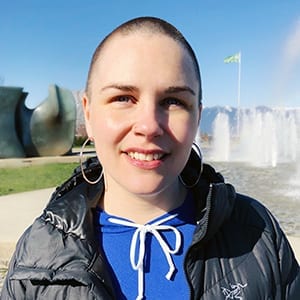 Meghan MacRae
Meghan was raised by an English teacher, thus she found a way to incorporate her instinct for grammar and spelling into her career. She honed her corporate writing skills in clothing companies and the music industry, and brings a passion for creativity and playful wordsmithing to her work at ThoughtExchange. When she's not crafting language that brings people together, she's reading a thesaurus, playing Uno with her kids, cooking and singing and dancing, and collecting vinyl and art.