Preparing Your Bond with ThoughtExchange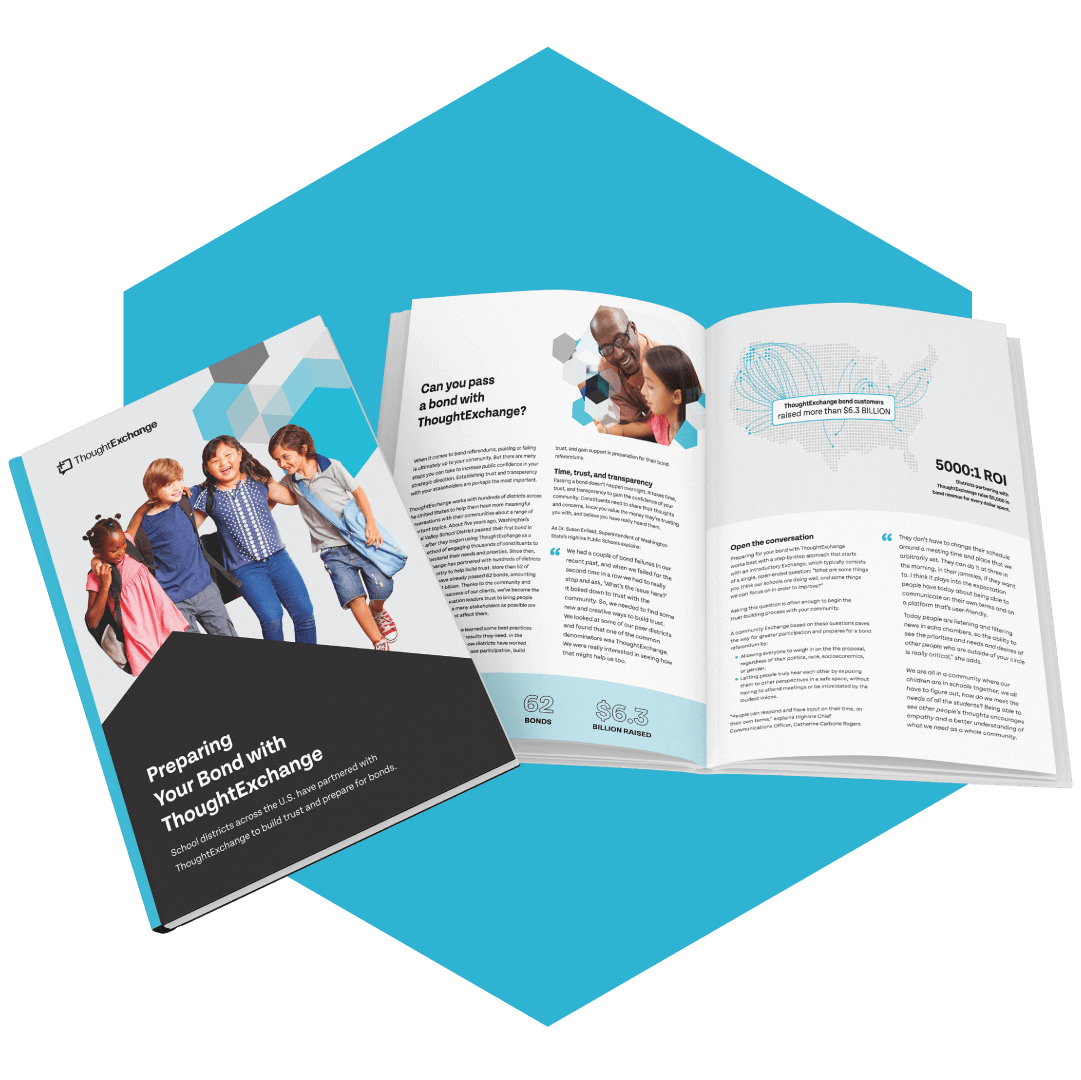 What you'll learn in this guide:
Start an effective conversation with your community
Engage your community to build better bonds
Get valuable feedback on bond package scenarios
Leverage staff experience to improve bond packages
Passing your bond referendum is critical
Build the trust and transparency you need to succeed.
Struggling to pass a bond in your district? We've got the tools to help you succeed. Along with an effective committee, good planning, and the right questions, you need a community that trusts your leadership.
See how ThoughtExchange is helping education leaders pass bonds by developing cultures of trust and transparency.