ThoughtExchange Ranked Top G2 Performer for Fall 2022
G2 has named ThoughtExchange a top performer in our product categories for Fall 2022.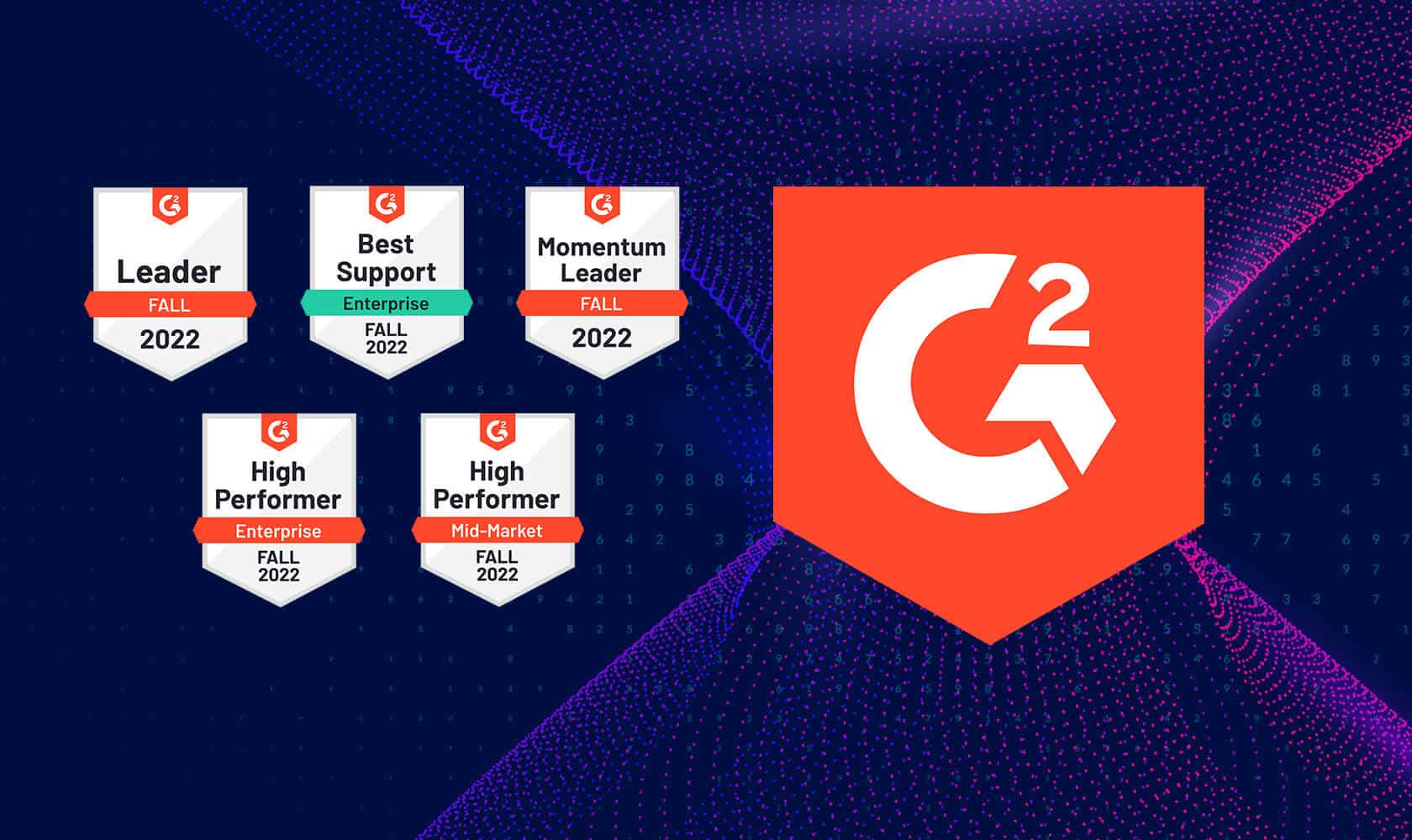 G2 says we're better than a survey—here's how we ranked for Fall 2022.
Looking for tech you can trust to solve your business challenges? Used by more than 60 million software buyers annually, G2 is the go-to software marketplace for discovering, reviewing, and managing your tech. 
And we're excited to share that because of the strong product reviews we've received in their community, G2 has presented ThoughtExchange with the following badges for Fall 2022:
If you're interested in knowing more about the G2 marketplace categories we're ranked in for 2022—Employee Engagement, Audience Response, Survey, and Decision-Making Software—you can read more about those here.
What people have to say about us
We're grateful for G2's recognition of ThoughtExchange's value for consulting and aligning employees and community members. But what do the people who've used our software have to say? Our strong G2 ratings speak for themselves:
"Great tool for capturing genuine insights. ​​Allows us to understand priorities and pain points from a much larger segment of our business than we normally hear from."

"[ThoughtExchange is] a survey tool that goes way beyond yes or no, or checkbox surveys. It allows for open dialogue, establishes trends, and provides analytics and presentation tools that help school districts get the most of the data it receives using the product."

"This is so much more than a survey. What I like best is the data. We get so much rich data from our exchanges. It is hard to narrow down what I like best, but the ability to theme results is high on the pros list. We can see trends among the results that help us connect with our community more profoundly."