5 Ways to Achieve Team Alignment in Your Organization
Are you struggling with team alignment in your organization? Here's why you should get it right. Implementing any strategy begins by educating, involving, and aligning the people responsible for executing it. Without cross-functional team alignment, even the best strategies are doomed to fail.
As your company grows, team alignment becomes increasingly hard to attain. The Growth Institute demonstrates this in a simple example. In a company with just two people, there are two channels of communication or two "degrees of complexity." When a third person is added, the degree of complexity triples from two to six; add a fourth, and it quadruples to 24; and so on.
→ Download Now: How to Gather Effective Field Intelligence in the Digital World
What is Team Alignment?
Team alignment is achieved when cross-functional teams and individual team members work toward the same vision, understand their individual and team goals, and see how their contributions connect to wider organizational purpose.
According to Gallup, when teams are aligned and engaged, organizations benefit from increased productivity, improved communication, higher employee engagement and retention, faster decision making, and increased agility to respond to external forces.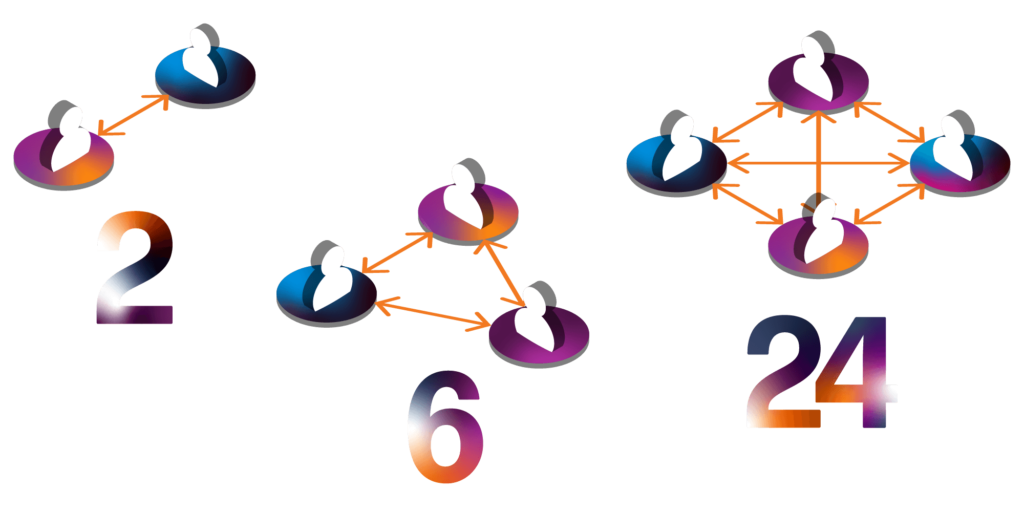 5 Tips on How to Create Team Alignment
Team alignment is not easily achieved. A study by McKinsey & Co. found that while 72% of leaders said they involved employees in developing the organization's purpose, only 56% of frontline employees agreed. This disconnection is what hinders team alignment and drives disengagement.
Here are five ways to help encourage better team alignment in your business:
1. Communicate your purpose and strategy from the top down
A recent study found that frontline employees were less likely than company leaders to say that they understand how their role contributes to purpose. This poses a considerable barrier to team alignment.
Aligning your organization begins with establishing and articulating your organizational purpose and strategy. While the CEO's role in communicating the company purpose and strategy is an important one, management is responsible for translating how it applies to teams and individuals.
2. Tie people's individual contributions to the overall business objectives
When people understand their role in your company's grand plan, great things happen. Hanover Research found that 86% of senior leaders reported a 5% or greater increase in employee satisfaction when employees felt that their work was aligned with strategic goals and initiatives.
One proven way to track this is through the objectives and key results (OKRs) model. OKR is a collaborative goal-setting framework used by teams and individuals. It has helped companies like Adobe, Google, and Netflix to plan and measure success in alignment with their overall company strategies.
3. Encourage peer-to-peer collaboration over competition
By 2030, millennials will comprise 75% of the workforce, and this cohort has a different view of competitive rivalry in the workplace.
Collaborative workplaces—preferred by 88% of millennials—reward teamwork and encourage trust among employees. This prevents the old-school dog-eat-dog workplaces of previous generations.
4. Celebrate team wins
Recognizing individual's and team's large and small accomplishments encourages employees and reminds them that you value their contributions. Recognize individuals regularly, encourage peer-to-peer recognition, and even involve cross-functional teams by hosting in-person or virtual social events to celebrate cross-team collaboration and successes.
When recognizing individual and team accomplishments, tie them to wider organizational strategies to continually drive home the impact they have on the company's purpose.
5. Use a collaborative planning process
Build the right processes and implement the right tools for team alignment to thrive. Using a collaborative planning process can help you get all the information you need to marry bottom-up tactical planning with top-down organizational strategy. Involving teams early on will help with engagement and close the communication gap between leadership and frontline workers.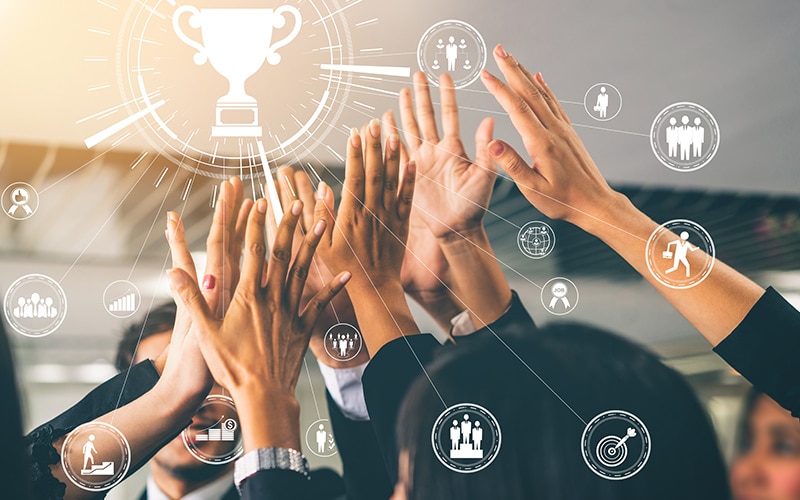 How Enterprise Discussion Management Helps with Team Alignment
Team alignment and collaborative planning can be enhanced with an enterprise discussion management tool like ThoughtExchange.
You can create an Exchange—where you ask an open-ended question to gain feedback on the corporate strategy or gain inputs to inform team strategy and tactical planning. Team members can share their answers anonymously and objectively rate each others' responses and ideas.
ThoughtExchange has built-in anti-bias technology, so the best ideas rise to the top regardless of who shared them. Your people can join the discussion from any device, whenever and wherever it's most convenient for them to do so. The ThoughtExchange platform is also packed with tools to help you map out, schedule, set deadlines, and analyze results.
Ready to see how ThoughtExchange can help your organization achieve team alignment. Get in touch!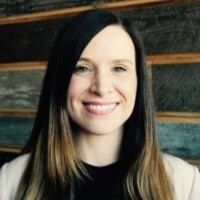 Catherine Daly
Originally from Dublin, Ireland, Catherine is a professional writer based in Vancouver, B.C. She holds a bachelor's degree in journalism (for passion), a master's degree in marketing (to pay the bills), and has over 15 years of experience working with big tech brands like Adobe, Hootsuite, HP, Oracle, PayPal, and ThoughtExchange.