'Workplace agility' became one of the top buzzwords of the last few years as organizations around the world battled to remain operational amid pandemic-related disruption. But agility in the workplace is not a new phenomenon. Most software development teams have followed agile work principles for decades to create and respond to change quickly and efficiently.
In a Forbes article, Why Agile is Eating the World, Steve Denning argues that 'agile' is not just a software mindset. He wrote, "Firms have to be nimble, adaptable, [and] able to adjust on the fly to meet the shifting whims of a marketplace driven by the customer." In other words, agile mindsets are required across the entire organization to succeed in modern business.
Digital transformation efforts made agility in the workplace necessary for all business units—not just development teams—and the pandemic only cemented the importance of agile workforces.
But what is agility in the workplace, why is it important, and how can managers encourage agile mindsets and build agility into the company culture? Read on to find out.
What is agility in the workplace?
According to Gallup, agility in the workplace is "employees' capacity to gather and disseminate information about changes in their environment and respond to that information quickly and expediently."
From a strategic perspective, agility in the workplace is the ability to combine speed and data-driven innovation to maintain a competitive advantage. Agility in the workplace can also generate increased productivity, higher employee engagement, and better ability to adapt to external forces such as market changes, buyer behavior, and economic conditions.
We saw wonderful examples of companies adopting agile business models during the pandemic. Some changed their entire structure to support the transition to remote work; others pivoted their business strategy to meet new market needs that arose during the pandemic.
In the public sector, schools—teachers and IT teams, in particular—demonstrated incredible agility in the workplace as they adapted to using technology to teach children remotely.
In the business-to-consumer sector, Molson Coors launched a direct-to-consumer model to assert more control over its supply chain. The brand demonstrated agility in the workplace by launching a pilot e-commerce site in just ten days, enabling local delivery in the Toronto area.
And on the corporate side, managers across diverse industries—from banking to technology—worked tirelessly to foster agility in the workplace and enable employees to be as productive and collaborative in a remote work environment as they were in the office.
Gallup's 10 principles of agility
Analytics and advisory company Gallup discovered the following common principles in its studies of highly agile companies:
A unified vision across the organization
Customer-focused and performance-oriented cultures
Diverse talent that excels in a fast-changing environment
Leaders and managers who are developed to coach and empower
Dynamic teams structured and networked to focus on key priorities
Leaders who make timely, quality decisions
Targeted, sensible, and just-in-time communication
Stable, highly adaptable core operating processes
The mindset to pursue simplicity and thrive in complexity
Technology that purposefully enhances customer and employee experiences
Why is agility in the workplace important?
An agile workplace is well-equipped to deal with all the internal and external challenges a business can face. And with the pace of change in the modern world, agility in the workplace is no longer a competitive advantage—it's a fundamental requirement to survival.
According to Gallup, eight factors drive agility: cooperation, speed of decision making, trial tolerance, empowerment, technology adoption, simplicity, knowledge-sharing, and innovation focus.
Measuring employees' and managers' perceptions of how an organization performs against these factors is a clever way to get a feel for your organization's agility. Once you determine a benchmark, you can start to measure your progress against it over time.
6 organizational benefits of agility in the workplace
While there are many benefits to an agile workplace, here are the top six:
1. Faster time to market for innovation
Since 2000, 52 percent of companies in the Fortune 500 have either gone bankrupt, been acquired, or ceased to exist as a result of digital disruption. If your company plans to be around twenty years from now, speed of innovation will be key to your success.
Time to market (TTM) is the duration needed to bring a product or service to fruition. This includes generating ideas for the product or service, its design cycle, development, and launch. The more agile your company is, the faster these innovations can get to market. An agile methodology can transform the organization, prioritizing flexibility and reducing wasted time.
Agile mindsets prioritize the human aspect of work, boosting morale and increasing employee motivation and engagement. This translates to higher quality work and, in turn, better results for the company. A study by Korn Ferry found companies with particularly agile individuals have 25 percent higher profit margins than their less agile coworkers.
Likewise, Gallup research shows that when workers perceive their business culture to be agile, they are more likely to believe that their company is ahead of the competition, that the company's financial future is secure, and that their employer is successful and growing.
3. Greater customer satisfaction
Agility requires a more collaborative communication model than traditional business styles. This communication extends outside the organization to customers and stakeholders to ensure a recurring feedback loop regarding products and services.
Customers feel part of the team, and their feedback can help you stay informed of what matters to them and deliver the best products and services possible.
4. Greater team diversity
The Business Agility Institute interviewed and surveyed over 400 professionals, coaches, and leaders to gain insights on how agility and diversity, equality, and inclusion (DE&I) overlap. It found that DE&I and agile work practices share common values and principles, and when these values align within an organization, they improve working conditions and business outcomes. Further, diverse, empowered teams working in inclusive, equitable environments can create products that appeal to a wider range of customers.
The study also found that organizations that embed DE&I directly into their agile transformations outperform those organizations that do not.
5. More resilient businesses
Organizations able to absorb and adapt to the challenges are, by definition, resilient. Likewise, resilient employees can weather the storm, adapt to adverse situations, manage stress, and retain motivation. By challenging people to be more agile, you can improve both individual and overall organizational resilience.
6. Improved employee satisfaction
Agility in the workplace encourages short-cycle iterations that push teams to focus on fewer, more critical activities. As a result, teams identify and work on more important tasks, streamlining activities, and cutting out unnecessary tasks. This not only increases the organization's efficiency but also helps create a better employee experience.
Agility also gives employees the autonomy to work around their own schedule, increasing their satisfaction levels and preparing them to become better leaders of tomorrow. A study by Korn Ferry found executives with high levels of learning agility are five times more likely to stay highly engaged in their jobs.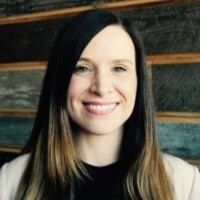 Catherine Daly
Originally from Dublin, Ireland, Catherine is a professional writer based in Vancouver, B.C. She holds a bachelor's degree in journalism (for passion), a master's degree in marketing (to pay the bills), and has over 15 years of experience working with big tech brands like Adobe, Hootsuite, HP, Oracle, PayPal, and ThoughtExchange.