5 Essential Change Management Tools for Government
Managing change in the public sector can be a challenging and complex task. Change initiatives often require significant time, effort, and resources to execute successfully, and the public sector is known for its complexity, which can make delivering change an arduous task. Studies have shown that up to
80 percent
of public-sector transformation projects fail to meet their objectives, highlighting the need for effective change management tools and strategies.
Bonus Content: 6 Reasons Change Management in Government is Challenging
One essential tool for managing change in the public sector is project management. Project management provides a structured and repeatable methodology and process for managing a project from initiation to closure. It involves planning, executing, monitoring, controlling, and closing a project, with a focus on achieving the project's objectives within the constraints of time, cost, and quality. Project management tools help to drive positive outcomes and gain commitment from leadership, reducing the need to reinvent the wheel with each new change.
The integration of change management with project management tools at the project or program level can help public-sector organizations achieve positive outcomes. Specialist organizations like Prosci provide training, tools, and support to help public-sector organizations implement project management tools and build change management capability with structure and intent.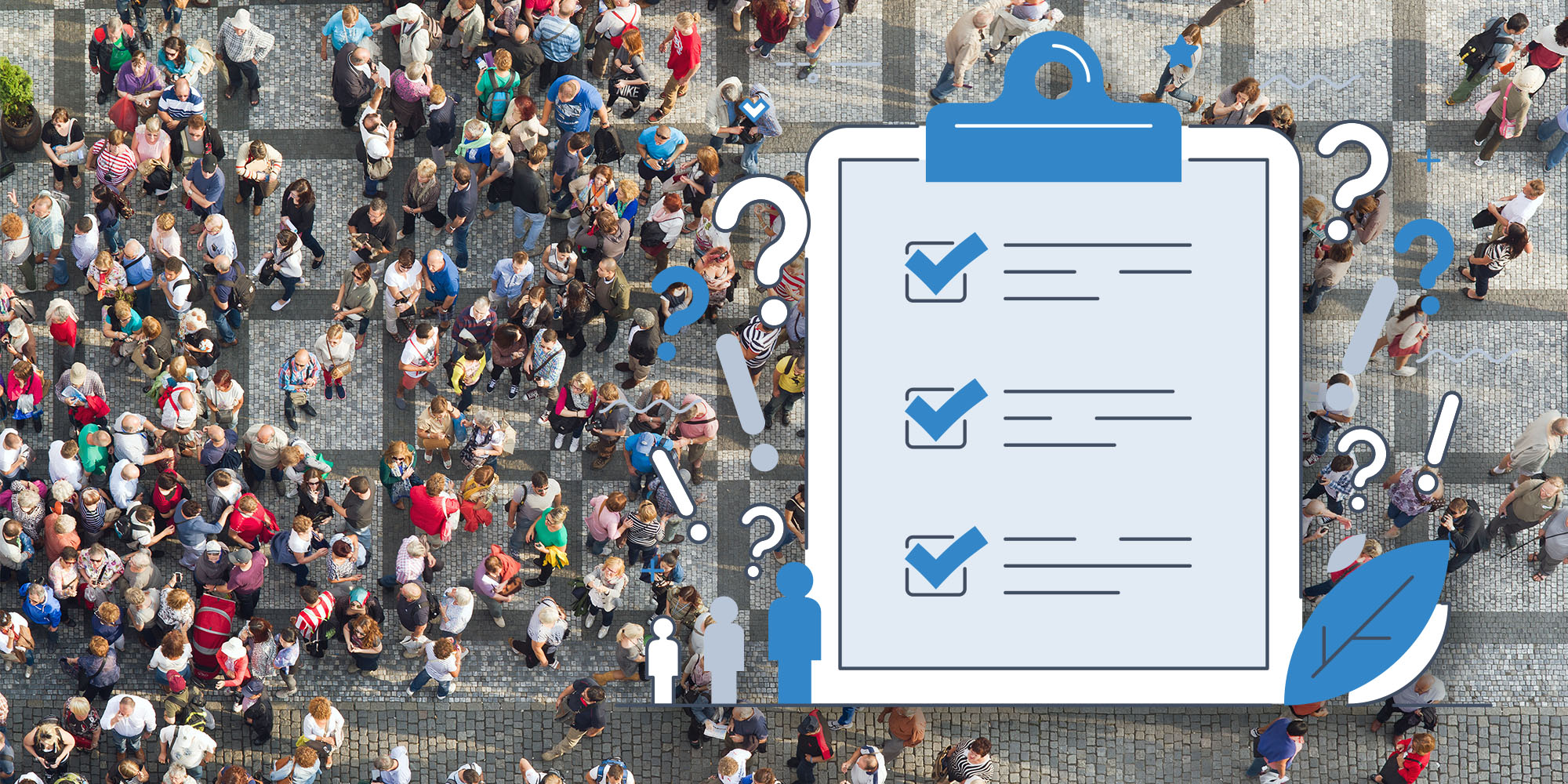 Engagement and Survey tools
Another way to manage change in government organizations is with engagement and survey tools. These tools enable government employees or citizens to share their answers and objectively rate each other's responses and ideas.
ThoughtExchange, for example, is an engagement and survey platform that fosters transparency and inclusiveness and delivers better outcomes for change initiatives. Through ThoughtExchange, government organizations can identify the thoughts, ideas, and opinions of their employees and citizens. They can also gather critical feedback and insights on change initiatives and adjust their strategies accordingly.
Engagement and survey tools can help to promote community participation and ownership of decisions, ensuring that they are fully invested in the change initiative. See how it works.
Business intelligence tools
Business intelligence (BI) tools are also essential for driving and measuring a change in government organizations. With data now abundant across government agencies and public sector organizations, advanced BI tools like Tableau can help bring that data to life with visualizations that offer clearer insights about change management initiatives. BI tools allow public sector organizations to analyze their data, identify trends, and make data-driven decisions, ultimately driving positive change.
BI tools can also help governments measure the impact of change initiatives, providing valuable feedback that can be used to refine and improve future change initiatives.
Bonus Content: 5 Best Practices to Drive Change in Government
Citizen information tools
Citizen information tools can also help ease the burden of change. With these kinds of tools, public meetings can be managed effectively, meeting the needs of both the organization and the citizens looking to participate.
Agendas can be produced and published ahead of the meeting online, making it easier to find upcoming items that impact people, and allowing those who cannot attend to submit comments on the items ahead of time. When used alongside engagement and survey platforms like ThoughtExchange, citizen information tools can help foster transparency and inclusiveness and deliver better outcomes for change initiatives.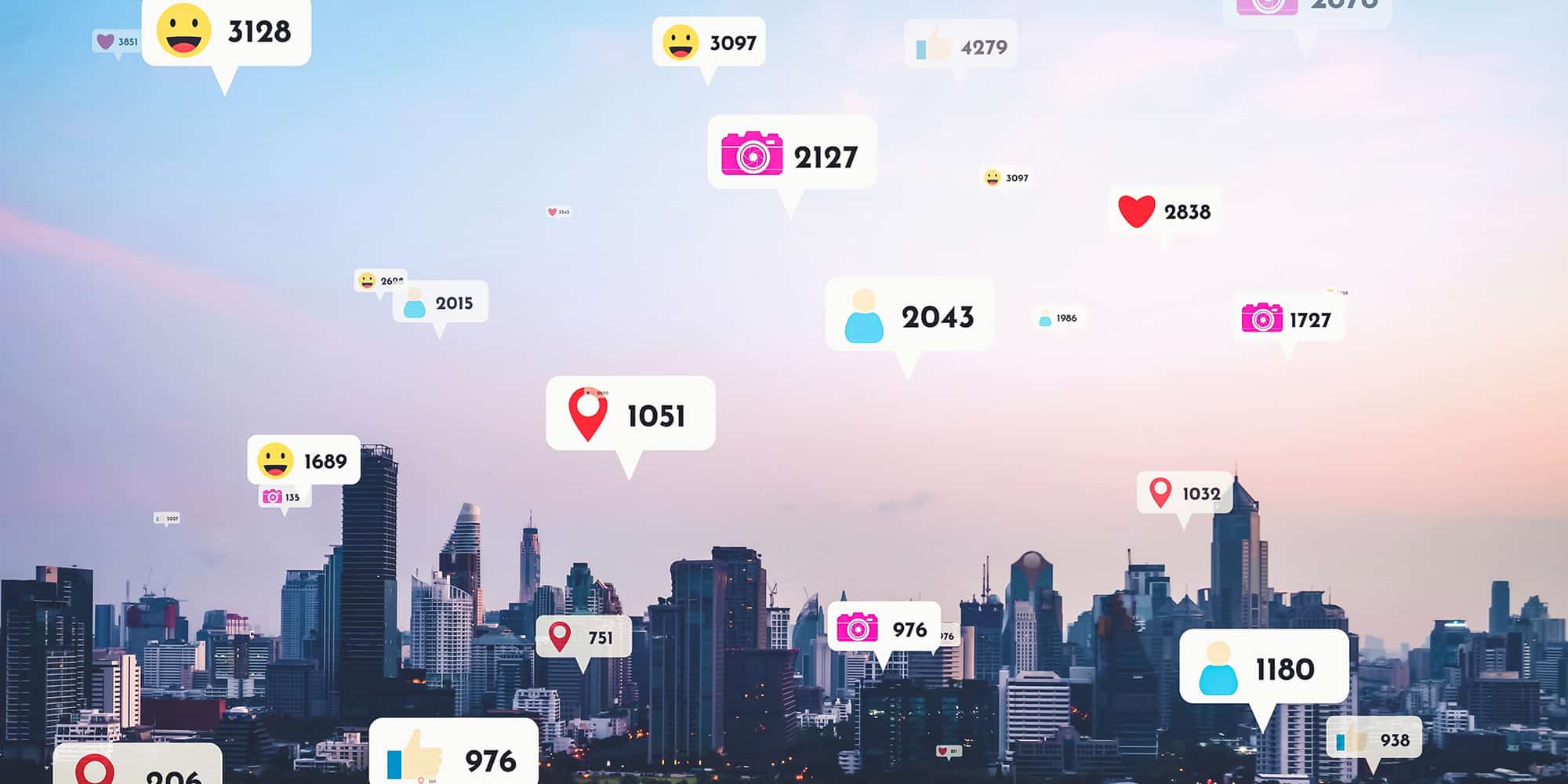 Tools to drive successful outcomes
In conclusion, public-sector organizations can face several challenges when it comes to managing change. However, the use of change management tools like project management, discussion management, business intelligence, citizen engagement, and social media can help alleviate these challenges and drive successful outcomes for change initiatives.
Download our Enabling Change Management in Public Sector Organizations in Government guide for best practices on managing change and some tools to help you along the way.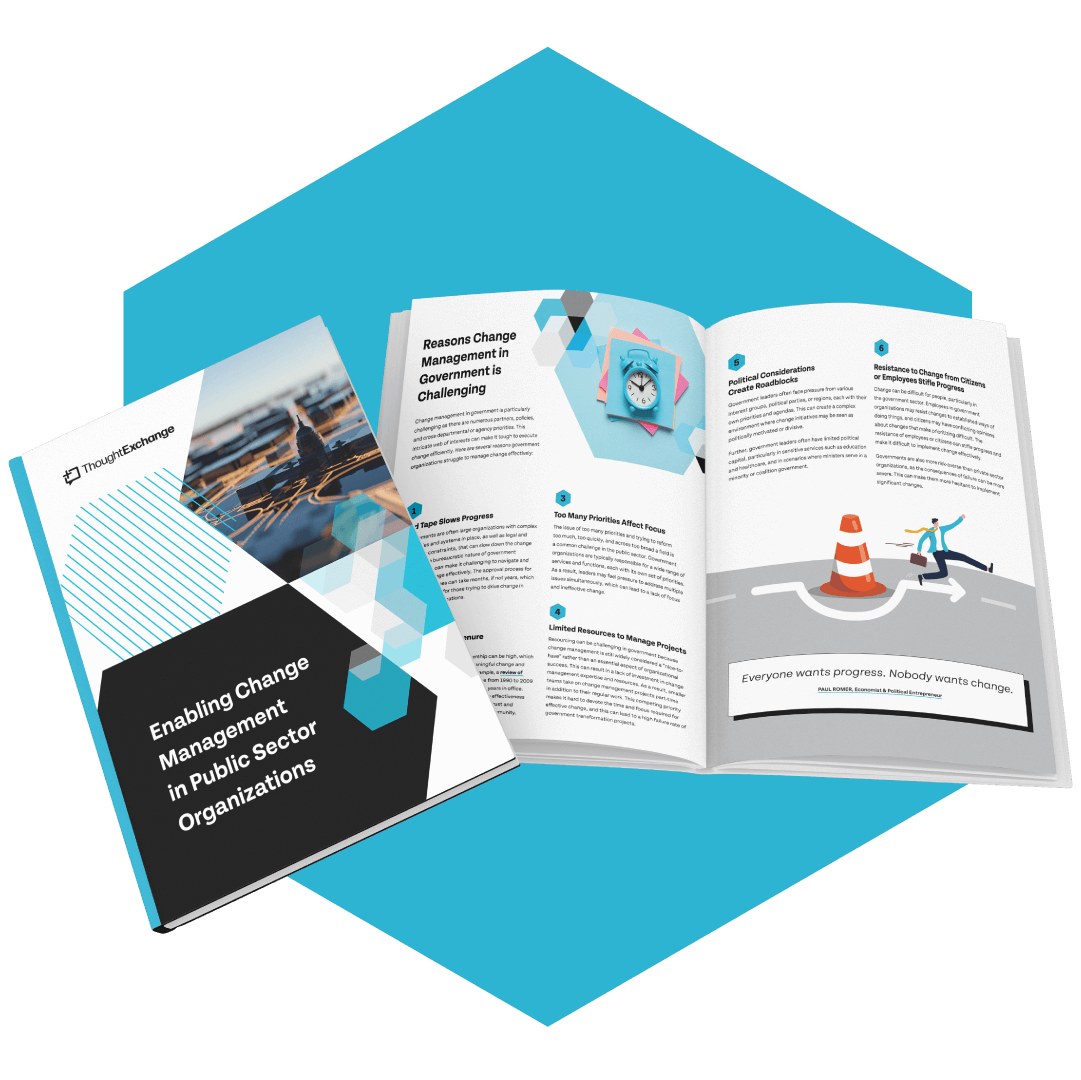 ThoughtExchange can help to ensure your transformation projects are successful. See how.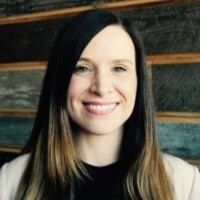 Catherine Daly
Originally from Dublin, Ireland, Catherine is a professional writer based in Vancouver, B.C. She holds a bachelor's degree in journalism (for passion), a master's degree in marketing (to pay the bills), and has over 15 years of experience working with big tech brands like Adobe, Hootsuite, HP, Oracle, PayPal, and ThoughtExchange.