Education is a significant gateway to adulthood, yet the experience is unique to everyone. When students receive a rigorous, rich educational experience, they gain a solid foundation for future success. Education can provide stability in a student's life, foster self-dependency, encourage social and mental skill development, and benefit society by helping to harness and cultivate individual skills and abilities for an improved community with shared values. 
Children also start to understand what others have and what they don't, recognizing the differences and thinking beyond themselves. Harnessed in the right way with a structure that supports equity in education, our children learn the foundations of what it means to have an equal opportunity at success. 
However, the reality is that our education systems were never designed with equity in mind and have continued to fail students in historically underserved and marginalized communities. 
As a system traditionally designed for in-person learning, the onset of the pandemic has seen educational disparities on the rise. According to a McKinsey study, students of color were an additional three to five months behind in math, while white students were one to three months behind. In many areas across North America, schools were closed, worsening the racial disparities as many low-income families don't have access to WiFi connections or the technology required for long-distance learning.
How do we achieve equity in a system that has undergone significant reform in past years, and how do we create the ideal future state of our education systems where all students can achieve their full potential everywhere? 
What does equity mean in education?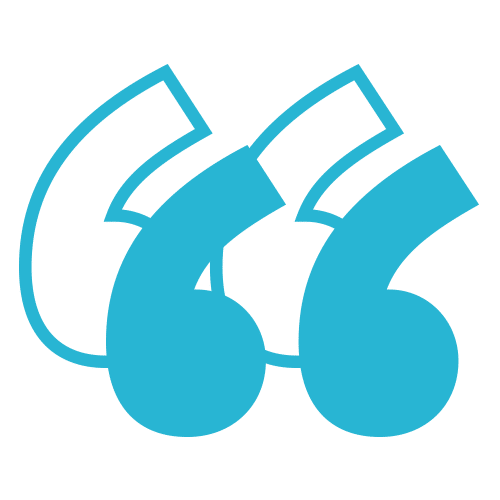 "An equitable educator will acknowledge that just because it worked for me does not mean it works for my students. Passion for equity leads to a creative process of building a new educational system that works for all students and all educators all of the time."
~ Curtis W. Linton
(
Equity 101- The Equity Framework: Book 1
"Equity in education" is complex. Given the differences in the quality of students' lives across wealth, housing, access to healthcare, and life experiences, it's hard to claim that students can compete fairly in education. In this article, we define equity in education as fostering an opportunistic educational experience for historically underserved and marginalized students ensuring they receive educational tools, resources, and support based on their individual needs rather than the needs of the collective group.
"Equity" is regularly used interchangeably with "equality," and it's important to note their difference. Equality in education addresses everyone having the same opportunities, resources, and support within a group. Equity focuses on what is fair for individuals based on their opportunity gaps. This means, disadvantaged students will get the support they need to become equal to students who are not.
Educator Samantha Song demonstrates the concept of equity. Take two people of different heights and place something on a shelf that only the taller student can reach. When the taller student goes for the object, they'll get it, but the item will be out of reach when the shorter student attempts. Samantha then asks the class for ideas on how the students can help them reach it. Responses such as "Give them a chair!", "I can help them because I'm taller!", "______ can't be put up that high because the shorter kids can't get them" are received, leading to a fair versus equal discussion. 
Of course, this oversimplifies the barriers many students face in schools due to how the schools function and serves only as a mental image to help grasp the fundamental concept of equity.
How to achieve equity in education
Education is constantly changing, adapting, and advancing as we learn more as a society. Just as the term "equity in education" is complex, so is the road to achieving it. 
There are no exact strategies for operationalizing equity. Efforts to advance diversity, inclusion, and equity often fail due to the systemic roadblocks and obstacles preventing any real change. From education reform to a superintendent that denies a standout leader's efforts, the levels of opportunity to diminish or revert forward-moving action stack up. Ultimately, students are impacted and left waiting for the next equity drive. 
According to the Organisation for Economic Co-operation and Development (OECD), considerations for systemic improvements to equity in education need to include both policy and process. There's no point in adopting policies that you can't realistically implement. 
Your school district or education facility may have policies or action plans to address equity issues. Still, all too often, the structure of the education system and classroom does not lend itself to best-serving students through the equity lens. Real change requires well-developed means to turn those policies into action, which takes real effort at the grassroots level. The policy serves as a guide; people lead the change.   
While we can't cover all aspects of equity in this post, a discovery Exchange that taps into the collective intelligence of your students, educators, administrators, and teacher unions can help gather and evaluate confidential data to inform a strategy for advancing equity in your educational environment. 
Here we look at how you can advance equity in education through the race-equity and learning-equity lens and how it takes a collaborative culture and collective responsibility to progress. Navigate the complexities of equity in your education system to raise fairness and inclusion and create a more accepting opportunistic environment for underserved students.
To effectively advocate for equity in education, first, we need to recognize that systemic racism exists — and has existed — in the education system since its formation. When it comes to racial disparities in education, there is a clear pattern in which Hispanic, Latinx, African American, Native American, and Southeast Asian communities underperform academically relative to Caucasians and other Asian-Americans.
According to The American Psychological Association, educational disparities: 
Mirror ethnic and racial disparities in socioeconomic status, health outcomes, and healthcare. 

Are evident early in childhood and persist through K-12 education.

Are reflected in everything from test scores assessing academic achievement to dropout rates and behavioral markers of adjustment (discipline, suspension, and expulsion).
Their recommendations can help you self-assess and redress racial disparities. The three areas of focus (along with an example strategy) include:
Advocacy
: Educate the public and policymakers about the consequences of increasing ethnic and racial segregation on the educational experiences of ethnic and racial minority children.
Educational practice:
Introduce prospective teachers and in-service teachers to how culture, identity, and context interact and interventions demonstrated to increase achievement in ethnic and racial minority students.
Research:
Investigate the teacher-student dynamics associated with discipline and academic achievement gaps.
What does this look like in action?
Allies across North America are pushing for policies designed with a race-equity lens by supporting reforms that ensure underserved students are not degraded based on domestic, societal, and environmental factors. 
In Arlington, Virginia, allies are working with Latinx parents to protest the move of a dual-language immersion school to an area inconvenient for Latinx families to attend. Not sure where to begin? ThoughtExchange can help you advance racial equity in your district. Using an Exchange, you can get an honest evaluation of your current level of racial disparity and help to identify priority areas of focus. There's no one-size-fits-all and no quick fix to addressing racial equity. It takes investment and action from all parties in the education system.
Adapting educational learning theories to remove barriers
Understanding how people learn is crucial in optimizing the learning process. When teachers can adjust their teaching style to meet their students' individual needs and give them customized support to learn, it contributes to equity in education.
As summarized by the Western Governors University, there are five main educational learning theories that educators can utilize to help them enhance their classrooms and make them better learning environments for all students:
Cognitive Learning Theory

understands that both internal and external elements can influence learners. And as students understand how their thinking impacts their learning and behavior, they can have more control over it. 

Behaviorism Learning Theory

is the idea that how a student behaves is based on their interaction with their environment. It suggests that behaviors are influenced and learned from external rather than internal forces. 

Constructivism Learning Theory

suggests that teachers act as more of a guide to helping students create their learning and understanding. This theory focuses on learning as an active process, which is personal and individual for each student. 

Humanism Learning Theory

is very closely related to constructivism. It focuses on the idea of self-actualization and that the learning environment either moves toward meeting needs or away from meeting needs.

Connectivism Learning Theory

is one of the newest educational learning theories, focusing on the idea that students learn and grow when they form connections that excite them. 
Pamela Roggeman, EdD, dean of the University of Phoenix's College of Education, explains her perspective on the role learning theory:
"Just as no two people are the same, no two students learn in the exact same way or at the exact same rate. Effective educators need to be able to pivot and craft instruction that meets the needs of the individual student to address the needs of the 'whole child.'"
If we improved a student's educational environment with a learning theory aligned to their ability, wouldn't that help alleviate stress on the student and enhance a child's education outcome?
What does this look like in action?
According to Roggeman, the effects of applied educational theory can be long-lasting.
"The learning theories we experienced as a student influence the type of work environment we prefer as adults. For example, if one experienced classrooms based heavily on social learning during the K-12 years, as an adult, one may be very comfortable in a highly collaborative work environment. Reflection on one's own educational history might serve as an insightful tool as to one's own fulfillment in the workplace as an adult."
Creating a collaborative culture and collective responsibility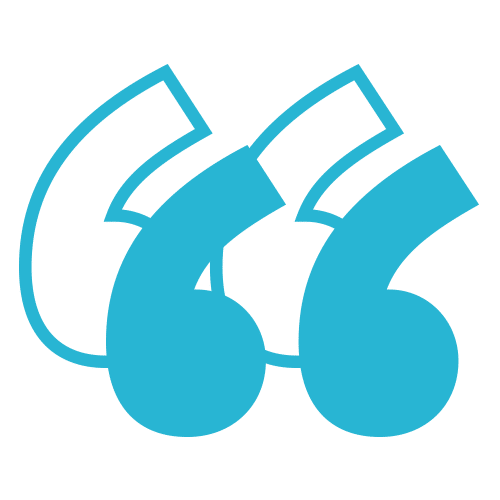 "The fact that American educators work in isolation rather than in collaborative teams has consistently been cited as a primary obstacle to improving student achievement since the 1970s."
~ Dr. Richard DuFour, American educational researcher.
According to Dr. Richard DuFour, who was named one of the Top 100 School Administrators in North America by Executive Educator magazine, collaborative teams that take collective responsibility for student learning rather than the isolated classroom teacher will pave the future. 
Echoed in A Blueprint for Effective Faculty Collaboration webinar, Lauren Davis says, "when teachers come together to share information, resources, ideas, and expertise, learning becomes more accessible and effective for students." 
Suppose states adopt a mindset based on the notion that improving schools is fundamentally a challenge of building the collective capacity of educators. In that case, we could see a vast shift in the way districts and schools receive specific training and support, positively impacting educational equity.
What does this look like in action?
The Canadian province of Ontario provides an impressive example of systemwide reform fully supported by the government. It has become a case study by The Organization for Economic Co-operation and Development in Paris and Harvard's Program on Education Policy. Ontario is Canada's largest province with over 2 million students, 126,465 educators, and 4,844 schools.  
Since October 2003, The Atlantic reports improvements across Ontario's 900 high schools. In terms of graduation rates, reading, writing, and math results, the morale of teachers and principals, and achievement gaps for low-income students, the children of recent immigrants, and special education students. 
The Ministry of Education selected three non-negotiables - literacy, math, and high school graduation - with a commitment to raise the proficiency levels for all students and close achievement gaps. Success meant pairing down priorities and being fully transparent with results. The outcome of complete transparency is a non-judgemental culture, resulting in a more supportive structure. 
If an elementary school cannot help at least 75 percent of its students meet the provincial standard on its assessments, it becomes part of the Ontario Focused Intervention Plan (OFIP). The program takes a capacity-building approach, operating under the assumption that the educators in the school must be the force for change with the ministry there to help overcome challenges. 
Two-way partnerships between administrators and educators and an intent to break down silos in schools, increase communication, and foster a teamwork culture have drastically helped the province reach its three goals.
Additional resources for support
Whether you're starting to think about education equity or are on the path to a more equitable future, many resources are available to help. Here we link several that support the three areas of focus above:
Become equity-minded and take action
The concept of "equity-mindedness" has been adopted by The Center for Urban Education to describe actions that demonstrate our capacity to recognize and address racialized structures, policies, and practices that produce and sustain racial inequities, and we think it should stick. 
Are you ready to invest in equity-mindedness and seek collective input from students to administrators to inform your policy, strategies, or processes? With a series of Exchanges, we can help you find solutions to your most critical areas of inequity using the world's number one anti-bias enterprise discussion management platform so that you can take action.  
Get in touch if you're ready to expand your equity vision and learn more about how the ThoughtExchange platform can help.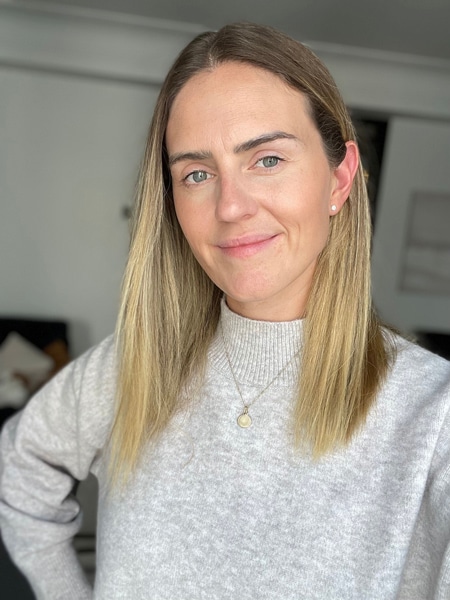 Jackie Tucker Gangnes
Born in Kettering, England, Jackie has spent most of her adult life in Vancouver, Canada. Her natural flair for creativity in all forms of communication led her to a 15 year career spanning marketing, brand strategy and internal corporate communications. She is passionately invested in personal wellbeing and sharing her experiences with others, writing about gut health to world spa experiences. Jackie believes that your relationship with yourself is the foundation and cornerstone to everything else in your life. Combining her passions, and between raising two kids, today she writes for the curious mind, exploring different thoughts, ideas, and perspectives on what makes us human, and what fuels us to thrive.