How to Assess Organizational Culture
How healthy is your organization? In today's data-filled world, there are many ways to measure your organization's health. Modern technology provides real-time access to metrics and trends related to sales revenue, customer retention and churn, profit margins, and so on. But one key health metric remains elusive: organizational culture.
Assessing organizational culture is tricky as it involves the personality and values of your organization and how they are perceived and embraced by your people. This article describes why assessing organizational culture is important—and how you can measure it effectively.
→ Download Now: How to Gather Effective Field Intelligence in the Digital World
Why Assess your Organization's Culture?
There is plenty of research promoting the importance of keeping a close eye on organizational culture. For example, the Society of Human Resources Management (SHRM) found that toxic work cultures can result in decreased productivity, poor employee well-being, and lower profits. Conversely, Columbia University found a positive culture increases employee engagement, productivity, and retention, and McKinsey & Co. found that organizations with strong cultures create a 3x return to shareholders.
Since organizational culture is essential to a company's success, wise leaders actively promote a high-performance culture. But to do this, they must first take steps to assess it.
Identifying and Addressing Culture Issues
According to Gartner, organizations can create a strong culture by continuously balancing their investment in people, process, physical environment, and technology. As such, the main culture issues that often require attention include:
1. Lack of leadership
A company's culture is set by its leaders. Leaders set the bar for performance through their own behaviors and actions. That's why it's crucial to identify and address underperforming leaders.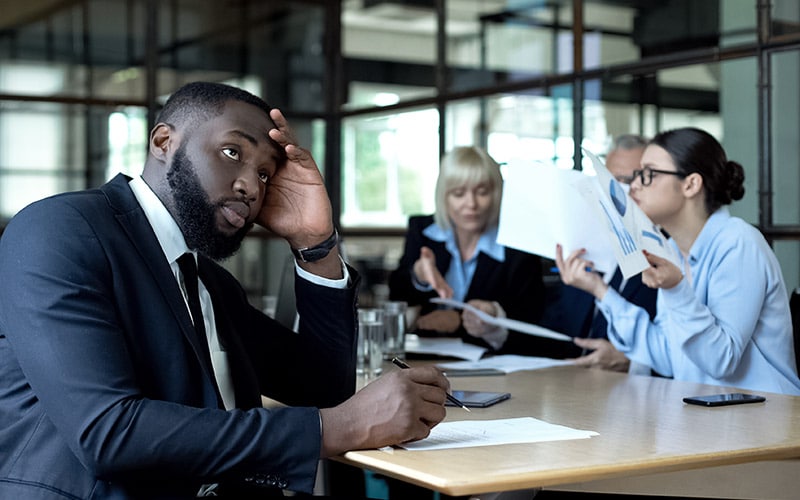 Examples include managers who set unrealistic or unclear expectations, place blame on individuals for team failures, or display a poor attitude that negatively impacts the morale and performance of the entire team. By providing leadership training and support to these managers, you can give them the skills to inspire their people and achieve better results.
2. Disengaged employees
Studies have shown that the most engaged employees are those who feel empowered to take action when a problem or opportunity arises. Organizations with strong cultures invest in employee empowerment, ensuring employees have the necessary tools, knowledge, and skills to do their job effectively.
3. Poor change management
Organizations today live in a state of constant change as they adapt to new technologies, competition, and customer behaviors. As a result, agility and a change mindset are key characteristics of a strong organizational culture—and good change management processes are central to building a resilient culture.
How to Assess Organizational Culture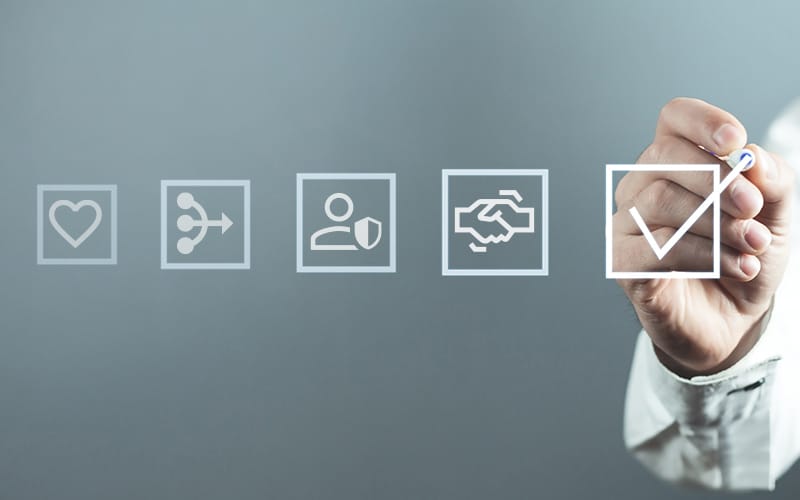 There are many ways to assess organizational culture, and they depend on the time and resources. Use the following steps to develop a quick snapshot of your current culture:
1. Check in on your values
At the heart of your organization's culture is a set of commonly shared values. Common values include things like outcome orientation, people orientation, team orientation, attention to detail, innovation, and competitiveness. Sometimes these are documented; sometimes they're more casual. It's worthwhile to check in with leadership and employees to ensure values are aligned.
2. Look at your hiring practices
Hiring practices typically focus on an applicant's skills. However, according to the SHRM, when a hire's personality and values fit with the organization's culture, the employee will be more likely to deliver superior performance. Consider this alongside diversity and inclusion to avoid hiring biases based on culture.
3. Examine employee programs
Look at your onboarding, rewards, and performance management programs to ensure they're aligned with company values and culture. Ask yourself:
Are newcomers integrated into social networks in the organization, even if they work remotely?

Are rewards programs aligned with values? For example, if teamwork is a core value, do bonuses reward team results rather than an individual's?

Are performance management programs clearly setting expectations?
4. Listen to your people
Above all, the best way to assess organizational culture is to facilitate two-way discussion among your people—and listen to what they have to say. This will help you assess your current organizational culture and lead to greater consensus on the desired future culture!
Using ThoughtExchange to Assess Organizational Culture
Enterprise discussion management solutions are critical in helping us connect with our workforce to assess organizational culture. Tools like ThoughtExchange enable you to ask open-ended questions so your team can share their thoughts and ideas about culture anonymously.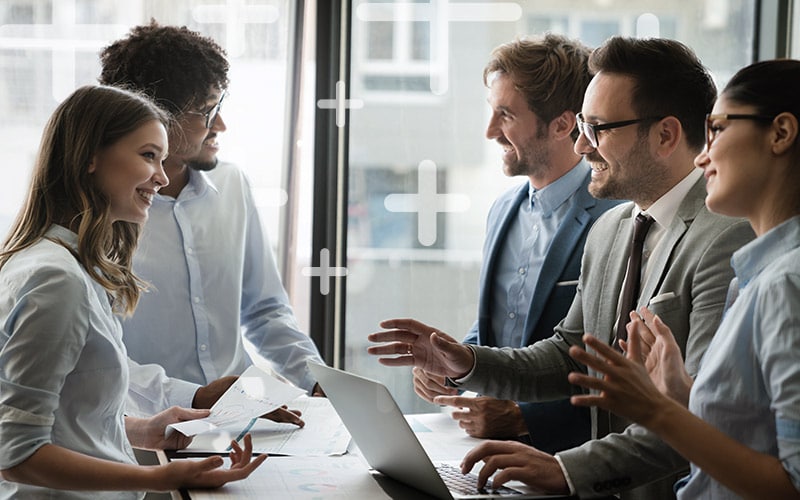 Employees can rate one another's ideas in a non-biased way so you can get a full, honest picture of where you stand—as well as ideas about where you want to go! This type of employee engagement is actually a key characteristic of a high-performance culture.
There is no hard and fast rule about when or how often leaders should assess organizational culture. Sometimes there are obvious signs that it's time to take the pulse of your culture — high turnover, drops in productivity, etc. — other times, the signs are more nuanced. A rule of thumb is to set a cadence and track culture regularly.
Why not start some conversations on ThoughtExchange to assess your organizational culture? It's easy to get started and there are tons of tools to help you map out, schedule exchanges, set deadlines for submissions, and analyze results. Learn how modern leaders use ThoughtExchange to quickly gain unbiased, critical insights to assess their organizational culture. Get in touch!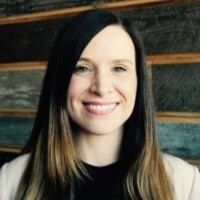 Catherine Daly
Originally from Dublin, Ireland, Catherine is a professional writer based in Vancouver, B.C. She holds a bachelor's degree in journalism (for passion), a master's degree in marketing (to pay the bills), and has over 15 years of experience working with big tech brands like Adobe, Hootsuite, HP, Oracle, PayPal, and ThoughtExchange.